JuJu Smith-Schuster Has Made $4.1 Million Playing Football but Already Has His Eyes on Another Sport
Pittsburgh Steelers wide receiver JuJu Smith-Schuster is one of the more polarizing personalities in the NFL. However, he has proven in Pittsburgh that he has the talent to become a superstar. 
Does he want to become a star in another sport, though? While Smith-Schuster is still pretty early on his football career, the 24-year-old receiver appears to have his eyes on another sport: boxing.
JuJu Smith-Schuster has made $4.16 million with the Steelers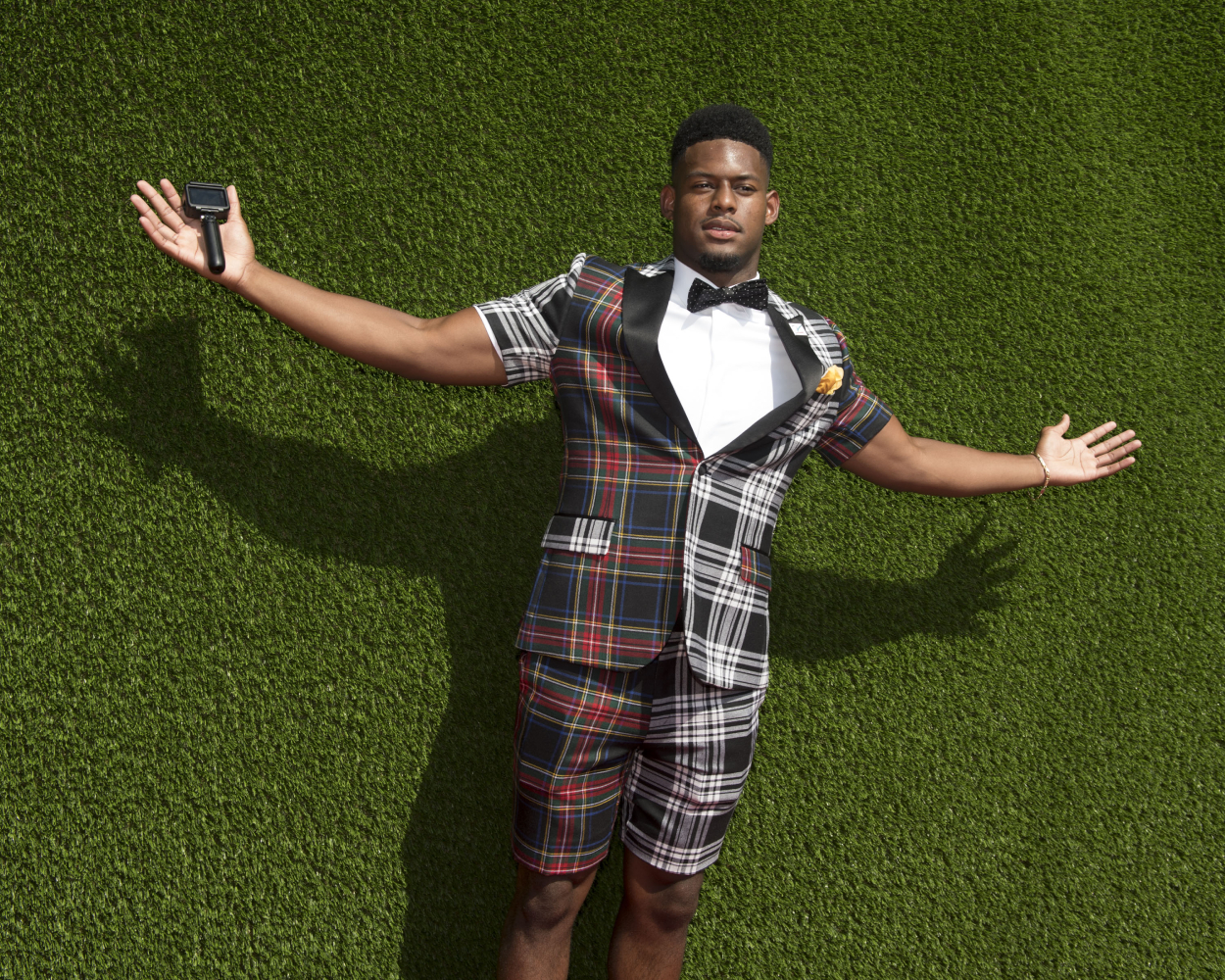 Being that he was a second-round pick with the Steelers in the 2017 NFL draft, Smith-Schuster has made a decent amount of money playing football so far.
Here's an estimated breakdown of what he has earned, per Spotrac: 
2017: $1.62 million
2018: $655,717
2019: $846,434
2020: $1.03 million
In total, Smith-Schuster has made an estimated $4.16 million in the NFL. However, the pass-catcher has also become a social media star, which has helped him make money off the field as well. Because of those off-field earnings, Celebrity Net Worth estimates that Smith-Schuster has a $4 million net worth.
His football success has certainly been the biggest reason why Smith-Schuster has made so much money, but could he eventually earn cash in another sport?
The receiver wants to get in the boxing ring
In recent years, more and more celebrities have been boxing. 
YouTube stars Jake and Logan Paul have both spent time in the ring, as Logan has an upcoming fight with boxing legend Floyd Mayweather Jr. in June, while Jake knocked out former NBA star Nate Robinson and former UFC fighter Ben Askren in separate matches within the past year. Former NFL wide receiver Chad Johnson also plans to fight on the undercard of the Mayweather-Logan Paul fight.
Now, it appears Smith-Schuster wants to get in on the action.
While appearing on The Ringer's Slow News Day, Smith-Schuster received a question about potentially boxing in the future.
"I would [want to box], I would," Smith-Schuster said on the May 6 episode. "… You ask me if I would do it? Yes. Who I would fight? I don't know. … I think it would be cool to have just celebrity boxing, like football players versus football players, basketball players versus basketball players. I think it'd be cool."
While he seems eager to get the gloves on, Smith-Schuster knows his new sport will have to wait. He admitted that "no team is signing off on that." When he does get in the ring, though, the Pittsburgh star could probably make a good chunk of change, as ESPN's Stephen A. Smith said that Robinson made over a reported $2 million fighting Jake Paul in 2020, according to TMZ.
JuJu Smith-Schuster can still make more cash in the NFL
Before potentially switching sports, Smith-Schuster still has more money to make in the NFL.
After spending his first four seasons with the Steelers, Smith-Schuster signed a one-year deal to stay with the team in 2021. It's worth a reported $8 million, according to ESPN. However, a big 2021 campaign could help him make more next offseason.
Smith-Schuster's market was not as strong as it could have been this year due to a drop-off in his production. He gained 917 receiving yards on 58 catches in his rookie year, and then caught 111 passes for 1,426 yards and seven touchdowns in 2018, which earned him Pro Bowl honors. 
Since then, though, he recorded just 552 receiving yards in 12 games in 2019 and then 831 yards and nine touchdowns on 97 catches in 2020.
Smith-Schuster proved in 2018 that he has a ton of potential, but if his numbers don't get back to where they were, he may be limited on how much cash he can actually make in the NFL. Ben Roethlisberger being 39 years old probably won't help him much, either. If Big Ben's limitations keep Smith-Schuster from racking up better numbers in 2021, the receiver may be better off playing with another QB the following year.
His bank account would probably thank him for it, too.
Stats courtesy of Pro Football Reference