JuJu Smith-Schuster Surprised His Friend With a $60,000 Car on His Birthday
When an athlete signs his first multimillion contract, he often uses some of the money to help his family and friends. Steelers wide receiver JuJu Smith-Schuster hasn't yet signed an eight- or nine-digit contract, which seems inevitable.
But this hasn't stopped the USC alum from using the money he has made in the NFL to make a friend smile. In fact, he recently helped a friend to the tune of $60,000.
JuJu Smith-Schuster's NFL career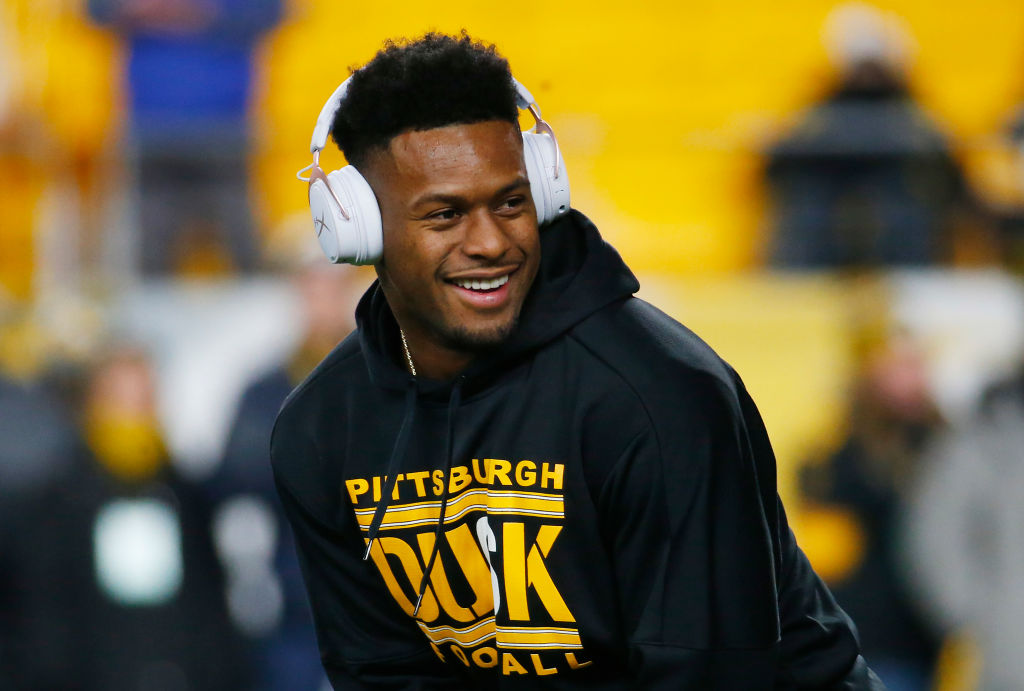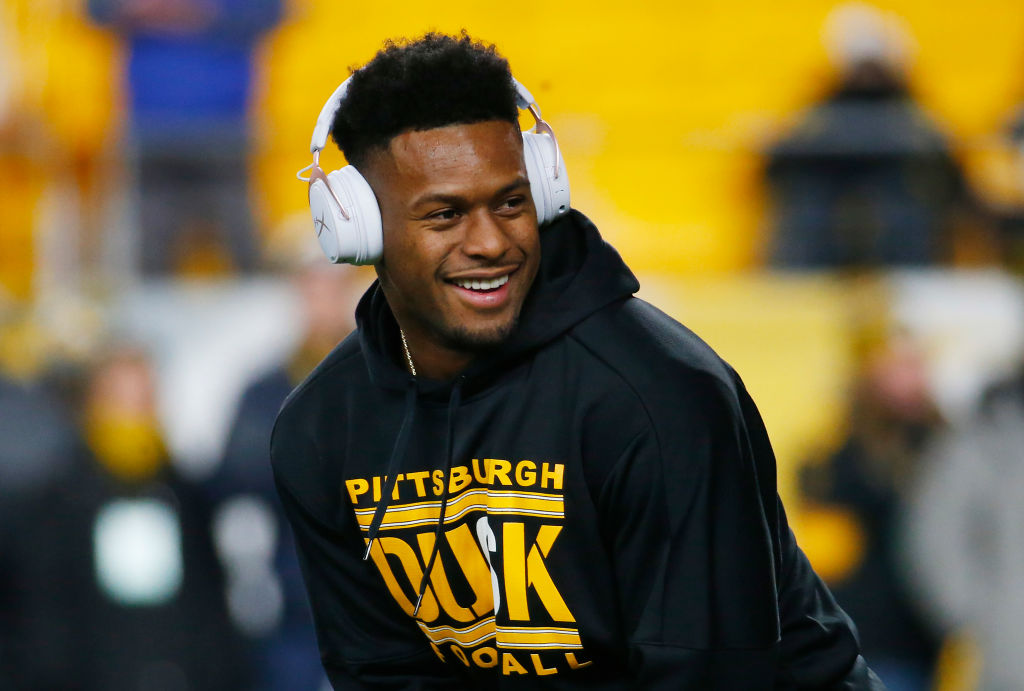 Smith-Schuster is still in the early part of his professional career, having been drafted by the Steelers in the second round (No. 62 overall) of the 2017 draft. He played in 14 games as a rookie, making 58 receptions for 917 yards and seven touchdowns.
In 2018, Smith-Schuster broke out as a top receiver in his sophomore season. He played in all 16 games that season and nearly doubled his receptions from the year before. Smith-Schuster grabbed 111 catches for an incredible 1,426 yards and seven touchdowns.
Last season, the wide receiver was limited to 12 games for just 42 receptions for 552 yards and three touchdowns. He got knocked out with a helmet-to-helmet hit in the Steelers' Week 11 game; he played in just two more games the rest of the season.
Smith-Schuster's contract
Smith-Schuster is entering the final guaranteed season of the rookie deal he signed with the Steelers less than a month after being drafted. As Spotrac details, the four-year contract is worth just under $4.2 million. It included a $1.2 million signing bonus with an average salary of $1.048 million.
Smith-Schuster's base salary in his first three seasons has been under $1 million each year, maxing out at over $846,000 last season. This year he'll finally break the million mark, with a base salary of $1.037 million. Celebrity Net Worth estimates his net worth to be right around $4 million.
Smith-Schuster's YouTube channel
Smith-Schuster knows what it means to be a modern athlete. Nowadays, players want to be out there on social media interacting with fans and showing off their personalities. It's all about building their brand, and Smith-Schuster excels at that.
He is routinely filmed for videos that get uploaded to his YouTube channel, which has 986,000 at press time. On his channel, the wide receiver likes to show fans what he does before games and in his personal life, like when he took his family to Universal Studios.
Some of Smith-Schuster's most popular videos are when he helps people out, including the time he surprised a friend with his dream car.
Juju Smith-Schuster's dream car surprise
In January, Smith-Schuster uploaded a video in which he gave his friend a birthday gift in the form of a $60,000 dream car. The video has already surpassed 1 million views — and for good reason. He bought Delvon Simmons, a friend and former teammate at USC, a "souped-up" 2019 Dodge Challenger SRT Hellcat with an MSRP that starts at just under $60,000.
Before letting know Simmons what was going on, Smith-Schuster pranked his buddy by throwing eggs at his car. After doing that, the NFL star blindfolded Simmons and took him up to the top of the parking structure, where the new Challenger was waiting. He then removed the blindfold and tossed Simmons the keys to his new ride.