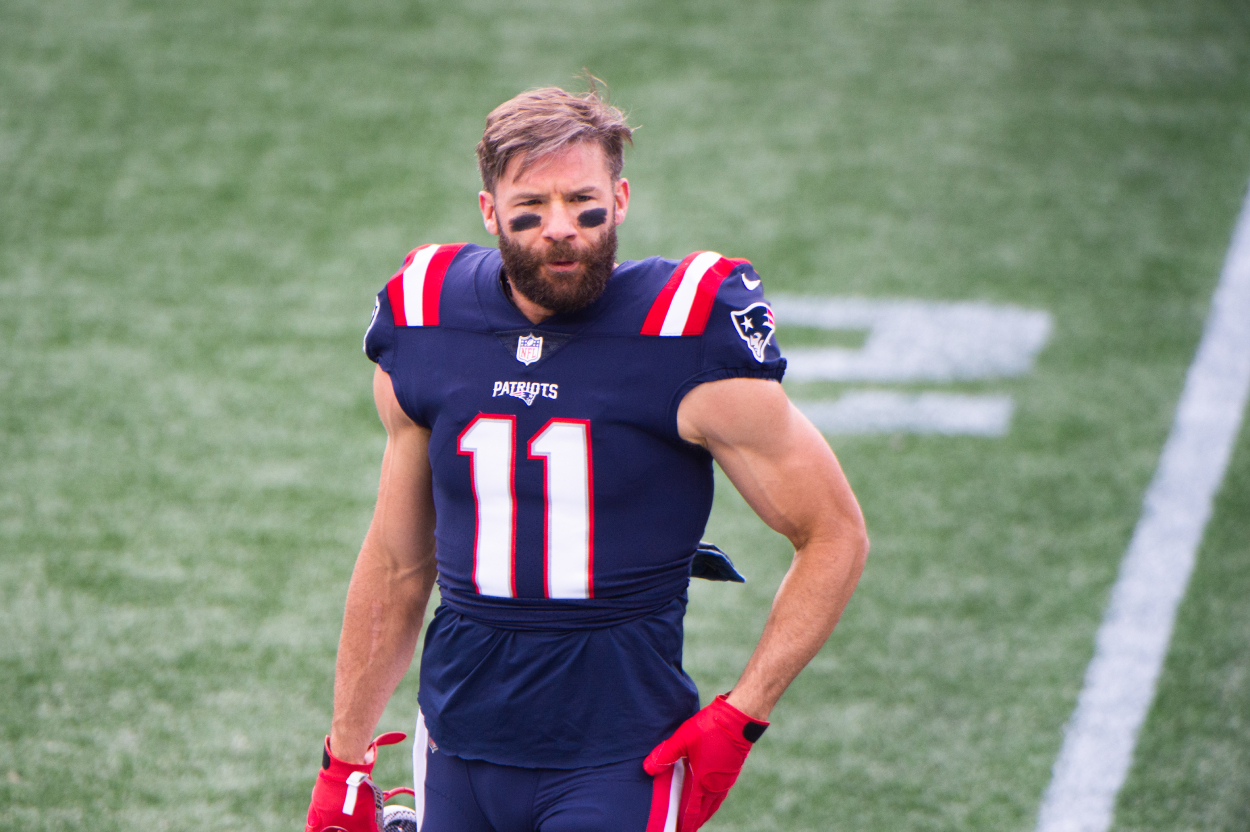 Julian Edelman Offers Strange Take on Tom Brady's Return to New England
Julian Edelman offered a unique take on Tom Brady's upcoming return to New England.
It appears many NFL fans, particularly those interested in the New England Patriots, wouldn't mind skipping over Week 3 and jumping right into Week 4. That's when Tom Brady and the Tampa Bay Buccaneers head to Gillette Stadium to take on the New England Patriots. It will be Brady's first time facing his former team, and it's one of the most highly anticipated regular-season games ever. Even former Patriots wide receiver Julian Edelman can't wait.
How will Brady react? Does he want to stick it to Bill Belichick? It should be quite the scene. Edelman gave his own strange take on how he views Brady's return.
Tom Brady returns to New England Week 4 with great anticipation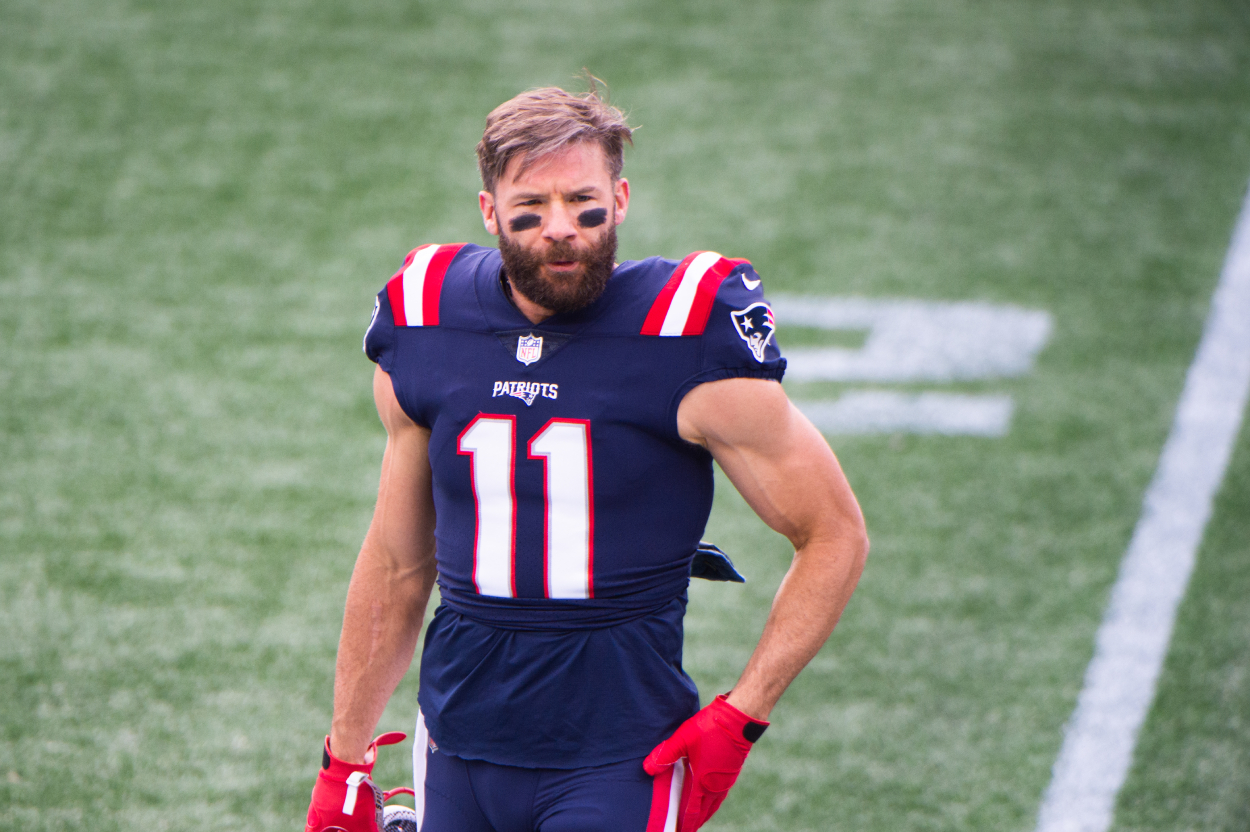 Get ready for a full week of Tom Brady and the New England Patriots talk. It will dominate the Week 4 NFL coverage, and it's already started. Brady's father delivered the first shot earlier in the week when he was a guest on the Patriots Talk Podcast with Tom E. Curran.
Curran asked the elder Brady if he felt any vindication for his son winning the Super Bowl in his first year with the Bucs after spending 20 years with the Patriots.
"Damn right," the elder Brady said. "Damn right. Belichick wanted him out the door. Last year, he threw 56 touchdowns. I think that's a pretty good year."
Brady Sr. hinted it wasn't the most amicable of breakups between Brady and the Patriots. He said Belichick and the Patriots regime wanted him gone.
Curran then asked Brady Sr. if he felt his son felt that same vindication.
"Damn right," he said. "Damn right."
Julian Edelman offered his odd take on the return of Tom Brady
It's not just NFL fans who are eagerly awaiting Brady's return to Foxborough on Oct. 3. Edelman, once a favorite target of Brady's is also excited to see him play again at Gillette Stadium. Edelman, who retired after last season, expects the return to be somewhat awkward. He offered an odd comparison of the situation.
"It's definitely going to be weird," he said, according to Mass Live. "It's like going to a family barbecue or like a basketball event and you're the step kid, or you're like the kid who has divorced parents and your mom and dad are there and you don't know how to react.
"Are they going to fight? Are they not going to fight? It's going to be interesting. But, I am excited. Who is not excited for it? It's going to be an exciting game."
Is Edelman pulling for his former team or his friend?
"Foxborough, man," Edelman said. "I hope Tom does great and I hope everyone stays healthy. I hope Gronk does great. But I hope it's just a high scoring battle and maybe little Mac (Jones) comes out (on top)."
Brady keeps playing at a high level at 44
Brady's unofficial target age for retirement had always been 45. He's fresh off his seventh Super Bowl and he's off to another strong start in 2021. Recently on Tommy & Gronky, a little skit put out by the Bucs, Brady revealed he believes he could play until 50.
Brady and Gronkowski answered questions from fans. One of them asked if Brady could play at 50.
"Wow. Seems to be a really hot question lately: 'Can Tom Brady play until 50?'" Brady said.
"I don't find it so difficult," Brady said. "Plus, in Florida, it's kind of a retiree state, so I feel like I can play and then just glide into retirement. I think I can play. I think it's a yes."
So there's a chance of another five-plus seasons with Brady in the NFL, but next week might be the most exciting of all.