Julio Jones Could Be the Next Victim of Atlanta Falcons' Failures
An interesting moment in NFL history is rapidly arriving. For the first time since the hard cap returned to the NFL, the salary cap will likely be going down. After a year of major attendance restrictions, team owners are not enthusiastic to spend in 2021.
This unique situation is putting some unexpected players on the bubble. Big contracts connected to steady performers, like longtime Atlanta Falcons wide receiver Julio Jones, are now targets for deals. But is it worth it to send off a fan-favorite who continues to justify every penny of his contract?
Why should the Atlanta Falcons consider trading Julio Jones?
Jones, who only fell below 1,000 receiving yards due to an injury-plagued 2020, wouldn't be a natural choice to offload under normal circumstances. But, with owners shy to spend after a low-profit season, and the Falcons going into reboot mode, either way, Julio's contract is a ripe target to offload.
At 32, he's right at that moment where he could swing into a decline, yet he hasn't shown any signs of faltering while healthy. As Sportrac reports, Jones alone accounts for $23,050,000.
Trading Jones for draft picks to kickstart a slow rebuild has big long-term potential. It immediately opens up $15.3 million for 2021. It also opens up room for future moves, by avoiding dead cap hits of $7.75 million in 2021, and another $15.5 million in 2022.
Of course, It also doesn't hurt that there is no shortage of potential suitors looking for the feather in the cap of their own rebuild periods.
Potential landing spots for Julio Jones
The New England Patriots, according to Bleacher Report, are among the frontrunners for a Jones deal. Bill Belichick and company appear to have little taste for tanking, and they are in a good position to sacrifice draft picks in favor of obtaining a QB through free agency. With a weak receiving corps, Jones alone could supercharge the offense after 2020's poor results.
That would basically be the Falcons taking advantage of the Patriots' nervy desire to get back to winning. On the other end, there are teams likely stalking the Falcons to prey on their desperation to open up cap space.
The New York Giants, according to Heavy, might fall in this category. Taking on Jones' contract while only giving up late picks could be a possibility that works for both teams, if perhaps not what a Jones trade would be worth under less strenuous circumstances.
What the Atlanta Falcons lose if they send this star packing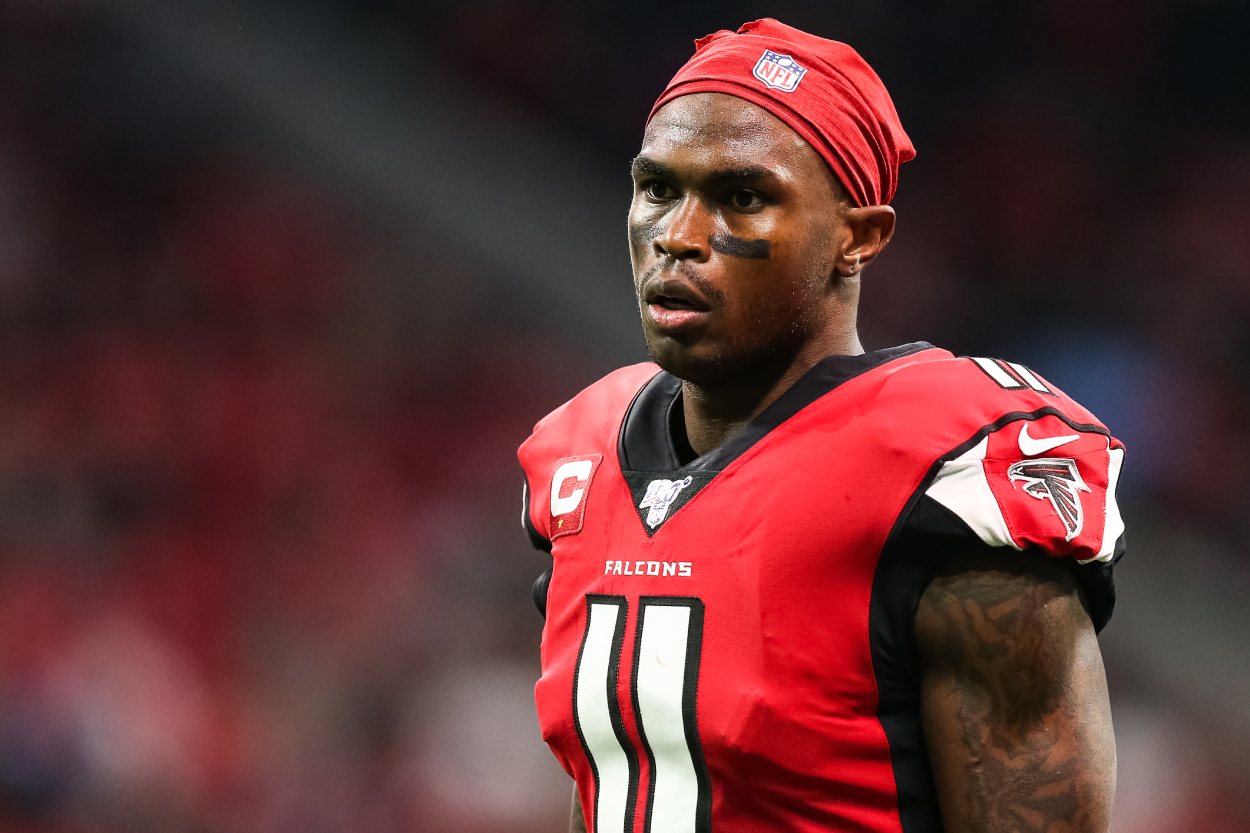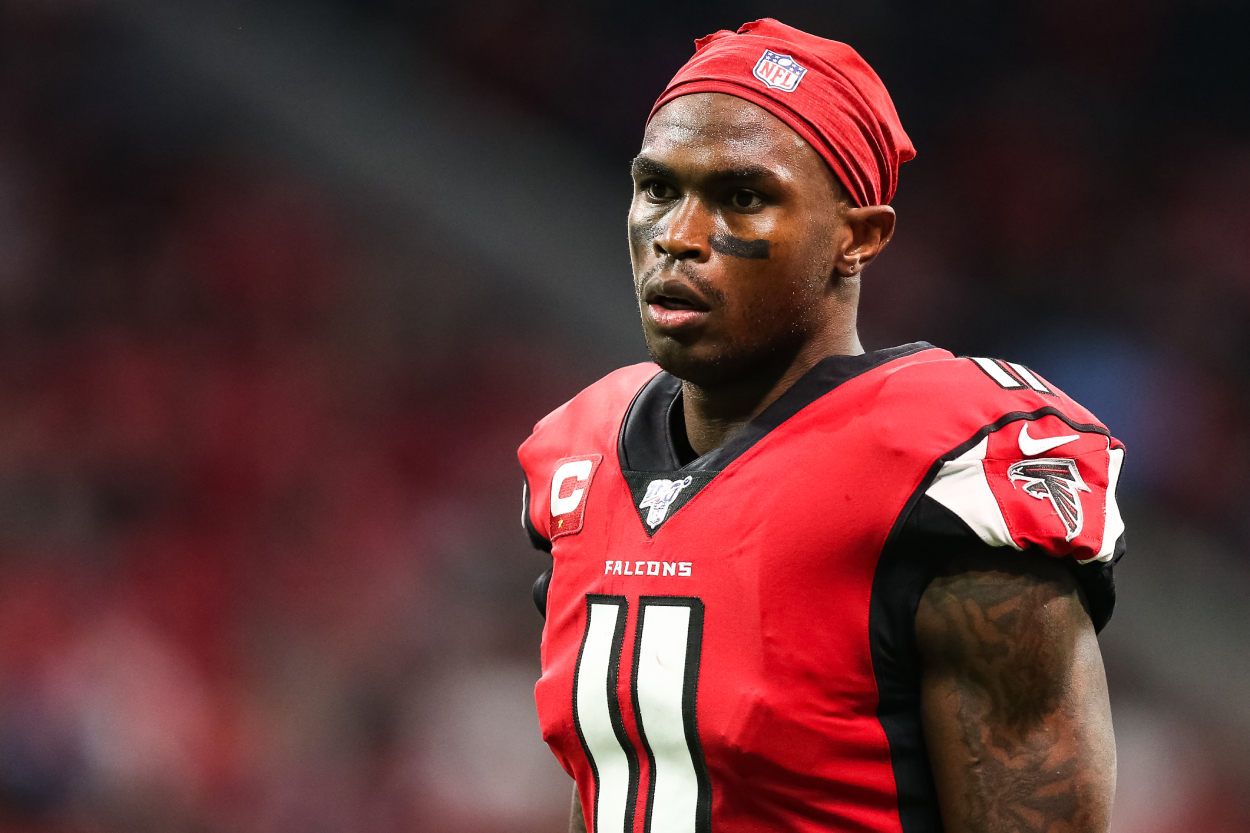 Julio Jones has had a career of almost uninterrupted success. He pushed the Crimson Tide to a 14-0 season, and immediately brought that momentum to the NFL in 2011. He easily makes the shortlist of the best WRs of all time. 10 years in, his peers in the NFL voted him the best in the league according to Sports Illustrated.
The seven-time Pro Bowler is the type of player defenses have to plan everything around. That puts him on a shortlist with the likes of Tyreek Hill and Antonio Brown. If the Falcons are in for a reboot, keeping a well-liked veteran like Jones in the locker room doesn't hurt, either.
And it would be remiss to say that, from an emotional perspective, fans likely hope to see Jones retire as a Falcon. He helped define an era for the team, including being a beacon of hope during difficult seasons. A hamstring injury is the only thing that stopped him from putting on another incredible season in 2020, and he clearly has so much more to offer.
But rebuilds require sacrifices; with such a big contract on the line, it might be worth considering the unthinkable.
All stat courtesy of Pro Football Reference