Junior Seau's College Team Appears To Be Tragically Cursed
The brutality of football used to be downplayed. Perhaps ignored might be the better word for it. Even as a player with the stature of Gale Sayers lost his career to a single brutal injury, that was seen as a simple accident by most. That meant the less direct suffering caused by playing in the NFL was, until recently, nearly invisible.
That changed with the death of Junior Seau. At a time when discussions about the lingering neurological effects of concussions were already rising in prominence, Seau's tragic death supercharged the discussion. Yet even a cadre of players directly connected to Seau have largely had their stories ignored. Of 12 linebackers who shared duties on the USC Trojans with Seau in 1989, five have died before 50.
The tragedy of Junior Seau
Junior Seau's death, at just 43, shocked his former teammates. The Los Angeles Times reports that Seau left no note — only handwritten song lyrics — when he shot himself in the chest on May 2, 2012. They didn't realize that this was only one of many untimely passings to come from the legendary 1989 USC Trojans.
Seau, a 12-time Pro Bowler and beloved locker room figure, wasn't the type of person most people thought would die from self-harm. His death mirrored a previous NFL suicide, that of Dave Duerson. Duerson shot himself in the chest, but in his case left an explicit note. He wanted his brain to be examined for signs of trauma, as NBC Sports reported.
No one knows for sure if Seau shot himself in the chest for the same reason. Nonetheless, it allowed researchers to examine his brain posthumously, revealing what friends and family suspected. Seau, who never had a reported concussion in the NFL, showed obvious signs of severe brain trauma associated with repeated collisions.
The sad fates of a shocking number of Junior Seau's teammates
Seau was the best player who came out of the 1989 Trojans. It's not surprising that his death became a major national news story. That it would disturb players and fans alike so much, that it led to major changes in the NFL. What's less known is how it was only part of a wave of disturbing deaths, all among Seau's fellow Trojans. In particular, the linebackers.
Sports Illustrated sought to change that, with an in-depth profile on the tragedy that befell that 1989 crew of linebackers. It turns out that, including Seau, a shocking five of the twelve LBs on the 1989 depth chart died before the age of 50. The first actually happened in 2002.
Alan Wilson passed in 2002, reported as complications from diabetes. Sports Illustrated reveals that a years-long struggle with depression led to his isolation and unhealthy lifestyle. Scott Ross, who briefly played in the NFL, suddenly became a depressive alcoholic, and died of heart failure from it.
Somehow, the tragedy pressed on. In 2017, David Webb died of cancer — a treatable form that if treated properly wouldn't have been a problem. The next year, Matt Gee died of alcohol poisoning, following years of signs of neurological trauma. Gee had spent years keeping tabs on his ailing friends from that Rose Bowl winning squad. Now he was gone, too.
How waves of untimely deaths changed the NFL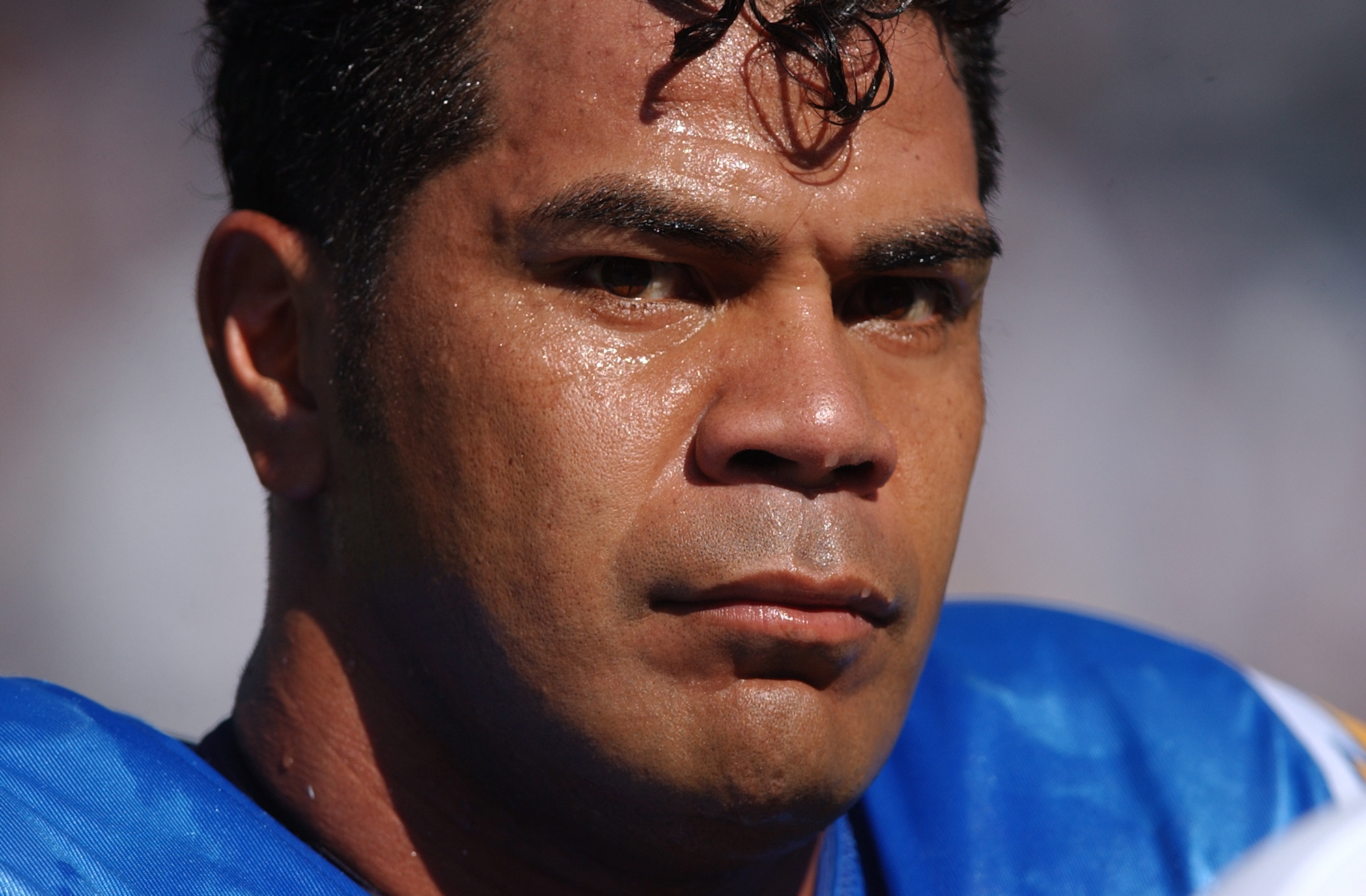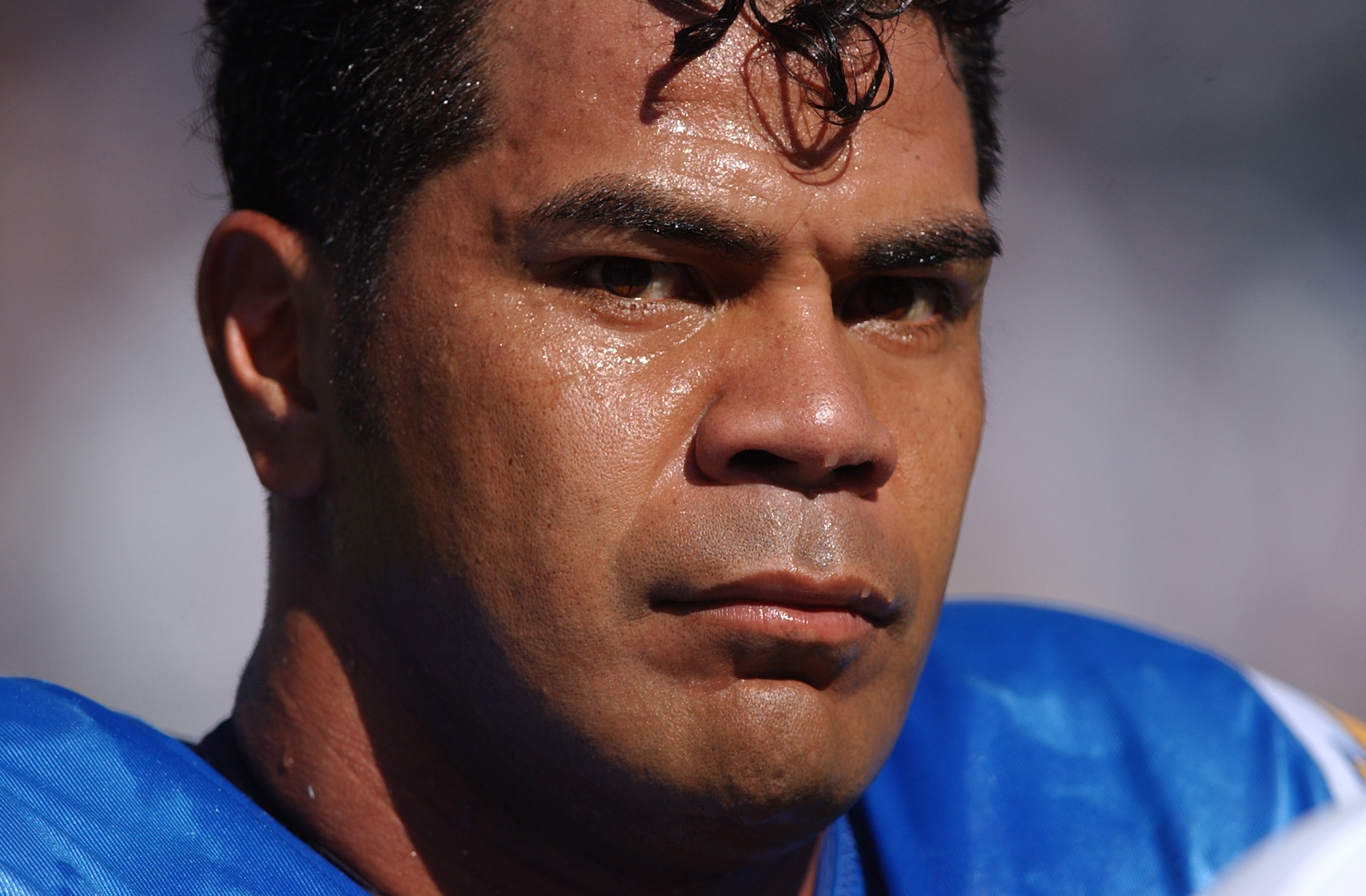 The NFL finally started to take head injuries more seriously, as a long-term concern for retired players, in the 2010s. Junior Seau's death in particular had so shocked the nation, reaching outside the bounds of sports news, that it simply had to act. The brutality of the game was revealed to be far worse than the league had ever admitted to in the past.
Today, helmet designs have been drastically overhauled to limit concussions. New concussion protocols keep players out of games, when in the very recent past they might've been sent right back in to play. But only when this generation retires, will we truly know if these changes will save more lives among the players we currently love to watch play this brutal game.
How to get help: In the U.S., call the National Suicide Prevention Lifeline at 1-800-273-8255. Or text HOME to 741-741 to connect with a trained crisis counselor at the free Crisis Text Line.