Just How Bad Are the New York Knicks?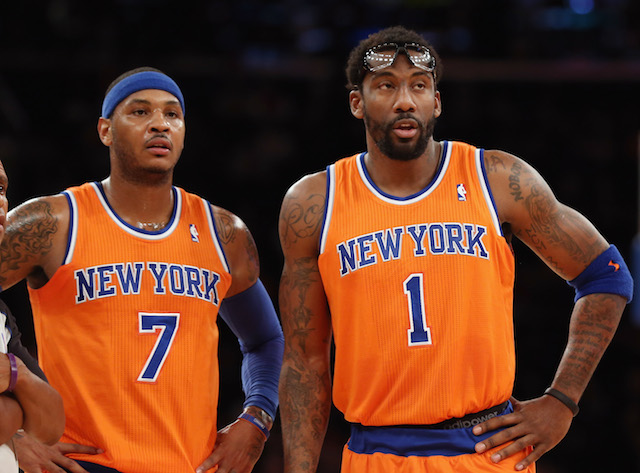 With last night's 101-91 loss to the Washington Wizards, the current New York Knicks have made it into the franchise's record books. However, it's not the kind of history worth bragging about, as this year's squad has set the mark for the longest losing streak in team history. With 13 straight losses, the Knicks have officially hit an all-time low. It appears that things can't get any worse. Or could they?
At 5-33, the New York Knicks have the worst record in the National Basketball Association, and all signs point to this continued losing trend. Truth be told, the Knicks were expected to falter. When Jimmy Dolan brought in legendary coach Phil Jackson to right the ship of one of the NBA's most storied franchises, things were ultimately going to get worse before they ever got better. The new Knicks were in dire need of a full-blown makeover, and Jackson, as one of the league's all-time winners, needed to blow things up in order to install a culture that fits his vision. Again, things were always going to get bad before they got better, but I'm not sure even longtime fan Spike Lee saw this debacle happening.
One of the first decisions Phil Jackson made after he signed on as president was to hire a coach who believed in his overall philosophy. Unfortunately, he was spurned by his first choice, Steve Kerr, who has since found success with Golden State. Therefore, Jackson went with Plan B: Derek Fisher. Recently retired, Fisher is much respected in NBA circles and appeared always destined to coach. He succeeded as Jackson's point guard with the Los Angeles Lakers, and was the perfect guy to teach the "triangle offense" to the Knicks. However, this system overhaul hasn't worked since the onset.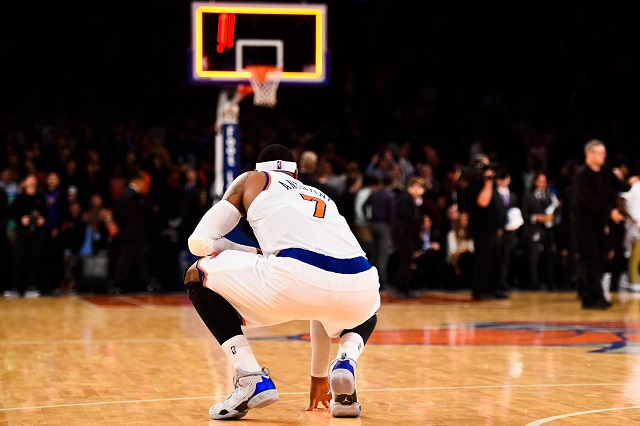 As a team, the Knicks have not been able to put anything together. They have a 102.5 offensive rating, good for 25th in the NBA, and well below the league average. The Knicks are 20th in the NBA in team shooting, 29th in points per game, 29th in rebounds per game, and 28th in pace.
Unfortunately, their team defense hasn't been much better. At 111.4, they sit at 28th in defensive rating and are giving up 101.2 points per game. And to make matters worse, star forward Carmelo Anthony has been forced to sit out for long stretches of time with a severe knee injury. Not good at all.
However, even though their season has pretty much been in shambles, Jackson and the Knicks have found a way to shed some unnecessary baggage. In a move that made both financial and cultural sense, the Knicks shipped J.R. Smith and Iman Shumpert to the Cleveland Cavaliers as part of a three-team, six-player trade.
This was move long in the making, and it certainly provides the Knicks with cap flexibility for this summer. Finally, it appears the Knicks got a win.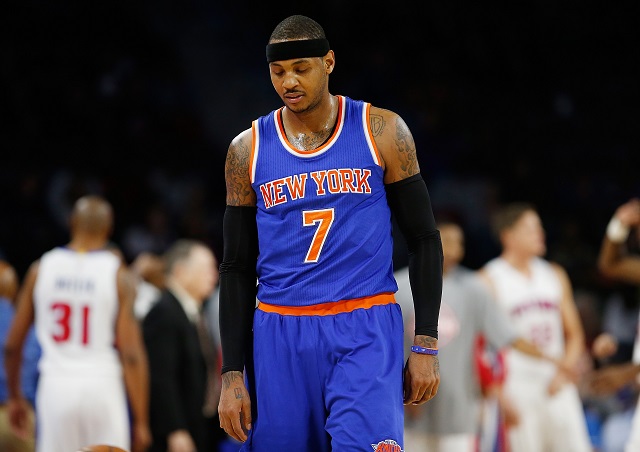 So, to recap the Knicks' 2014-2015 season so far:
They have a group of players who have failed to master the new system that both the president and coach of the team preach. They aren't putting up points, and they certainly aren't defending at a high level. Their best player is a shell of himself due to an injury that might force him to miss an extended period of time. They're currently riding a franchise-record 13-game losing streak, and at 5-33, have the worst record in the NBA. Things aren't looking pretty in New York at the moment.
However, they did finally manage to remove J.R. Smith from the equation, and that's certainly a step in the right direction. If the team continues to clean house, maybe Jackson will be able to witness his vision come to fruition. And if nothing else, there's always Jahlil Okafor.
All statistics are courtesy of Basketball-Reference.com and ESPN.com.