Just Like Michael Jordan, Toni Kukoc Is Far More Obsessed With Golf Than Basketball These Days
Toni Kukoc couldn't have received a harsher welcome to the NBA. But he didn't let the controversy stop him from having a solid 13-year career. After injuries pushed him to retire, Kukoc took up another, less taxing sport: golf. He's far from the only athlete who enjoys hitting the greens. However, the 51-year-old is developing a real reputation for his game. 
Toni Kukoc became a key player in Chicago despite his teammates
When a franchise announces the signing of a player that Toni Kukoc had, the prevailing emotion tends to be excitement. But Kukoc was met with blatant hostility that had nothing to do with his actions.
The three-time EuroLeague Final Four MVP was one of the stars of a legendary Yugoslavia team alongside Drazen Petrovic and Vlade Divac. The country won the silver medal at the 1988 Olympics. They also earned gold medals at the 1990 FIBA World Championship and the 1989 and 1991 FIBA European Championships. (Kukoc was MVP in the last two tournaments.)
Chicago Bulls GM Jerry Krause drafted Kukoc in the second round of the 1990 draft. And the manager advertised his acquisition to everyone he could find as a coup. Kukoc didn't even need to be on the team to cause issues behind the scenes in Chicago.
Scottie Pippen was in the middle of contract negotiations; Michael Jordan famously had his own issues with the GM, as he did with basically every other person in the league who wasn't Larry Bird or Magic Johnson. When they got the chance to play against Kukoc in the 1992 Olympics, they aimed to humiliate him and show Krause who really ran things for the Bulls. 
It didn't get much easier once Kukoc joined the NBA in 1993. Jordan suddenly retired after the death of his father, and he was forced into a bigger role than he expected. But he stepped up with few problems. He made the All-Rookie Second Team and finished second on the Bulls in scoring, rebounds, and assists the year after. 
When Jordan returned to the team, Kukoc kept contributing. He was named the Sixth Man of the Year in 1996. He also added a valuable offensive spark throughout the rest of the Bulls' golden era. 
Chicago wasn't the only NBA team he played for
Kukoc was the only key player from the championship teams still on the roster following the 1998 season. But he still didn't last much longer in the Windy City. After moonlighting as the team's centerpiece for a year and a half, Kukoc was traded to the Philadelphia 76ers midway through the 1999-2000 season. The rest of his career was very nomadic.
Kukoc stayed in Philly for a year before going to the Atlanta Hawks as part of the deal to bring Dikembe Mutombo to the Sixers. Kukoc spent the final four years of his career with the Milwaukee Bucks before retiring in 2006. Looking back on his career, you wouldn't think Kukoc is a player worth remembering.
His career stats — 12 points, four rebounds, and four assists per game — aren't overly impressive. But he was often playing as the third or fourth fiddle on Jordan's Bulls during his peak. Small-ball forwards weren't nearly as popular then as they are now. If he played in the modern era, he would've been even more impressive on the court.  
Kukoc is now making a name for himself as a golfer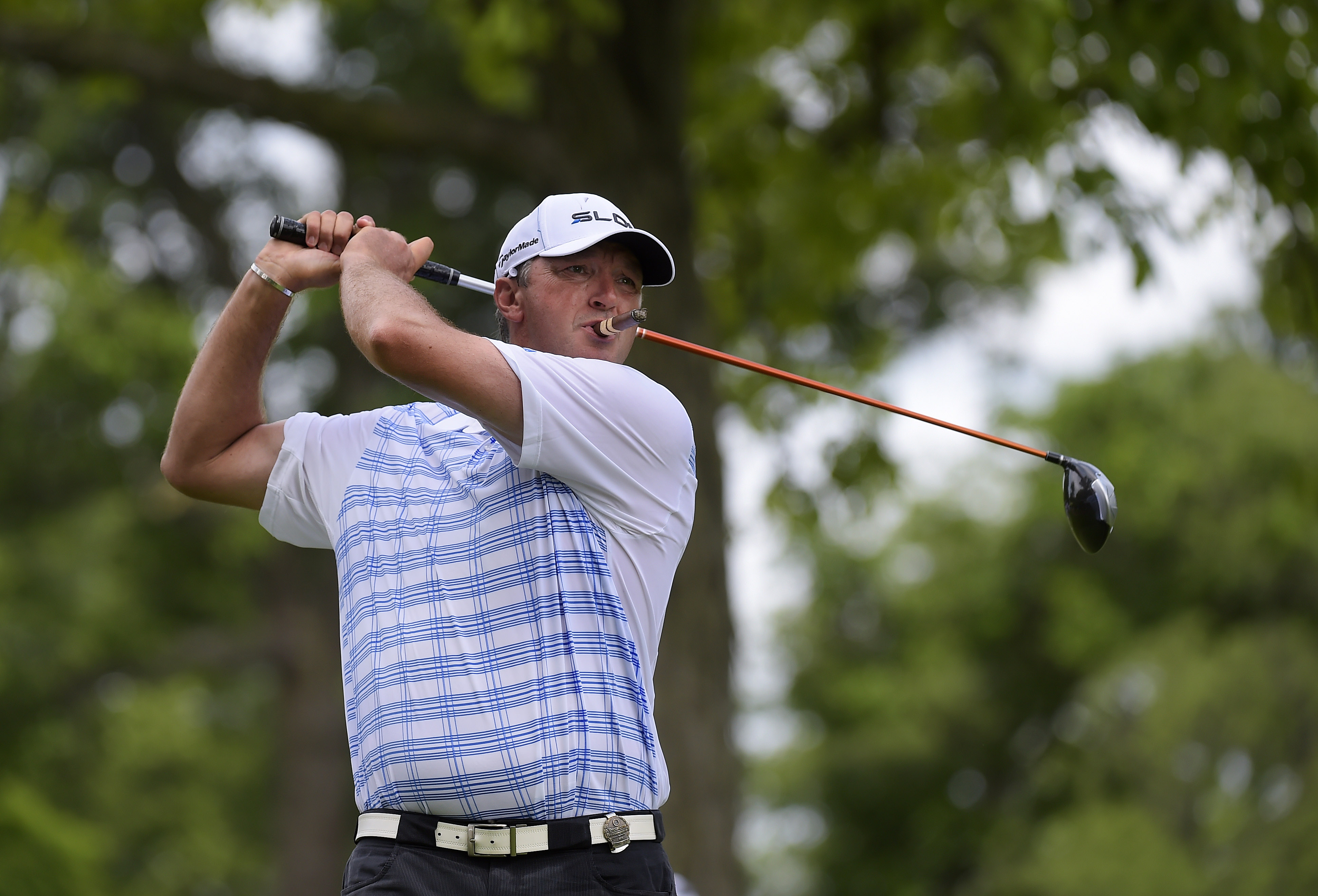 With basketball now in his rearview, Kukoc has committed to golf as main sport of choice. He started playing during his NBA career, after meeting long-drive champion Jason Zuback at a photo shoot. Golf is not designed for 6'10 lefties like Kukoc, but he hasn't let those barriers stop him from playing.
Kukoc has considered coaching offers in the past — most notably from the Croatian national team before the 2016 Summer Olympics. But he turned them down because he didn't want to mess with his morning golf routine. He's so committed that, after undergoing hip replacement surgery in 2011, one of his priorities was to return to the course. 
"I told the doctor, 'As long as I can walk OK, do some exercises and play golf, that's all I'm looking for,'" he told ESPN. Kukoc's time on the course has earned him some acclaim. He's won a Croatian amateur championship and has played in exhibition matches with LPGA champion Danielle Kang details the Chicago Tribune. 
He is also Michael Jordan's golf partner whenever he is in town. Their partnership began after they combined to win one of Jordan's tournament in Las Vegas a few years ago. Jordan being Jordan, there is always something riding on the games, but Kukoc has no problem with that.  
"We'll play for $2 [against a variety of regular opponents] and it is still as competitive as it can be," Kukoc said of Jordan per ESPN. "I need a chiropractor after because if he's here, we play all day. Because of my hip and back, I get a little stiff. But it's fun. You're talking a little trash, you're talking memories, you have a cigar, just walking when it's nice outside. So it's all great and fun and you're playing golf, so what's better than that?"