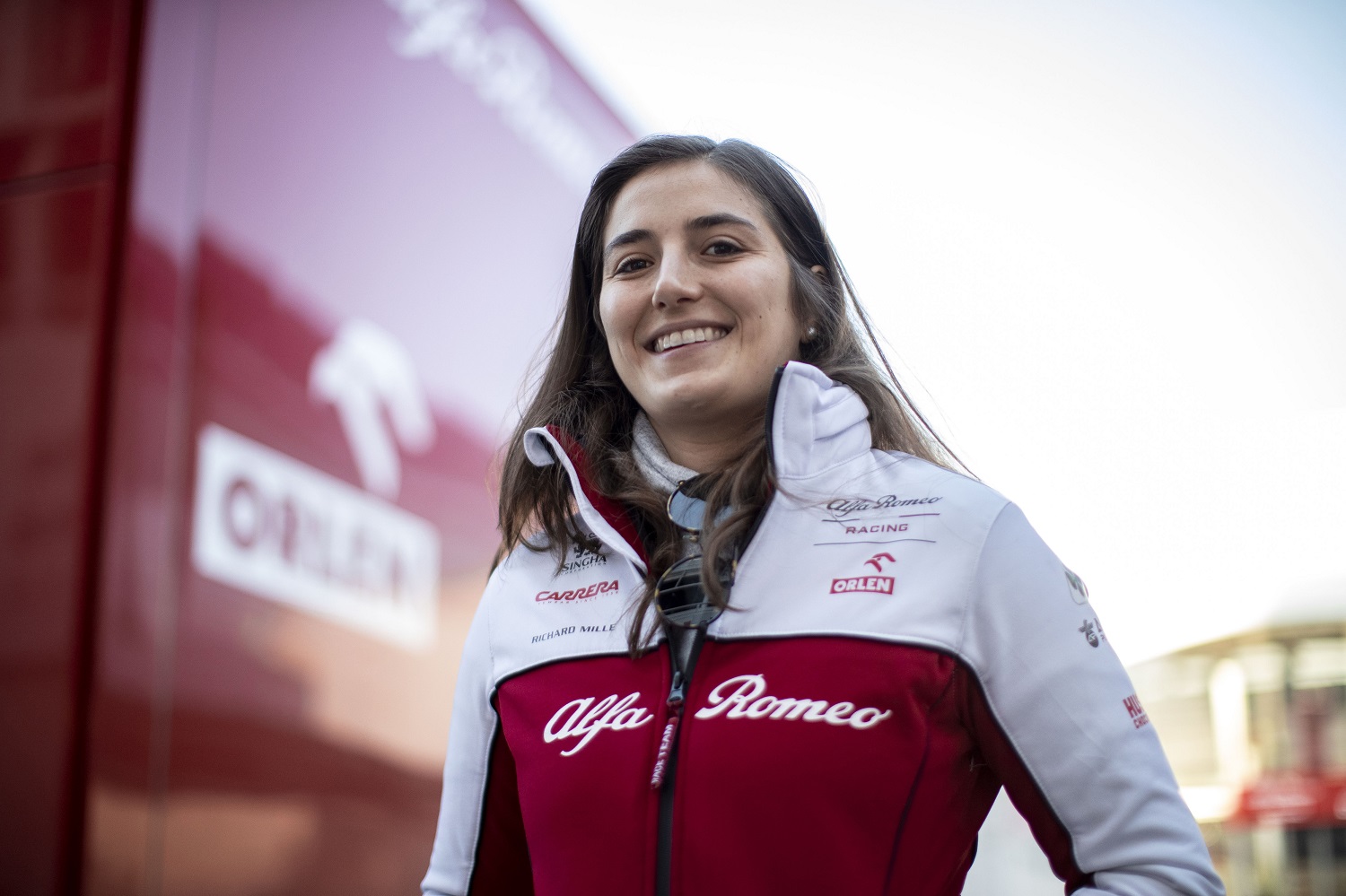 Just When You Thought AJ Foyt Had Done It All in IndyCar, Along Came Tatiana Calderon
Tatiana Calderon will round out the AJ Foyt Racing team lineup in 2022, making her the first-full-time driver the four-time Indy 500 champion has employed.
It's not like AJ Foyt is opposed to women in racing. Rather, it's just that they don't come along very often, as evidenced by the fact that only nine female motorsports competitors have raced in the Indianapolis 500.
Foyt played a little-known role in the first woman making it to The Brickyard, and now he's advancing the likelihood of Tatiana Calderon becoming the next to make the field at some point in the next few years.
Tatiana Calderon will drive for AJ Foyt this season
Colombian driver Tatiana Calderon will race for AJ Foyt Racing in 2022, making her the first woman to compete regularly in the IndyCar Series in nine years. The Associated Press reported that Foyt is putting Calderon, 28, in the team's No. 11 car on street and road courses. She won't drive in the Indianapolis 500 or on four other ovals on the schedule.
Calderon competed in the past two seasons in Super Formula in Japan and the FIA World Endurance Championship. She has also been a Formula 1 test driver for Alfa Romeo the past four years. She tested at Mid-Ohio Sports Car Course last July and begins work at Sebring Raceway this week to prepare for her debut Feb. 27 on the street course in St. Petersburg, Florida.
"Ever since I started my single seater career in the United States 11 years ago, IndyCar has been a reference for me and it's a dream come true to be on the grid this year," said Calderon, who spent two years in the Road To Indy program as a teen. "I'm well aware of the challenge ahead, but this is the chance of a lifetime and I'm keen on making the most of it."
The rest of the AJ Foyt Racing roster for the season consists of Dalton Kellett, who posted one top-15 finish last season, and Indy Lights champion Kyle Kirkwood.
Simona de Silvestro was IndyCar's last full-time female driver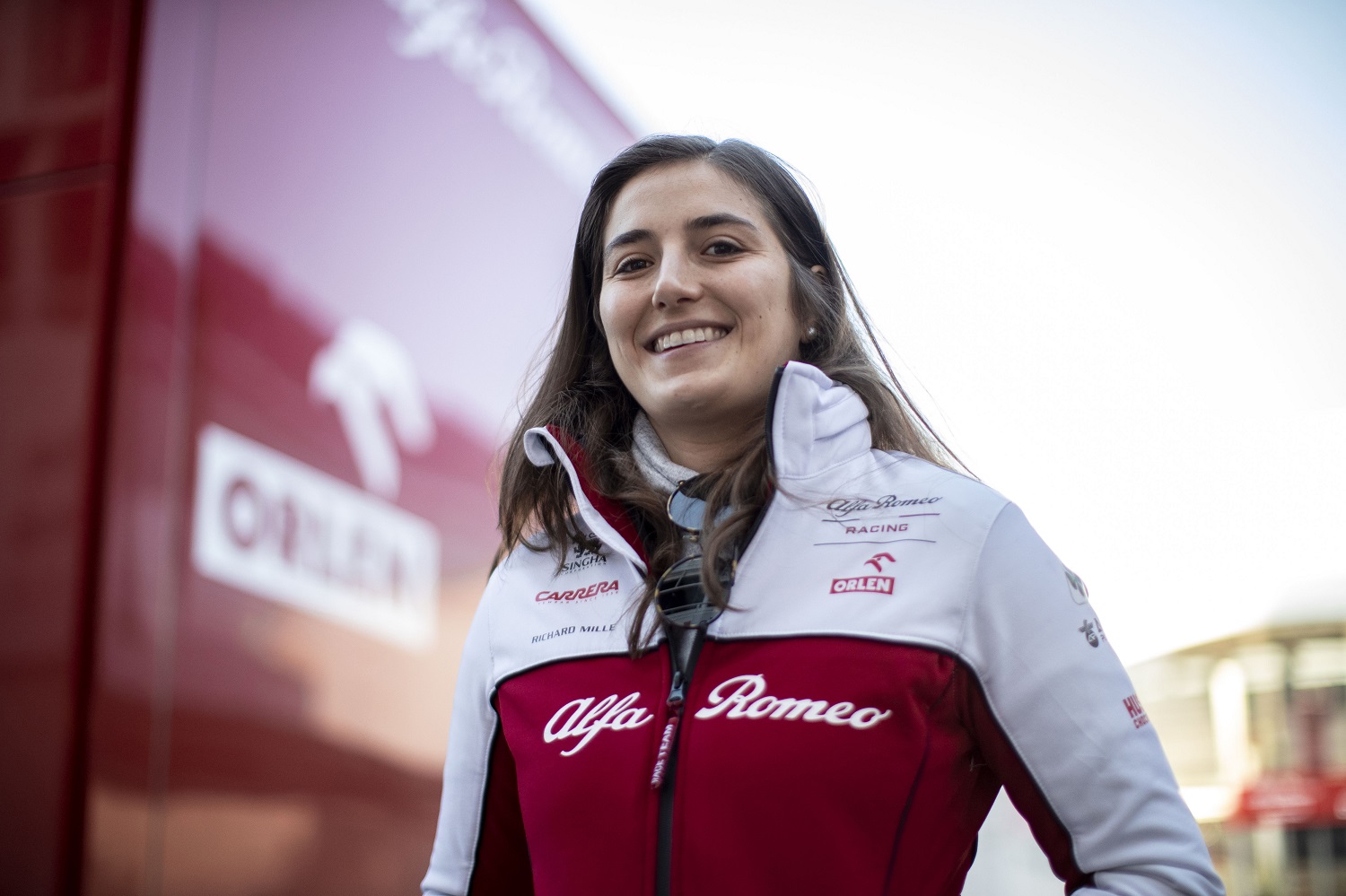 Driving in IndyCar is a tough business. There aren't many jobs available, and turnover is high for those who can't post top-10 finishes with any consistency. Add to that the relatively small number of women who take up the sport, and it helps to explain why there hasn't been a full-time female driver since 2013.
Simona de Silvestro made her IndyCar debut in 2010 and stuck around for four seasons, scoring one podium finish in 65 starts. However, she left just when things were starting to get interesting. Competing for KV Racing in 2013, she placed in the top 10 in nine of 19 races, including the final five events of the season.
Aside from her first career podium finish, de Silvestro finished on the lead lap 13 times and recorded an average finish of 12.6, easily the best of her four seasons.
However, de Silvestro announced shortly before the 2014 season that she was moving on to the Sauber Formula 1 team's driver training program, potentially setting the stage for her to drive in F1 the following season. By year's end, though, de Silvestro and Sauber went their separate ways over contract troubles.
There hadn't been another full-time female driver in IndyCar until AJ Foyt Racing signed Tatiana Calderon for the upcoming season.
AJ Foyt played a key role in Janet Guthrie's Indianapolis 500 breakthrough
Though his team has never employed a full-time IndyCar driver until now, AJ Foyt played a meaningful role in a breakthrough by Janet Guthrie that opened the door for women at the Indianapolis 500, a race Foyt won four times from 1961-77.
Foyt's 1977 victory coincided with Guthrie's debut in the race. It wouldn't have been possible if not for a generous offer by Foyt a year earlier. As explained by the AP, Guthrie had to go through rookie testing in 1976. Part of the requirement involved maintaining consistent speeds over long runs.
Though Guthrie was a competent driver (she made three starts and recorded a ninth-place finish at Indy), her car was not up to Indy standards. Foyt offered her the use of his backup car, which allowed her to pass the rookie test. Guthrie ran practice laps over the remainder of the month, but her car wasn't reliable enough to make a practice attempt.
Still, passing the rookie test and chipping away at the glass ceiling allowed her to come back the following year with better funding. She qualified 26th and finished 29th as Foyt scored his fourth victory.
Like Sportscasting on Facebook. Follow us on Twitter @sportscasting19.