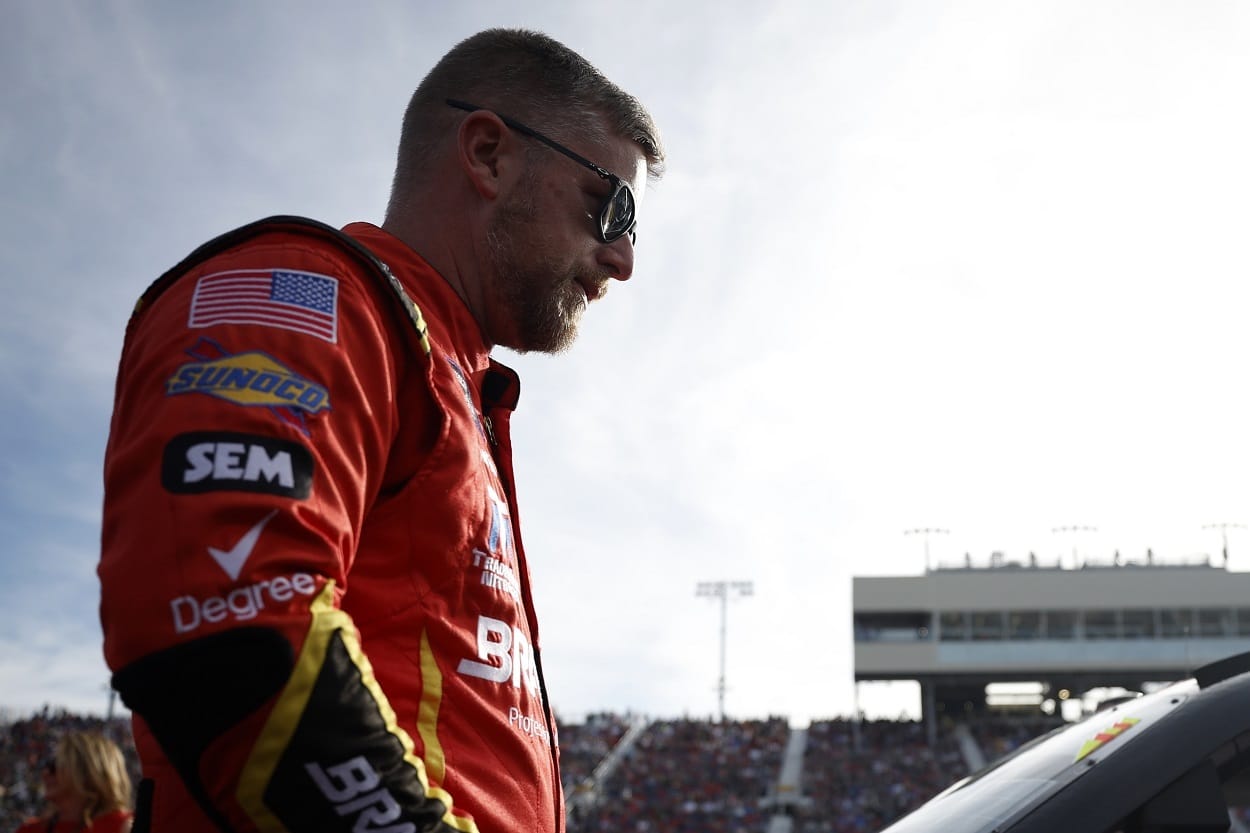 Justin Allgaier Has Become the New Elliott Sadler of the Xfinity Series, But That's Not a Good Thing
Justin Allgaier is on the same Xfinity Series path as Elliott Sadler, which isn't a good thing.
Xfinity Series veteran Justin Allgaier had yet another stellar season end in disappointing fashion, pushing him further into the territory of another long-time second-tier driver who almost always came close to the series title but never actually won it.
Allgaier finished his seventh season as the pilot of the No. 7 car for JR Motorsports in November at Phoenix Raceway with a third-place finish that left him third in the final playoff standings behind champion Ty Gibbs and runner-up Noah Gragson.
Justin Allgaier has contended for a title in nearly all of his 12 full-time Xfinity Series seasons
Allgaier joined JR Motorsports in 2016, the same year the series implemented the elimination playoff format it still uses today. Allgaier has reached the Championship 4 in five of those seven seasons, but the closest he came to winning the title was second place in 2020 when he finished fifth. Austin Cindric won both the race and the title.
That has been the story of Allgaier's extensive Xfinity Series career. He's run 12 full seasons in NASCAR's second-tier series and has finished sixth or better in the points standings each year except 2018 when he won a career-high five races and finished seventh.
Allgaier began his NASCAR career full-time as a Team Penske development driver from 2009-10. He remained in the Xfinity Series through 2013 before he moved to the Cup Series to drive the No. 51 car for the single-car operation of Phoenix Racing.
However, his 2014-15 campaigns in the No. 51 car were fruitless. He managed an eighth-place finish in the spring 2015 race at Bristol Motor Speedway, but that was the only top-10 across the two years as he finished 29th and 30th, respectively, in the points standings.
He then dropped back to the Xfinity Series much the same way Elliott Sadler did five years beforehand, although Sadler had spent 12 years as a full-time Cup Series driver before making his move.
Elliott Sadler had a substantial Cup Series career before moving back to the Xfinity Series
Sadler won five races combined in two full-time Xfinity Series campaigns in 1997-98 to earn a promotion to the No. 21 car for famed Wood Brothers Racing. The glory days of the historic organization had long passed, but Sadler did win the Wood Brothers' 97th race when he triumphed in the 2001 spring race at Bristol.
Sadler's Cup Series career peaked in 2004 with Robert Yates Racing when he won a pair of races in the No. 38 car and qualified for the inaugural NASCAR Playoffs, which consisted of only 10 drivers at the time.
He hung around the Cup Series through 2010 before making the move back to the Xfinity Series as the driver of the No. 2 machine for Kevin Harvick Racing. Sadler finished second in the championship battle to Ricky Stenhouse Jr. both in 2010 and 2011 after he had moved to Richard Childress Racing. 
Much like Allgaier's long-time sponsor, BRANDT, OneMain Financial backed Sadler throughout all eight seasons of his second tour in the Xfinity Series, even across several organizations.
Sadler spent 2012-14 at Joe Gibbs Racing and 2015 at Roush Fenway Racing before he settled at JR Motorsports in 2016 and ironically became teammates with Allgaier.
Sadler finished sixth or better in the standings all eight years from 2011-18, including four runner-up results. He won eight races during that span and even registered a top-10 finish in all but four of the 33 races in 2016 when Daniel Suarez captured the series title.
Allgaier finished third in the championship standings that season despite not winning a race. He has since taken the No. 7 car to Victory Lane at least once in the last six seasons, accumulating 16 victories.
Similarities between Allgaier and Sadler increase as Allgaier ages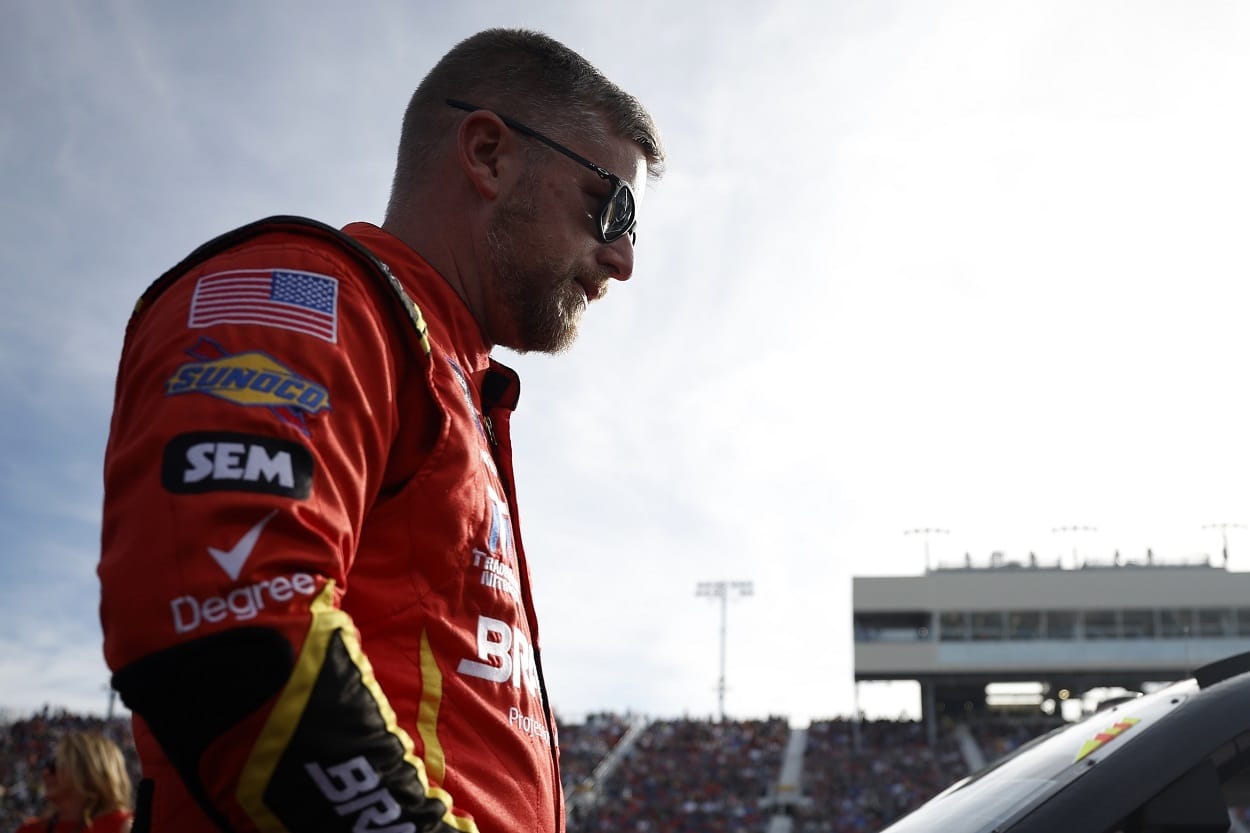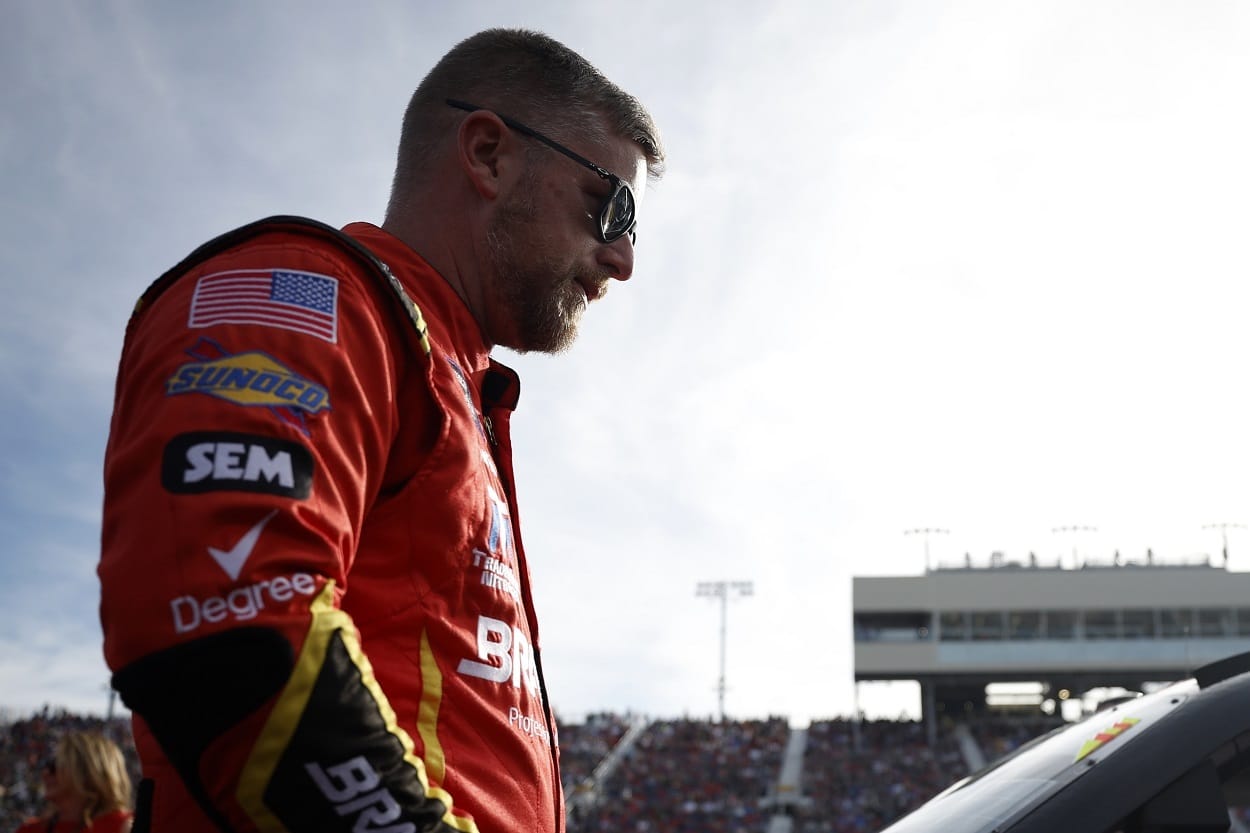 Although Sadler never won a championship, Allgaier still has time left to chase that dream. Sadler was 35 when he dropped back to the Xfinity Series and ran his last full season at age 43.
Allgaier is now 36 years old and could have a spot in the series as long as BRANDT is willing to back him, much the way OneMain Financial did for Sadler or Smithfield is doing for Aric Almirola at Stewart-Haas Racing in the Cup Series.
Allgaier will at least be guaranteed top-tier equipment for as long as he is at JR Motorsports, as the four-car organization is a powerhouse in the Xfinity Series and filled three of the four Championship 4 spots in 2022.
Still, the pressure is undoubtedly starting to mount on a driver who has been so close to a title so many times yet never has been able to close the deal.
That burden will likely only increase each year without a title, especially since he saw firsthand that Sadler proved that merely being in contention year after year does not guarantee the ultimate prize.
Have thoughts on this topic? Keep the conversation rolling in our comments section below.