Justin Gaethje Already Has His Post-UFC Life Planned out Whether He Fights Conor McGregor or Not
Justin Gaethje is coming off a huge win at UFC 249 on Saturday. Many people expect him to fight the undisputed lightweight champion Khabib Nurmagomedov next. However, another big name has challenged him since his big win. That fighter is Conor McGregor. Whether Gaethje does, in fact, fight McGregor or not, though, he already has his future set.
Justin Gaethje earned a big win at UFC 249
To start his professional MMA career, Justin Gaethje had a really hot start. He started 18-0, including a win over Michael Johnson in the Ultimate Fighter 25 Finale. However, Gaethje then lost two straight. Eddie Alvarez defeated him in three rounds at UFC 218 in Dec. 2017, according to Tapology. Dustin Poirier then beat him in four rounds in April 2018. 
He has bounced back in a huge way, though. Gaethje first defeated James Vick in one round in Aug. 2018, according to Tapology, and then Edson Barboza – the current 11th-ranked lightweight fighter, according to UFC.com – in March 2019. He then defeated Donald Cerrone – the current 12th-ranked lightweight fighter – in one round in September 2019.
Then on Saturday, Gaethje had the massive win over Tony Ferguson in five rounds at UFC 249. The victory earned him the interim lightweight title. He is expected to eventually face undisputed champion Khabib Nurmagomedov in a unification bout, according to ESPN.
Conor McGregor demanded a fight with the interim champion
After Gaethje's big win on Saturday, former two-weight champion – and the current fourth-ranked lightweight fighter, according to UFC.com – Conor McGregor challenged Gaethje.
"The fans make the sport!" McGregor wrote on Twitter, according to ESPN. "Watching the other night, I was against going in without them. But it will be my f—ing pleasure to display the power I possess with zero background noise for them. It's me and Justin next as khabib is the biggest bottle fighter in the game. Guarantee it."

Conor McGregor
McGregor also went on to say this, according to ESPN: "Justin, there is no danger in a man that hugs legs, we all know. Try and dance around what the real threat is here all you want. I am going to f—ing butcher you. Your teeth. I'm going to put them on a f—ing necklace. Speak on my skills as a father? You are f—ing dead."
Gaethje called McGregor a "s— human, father and husband" via Twitter in September 2019, according to ESPN.
Ali Abdelaziz manages both Nurmagomedov and Gaethje. He made it seem as if he does not think the fight between McGregor and Gaethje will happen. 
"[McGregor] had a chance to fight Justin in January, and he picked [Donald "Cowboy" Cerrone] instead," Abdelaziz said, according to ESPN. "He picked the easier fight. Now, the two kings of the division will fight. Maybe Conor can fight someone in the co-main event."
Whether Gaethje fights McGregor or not, he has his future already planned out.
Gaethje wants to use his human services degree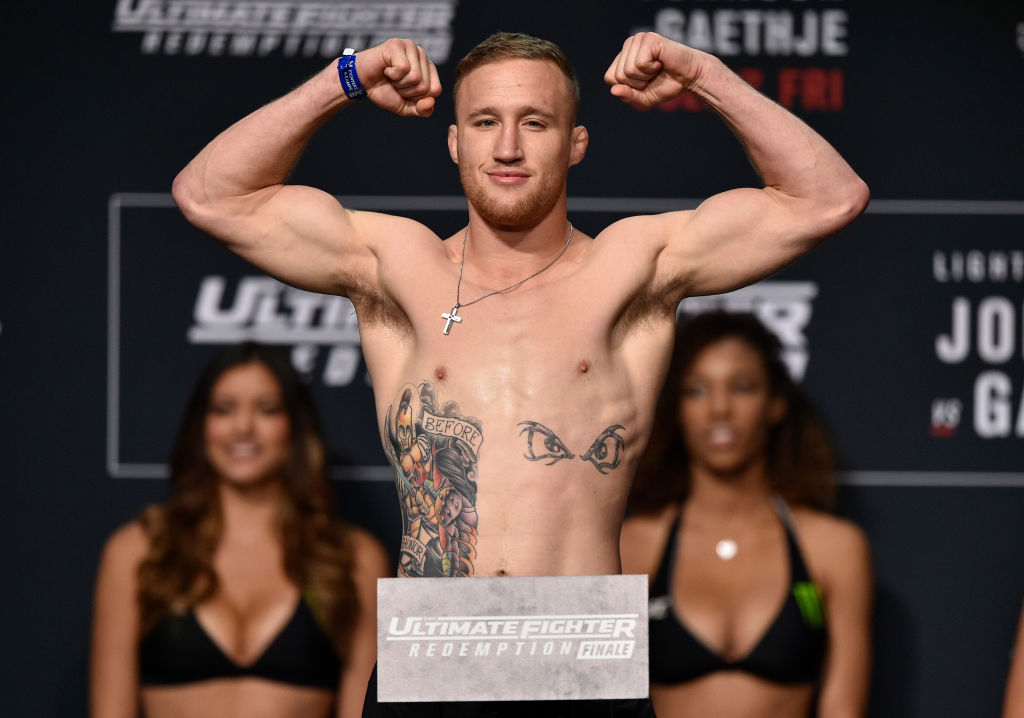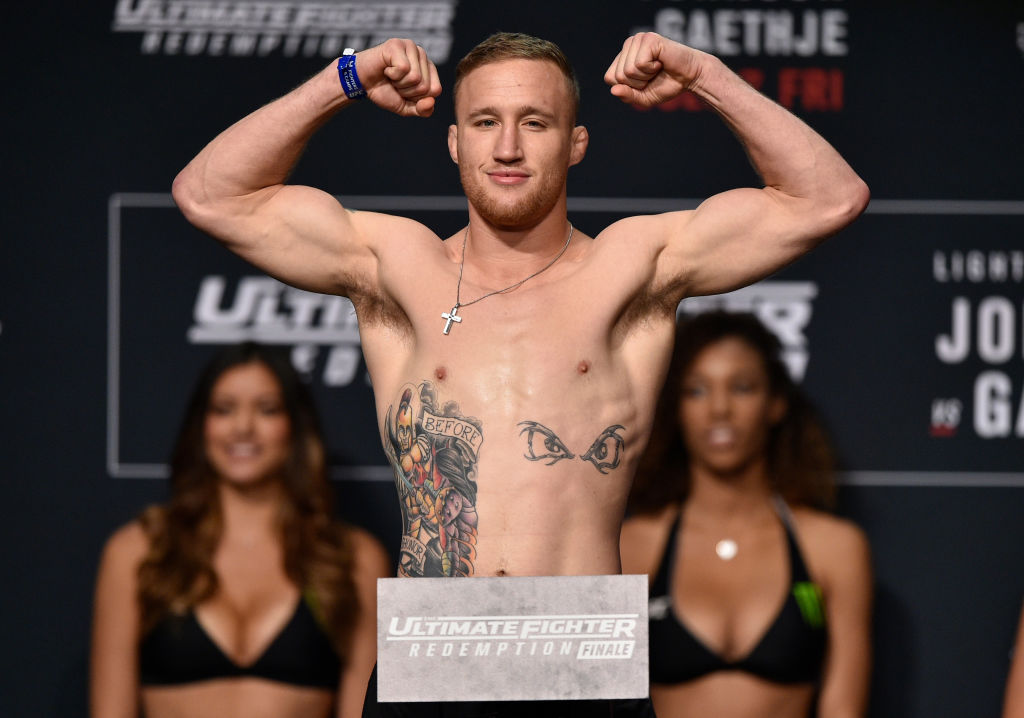 In an article written by USA Today's MMA Junkie in 2015, it was reported that Gaethje is fighting so that he can get enough money to eventually work his dream job. He has a degree in human services and wants to work with at-risk youth once he retires.
"That's my goal," Gaethje said, according to MMA Junkie. "But there's no money in that, so I've got to make some money."
He then confirmed his plan later in 2018 on Twitter.
Justin Gaethje just won one of the biggest fights of his career on Saturday. He will eventually have to fight in another massive bout with Khabib Nurmagomedov and will then possibly have to go against Conor McGregor. Once this is all said and done, though, Gaethje's life seems to already be planned out.