Justin Thomas Admits That Jordan Spieth's Early Success Frustrated Him: "It's Just Immature of Me'
Justin Thomas is currently one of the greatest golfers on the planet. In a twist of fate that could be both a blessing and a curse, his legacy is connected to another golfer. Jordan Spieth and Thomas have been compared to one another since before they graduated high school in 2011. As Spieth got all of the shine right away, Thomas used it as motivation to get better in the future. 
Justin Thomas and Jordan Spieth's friendship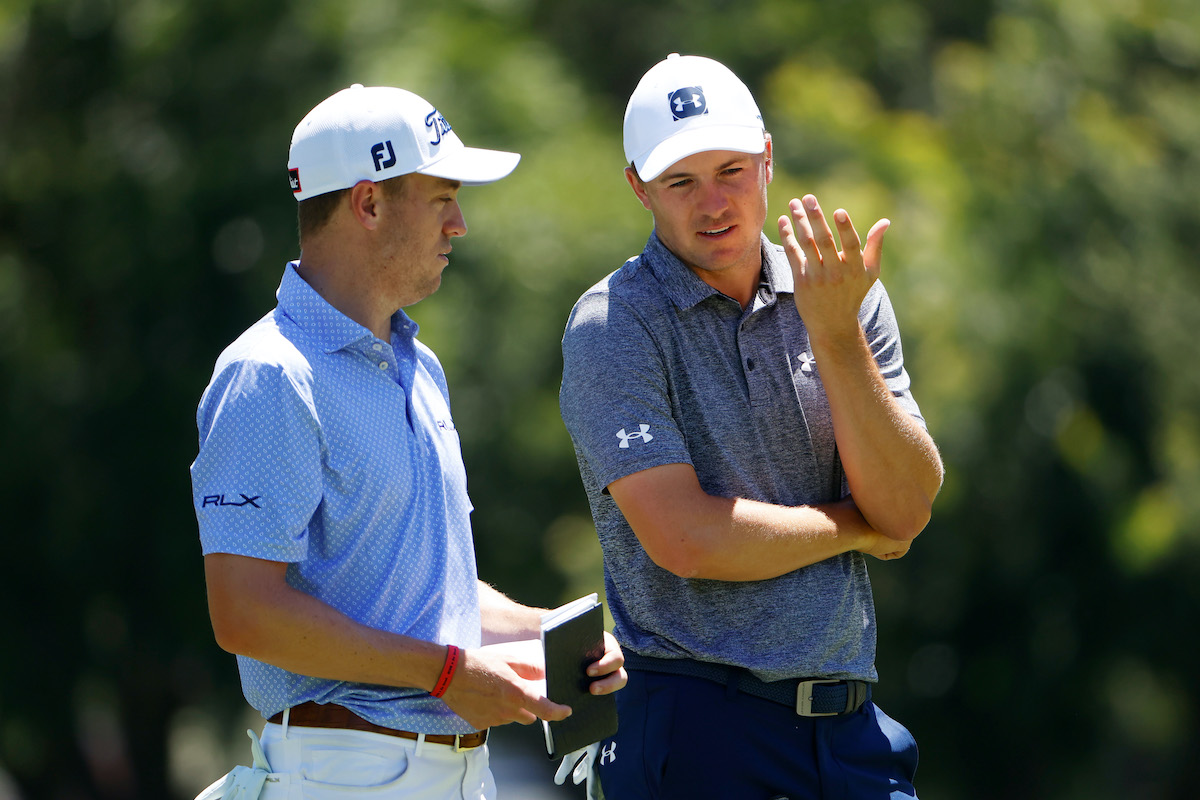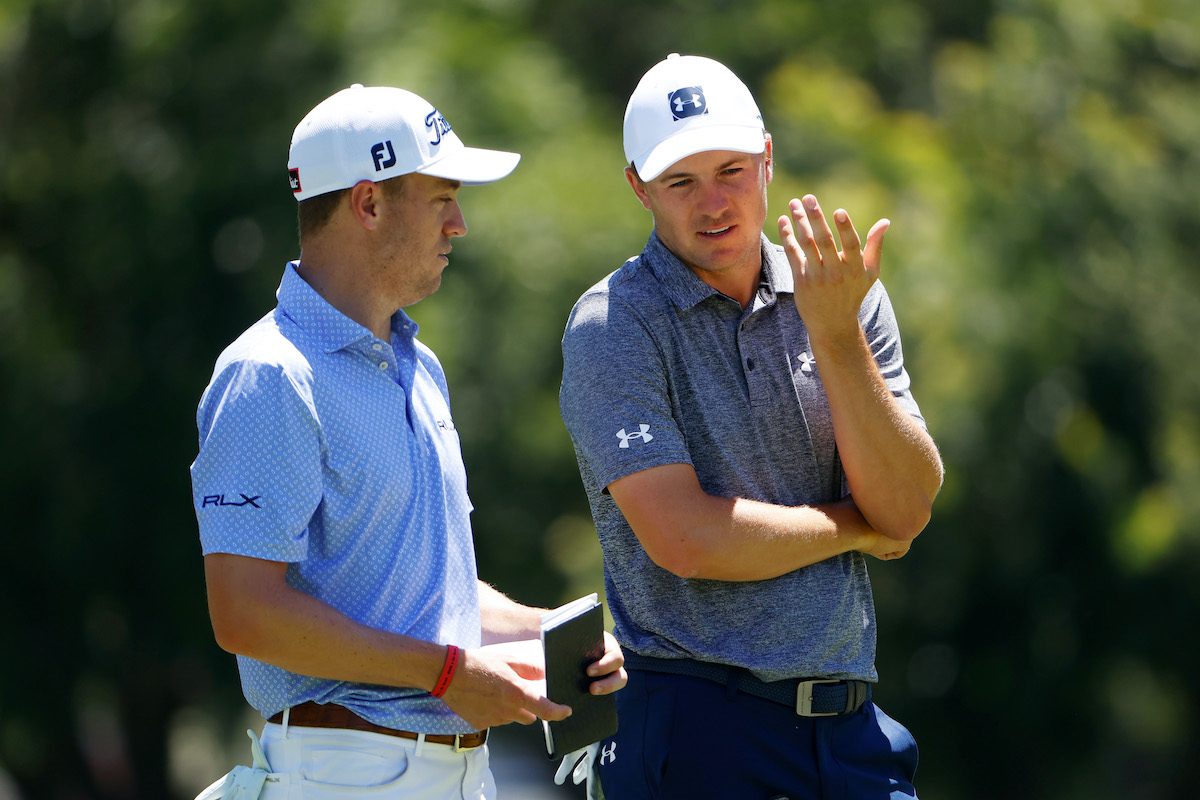 Spieth and Thompson have known each other since they were both young prodigies in middle school. They first competed at Walnut Creek near Dallas in 2007 as 13-year-olds. There, Spieth destroyed Thomas and beat him by five shots. This would become analogous for the years to come. While Thomas was a young stud in the golf world, all eyes were on Spieth. This was what drove the two to greatness, according to former teammate Grace Na via the Golf Channel.
"They were really driven. I remember them feeding off each other," said Na per Golf Channel. "You could tell they wanted to beat each other, even though they were on the same team. They motivated each other to bring the best out of themselves." 
As the pair grew older, their paths crossed several times on the junior circuit. Despite some impressive showings by Thomas, however, he had a hard time defeating Spieth when it mattered most. However, rather than accept failure, Thomas used it to get better. A friendly rivalry formed between the two.
Gaining motivation
Thomas and Spieth were just two names in a 2011 draft class that brought 12 PGA-caliber golfers into the mix. With that much competition, it makes sense that golfers needed to stay competitive to get to where they were. For Thomas, Spieth's success wasn't something to lament. Instead, it was a reason to try to get better and dethrone him.
"I wasn't mad, but it was maybe a little frustrating sometimes seeing some friends and peers my age do well," Thomas told the New York Times. "Not because I wasn't cheering for them — because I feel like I was as good as them. It's just immature of me. I mean, the fact of the matter is, over the course of a long career, we're going to beat each other."
Eventually, Thomas's hard work paid off, and he began not only matching Spieth but outperforming him altogether. While Spieth may have dominated the early years of the rivalry, Thomas has seen great success in recent years. Spieth is far from shocked, however. 
"It's nothing out of the ordinary," Spieth said. "There was no doubt, whether we believed it was as hard as it is or not, we just chose to shrug it off, and hey, we're just going to go to the next level and the next level."
Now in their late twenties, both are among the best golfers in the world. Their paths cross from time to time, but as two of golf's biggest names, they no longer have to fixate on the friendly rivalry that formed. Still, Thomas must take some solace in his recent success compared to Spieth. 
Who is better now?
Spieth has a more decorated career, but he hasn't won a major championship in three years. Thomas, on the other hand, is playing some of the best golf of his life, as the PGA Tour details. Despite his own three-year drought since his first and only major, he's constantly at the top when all is said and done.
Regardless, the friendly rivalry that formed between the two continues to guide them to this day. Hopefully, we get several more years of competition between the two. However, to get to where they did today, Thomas and Spieth needed each other to put mirrors up to themselves.