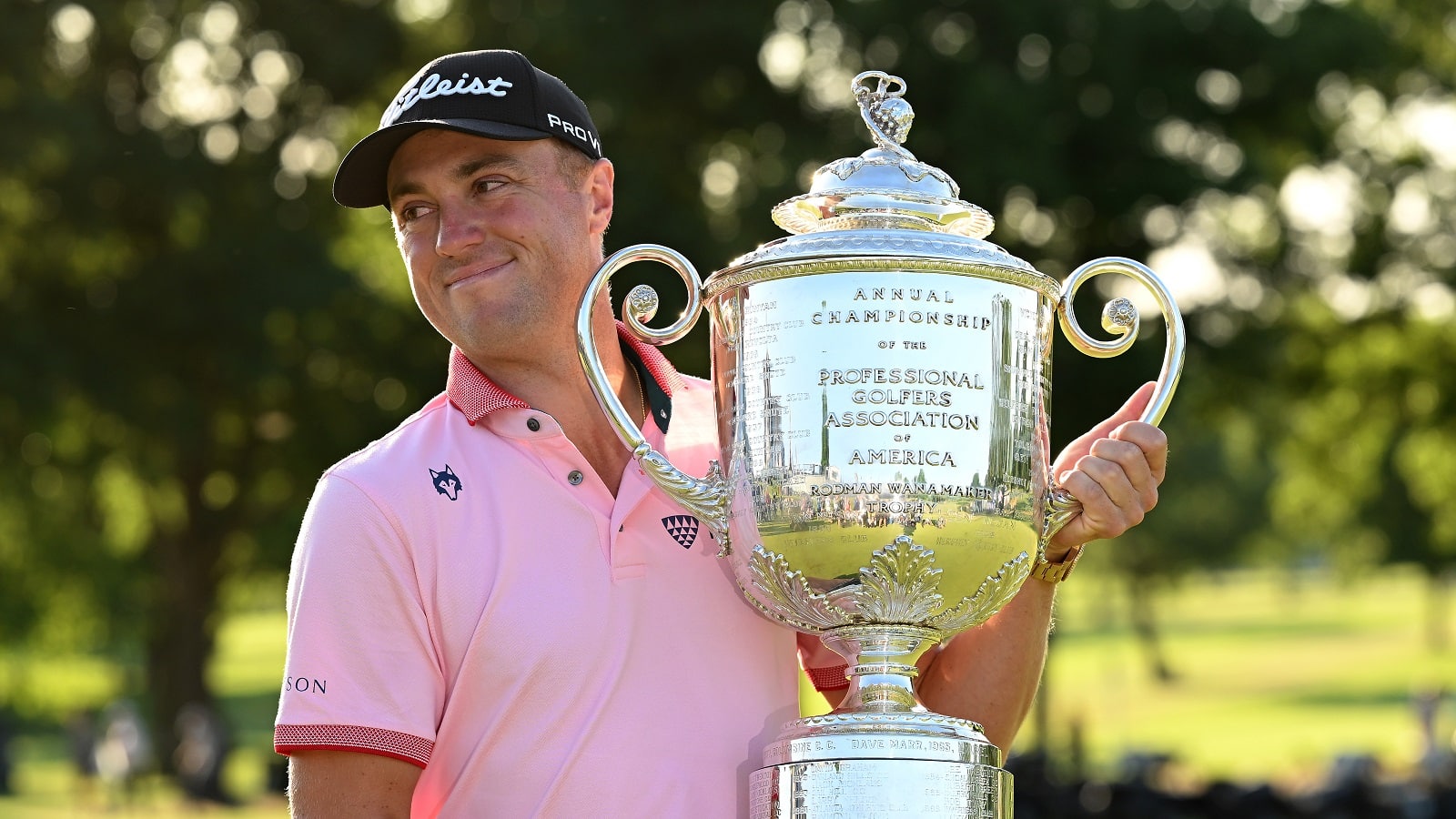 Justin Thomas Called the 'Boss' Before Hitting Jack Nicklaus With Bad News
Justin Thomas delivered the news personally to Jack Nicklaus that he would have to miss the Memorial Tournament this week.
Even the most active golfers skip 25 PGA Tour events per year, and sitting out is as simple as not signing the entry book. However, Justin Thomas reminded us this week that some tournaments don't have to be majors or The Players Championship to qualify as too important to miss without an explanation.
The Memorial Tournament is one such event, and host Jack Nicklaus relayed a story this week demonstrating some classy behavior by Thomas, who recently scored his second PGA Championship title. Thomas took it upon himself to deliver bad news personally.
The Memorial Tournament attracts multiple top players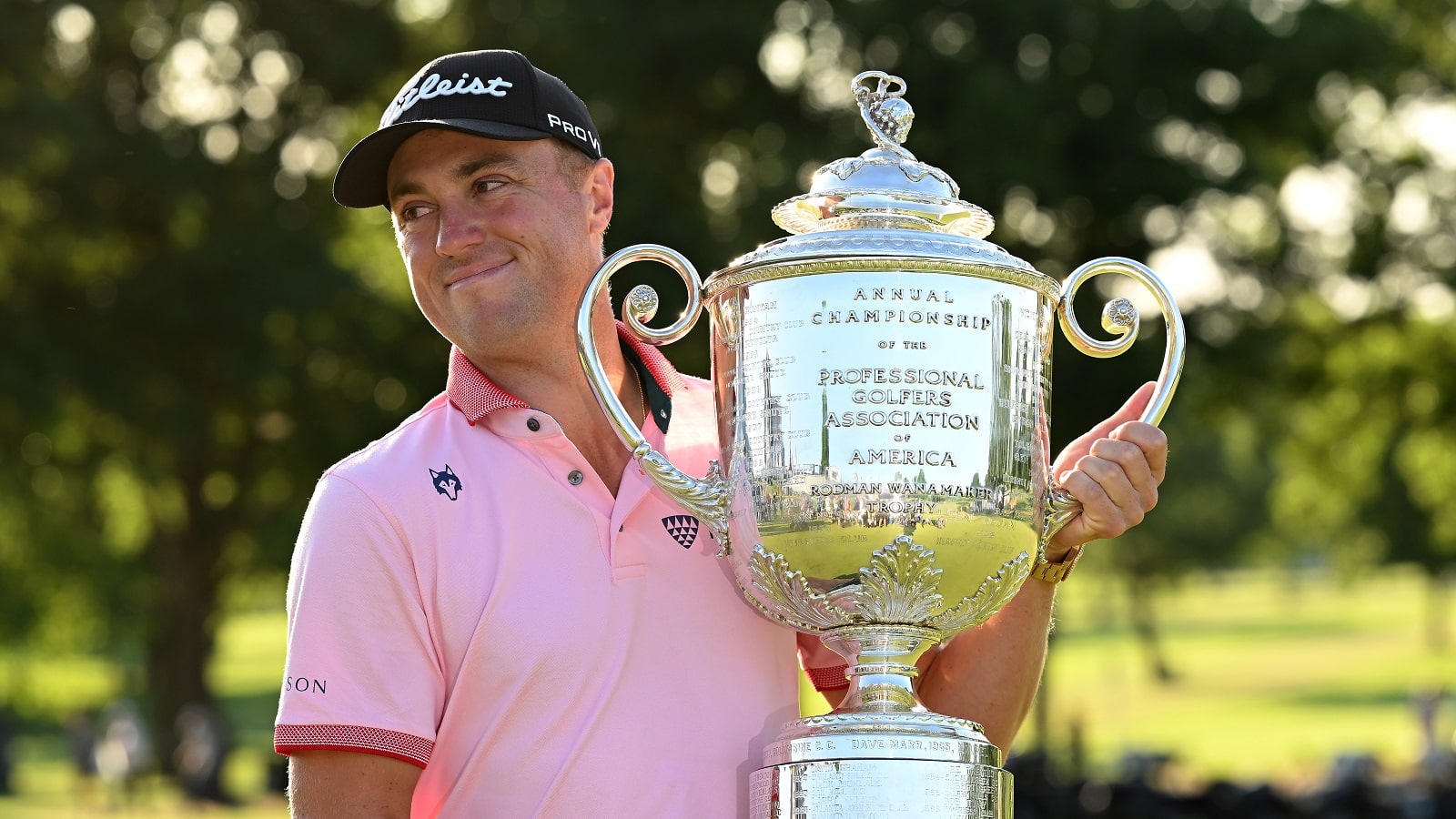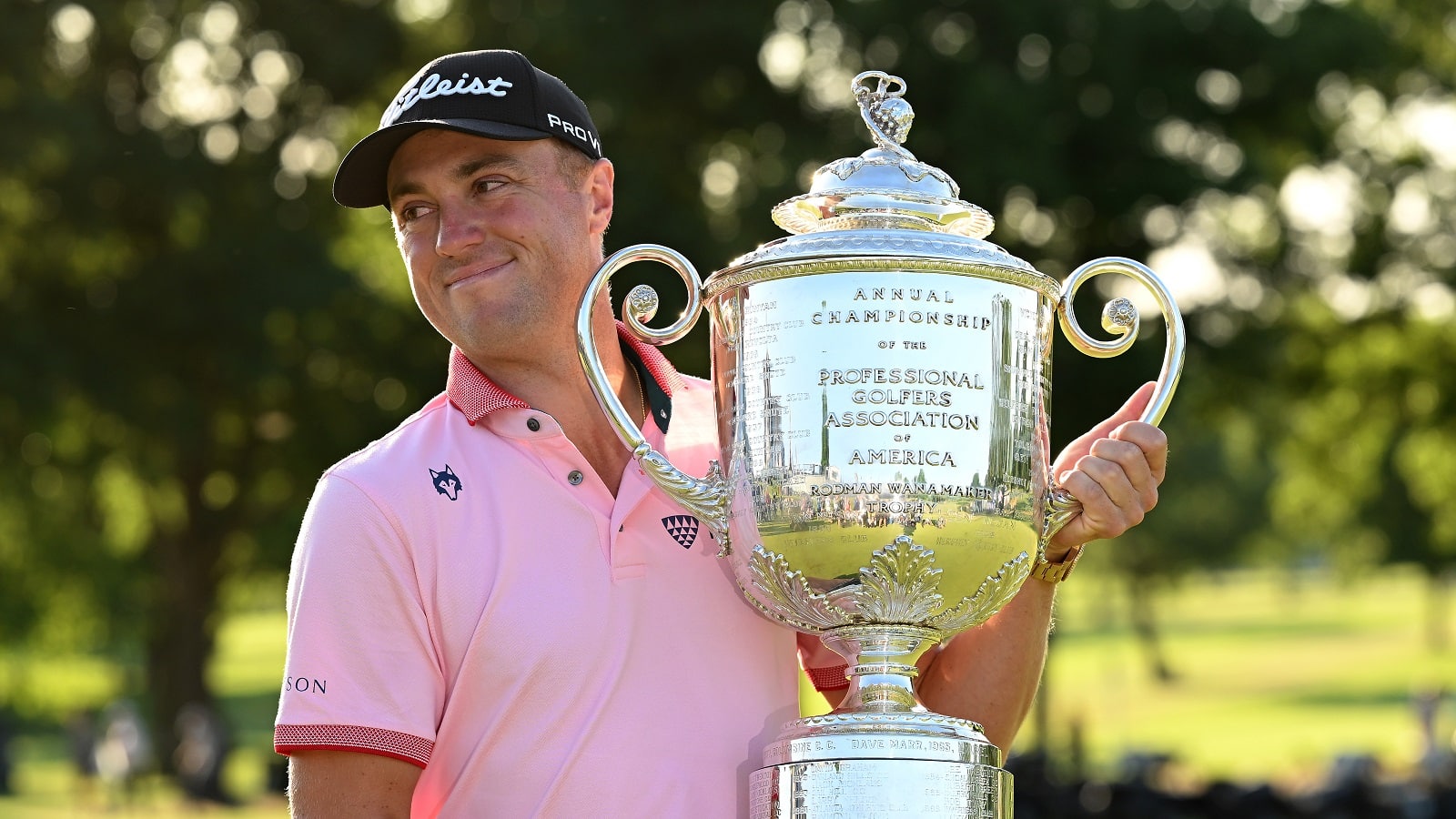 Other than grand slam events, The Players Championship, and the season-ending playoff events with huge purses, it's difficult for tournament organizers to assemble the "A list" of golfers. The Memorial Tournament, hosted by the legendary Jack Nicklaus, is an exception.
Led by No. 3 Cameron Smith and No. 5 Hideki Matsuyama, 24 of the top 30 players in FedEx points have assembled at Muirfield Village Golf Club in Dublin, Ohio, this weekend, guaranteeing sizeable galleries and a leaderboard that will attract a TV audience.
Matsuyama won the tournament in 2014, and Patrick Cantlay (twice), Jon Rahm, and Bryson DeChambeau have accounted for the past four titles, demonstrating the quality at the top.
Top-ranked Scottie Scheffler is sitting this one out, and fourth-ranked Justin Thomas is one of the few other top players missing.
Justin Thomas called the 'boss' before hitting Jack Nicklaus with bad news
The Memorial Tournament host Jack Nicklaus was not the first to learn that Justin Thomas would play in this weekend's tournament. In fact, the man with the most major titles in the history of golf wasn't even the first person in his family to learn of that development. As often happens in any good marriage, his wife knew first.
"He called Barbara, then called me. He called the boss first because he knew if he could get by her, he could get by me," Nicklaus joked, according to Golfweek. "Anyway, JT called, and he said, 'I hate making this phone call. You know how much I love Muirfield, and I love your tournament and I love what you're doing and the things you and I have been involved in together.'"
Thomas was referring to a collaboration that he and "The Golden Bear" revealed in February. While Nicklaus' companies have designed and developed more than 400 golf courses around the world, Thomas just began his first project. He's working with Nicklaus on the Panther National development in Palm Beach Gardens, Florida.
The 18-hole course, nine-hole executive layout, and driving range will fit inside 218 lots carved out for new homes.
Justin Thomas has a good reason for his absence
With 15 PGA Tour victories since November 2015, Justin Thomas, 29, has reached the phase of his career at which he's made enough money to live comfortably. He'll go over $50 million in career earnings this season or next, and Thomas can set his schedule with a focus on the major tournaments.
As is the case with many of his peers, Thomas typically plays one of the two tournaments preceding a major but not both. That keeps him fresh and simplifies travel and practice arrangements. His routine of late had been to take a week off immediately before key tournaments, which worked well as he captured the 2021 Players Championship.
More recently, though, Thomas played at the AT&T Byron Nelson one week and then won the 2022 PGA Championship the next.  With the U.S. Open coming up June 16-19 at Brookline, Thomas plans to tune up by playing the RBC Canadian Open the preceding weekend. Had he squeezed in the Memorial, Thomas would be looking at six straight weeks of tournaments.
"He says, 'But I tried something before the PGA; I played the week before, and I won the tournament,'" Nicklaus said. "He said, 'I think I should do that again.' I said, 'JT, I understand; I had the same situation when I was your age. Everybody wanted us to play everywhere, and you can't play everywhere.'"
As much as he likes Muirfield Village, the Memorial has been a mixed bag for Thomas. He posted top-10 showings in Nicklaus' tournament in 2017 and '18 but missed the cut the following year and placed 18th and 42nd most recently.
Like Sportscasting on Facebook. Follow us on Twitter @sportscasting19 and subscribe to our YouTube channel.