MLB: Is Justin Verlander the Best Pitcher of the 21st Century?
For well over a decade, Justin Verlander has been one of the best pitchers in baseball. Even now, as he finds himself on the wrong side of 35 years old, he is proving his prowess from the mound and has been rewarded for doing so with his latest two-year contract extension worth $66 million.
Verlander's rise to prominence was relatively quick, and his longevity has been a benefit to the Tigers and the Astros alike. While it is hard to say definitively where he ranks among recent pitchers, one can make the case Verlander is the best. He continues to amass wins, strikeouts, and dominant performances every time he takes the field.

He's been paid extremely well, and he's won a World Series with the Astros. He's been an MVP, a Cy Young winner, and his resume consists of more accolades than the average pitcher could ever dream about. The following are the reasons Verlander has a case to call himself the best pitcher of the 21st century.

Consistency
Although there have been a couple of outliers, Verlander's win-loss records since he became a full-time starter are consistently outstanding. Save for his third season in 2008 and an injury-riddled 2015 season, he has posted a winning record during every season. In baseball, where pitchers are not always in control of their destinies, Justin Verlander is a factor every time he takes the mound.

Verlander's 13-7 postseason record is on the same level as his regular season tally. Compared to the likes of fellow favorite Clayton Kershaw, who is only 9-10 thus far in the postseason despite regular season numbers which could trump Verlander's, that type of consistency is vital when his team plays well enough to make it to the postseason.

Production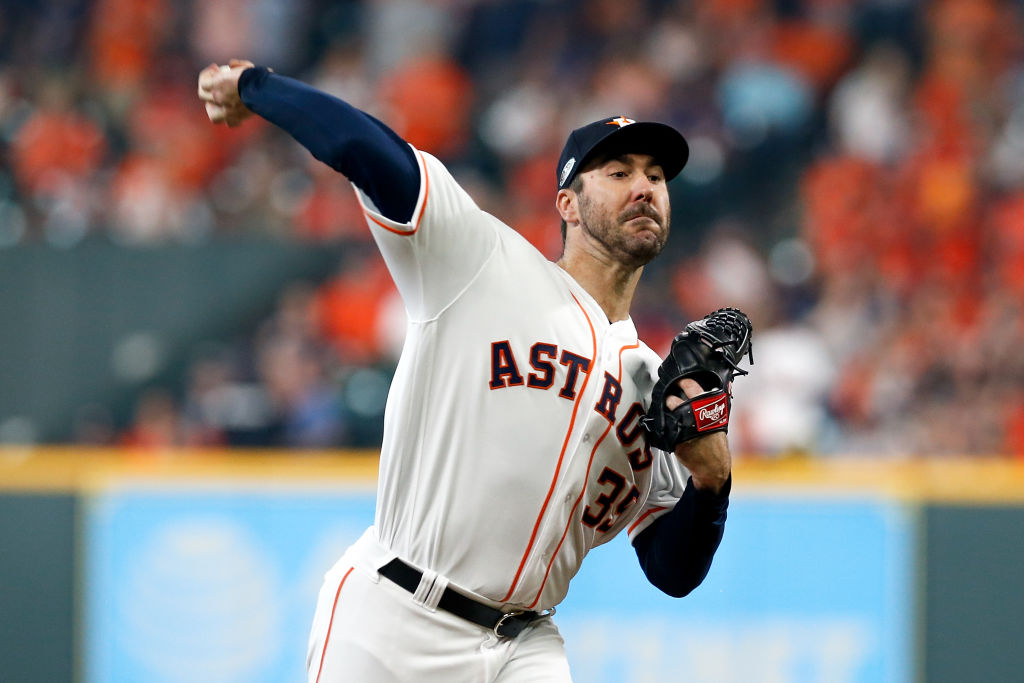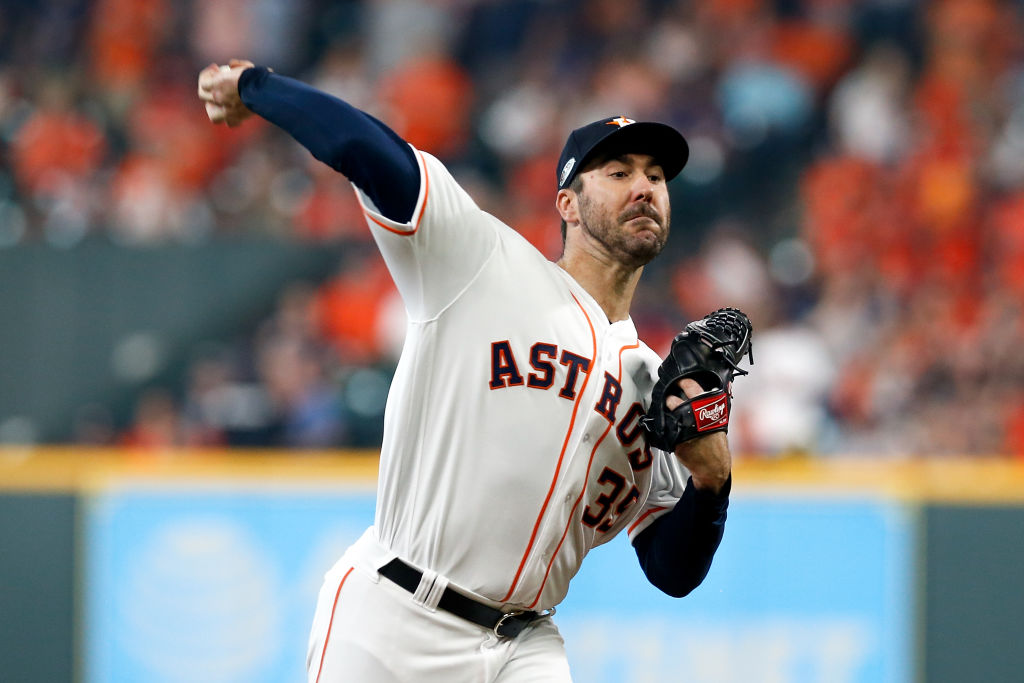 Owed in part to his longevity and his ability to take the mound every fifth day, Verlander tends to record big numbers in terms of innings pitched and strikeouts. He's almost always a lock to throw 200 or more innings each season, which means his team can count on him to give them support every time he takes the mound.

Verlander has only failed to reach 200 innings once since he pitched 186 in his first full season, and he shows no signs of slowing down now. While other pitchers such as Madison Bumgarner see their production decline, Justin Verlander has yet to face more than one major setback during his career.

Justin Verlander joins elite company
There haven't been many pitchers who've enjoyed a season like the one Justin Verlander had in 2011.

He accomplished the pitching triple crown with the Tigers, leading the league in wins (24), ERA (2.40), and innings pitched (251). Verlander topped baseball in starts (35), strikeouts (250), and WHIP (0.92) the same year.

Those jaw-dropping numbers put him on a very short list of pitchers to win the triple crown. Verlander joined elite company after the season, too, as he won both the AL Cy Young Award and MVP that season. Only a handful of pitchers had done the awards double-dip before Verlander.  
Throwing
Consistency and production are great, but an ace pitcher also needs to be able to throw the ball with power to keep the team in the game, and Verlander's numbers speak for themselves in this regard. With a career 3.37 ERA, Verlander rarely has an off night. Teams facing him know they need to execute in every facet of the game since the chances are the offense won't have it easy against Verlander.

His career ERA ranks 11th among active players, and while on its own that could be disqualifying to his place as the greatest in the era, his longevity and production compared to some of the other contenders gives him a leg up on the rest of the competition.

Final verdict
Justin Verlander may not lead the league any specific category, but he is in the upper tier in nearly all of them. Some pitchers might allow fewer runs while posting lackluster stats in other departments. Others may be consistent when they're on the field, but struggle to remain healthy enough to do so. In a world where many look at individual metrics to decide the greatest, Verlander shows the value of being great at all of them. That is why he has a case as the best pitcher of the 21st century.