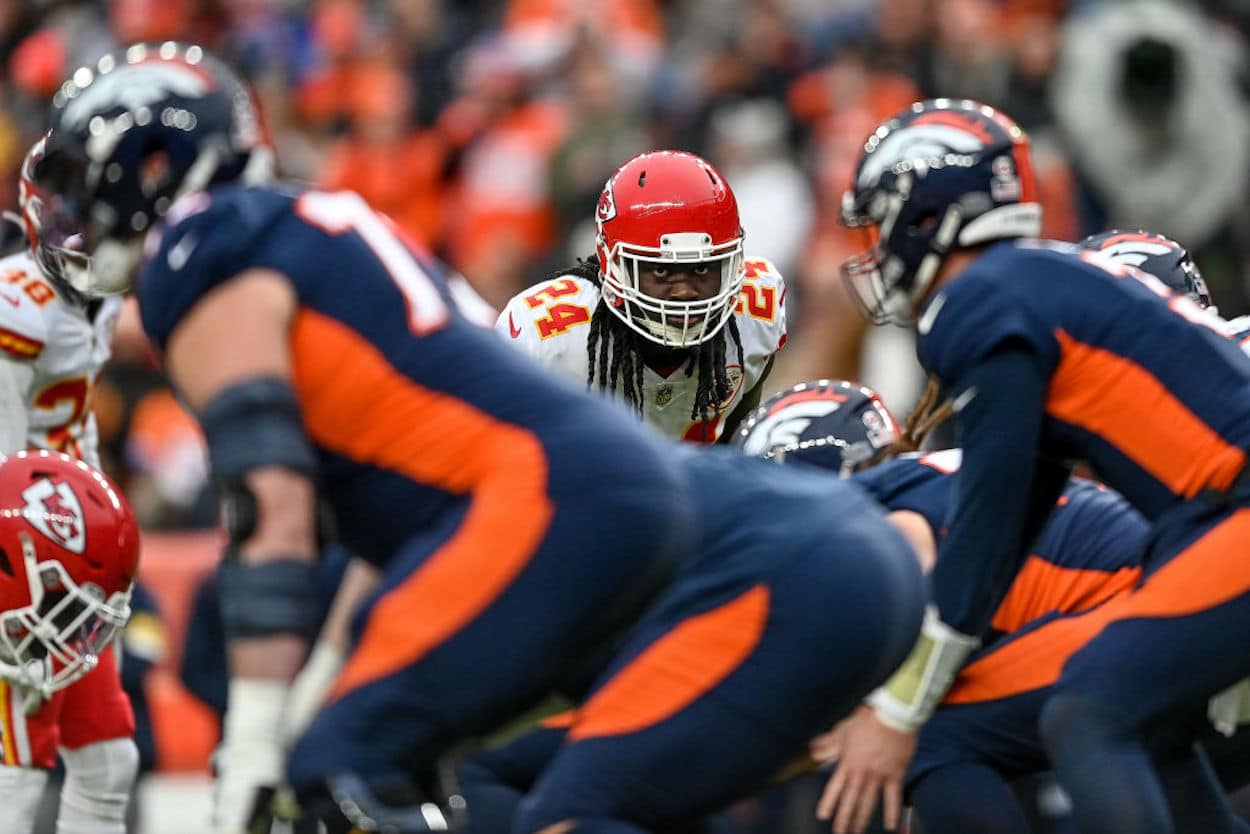 Kansas Chiefs Offseason: Melvin Ingram's UFA Tender Isn't Exciting, but It's a Can't-Miss Move for Brett Veach
Thanks to some savvy thinking by Brett Veach, the Kansas City Chiefs will benefit no matter what decision Melvin Ingram makes.
If you look at the Kansas City Chiefs' 2022 draft haul, there's clearly an overarching theme. General manager Brett Veach focused on defense, picking up five defensive backs, one linebacker, and one defensive edge. Once the dust settled, though, a more familiar name resurfaced on the team's radar: Melvin Ingram.
While the veteran pass rusher hasn't figured out his future yet, the Chiefs have taken a step toward retaining his services. They've used a rarely seen unrestricted free agent tender on the defensive end, which will give them a negotiating advantage or, if nothing else, a compensatory draft pick.
The Kansas City Chiefs have used a UFA tender on Melvin Ingram
When the Chiefs acquired Melvin Ingram during the 2021 campaign, they knew the veteran pass rusher would hit free agency during the offseason. The club is yet to sign him to a new contract, but they have taken the first step toward potentially bringing him back to Arrowhead.
On May 2, Field Yates tweeted that Kansas City had used a UFA tender on Ingram. While that tactic caught some by surprise — teams rarely extend UFA tenders — the implications are pretty simple (h/t ESPN's Adam Teicher).
Ingram is now on the clock. Before July 22 or the first day of training camp (depending on which is later), the veteran can sign with any team of his choosing. After that cutoff, though, the Chiefs will own his exclusive negotiating rights.
With that being said, there are a couple of additional details that will affect the situation. Should Ingram choose to go elsewhere before training camp, the Chiefs will get a compensatory pick. Should he let that window pass and sign with Kansas City, he'll be locked in at 110% of his 2021 salary, which works out to $4,400,000.
That savvy move could be a win-win for the Chiefs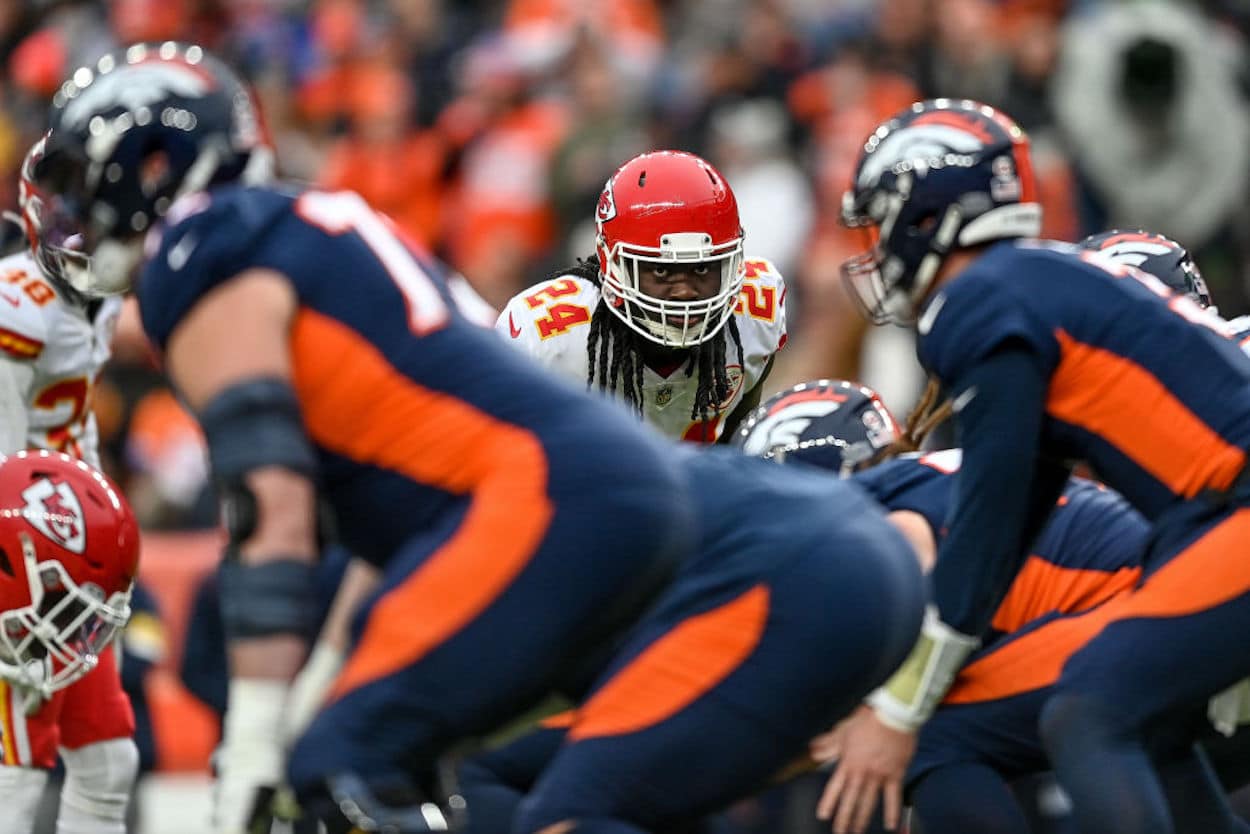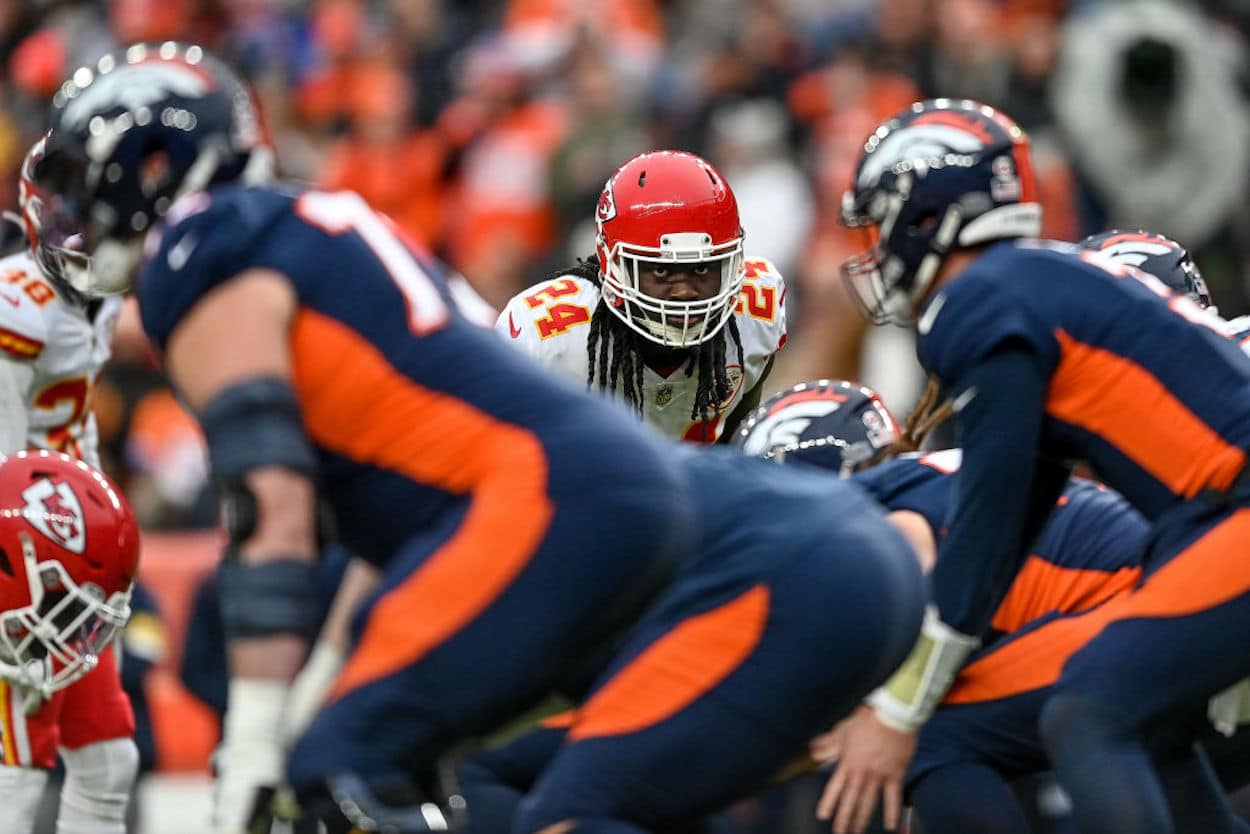 From afar, tendering Ingram might not seem like it makes much of an impact. While that single move might not automatically make the Chiefs Super Bowl champions, it does represent the sort of savvy move that can help a good team remain competitive.
Let's assume that, in the simplest scenario, Ingram accepts the Chiefs' offer. Beyond the fact that it would give KC a capable pass rusher — the club struggled to pressure opposition quarterbacks for most of the 2021 campaign, especially when Frank Clark and Chris Jones weren't both on the field — it would also help from a team-building perspective.
For all of his talent, incoming rookie George Karlaftis came to the gridiron relatively late. While that hasn't been a detriment to him yet, stepping up to the NFL will represent a new set of challenges. Working alongside a veteran like Ingram could provide him with some valuable experience and allow him to avoid the pressures of being 'the guy.'
There's also a financial component to consider. As we all know by now, the Chiefs are trying to keep themselves in contention while navigating a tight salary cap. According to Spotrac's data, 50 edge rushers carry a 2022 cap hit of $5 million or more. Keeping Ingram, who's a known quantity, around for less than that would be a shrewd piece of business.
That's all built around the assumption that Ingram will return to Arrowhead Stadium, though. As noted above, the UFA tender also has the Chiefs covered if the pass rusher decides to leave town.
While a compensatory draft pick shouldn't be celebrated like a Super Bowl title, it is the sort of little thing that can keep a franchise trending in the right direction. Under normal circumstances, the Chiefs would receive absolutely no benefit from Ingram leaving town. At a base level, though, you can argue that receiving something for a departing free agent, no matter how insignificant, is better than nothing.
The move also takes on a bit more significance when you consider the Chiefs' recent history. Veach has, by and large, done a good job of building up the organization's metaphorical cupboard through the draft. A comp pick probably won't turn into a superstar, but it's still another potential option to play with.
As I've mentioned elsewhere in this post, hitting Melvin Ingram with a UFA tender isn't an earth-shattering move. When push comes to shove, it's likely that neither the pass rusher nor the extra draft pick will determine Kansas City's 2022-23 fortunes. With all of that being said, though, the move does bode well for everyone in Chiefs Kingdom.
While winning a single championship is hard enough, building a consistent competitor is even tougher. It requires savvy decision-making, uncomfortable choices, and a bit of luck along the way. You can't litigate for luck, but, based on some recent moves, it seems like the Chiefs' brass is making the right moves to have sustained success.