NFL: How the Kansas City Chiefs Rebuilt Their Defense During the Offseason
The Kansas City Chiefs overhauled their defense during the 2019 offseason, and it's a unit which could be scary for their opponents going forward. While their offense made waves during Patrick Mahomes' dominant MVP season, but with a rebuilt defense, the Chiefs are hoping to take strides from last season and become one of the league's next premiere teams.

After finishing near the bottom of the league in several key defensive stats, the team got rid of Dee Ford, Justin Houston, and Eric Berry, and it is looking for a makeover. After several key additions, the Chiefs are doing everything they can to ensure that the 2018 season was coming out party, not a one-and-done brush with dominance. They get closer to that goal with every new addition, and each player provides the team with something special.

Frank Clark, defensive end
Although the Chiefs sacrificed a bevy of picks from both this year's and next year's draft and had to pay Clark a huge amount of money in order to secure him, their gamble should pay off. He was sixth in the league in sacks last year, his first as a full-time starter, for the Seattle Seahawks, and he should only get better with time.
Whether the Chiefs are looking to stifle Tom Brady and the Patriots, or ensure victory against the teams they're supposed to beat, having an expert defender like Clark will prove valuable for their future prospects.

Tyrann Mathieu, safety
Tyrann Mathieu's evolution from struggling young safety to NFL All-Pro has been well-documented. Even though he is a couple of years removed from his dominant 2015 season, his lone season in Houston in 2018 showed that he can still make a huge difference on the football field. He also offers veteran leadership despite being only 26 years old.
With an up-and-coming young team like the Chiefs, the addition of someone with this much value on and off the field can only be a positive as they try to establish themselves as the next top team in football.

Alex Okafor, defensive end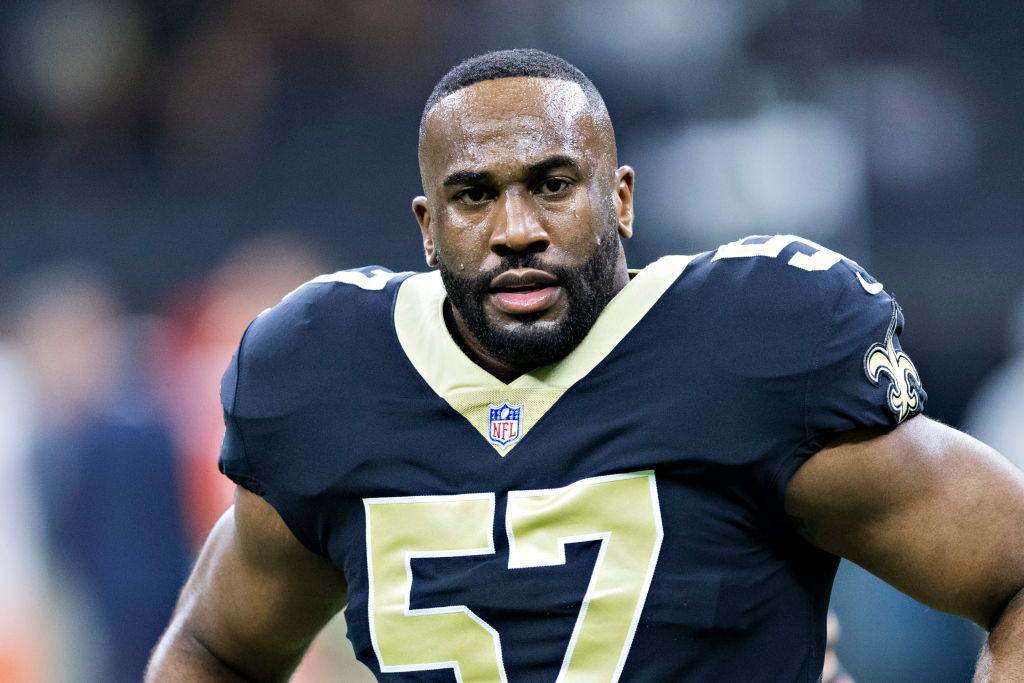 Tough is one way to describe Alex Okafor. After having his first season with New Orleans cut short with a torn Achilles, he played in all 16 games last season and amassed 36 tackles and nine quarterback hits. While the recurrence of the injury could be a potential setback, Okafor has shown what it takes to be a star in the making.

With another offseason to strengthen his leg and a solid defensive unit around him, look for Okafor to have a breakout year.

Bashaud Breeland, cornerback
Despite missing half the season in Green Bay last year, Bashaud Breeland still put up excellent numbers in the games he did play. He tallied 20 tackles, four passes defended, and a pair of interceptions in seven games played.

Breeland is the classic NFL story of a man who was overlooked by teams when he was drafted in the 4th round of the 2014 draft, and he has spent his entire career trying to prove those teams who overlooked him wrong.
Although he is still growing as a player, the Chiefs could be the team who helps Breeland become a star, and he could be the cornerback who helps them elevate.

Damien Wilson, linebacker
After four seasons in Dallas where he came off the bench more than started, Wilson hopes to have a breakout season with the Chiefs. Despite not starting, Wilson is a consistent threat to offenses. He recorded 37 tackles last season in limited action. Perhaps Kansas City will have what he needs to reach the next level.

Emmanuel Ogbah, defensive end

During his three years as a defensive end for the Cleveland Browns, Ogbah has shown the ability to have sticky hands, a knack for tackling, and the ability to knock the ball loose from opponents. He may not be at the face of the Chiefs' new defense, but with a versatile skill set at his disposal, opponents will fear Ogbah when they see him coming toward them.