Kareem Abdul-Jabbar Utterly Demolishes Andrew Wiggins, Bradley Beal Over Anti-Vax Stance in Epic Rant
NBA legend Kareem Abdul-Jabbar isn't letting up in his assault on the NBA's unvaccinated players. The league's all-time scoring leader has called for the removal of unvaccinated players from team rosters. That's a move the NBA can't make for legal reasons in much the same way mandated vaccination is off the table. But Abdul-Jabbar continues to bang the drum against players he believes are voluntarily choosing not to listen to medical experts.
Beyond the potential damage to win-loss records, Abdul-Jabbar sees a broader problem with the vaccine-hesitant. Since most of the NBA is Black, the reluctance of stars to take the vaccine promotes the same hesitance among their mostly Black fans. The six-time NBA MVP says that perpetuates terrible decisions, as well as an unwelcome stereotype among athletes.
The NBA's hands are somewhat tied
Kareem Abdul-Jabbar is emphatic in calling for the banishment of unvaccinated players from team activities, including games. But the NBA can't mandate vaccination without the players' union agreeing. The National Basketball Players Association won't budge on the issue.
Recently, the league sent a memo to teams detailing health and safety protocols for this season. Since it can't make players take the vaccine, the NBA appears to want to their lives uncomfortable if they don't. Per Tim Bontemps of ESPN, daily testing will only apply to the unvaccinated.
Those not inoculated essentially will have the same restrictions in effect as were in place last season. That means restrictions on movements and activities and social distancing requirements that include isolated locker room assignments. Neither is there indoor dining in the same room with other players or team personnel subject to mandatory vaccination policies.
Perhaps the most impactful decision by the league was announcing players not in compliance with local vaccine mandates (currently, the cities of New York and San Francisco have them) won't be paid for games missed due to vaccination status.
For a sport that relies on cohesion, the NBA is trying to drive wedges between vaccinated and unvaccinated players.
Kareem Abdul-Jabbar goes off on 'dumb jock syndrome'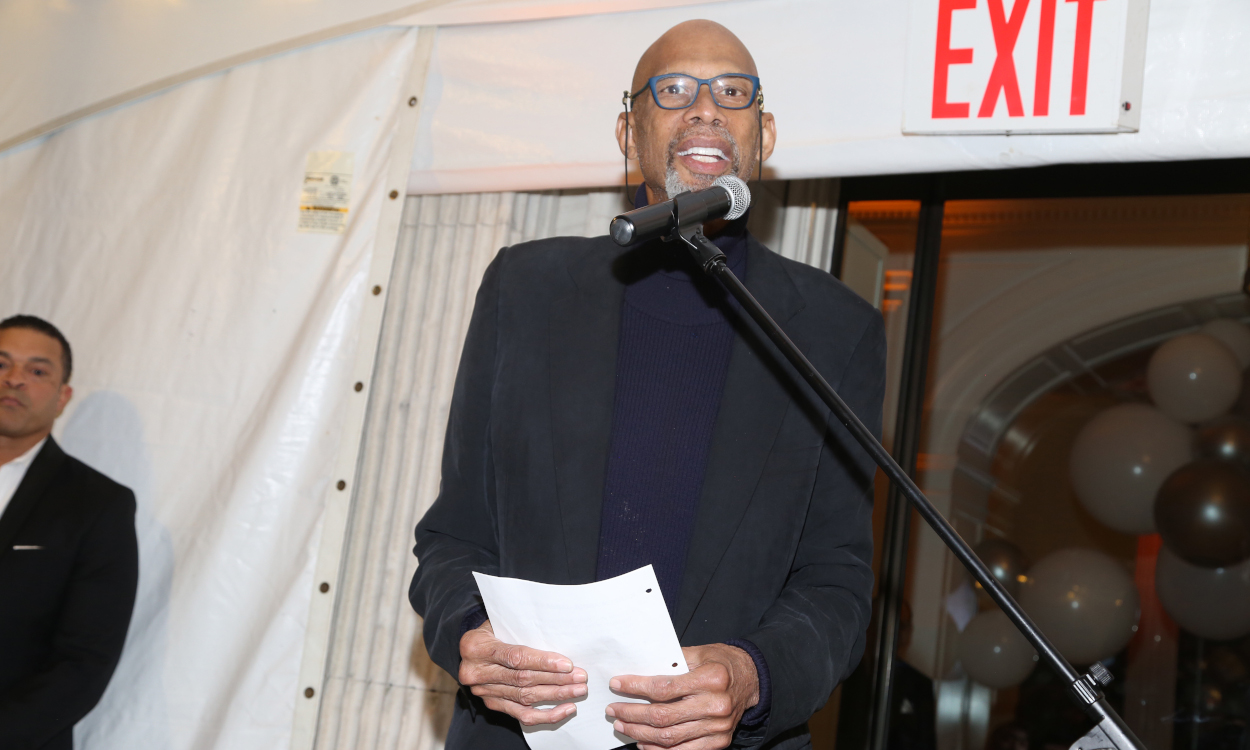 At age 74, Kareem Abdul-Jabbar grew up in an era where peoples' perception of athletes was one-dimensional. The stereotype persists, as evidenced by fictional portrayals of athletes as entitled brats who only want to party.
Abdul-Jabbar has issues with Washington Wizards All-Star Bradley Beal and Golden State Warriors wing Andrew Wiggins. Both have been outspoken in their vaccine resistance. At Wizards media day activities, Beal put himself squarely in Kareem's crosshairs.
"I would like an explanation … people with vaccines, why are they still getting COVID?" Beal asked. "Like, it's funny that, 'Oh, it reduces your chances of going to the hospital.' It doesn't eliminate anybody from getting COVID, right?"
Beal made himself the gazelle to Abdul-Jabbar's lion with those comments. The legendary big man termed them "voluntarily uniformed." On his Substack, Abdul-Jabbar fired away at Beal:
"Next time you have a serious infection, don't take the anti-biotics the doctor prescribes because they don't work 100 percent of the time. And when you're playing basketball, don't shoot the ball unless you score 100 percent of the time. Also, that question has been answered a thousand times by experts."
The Hall of Famer also went after Wiggins' stance about beliefs.
Wiggins' argument skewered by Kareem Abdul-Jabbar
Wiggins has been maintaining "what's right to one person isn't right to the other." Kareem Abdul-Jabbar essentially wrote that off as so much bunk.
"Trying to make this a matter of principle would be fine if there was a rational principle involved," Abdul-Jabbar wrote. "It's not being forced to be vaccinated since no one is forcing you. If you are so righteously committed to the principle, then don't play professional basketball. Stand firm on that principle. Unless money trumps principle."
Kareem also pointed out another logical fallacy of Wiggins' "one person" position:
"The whole 'what's right to one person isn't right to the other' idea sounds great, unless you realize society only exists because we consider the greater good to be more important than individual choices. Try driving on the left side of the road, don't pay taxes, don't get your children a polio vaccine.
"The problem with that vague philosophy is that the rest of us pay for those sloppy thinkers because they are the ones clogging our hospitals, crushing our economy, and keeping us from our loved ones."
As the world charges toward the two-year mark of the pandemic, the entrenchment against vaccinations isn't waning. The NBA's health and safety protocols seem designed to pit teammates against each other at some point.
Short of showing them the door, as Kareem Abdul-Jabbar suggests, peer pressure is about the only option the NBA has.
Like Sportscasting on Facebook. Follow us on Twitter @sportscasting19.
RELATED: Kareem Abdul-Jabbar Was Anti-Milestone and Relieved When He Passed Wilt Chamberlain on the All-Time Scoring List