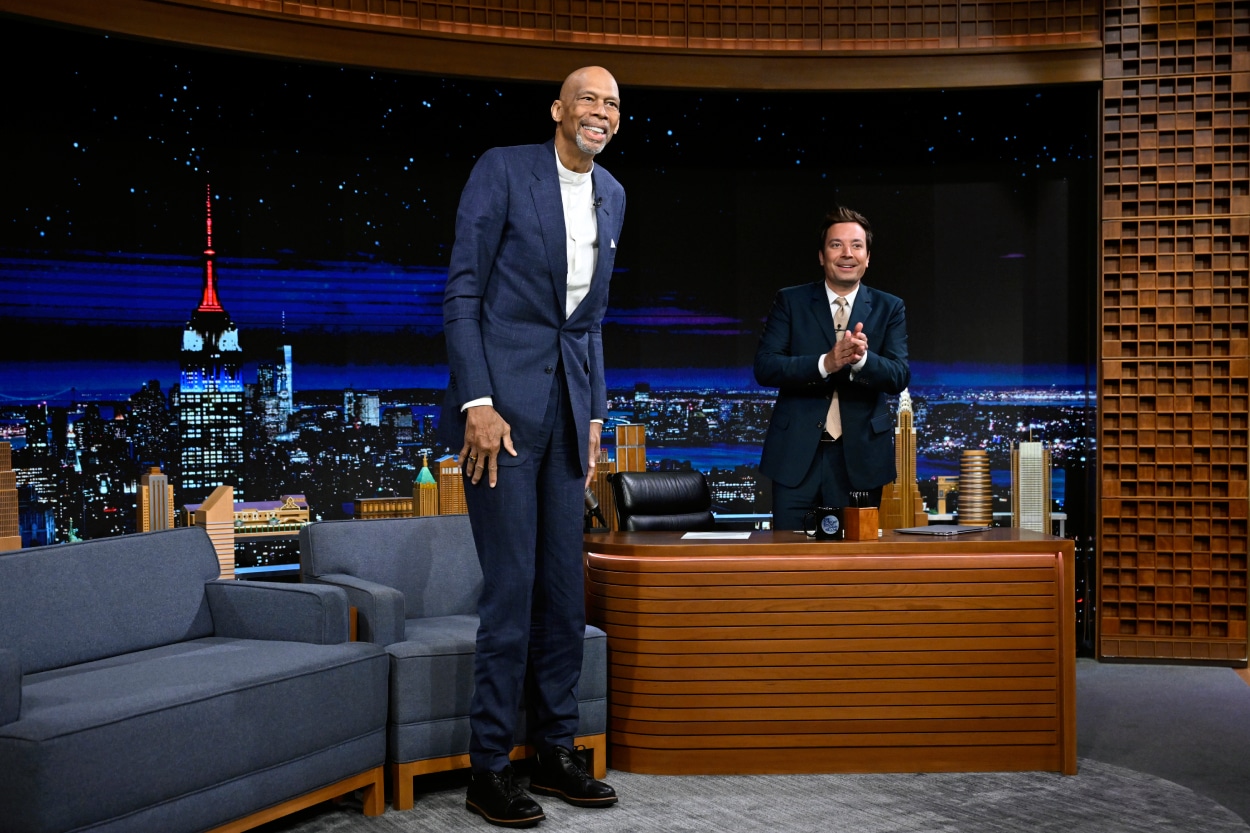 Kareem Abdul-Jabbar Has Fun Reminiscing About His One and Only Three-Pointer
Kareem Abdul-Jabbar may see his scoring record broken during the 2022-23 NBA season.
Kareem Abdul-Jabbar made a living with his famous skyhook. The Naismith Memorial Basketball Hall of Famer racked up his all-time NBA-leading points total inside the paint when true centers played a significant role in the game. Such is not the case in today's game.
Abdul-Jabbar spoke about today's game that's dominated by three-point shooting when he was a recent guest on The Tonight Show. He spoke about the one and only long-range shot he attempted in his illustrious career.
Kareem Abdul-Jabbar remains the NBA's all-time leader in points — for now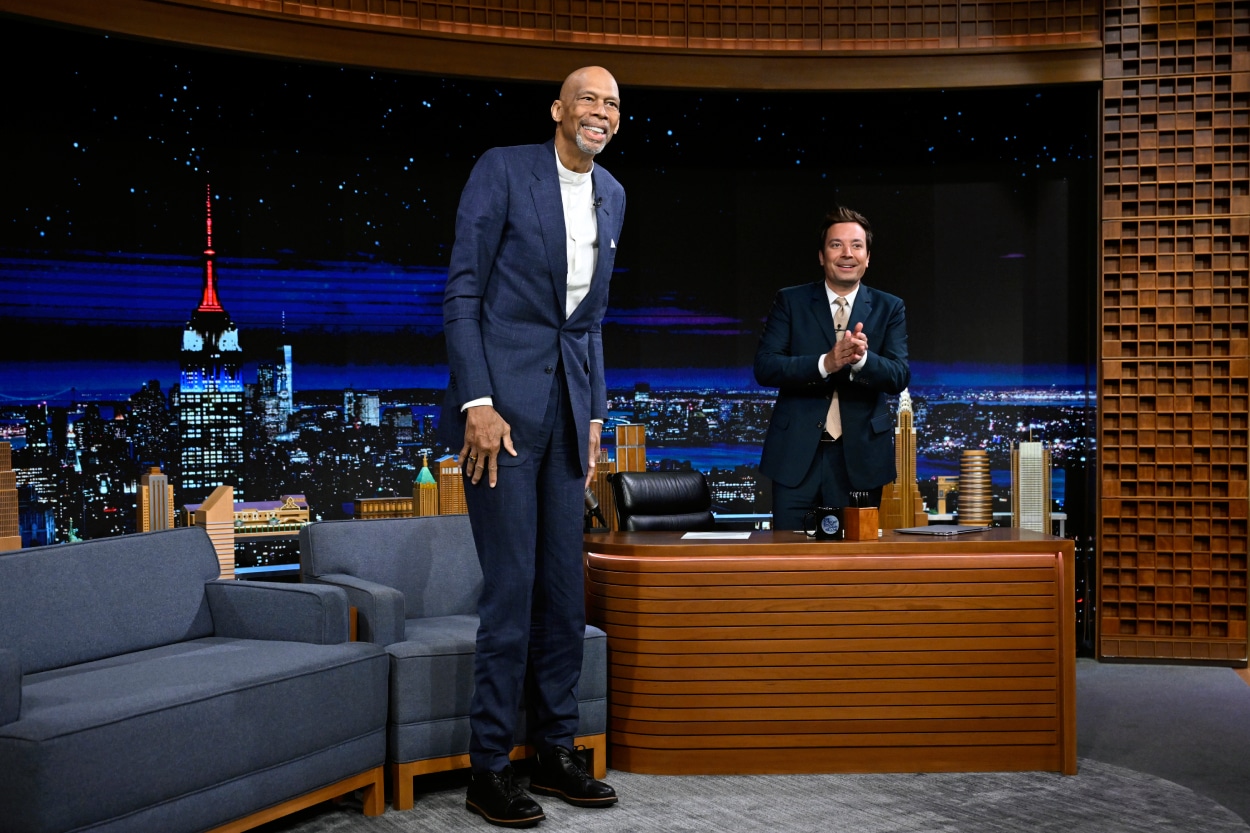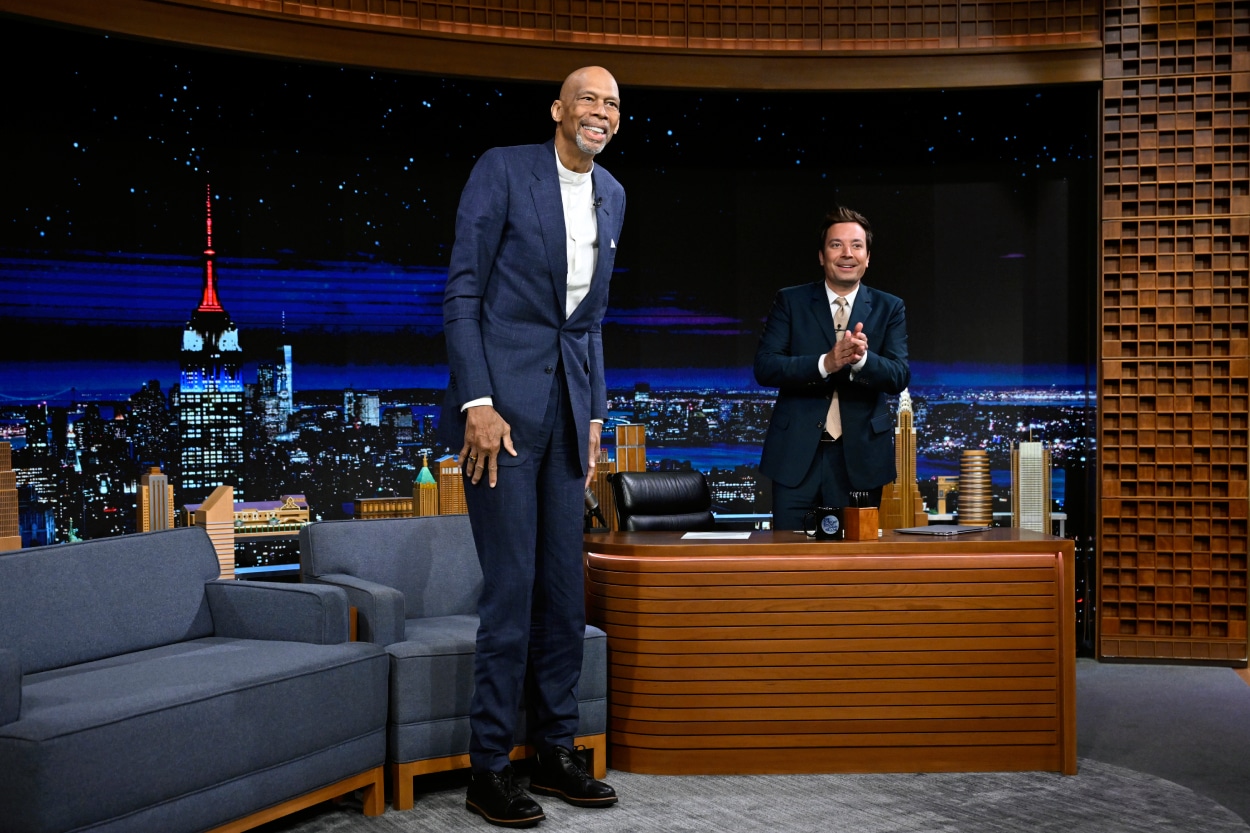 Abdul-Jabbar did it all in his 20 years in the NBA. He won six championships, was a two-time scoring leader, and was a six-time MVP. He hasn't suited up in a game for 33 years and still holds the record for most career points with 38.387.
The record has been his for a while, but he knows he ready to hand over the torch. LeBron James is closing in quickly. James enters the 2022-23 season 1,325 points behind Abdul-Jabbar. James needs to average 16.1 points over 82 games next year to take over as the all-time scoring champ.
That's OK with Abdul-Jabbar.
"I'm excited to see it happen," he said during a September interview with Substack writer Marc Stein. "I don't see records as personal accomplishments but more as human achievements. If one person can do something that's never been done, that means we all have a shot at doing it. It's a source of hope and inspiration."
Abdul-Jabbar had some fun talking about the lone three-pointer of his career
Today's NBA game just isn't the same as Abdul-Jabbar's playing days. These days, players get their points in bunches with the help of the three-point line. The three-point shot wasn't even around during the first 10 years of his career. Despite that, nobody has more points than Abdul-Jabbar.
Host Jimmy Fallon spoke about the recent NBA Finals matchup between the Golden State Warriors and the Boston Celtics. He asked Abdul-Jabbar if there was anyone on his team who could shoot the three-pointer like Golden State's Stephen Curry.
"Not like that," he said. "They were good three-point shooters — we thought at that time. You might get 10 three-point shots in the game. Now, there's 10, 20 three-point shots in a quarter. It seems like it's a three-point shooting contest.
"I am still the all-time leading scorer in the NBA, and I only made one three-point shot. The coach said you shoot the ball from in here. If you come out here and shoot, you can come sit with me."
Fallon reminded the Lakers legend he only attempted one shot in his career. Abdul-Jabbar remembered it vividly.
"Just one — 1986," he said. "It was an accident. I ran out to the corner to get a rebound. I was out there all alone and they didn't want to come guard me, and I turned around and made the three-pointer.
"In 2099, I'm going to be catching Steph Curry."
Like Sportscasting on Facebook. Follow us on Twitter @sportscasting19 and subscribe to our YouTube channel.