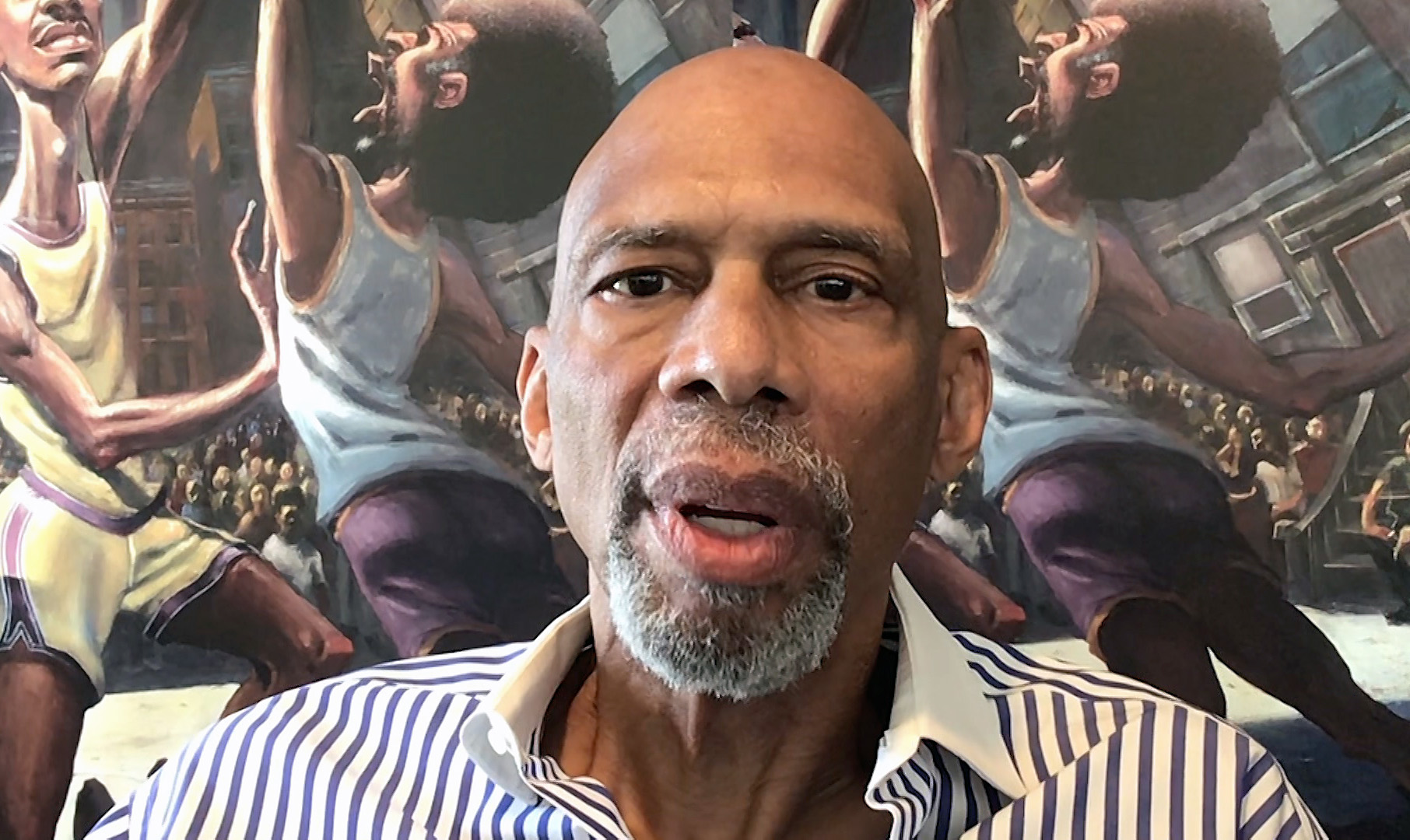 Kareem Abdul-Jabbar Lashes out Against the NFL and Has 1 Question for Brian Flores: 'What Took so Long?'
Los Angeles Lakers legend Kareem Abdul-Jabbar didn't hold back on his thoughts about the NFL.
Former Miami Dolphins head coach Brian Flores knows he's putting his NFL coaching career on the line. It doesn't matter to him. Flores, fired by the Dolphins after winning eight of his last nine games, is suing the NFL and three teams over alleged racism and other accusations. Los Angeles Lakers legend Kareem Abdul-Jabbar wondered what took Flores so long to finally speak out.
Brian Flores alleges racism in the NFL hiring process and says the Dolphins wanted to lose on purpose
If what Flores alleges is true, winning eight of his last nine games may have cost him his job. Finding another one, according to Flores, has been hampered by racism.
Flores isn't fooling around. He's filed lawsuits against the league and three teams — the Dolphins, New York Giants, and Denver Broncos.
According to Marcel Louis-Jacques of ESPN, Flores alleges that Dolphins owner Stephen Ross offered him $100,000 for every loss in 2019. Flores says that as the team won games late in the season, Dolphins general manager Chris Grier told him Ross was "mad" because Miami's draft position was getting worse.
Flores also alleges the Giants interviewed him for their vacant head-coaching position solely to fulfill their obligation to meet the Rooney Rule. That rule states that teams must interview minority candidates for any openings. Flores allegedly said that interview with the Giants was "a sham."
Flores alleged that in an interview with the Broncos in 2019, John Elway and other Denver front-office members showed up an hour late to the interview and were hungover.
All three teams put out statements denying the accusations.
Kareem Abdul-Jabbar wonders why Brian Flores waited so long
Abdul-Jabbar, the NBA's all-time scoring leader, wasted no time in jumping on the topic of racism in the NFL. He wondered why Flores took so long to take action, and he wasn't just talking about suing the league.
"Brian Flores is suing the National Football League, and the only question I have is 'What took so long?' Abdul-Jabbar wrote in a Substack article Wednesday. "I'm not referring specifically to Flores' lawsuit, but to making public the racism inherent in the NFL like a vestigial limb."
Abdul-Jabbar didn't hold back. Yes, he said, there are more Black athletes than white athletes in the NFL, but that's not the point.
"Ah, you say, but don't Black players dominate with 57.5 percent being Black and only 24.9 percent being white?" he wrote. "That's like saying a fast-food chain isn't racist because 57.5 percent of their fry cooks are Black. The issue isn't how many Black fry cooks or baristas or halfbacks you have, it's how many Blacks have the opportunity to rise into upper management.
"In the case of the NFL, not many, which is odd when you consider that the majority of players are Black and therefore offer a bigger pool of trained professionals from which to choose. As with most businesses, it makes sense to promote from within because employees have the experience and knowledge to manage."
Abdul-Jabbar has little faith in the Rooney Rule
The NFL introduced its Rooney Rule in 2003 and then updated it six years later to include teams having to interview minorities for front-office positions. Abdul-Jabbar says teams may follow the rule just to check a box.
"Many white people think this kind of affirmative action program guarantees Blacks more jobs," he wrote. "But as every Black person knows, interviews are often PR gestures that adhere to the letter of the law, not the spirit.
"Even though the Rooney Rule can be used as a ruse of inclusivity, it still forces the bosses to at least get used to interacting with the fry cooks and baristas, maybe becoming more comfortable with them, and maybe even seeing potential they'd routinely ignored before.
"… But that in itself isn't enough. Qualified Black coaches need their shot now, not in some golden age future where they can be judged on the content of their football coaching skills and not the color of their skin."
The Lakers legend knows it can be done. He referred to college basketball and the NBA as showing recent increases in the number of Black head coaches. He said the NFL sees no reason to change and will only make a change if it's pressured.
"Since the NFL sees no moral or patriotic reason to change, they need external pressure to change — pressure from fans, from players, from sponsors, from all Americans who don't think business as usual is good for America," he wrote.