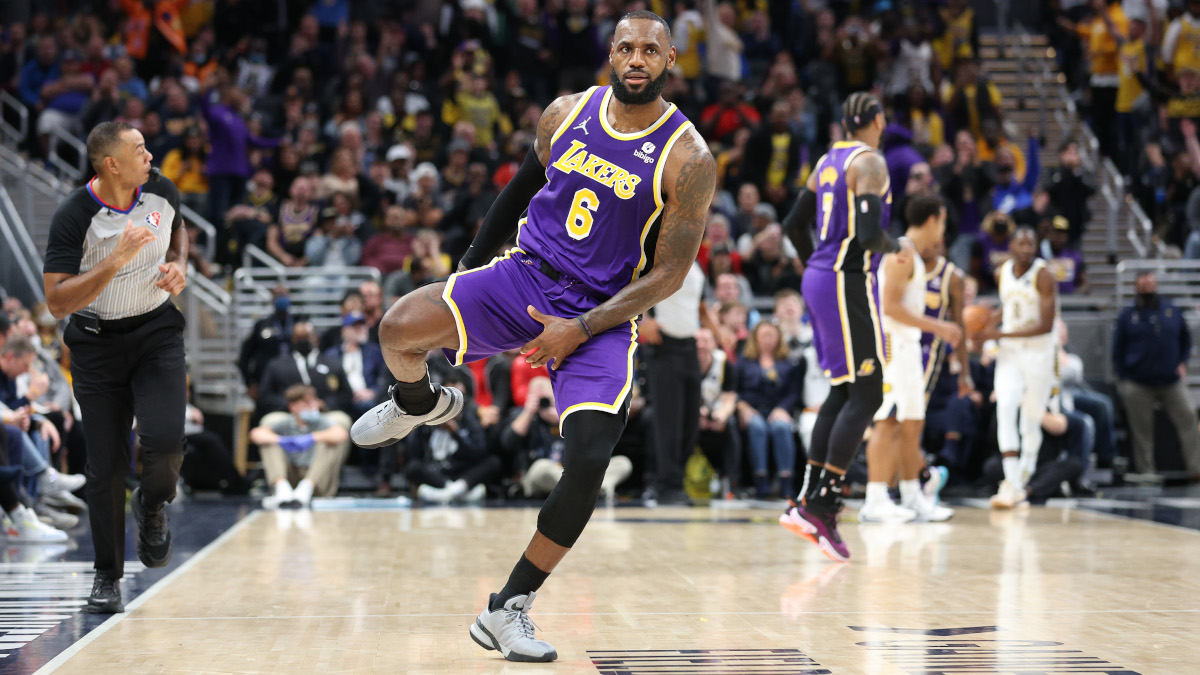 Kareem Abdul-Jabbar Roasts LeBron James for His On-Court Celebration Fine: 'GOATs Don't Dance'
Kareem Abdul-Jabbar took a shot at LeBron James' recent fine for a celebration dance, making a valid point about dancing goats.
It's been a rough few weeks for Los Angeles Lakers superstar LeBron James, who could use good luck between a stubborn abdominal injury, the first suspension of his career, and his entry into health and safety protocols. The NBA added a $15,000 fine for a celebration dance during an overtime win over the Indiana Pacers to James' eventful November. Moreover, a Lakers legend piled on LeBron a bit for the fine. Kareem Abdul-Jabbar was unimpressed.
Abdul-Jabbar never marked "suspension" on his NBA bingo card. He was fined a then-record $5,000 for punching Milwaukee Bucks center Kent Benson in 1977. But commissioner Larry O'Brien didn't suspend the all-time leading scorer. The broken hand Abdul-Jabbar came away with cost him 20 games. As for James, kicking it old school proved costly.
LeBron James dusted off the old Sam Cassell celebration
After nailing a 3-pointer over Indiana center Myles Turner, LeBron James broke out an old celebration move by pretending to carry his oversized genitalia. It was a celebration former All-Star guard Sam Cassell turned into a trademark gesture.
But in 2010, the NBA cracked down on players making such a gesture on the court. At the time, Denver Nuggets guard Chauncey Billups — now head coach of the Portland Trail Blazers — wondered what all the fuss was. He told the Denver Post the penalties didn't make sense within the game's flow.
"[Emotions are] impossible to keep in check," Billups said. "It's an emotional game, and it's impossible not to show emotion playing basketball. Shoot, it's impossible to do playing golf. And that's no physical contact at all, no referees, nothing. It's tough."
James' fine was in the wake of what the NBA ruled an "obscene gesture." The league also warned LeBron about profanity. James responded to a question about his suspension that included a word associated with male bovine excrement.
By profanity standards, that one's tame. However, we won't call the warning B.S. NBA fines are prohibitively costly when one is not making $41.2 million a year.
Kareem Abdul-Jabbar fired a jab at LeBron James over the fine
As part of his Substack channel, Kareem Abdul-Jabbar introduced a weekly video in which he talks basketball. In the segment's debut, Abdul-Jabbar chided James for the celebration. The Hall of Famer wondered why James thought it was necessary to take things that far:
"For me, winning is enough. Why do you need to do a stupid, childish dance and disrespect the other team on the court? It doesn't make sense. GOATs don't dance."

Kareem Abdul-Jabbar
While some of Abdul-Jabbar's narrative comes off as "old man yells at kids in his yard," the closing shot was both well executed and funny. James is often the subject of debates over which player is the greatest of all time. And Kareem is right; goats do not, in fact, dance.
But there's nothing wrong with some celebration. Players are human beings, not robots. The emotion of the game is part of the theater. It's what adds context to the amazing feats of athleticism and skill we see on the court.
Abdul-Jabbar half of his career during an era in which fans questioned whether NBA players cared at all. Some player celebrations come off as performance art. But genuine displays of emotions after outstanding plays add a slice of humanity to the competition. Being reminded that these are real people playing for real stakes is never wrong.
Kareem Abdul-Jabbar talks Enes Kanter Freedom and Lee Elder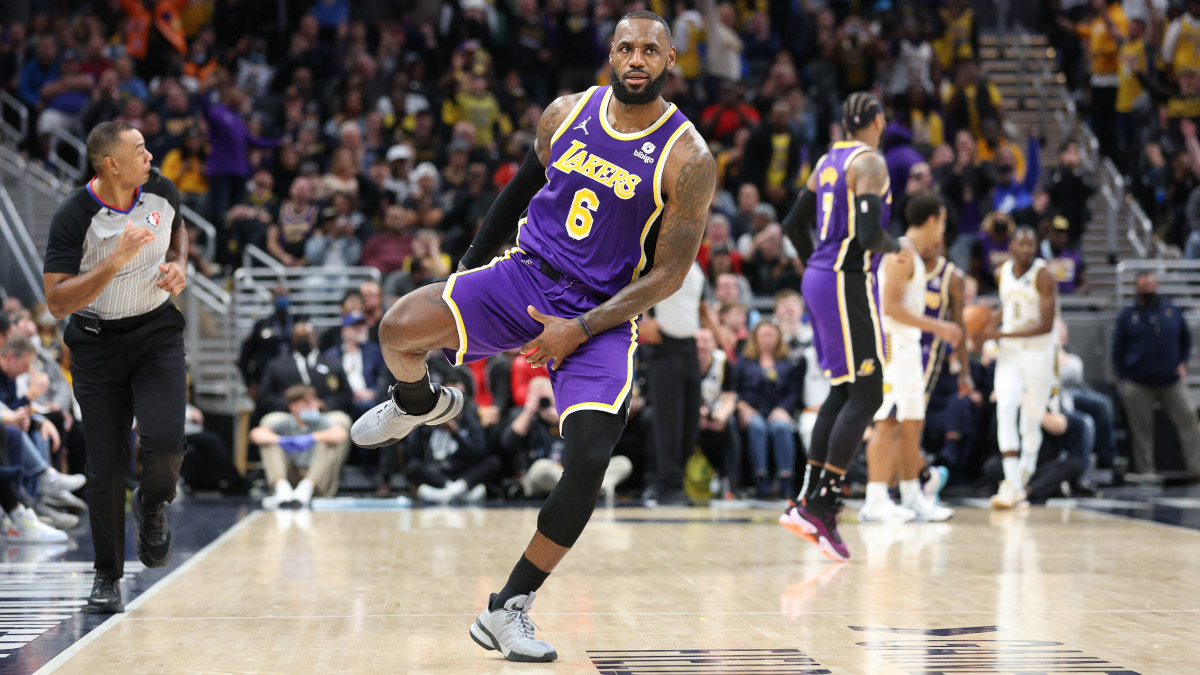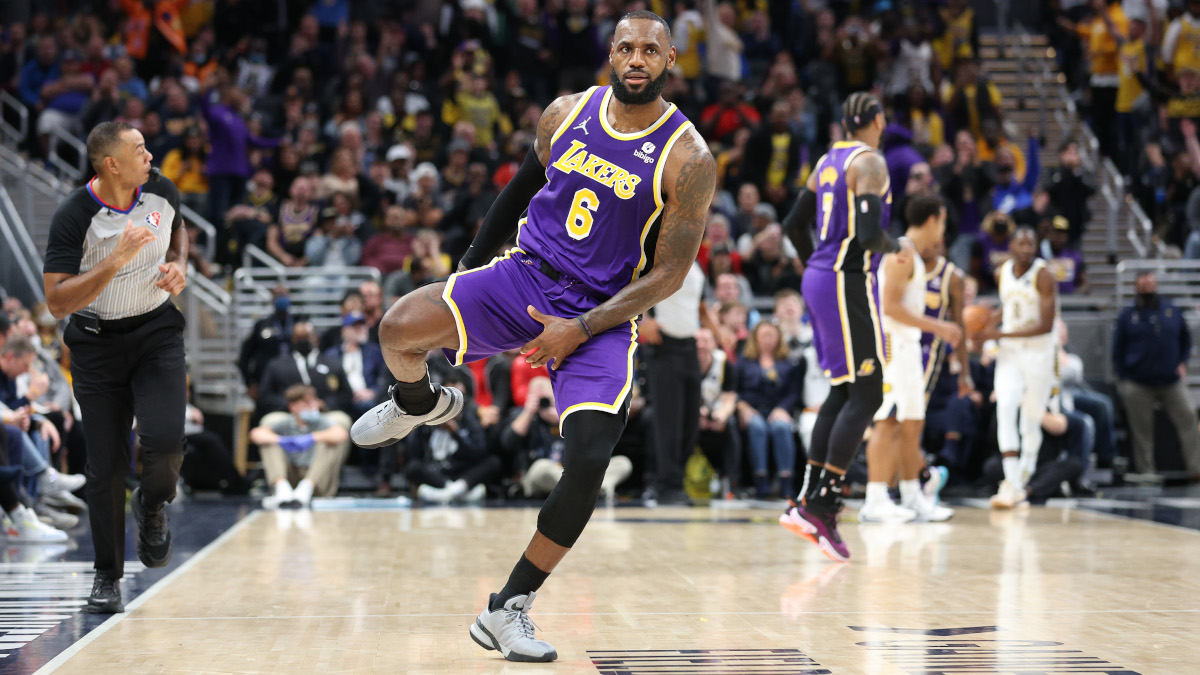 Kareem Abdul-Jabbar complimented Boston Celtics center Enes Kanter Freedom for his passion for exposing China's human rights record to open his video segment. Freedom's vocal criticism of Chinese policy on Tibet and Hong Kong and his strong rebukes for China's alleged treatment of its Uyghur population led to the Chinese government removing the Celtics' games from state TV broadcast offerings.
Some have criticized Freedom as an opportunist. They cite his appearances on television in general and on the controversial Fox News Channel in particular. Similarly, Freedom's criticism of LeBron James and Michael Jordan's connections to Nike — and the brand's partnerships in China — have not been well-received in some circles.
In fairness, Fox News's use of "star" on its chyron to describe Freedom was overly generous.
Lee Elder, on whom Abdul-Jabbar also focused during his video segment, died on Nov. 28 at the age of 87. He was a pioneer among Black golfers, becoming the first to compete in the prestigious Masters when he qualified in 1979. He finished in a tie for 17th place. But his mere presence at Augusta National was an enormous victory for a generation of Black Americans.
Abdul-Jabbar, a longtime Black activist, gave Elder his due. Without Elder, the road to stardom for Tiger Woods may not have been so readily accessible.
As for Kareem Abdul-Jabbar's subtle shot at LeBron James invoking the never-ending GOAT debate? Well played, sir. Very well played.
Like Sportscasting on Facebook. Follow us on Twitter @sportscasting19.