Kareem Abdul-Jabbar's Former Financial Advisor Stole $9 Million From Him
Few NBA players even come close to achieving what Kareem Abdul-Jabbar did in his 20-year career. Among many accomplishments, the 7-foot-2 legend earned league MVP six times — including back-to-back years on two separate occasions — and still holds a number of NBA records. Unsurprisingly, Abdul-Jabbar's former teammates and opponents often mention him when asked to name the best players of all time.
In spite of having a legendary career and being extremely well-liked by his peers, Abdul-Jabbar struggled with financial issues throughout the '80s. Like so many other young athletes, he simply wasn't money-wise, and he was taken advantage of.
The Captain's iconic career
Abdul-Jabbar has had a noteworthy basketball career since his high school days. He led his New York City high school team to 71 straight wins before playing at UCLA. There, he helped the Bruins win three consecutive NCAA basketball titles from 1967-69. Abdul-Jabbar was also named the MVP of the NCAA Tournament in all three of those championships.
Abdul-Jabbar faced high expectations when the Milwaukee Bucks selected him as the No. 1 pick in the 1969 NBA draft. The 1970 Rookie of the Year far exceeded them, even in his final seasons. Some of the honors and records the 19-time NBA All-Star has, according to Basketball-Reference, include winning six championships, and holding the records for most minutes played, most field goals made, and most points scored.
Abdul-Jabbar became particularly famous for his "skyhook" shot. The NBA banned dunking in 1967, claiming it was dangerous. Many still believe the league created the ban in anticipation of Abdul-Jabbar entering the league. He was notorious for dunking right over his competition in college. In response, he perfected the skyhook, a shot where the ball is released at the very top of the arc. Considering Abdul-Jabbar's height, it's not difficult to understand why opponents had trouble defending the shot.
Questionable "business" practices
In 1980, according to Sports Illustrated, Kareem Abdul-Jabbar's original business manager died of cancer. Kareem was earning $1 million a season as a LA Laker, an exceptionally high salary at that time. He didn't know much about money. So when he met Tom Collins, an up-and-coming sports agent who also managed Lucius Allen and Ralph Sampson, Abdul-Jabbar was eager for his help.
The relationship started off well, or so it seemed. After a couple of years, Collins became increasingly quiet, sometimes going a month or more without communicating.
When Kareem ordered an independent audit of his finances, he wasn't braced for what he discovered. He was liable for $9 million in debts, money that Collins had used to invest in a real estate development deal that went bad in 1984.
Consequences of the deal gone bad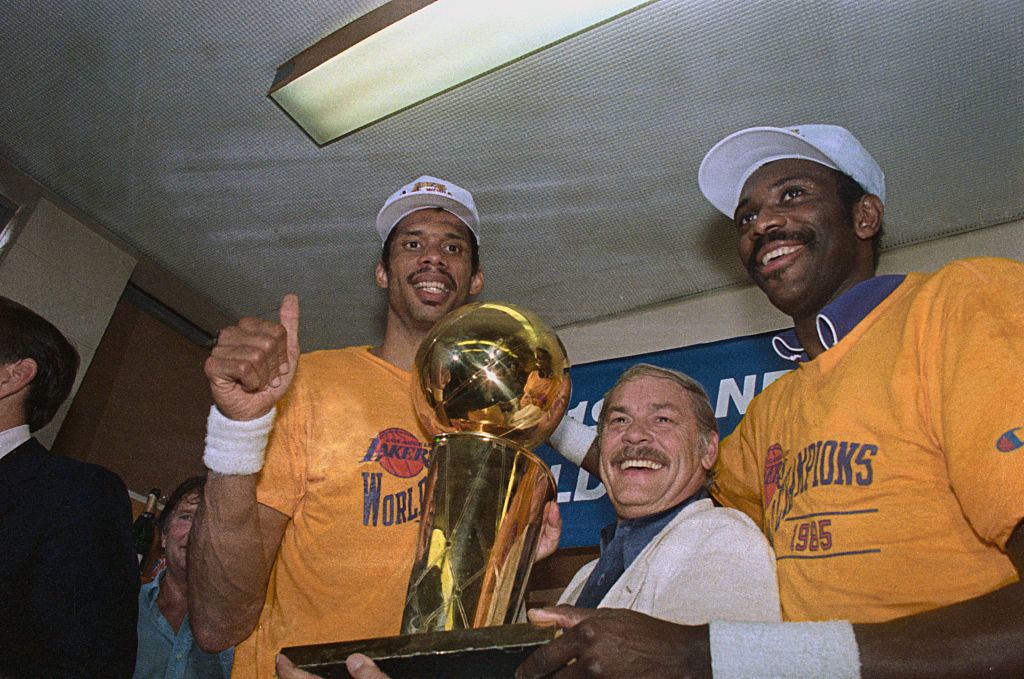 The NBA star swiftly fired and sued Collins. Abdul-Jabbar discovered that he didn't even have any formal financial training. To be fair, even if he had, this may have happened. Take a look at Bernie Madoff, the infamous former investment adviser to the rich and famous. Madoff had a squeaky-clean record prior to defrauding investors out of billions of dollars.
It's unfortunately all too common for predatory managers to take advantage of athletes, according to Bleacher Report. A financial adviser scammed NFL quarterback A.J. Feeley and his wife, pro soccer player Heather Mitts.
John Elway's hedge fund manager fraudulently led him into investing in what ended up being a Ponzi scheme. And Don King famously stole millions from Mike Tyson. In the case of NBA players, these young men often sign seven-figure contracts before they've even bought their first homes. Naivete plays a huge factor.