Karl-Anthony Towns' 60-Point Masterpiece Was Actually a Touching Tribute to His Late Mother
Few NBA players have endured what Minnesota Timberwolves star Karl-Anthony Towns has in the past few years.
Towns already found himself as the lone star on a T-wolves team that missed the playoffs in 2019 and wound up winning just 19 games during the 2019-20 season. But the pain of losing paled in comparison to the personal losses the All-Star center suffered because of COVID-19.
Big KAT lost six family members to the virus. He was especially vulnerable and emotional following the death of his mother, Jacqueline Cruz, in April 2020. Towns would later say that the 2020 calendar year forever changed him, and understandably so.
Despite all the tragedies, the 26-year-old has carried himself with phenomenal grace. On Monday, he had the performance of the 2021-22 NBA season, one that served as a tribute to his late mother.
Karl-Anthony Towns scored an NBA season-high 60 points on Monday
The rodeo may not have been in town for Monday's tilt between the Timberwolves and San Antonio Spurs, but Towns made sure to put on a show fans would always remember.
The Timberwolves center flashed the full extent of his skills during Minnesota's 149-139 win over the Spurs. He scored an NBA season-high 60 points, also grabbing 17 rebounds and dishing out three assists.
Towns scored at all three levels, and he did so effectively. The New Jersey native shot 19-of-31 from the field and got to the free-throw line at will, knocking down 15-of-16 attempts from the charity stripe.
Although Towns poured in 24 first-half points, he took it to another level in the third quarter. The Three-Point Contest champion scored 32 points in the period and seemed intent on backing his claim as the best shooting big man ever, going 5-of-6 from beyond the arc.
Towns seemed to have the assistance of a higher power. He had an extra burst off the dribble and stepped right into contested three-pointers, also drilling a pair of spectacular step-back J's toward the end of the contest.
As it turned out, Towns very well may have been aided by a watchful protector.
The performance came on the two-year anniversary of Jacqueline Cruz's admission to the hospital
Although Karl-Anthony Towns had the performance of his career on Monday, he'll always associate March 14 with his Mom.
Towns took to Twitter on Tuesday morning to add context to the performance. He revealed that March 14 marked the two-year anniversary of Jacqueline Cruz's admission to the JFK Medical Center in Edison, New Jersey, where she ultimately lost her battle with COVID-19.
The 2015 No. 1 overall pick reflected on his "guardian angel" and gave all the glory to his mother.
"I say this to say…no matter what life throws at you, you can come out of it stronger. Tough times don't last, tough people do. Miss you Momma. This game….my life…is for you."

— Karl-Anthony Towns to his Mom, Jacqueline Cruz, after scoring 60 points
What a remarkable tribute from a guy who has shown tremendous courage and resilience in the face of adversity.
If the sadness of 2020 has forever changed Towns, he appears to have found added strength. He carries forth his mother's legacy with pride off the floor, and he's certainly doing so on the floor.
Towns is having a spectacular season for a revitalized Timberwolves team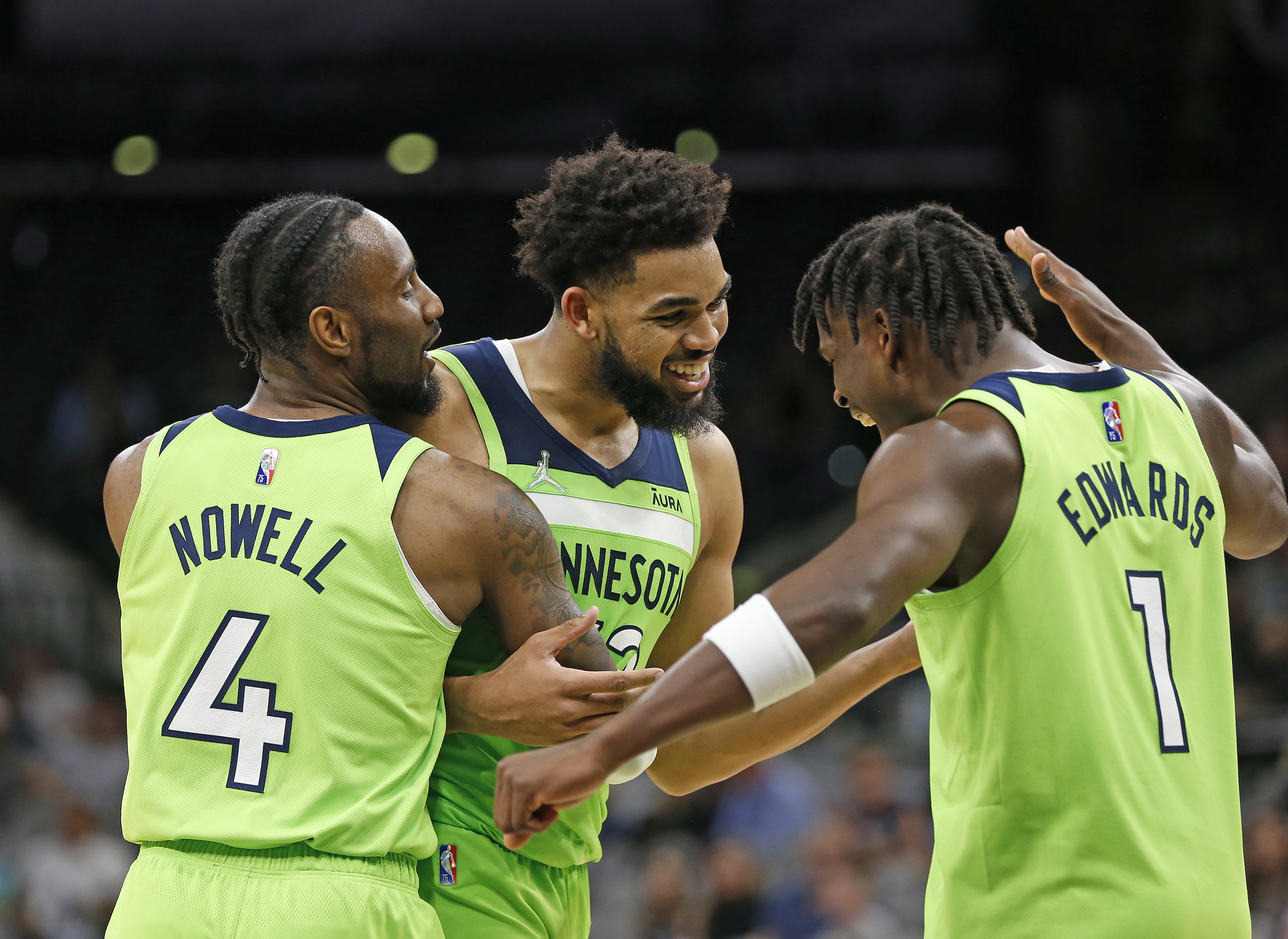 Just as he has been since coming to Minneapolis, Towns is at the epicenter center of everything Timberwolves.
Anthony Edwards has made significant gains in his sophomore campaign. D'Angelo Russell is having a quietly brilliant season and infuses Minnesota with much-needed playmaking. The T-wolves have also shot the lights out from beyond the arc as of late.
Still, KAT is unquestionably the driving force behind the organizational turnaround.
Towns is averaging 24.8 points, 9.9 rebounds, and 3.8 assists on 64.2% true shooting. The Timberwolves score 117.2 points per 100 possessions with him on the floor. Without him, that number plummets to 108.3 points per 100 possessions. He's also been a defensive playmaker as one of the few NBA players to average at least one steal and one block.
Special K explained after Monday's game that he would do whatever it took to win games moving forward. He could make the T-wolves an interesting dark horse should he continue to play at such an elite level.
Regardless, Towns plays with a heavy heart and has undoubtedly made his late mother proud. In the end, that's what matters most.
Stats courtesy of Basketball Reference.
RELATED: Kevin Garnett Cost Himself Multiple Rings Because of Strange Allegiance to Timberwolves