Karl-Anthony Towns Has a Strange Preseason Pump-Up Routine That Might Raise Red Flags With PETA
After a string of disappointing seasons, Karl-Anthony Towns and the Minnesota Timberwolves are hungry to make significant strides in the 2021-22 season. Actually, "hungry" might not be a proper use of diction. Judging by Towns' preseason pump-up routine, the word "rabid" might be more suitable.
Towns explained Tuesday that he watches videos of the king of the jungle duking it out in a practical deathmatch as a means of getting excited for the season. His routine would almost certainly turn heads at PETA.
Karl-Anthony Towns watches videos of gorillas fighting as a means of psyching himself up
Karl-Anthony Towns is apparently a big proponent of Charles Darwin's "survival of the fittest" theory.
The Timberwolves center said Tuesday he drew inspiration from Kobe Bryant in finding a method to pump himself up for the start of a new season. In this case, Towns has settled on watching two gorillas fight each other to the death.
Towns explained he is "addicted" to the routine and finding out "who is best in the laws of nature," per Dane Moore of the Blue Wire Podcast Network. He even displays an affinity for putting himself in one of the gorilla's shoes.
Now, nobody is explicitly suggesting that Towns is a proponent of animal cruelty. But this is a bizarre method of getting excited for a new season.
Kobe listening to the music from the Halloween films gave a window into his competitive drive. Towns' routine feels like something else entirely.
Interestingly, though, Towns is not the only Timberwolves player to embrace the "kill or be killed" mindset heading into the 2021-22 campaign.
D'Angelo Russell is another Timberwolves star emphasizing being the hunter instead of the hunted
Towns isn't the only Timberwolves star bringing a grim tonality to the start of the season. Guard D'Angelo Russell also had some choice words when asked about his mindset.
Jeez, these T-wolves are practically frothing at the mouth. That's probably a good thing, though.
Minnesota is a franchise in desperate need of direction. Marc Lore and Alex Rodriguez are preparing to seize ownership from Glen Taylor. The team fired former general manager Gersson Rosas, with subsequent reports suggesting Rosas fostered a toxic culture.
There hasn't been a whole lot of winning, either. The Timberwolves have won a combined 42 games in each of the past two seasons. Still, this is an organization in the midst of a rebuild.
Maybe the mentalities offered by Towns and Russell are precisely what the franchise needs to begin building sustainable success.
Can Towns and the Timberwolves make a leap this season?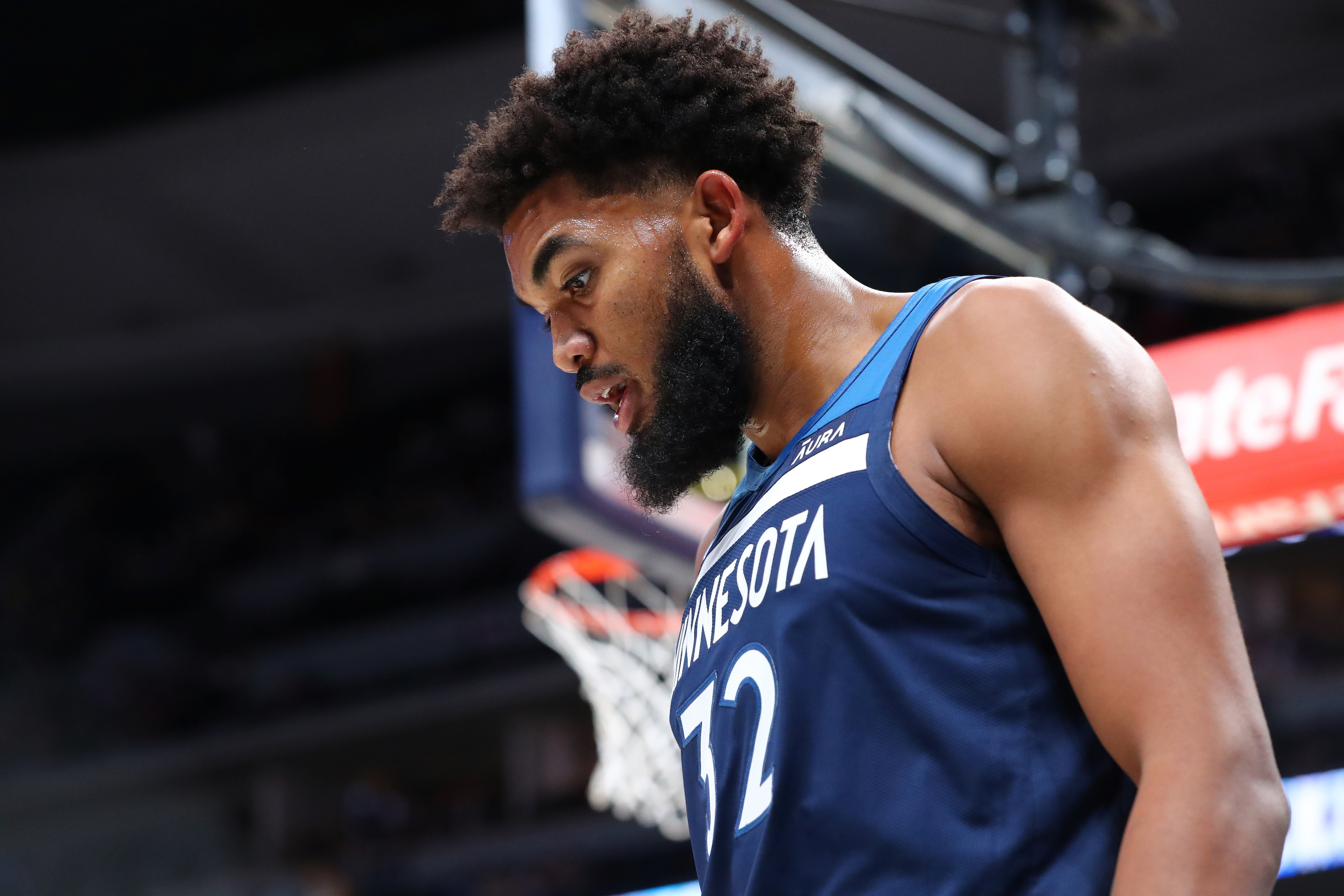 Stating one's hunger and confidence is one thing. Whether Karl-Anthony Towns, D'Angelo Russell, and the rest of the Minnesota Timberwolves can embody that desire and spirit on the floor is entirely different.
There is reason for optimism. Towns, when healthy, is one of the best centers in the NBA. He averaged 24.8 points, 10.6 rebounds, and 4.5 assists last season while shooting 38.7% from deep on 6.3 attempts per contest. For his part, Russell has generated quite a bit of buzz this offseason. Then there's 2020 No. 1 overall pick Anthony Edwards, who showed a greater sense of comfort down the stretch last season and averaged 20.1 points after the All-Star break.
The Timberwolves will likely hope the eagerness and steely determination of guys like Towns and Russell will translate to wins, even if Towns' unorthodox methods garner the attention of PETA.
Stats courtesy of Basketball Reference.
RELATED: Karl-Anthony Towns Stubbornly Wants to Finish What He Started, Despite Rumors of Dissatisfaction