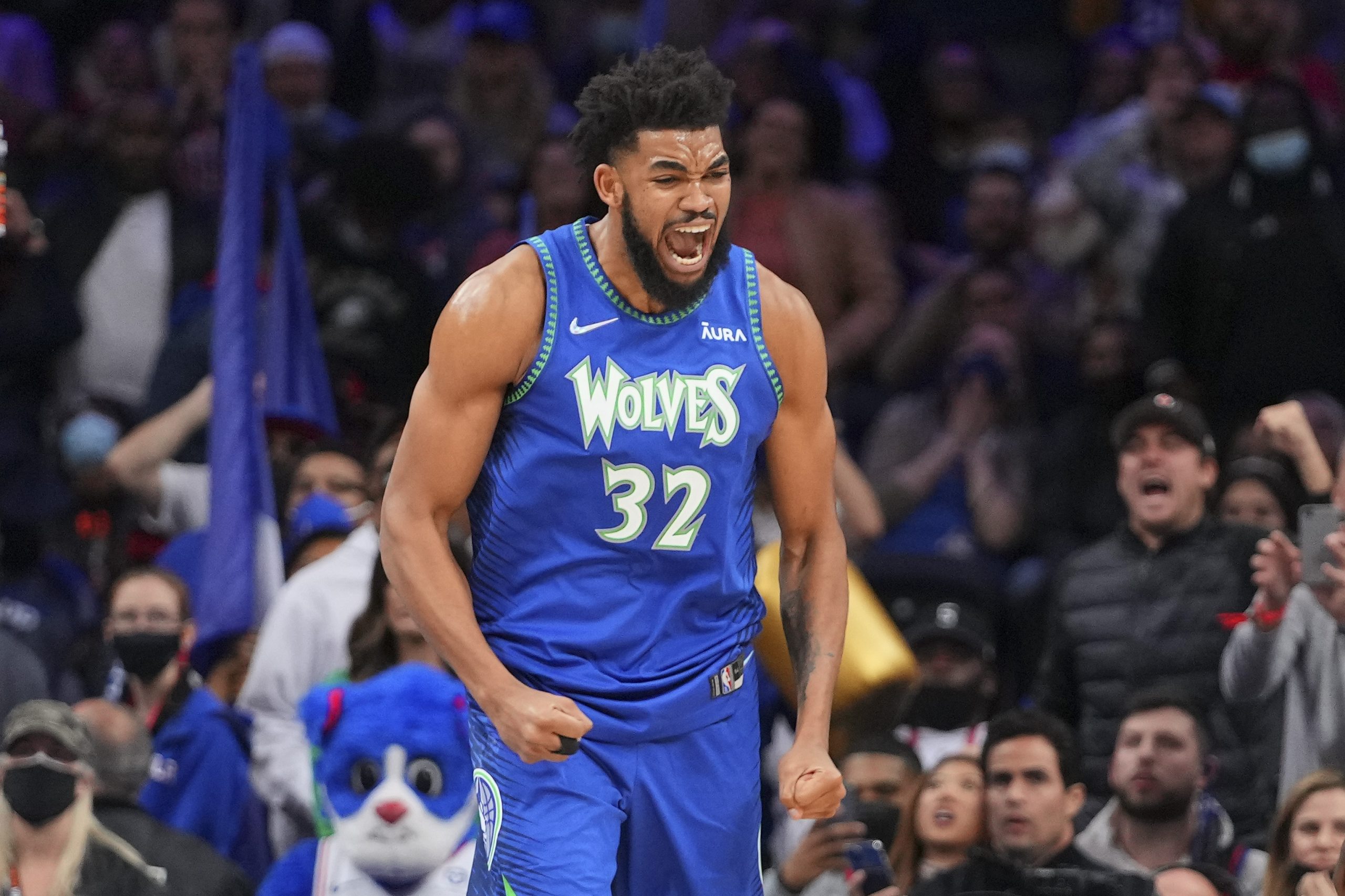 Karl-Anthony Towns Suffered a Gut-Punch Entering the NBA: 'I Thought I Had the LeBron Effect'
Karl-Anthony Towns is finally finding happiness as life as an NBA player.
Things had gone so smoothly for Karl-Anthony Towns before he made his way into the NBA. He dominated. He won. Then he became the first overall pick by the Minnesota Timberwolves in the 2015 NBA Draft. While Towns has held his own and put up some big numbers in the NBA, life as a pro isn't quite what he expected.
Karl-Anthony Towns and the Minnesota Timberwolves have heated up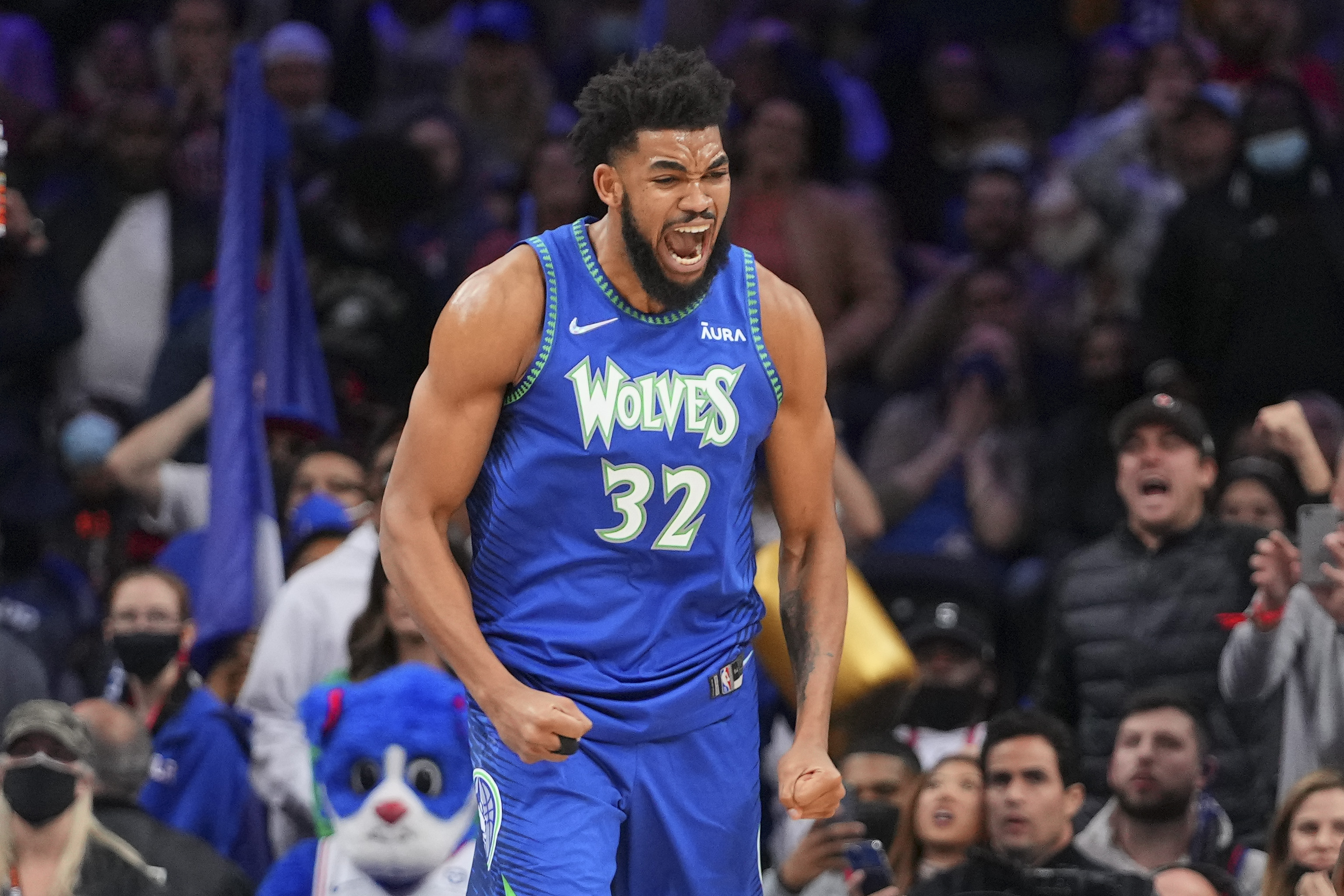 Towns is in his seventh year with the Timberwolves, yet he's had just one winning season. He's taken part in one playoff series, falling in the first round during the 2017-18 season. Through 22 games this year, the Wolves are 11-11 but have won seven of their last nine games and are heating up.
The team has brushed aside a six-game losing streak and Towns has carried much of the load in getting the Wolves back on track. The big difference this season is he has some help.
Towns has played in all 22 games while putting up 24.0 points and 9.0 rebounds. The numbers are similar to his career totals, but the team has developed some weapons around him and added a key veteran to help change the culture.
Second-year star Anthony Edwards has come into his own, averaging 22.0 points and 6.7 rebounds, while D'Angelo Russell is a third offensive weapon who puts up 19.4 points and a team-high 6.1 assists.
Minnesota added veteran guard Patrick Beverley, who has molded the team into a close-knit group.
"We hang with each other," Towns said, according to The Undefeated. "No other team I've played on got along so well."
Karl-Anthony Towns took a gut-punch when he entered the NBA
Towns, who stands 6-foot-11 and weighs 250 pounds, put up modest numbers during his one college season at Kentucky. He averaged 10.3 points and 6.7 rebounds in 39 games, but the Wolves thought highly enough of him to make him the first pick in the 2015 NBA Draft.
In that lone season with the Wildcats, Towns helped guide the team to the Final Four. That came after he won three New Jersey state high school championships at St. Joseph High School.
When he came to the NBA, the winning quickly stopped. The lack of success was a painful gut-punch to Towns.
"I thought I had that LeBron (James) effect," he said. "I could come in and just do it by myself. But this is the NBA. You realize you really can't do it by yourself.
"It takes a team of people who are willing to sacrifice and be the stars in their roles to really make winning happen. And it takes more than one person. And especially in the league, we're talking about we're playing now, it takes two, three superstars to have a chance."
Towns is having much more fun on the basketball court
Towns is enjoying basketball life again. He was deeply affected by the death of his mother from COVID-19 in April 2020. The happiness he is feeling while on the court this year has helped him cope with the loss of his mother.
"I got a lot to be happy about in life," Towns said. "There are a lot of things that can go wrong, but I'm just worried about the good that can come out. I don't think it's fully back. It's waves. It's a bunch of waves. I am on a good wave right now where I am feeling positive. The team is winning. A winning streak (helped) a lot. But, I feel really good."
Towns has a strong relationship with second-year coach Chris Finch, who has noticed a new-look Towns this year.
"There's just way more joy in his game," Finch said. "Just comes to work happier. He likes his team. He likes the fact that we're winning, that we're competitive every night. He's come into this season with the mindset to get back to what he feels he is in this league, which is an All-NBA-caliber guy. That's his mission and he's been a joy to coach since I got here, and this year he's really, really focused and seems happy."
Towns realizes winning may not be the cure-all, but it can sure put a smile on someone's face.