Karlos Williams Hopes CFL Stint Will Show His Status Among World's Best Running Backs
Karlos Williams is on the comeback trail. The former Florida State Seminoles safety-turned-running back signed with the Canadian Football League's Toronto Argonauts in November and hopes to get another chance in the NFL.
Despite not taking an NFL carry in nearly five seasons, Karlos Williams has high hopes about the rest of his playing career and is eager to prove himself in Canada. What has Williams, a former fifth-round pick of the Buffalo Bills, feeling so positive? Here's what he said this week.
Karlos Williams is confident about his NFL future
Karlos Williams averaged 5.6 yards per carry and scored nine all-purpose touchdowns as a rookie in 2015. The Bills released Williams in August 2016, however, after he showed up to camp out of shape and received a four-game suspension for a substance-abuse violation.
Nearly four years later, Williams is excited about receiving another opportunity. In an interview with The Athletic, Williams said he is "one of the best running backs in the game right now" despite his years away from the gridiron.
"I haven't touched a ball in I don't know how many years. I watch some guys play running back and I don't feel like they can compete with me. I see other guys get shots in the NFL and I feel like they can't compete with me. If I was in that locker room, there wouldn't be a competition. I would be the starting back. That's the way I feel."
Williams looked like the Buffalo Bills' next star running back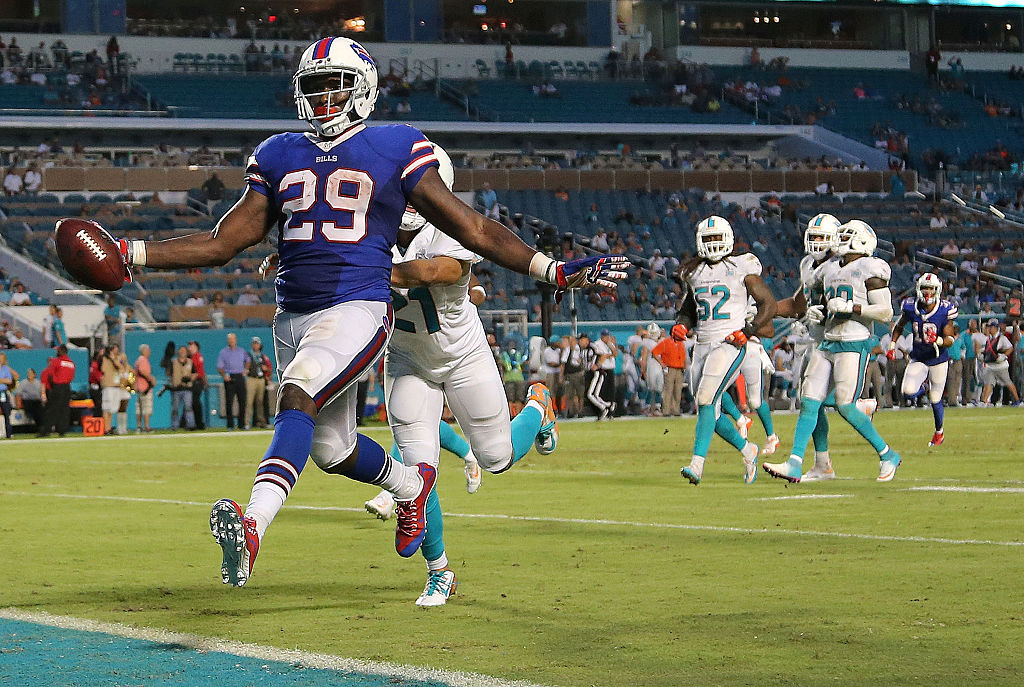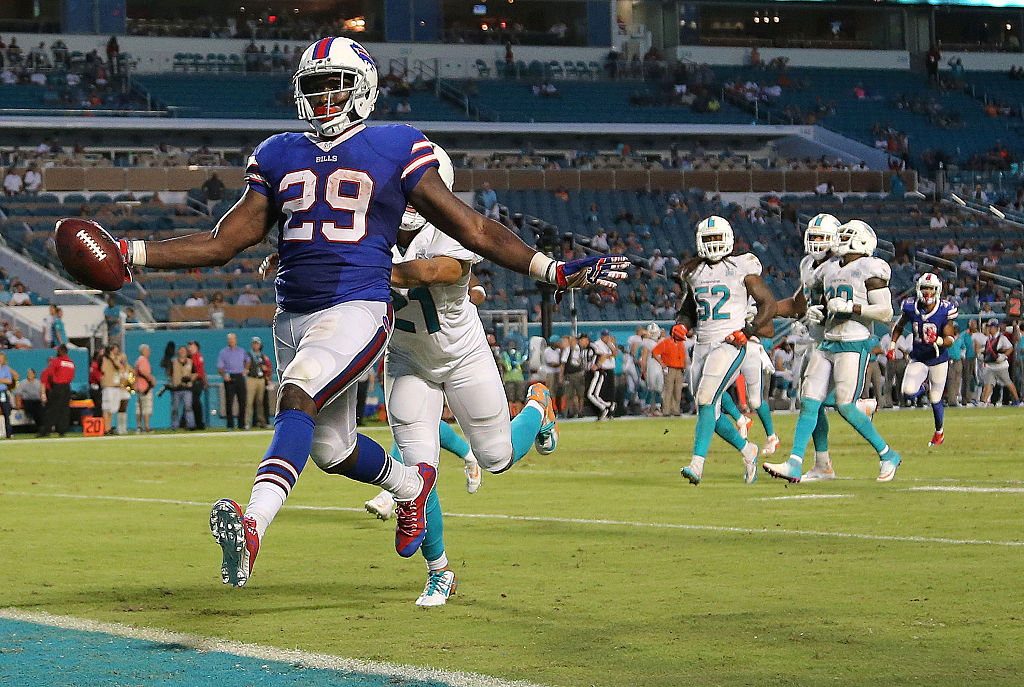 Draft analysts praised the Buffalo Bills for drafting Karlos Williams in 2015. Williams ran for 1,419 yards and 22 touchdowns on 5.9 yards per attempt from 2013-14. The 6-foot-1, 225-pound Williams averaged 8 yards per rush for the national champion Seminoles in 2013. A converted defensive back, Williams also had a 41-yard interception for the Seminoles in 2012.
Karlos Williams flashed off the bench as a rookie. He had two 100-yard games on the ground, both against the Miami Dolphins, and caught 11 passes for 96 yards and two touchdowns.
Williams was expected to receive increased playing time in his sophomore season after LeSean McCoy only ran for 895 yards and three touchdowns in 2015. Those hopes never came to fruition.
Williams spent part of the 2016 season on the Pittsburgh Steelers' practice squad before he was suspended for violating the NFL's substance-abuse policy for a third time. The NFL reinstated Williams in February 2019 but he spent last year out of football.
What would Karlos Williams bring to an NFL team?
Although he only played running back for two years at Florida State, draft analysts viewed Karlos Williams as a potential sleeper prospect in 2015. NFL.com praised Williams' speed and footwork while noting he was a strong run blocker. Bleacher Report wrote Williams is a "natural runner with instincts to find and feel pressure and running lanes."
All of this is relevant in 2020. The years away from football mean there is less wear-and-tear on Karlos Williams' body and he only turns 27 in May. If there is a CFL season and Williams showcases those same traits, he could earn a call either later this year or in 2021.
Teams will likely be concerned about Karlos Williams' history of off-field issues. Williams told The Athletic he has matured in his time away from football and spent last year as the offensive coordinator at Ridge Community High School in Davenport, Fla.
Williams was content moving on from football and becoming a high school teacher. He only looked toward the CFL when his players and students kept asking him about a potential return to football.
Williams acknowledged he wasn't in the right "head space" to play in the AAF last year. As for the XFL, Williams refused to play in Vince McMahon's league because former Bills general manager Doug Whatley is the XFL's Senior Vice President of Football Operations.