Kaulig Racing Bets on Young Prospects to Grow with Expanding Franchise
The expanding Kaulig Racing franchise is going young with its driver rotation for the 2022 NASCAR Cup Series campaign.
Planning to field two full-time machines next season for the first time, Kaulig on Dec. 14 announced 2021 Xfinity Series champion Daniel Hemric and Noah Gragson would join the franchise and run a limited schedule, sharing a seat with AJ Allmendinger.
Justin Haley will drive the other car on a full-time basis.
Last season, Kaulig placed 37th in the owner standings. It captured one event but finished 4,847 points behind first-place Hendrick Motorsports.
Team President Chris Rice points to the organization's potential.
Kaulig Racing's young core will be given time to grow on Cup Series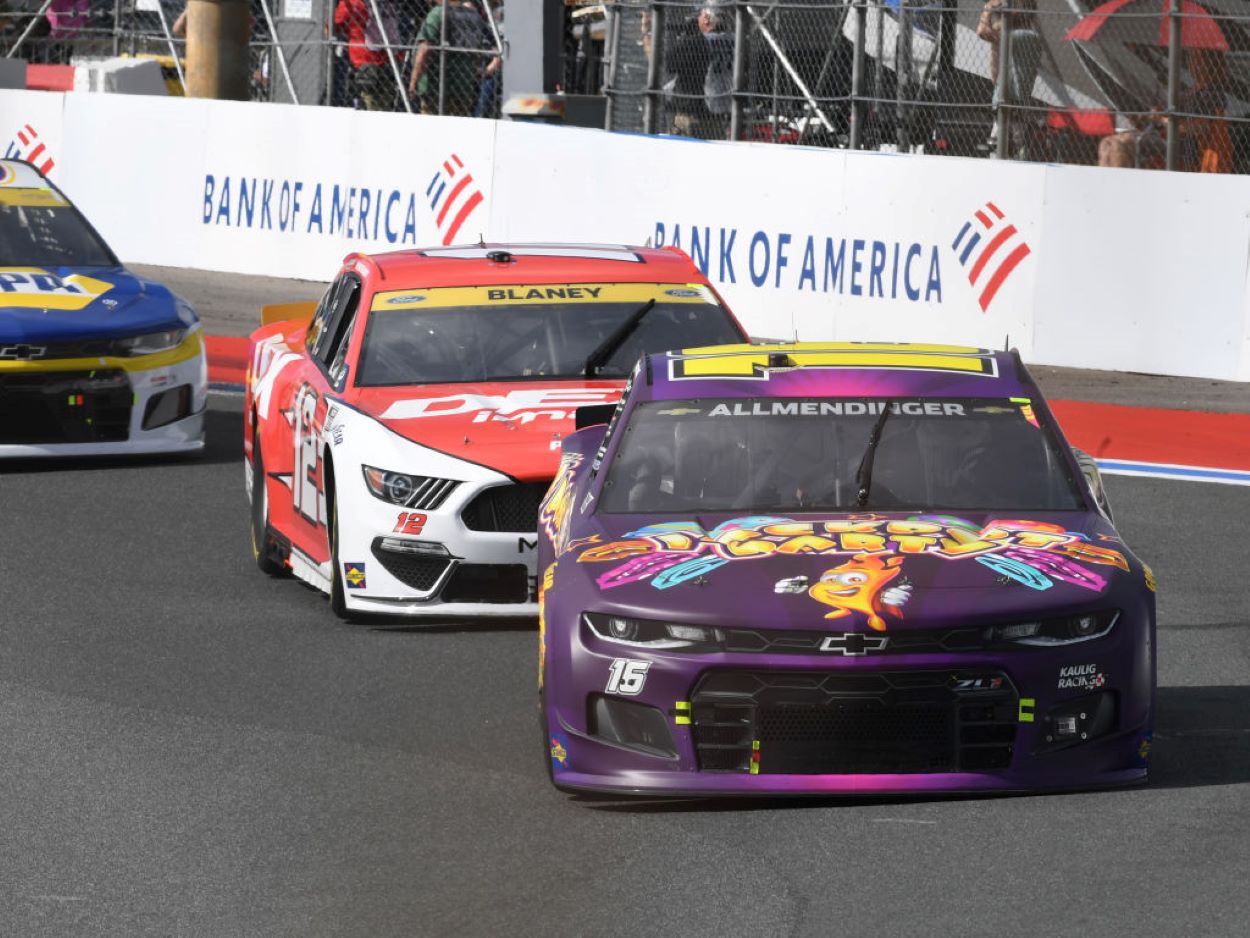 "We think our roster for the 2022 season features some great drivers," Rice said via press release.
Kaulig corralled four of the most promising drivers on the Xfinity Series.
Haley is making the jump to race a full Cup schedule. He placed sixth in the Xfinity points race last season. His Next Gen car has yet to be issued a number.
Reigning Xfinity Series champion Daniel Hemric and Noah Gragson will join Allmendinger and alternate starts driving the No. 16 Chevrolet.
Kaulig will be young, but Rice believes it possesses a core of young talent that will grow alongside each other.
"Having three out of the four Xfinity Series championship contenders helping to build our new Cup Series program is truly a tremendous opportunity for this Kaulig Racing team.
"While these guys have been fierce competitors for the last few years, having them bring that same tenacity as teammates will be extremely fun to watch and a great way for this team to grow in its first, full season in the Cup Series."
Hemric: 'We have the opportunity … to build a program here'
Haley earned the promotion to run a full Cup schedule. He only led one lap on the 2019 Cup Series circuit but won. Last season, he recorded two top-10 finishes on a part-time schedule.
Enticed by an opportunity to run a limited Cup schedule for the first time since 2019, Hemric was lured away from Joe Gibbs Racing's stable. He will defend his Xfinity title from the Kaulig garage.
Hemric has been waiting for a chance to return to the Cup Series. He was named the 2019 rookie of the year but lost his seat to Tyler Reddick during the offseason.
Hemric said he's looking forward to competing with his new teammates.
"I have had the chance to race against some great drivers over the past few years," Hemric said in the release. "… Each of us are different, but seeing how intense both AJ and Noah are as professionals gets me excited for this upcoming season. Now we have the opportunity to be able to lean on each other and try to build a program here at Kaulig Racing at the highest level of our sport. …
"I feel fortunate to be a part of this."
Rice: 'These guys have been fierce competitors'
Hemric is scheduled to test drive the teams' new Next Gen cars on Dec. 15 at Charlotte Motor Speedway. Another pilot had yet to be named for the Dec. 17 session. Regardless of who drives, they will share the information. They will analyze the data.
The young team likely will not contend for a Cup Series owners' championship in 2022. But Rice is looking forward to giving the young drivers time to develop and grow as an organization.
"Having three out of the four Xfinity Series championship contenders helping to build our new Cup Series program is truly a tremendous opportunity for this Kaulig Racing team," he said. "While these guys have been fierce competitors for the last few years, having them bring that same tenacity as teammates will be extremely fun to watch and a great way for this team to grow in its first, full season in the Cup Series."