Kawhi Leonard Says No to $36 Million, Setting Up a $235 Million Payday Next Summer
As long expected, Los Angeles Clippers star Kawhi Leonard declined his player option for next season. It was the last season of the three-year contract he signed with the Clippers in July 2019. Leonard just had surgery to repair a partial ACL tear in his right knee. Injured on June 14, the shortened NBA offseason may prevent Leonard from playing next season.
But, much as with Kevin Durant in 2019, Leonard's injury status won't hurt his value. While there are other suitors, expectations are that he remains in LA. He's got options if that's the route he chooses to take.
Kawhi Leonard can get a four-year deal right now
Kawhi Leonard signed with the Clippers in 2019, so the team does not have full Bird rights. Because of Leonard's status as what is called an "early Bird" player, the most extended contract he can sign is four years. The Clippers can exceed the salary cap to keep Leonard, though.
Adrian Wojnarowski of ESPN reported that Leonard declined his option on Aug. 1, the day before the NBA free agency negotiating window opens. The largest four-year deal for Leonard is roughly $175 million.
Leonard has been everything the Clippers hoped he would be. In two seasons, he's averaged 26.0 points, 6.8 rebounds, 5.0 assists, and 1.7 steals in 33.2 minutes per game. The downside is that Leonard has missed 35 games in that span due to injuries and load management.
He was having a monster playoff run for the Clippers until he injured his knee during Game 4 of the Western Conference semifinals against the Utah Jazz. Leonard averaged 30.4 points, 7.7 boards, 4.4 dimes, and 2.1 steals in 39.3 minutes a game and shot a sizzling 57.3% overall and 39.3% from deep. He did not play in the final two games of the series against the Jazz and missed the Western Conference Finals (the first in franchise history for the Clippers).
Leonard can maximize his dollars with the Clippers with a different approach
Just because Kawhi Leonard can sign a four-year contract to remain with the Clippers, it doesn't mean he has to.
There is another route Leonard could choose that would get him max money next summer. That's important to note because Leonard left $118 million on the table since 2018. He turned down a supermax from the San Antonio Spurs and did not accept a four-year, $190 million offer from the Toronto Raptors.
Leonard can get himself to a real max deal next summer. A two-year contract with a player option for the second year opens the door for him. That road is simple: Opting out next summer and signing a five-year, $235 million max deal. The Clippers gain full Bird rights for Leonard if he stays through next season. Leonard is eligible for the five-year max in that scenario. That scenario frees the Clippers from using cap space for the contract's first year.
The Clippers are willing to live with the downside of Kawhi Leonard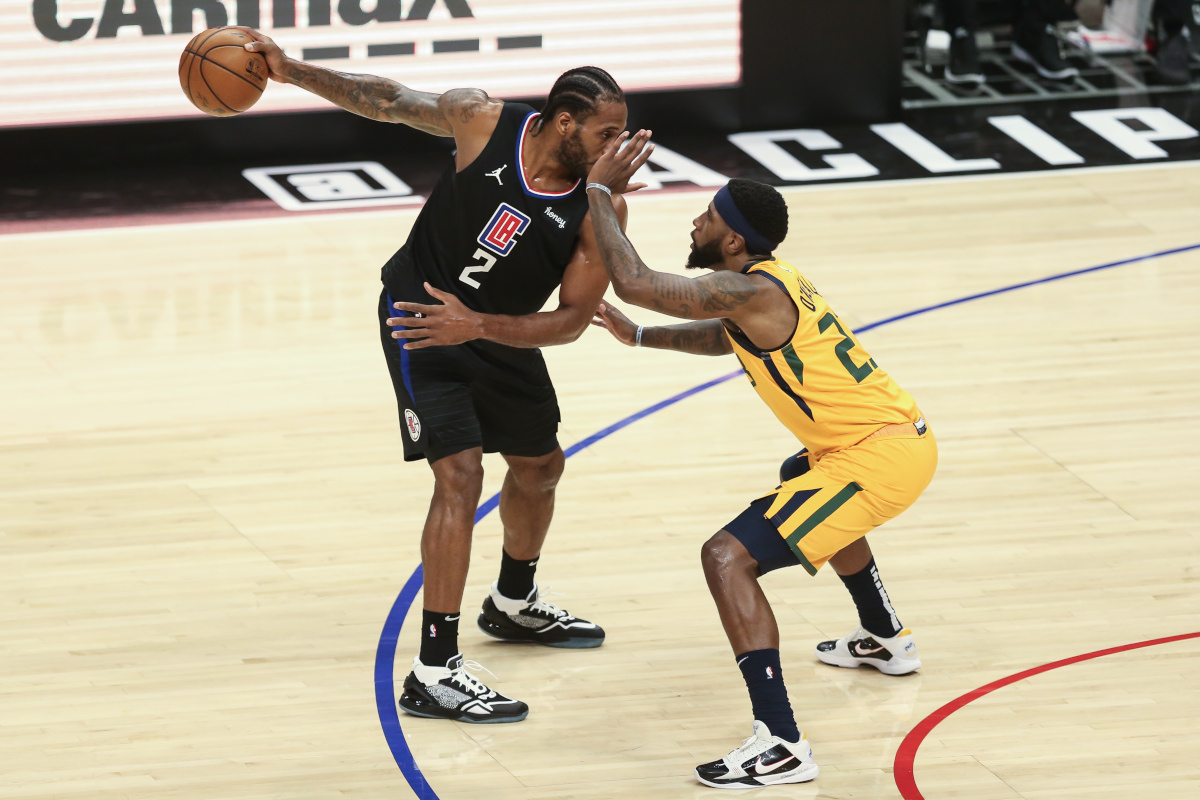 There is no question Kawhi Leonard is an unusually talented player. A 6-foot-7 small forward with a ridiculous wingspan who can guard 1 through 5 is valuable. To get elite scoring and playmaking from the same player is Hall of Fame material.
But since his rookie year, Leonard hasn't precisely been Cal Ripken Jr., to mix sports metaphors. As a rookie in 2011–12, Leonard played in 64 of 66 games in the lockout-shortened season.
However, he's missed an average of 22.9 games per year in the nine seasons since. The lowest total of games missed in that span was eight in 2016–17. He missed 73 the following season.
As far as Leonard's knee injury goes, Brooklyn Nets guard Spencer Dinwiddie sustained a partial tear to an ACL on Dec. 27 and missed the rest of the season.
There was almost a month between Leonard's injury on June 14 and his surgery on July 13. From Dinwiddie's injury to the date of Game 6 of the NBA Finals is 206 days. That is far from an exact timeline to expect for Leonard's recovery, but the projected date is Feb. 4.
With the NBA resuming its usual schedule next season, opening on Oct. 19, Leonard's non-scientifically estimated return is a little more than two weeks before the All-Star Game in Cleveland on Feb. 20.
The Clippers front office said it wants to support Leonard through his recovery. That involves a significant investment without an immediate return. But in electing to pay Kawhi Leonard max money through his age-36 season based on his medical track record, the Clippers are playing some high-stakes poker.
Statistics courtesy of Basketball Reference.