Who is Kawhi Leonard's Closest NBA Friend? The Answer Will Surprise You
As one of the most low-key superstars that the NBA has ever seen, people might be hard-pressed to figure out who Kawhi Leonard's closest friends are in the league. Although he had an ugly departure from the San Antonio Spurs, Leonard enjoyed a good rapport with his Toronto Raptors teammates, and he seems to have left on good terms. However, his closest relationship isn't with them, either.

Instead, Leonard's best friend is Jeremy Castleberry, a man who, while not a household name in even the most devout NBA circles, has known Leonard since high school.

Who is Jeremy Castleberry?
Jeremy Castleberry is an NBA assistant coach who has been with the Raptors and the Spurs alongside Kawhi Leonard. Much like LeBron James, Leonard has always been big on keeping his friends around as he moves teams, and Castleberry has built a solid reputation along the way. The pair first met in high school, where they played as teammates.

The relationship continued in college, where Castleberry joined Leonard at San Diego State. Leonard was the clear star in the team, but Castleberry made his way to the NBA using a different method than his friend, and the two have been joined at the hip ever since.

Kawhi Leonard and Jeremy Castleberry in the NBA
Leonard enjoyed a breakout year in 2014. Following the Spurs' embarrassing collapse in the 2013 NBA Finals against the Heat, they met the team again the next year. The Spurs exacted revenge and Leonard took home the Finals MVP for his defensive effort on LeBron James. That same year, the Spurs brought in Castleberry as a video coordinator and player development guy.
It is, perhaps, no coincidence that 2014 was Leonard's breakout year. Although his promise was evident before that, Leonard has always been candid about his connection to his home and his friends, so having a familiar face around to help him while he found his place in the NBA should have been a valuable experience for him. It paid off, too.

After the dissolution of the Spurs relationship, Castleberry made the move to Toronto with him. Castleberry was an assistant on Nurse's bench, and, once again, this connection paid off. The Raptors won the NBA finals in their first and only season with Leonard and Castleberry. Now, with Leonard on to his third team, Castleberry is moving along with him.

What's next for Leonard and Castleberry?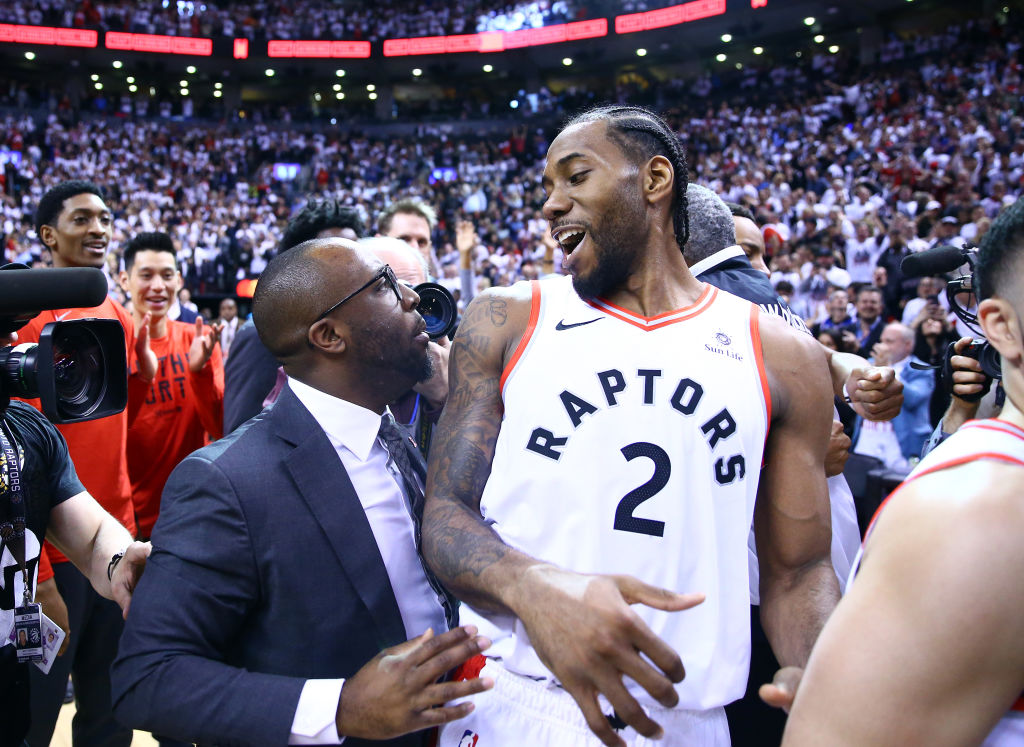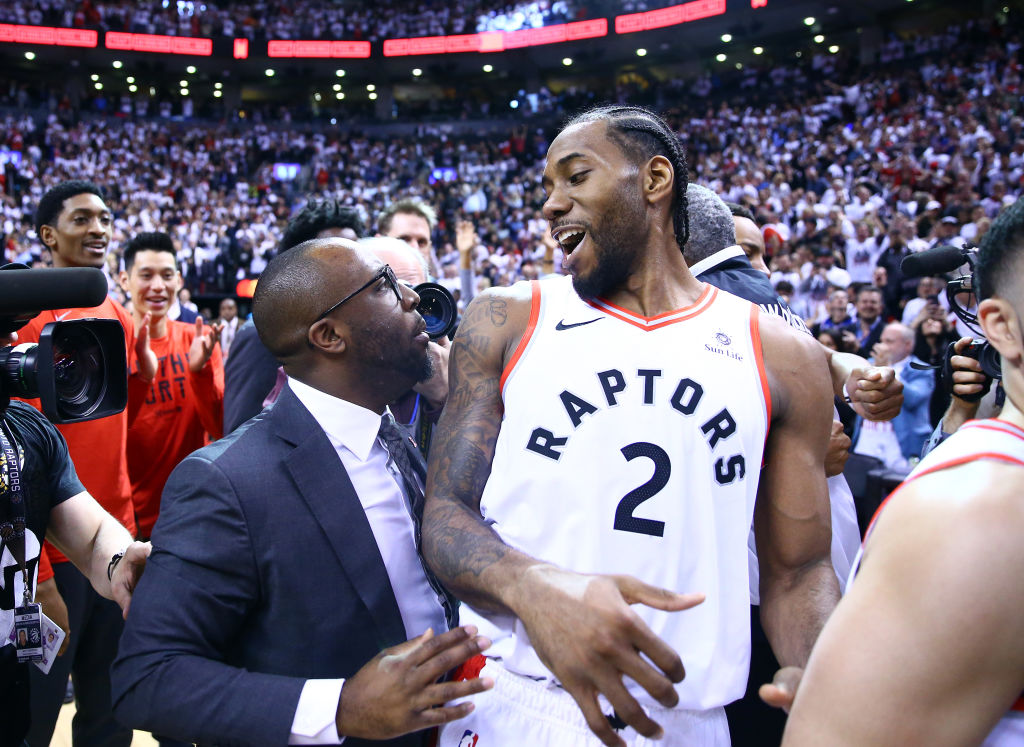 Castleberry has proven to be more than just a friend to Kawhi Leonard. If that was the case, he wouldn't get the chances that he's gotten to become a coach as Leonard moved around the league. His relationship with the superstar has helped him find a place in the league, but nepotism can only get someone so far in the league. Kawhi is far from the only person doing it, either.
In Los Angeles, the duo may have the best team since the first championship in San Antonio. With Paul George next to Leonard, as well as a championship-winning coach in Doc Rivers, the team has their sights on another trophy. The Clippers depth is also key, with the team keeping Lou Williams and last year's breakout big man Montrezl Harrell during their reboot.

Leonard and Castleberry's relationship — from high to school to college to San Antonio and briefly in Toronto — may not be as loud as LeBron James and Maverick Carter's, but it is a testament to how this modern generation of players values the friendships they made before they ever put on a jersey. Perhaps the impact is small, but it is clear that both teams and players believe there is some merit to bringing on friends to help appears their stars. If they keep bringing rings like Leonard and Castleberry, this trend is likely to continue.