Kawhi Leonard's New OMN1S Sneakers Are a Nod to His Surprising Hobby
The latest Kawhi Leonard sneakers are, well, different. It's a good match for Leonard, who's often described as "a different kind of cat." The new Baited OMN1S colorway brings a throwback black and white FitWeave upper with blinding neon accents. It's a strange combination that's actually quite personal to Leonard.
First, let's dive into the history of this unique player's partnership with a unique footwear brand.
Why Kawhi Leonard got into business with New Balance
Through 2018, Leonard did what NBA superstars often do — partner with Nike and the Jordan brand. At the end of the contract, Nike attempted to negotiate a pay increase for Leonard. The offer put up less than what fellow MVP-caliber players like James Harden got.
This was a vote of confidence against Leonard's marketability. So the NBA star walked.
He made a shocking choice in New Balance. This brand is, to put it gently, not the preferred choice of sneakerheads and hype beasts. They're noted for intentionally plain designs that are more about comfort than making a statement. New Balance happily leans into its reputation for "dad shoes."
Their offer beat Nike's, and the match makes sense in a counterintuitive way. The partnership with Leonard broadens their line, with the flagship OMN1S going with loud, throwback sneaker designs and colorways. And Leonard himself, so noted for his austere lifestyle and quiet manner, is the perfect figure to nudge fans of plain shoes towards something spicier.
The exact details of the deal are unknown. But Nike reportedly offered $5 million per year in a four-year contract, so it's somewhere north of that.
As Leonard's star rises, so does the OMN1S sneaker line
The Kawhi Leonard OMN1S represents New Balance's first big move in basketball shoes since they partnered with James Worthy back in the '80's. That era saw the company's basketball efforts blacked out by the Air Jordan brand explosion and fierce competition from bigger sportswear companies putting their weight behind competing with Nike.
A lot rode on the OMN1S launch earlier this year. Paying a quiet, media-shy NBA player more than Nike was a huge risk. He ended up being the crown jewel in a string of deals including Coco Gauff and José Altuve. They seem to have a knack for signing sports stars just before they spin their athletic success into sensational viral moments.
Fiscal year sales numbers aren't out yet, but the OMN1S seem to be a massive return to the basketball business for New Balance.
The sneakers sold out immediately, with pre-orders for the next wave piling up. New colorways are pouring out to satisfy demand. Including one quirky colorway that is very personal to Leonard.
The new OMN1S colorway reflects Leonard's surprising hobby
The third OMN1S colorway is the wacky "Baited" palette. This seemingly arbitrary mishmash of a black and white "net" with eye-popping neon red and blue accents actually makes perfect sense once the backstory is clear.
Leonard personally requested the colors and general look of this sneaker. New Balance's plan for Leonard is to let him be himself and try to craft marketing based on natural personality traits. So when Leonard requested a shoe based on his offseason fishing hobby, they happily complied.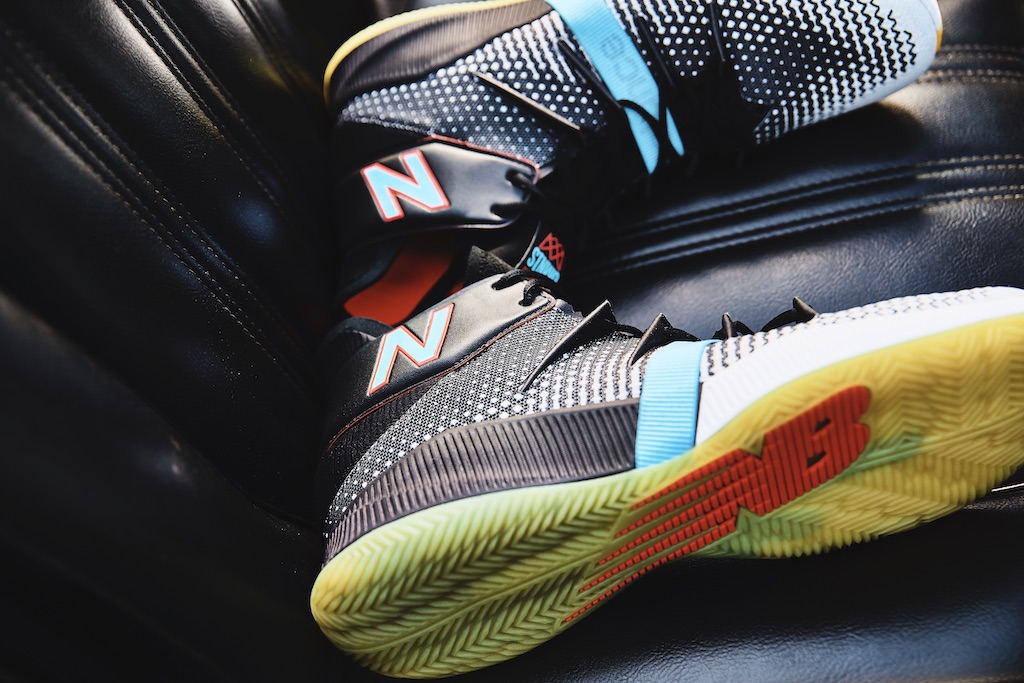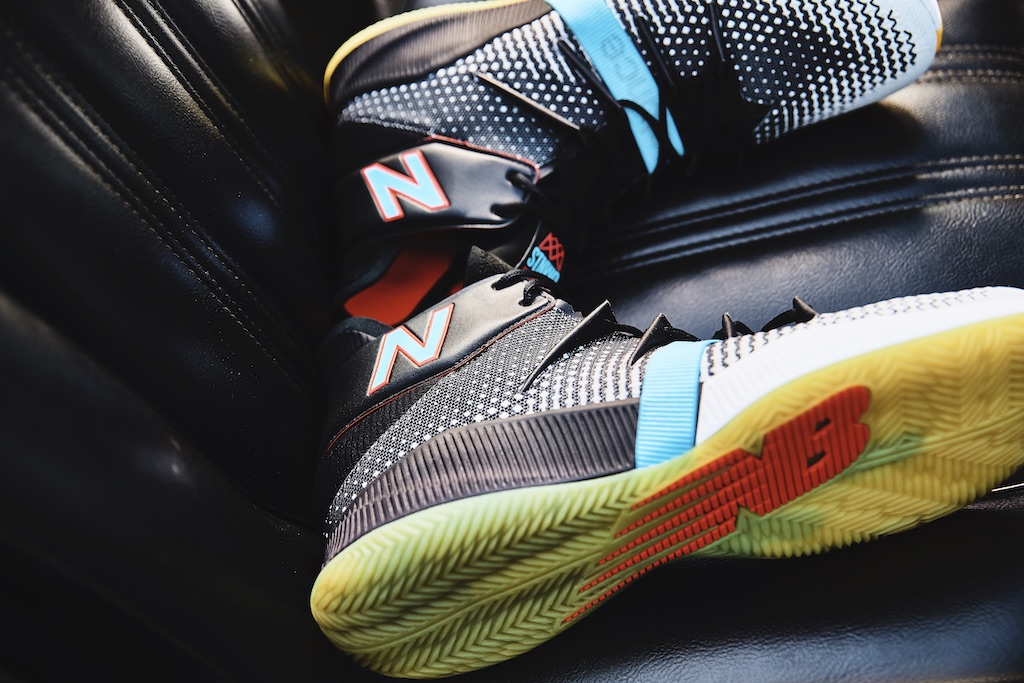 Suddenly, the net design makes sense. The bright neon accents? Fishing lures. It's the perfect storm of giving a knowing nod to Leonard's simple lifestyle and a wink toward the "dad shoe" critics when the partnership was announced.
Understated humor in a serious package? Sounds like something Leonard would be involved with.