Kedon Slovis Has Arrived as the Next Great USC Trojans Quarterback
Thrust into action last week after JT Daniels left USC's game against the Fresno State Bulldogs with a torn ACL, Kedon Slovis looked like a true freshman. The Arizona native went 6-for-8 against the Bulldogs, passing for only 57 yards with no touchdowns and one interception. With the Stanford Cardinal coming to town in Week 2, Slovis was in for a trial-by-fire.
Facing the No. 23 ranked Cardinal and their stingy defense, Slovis looked more like a Heisman Trophy contender than he did a true freshman. The Kedon Slovis era has begun in Los Angeles, and it could be exactly the spark that the USC Trojans have been looking for.
Slovis electrified his teammates and the crowd with an incredible performance
The USC Trojans got off to a slow start on Saturday night, trailing by a score of 7-3 heading into the second quarter. The Cardinal added to their lead early in the second quarter with back-to-back scoring drives, opening up 17-3 road lead over the Trojans. Down 14 against a ranked team with a true freshman quarterback leading the offense, USC appeared to be in trouble.
But from that point forward, the momentum in the Coliseum tilted heavily in the Trojans favor. Kedon Slovis led the team on a six-play, 75-yard touchdown drive that was capped off by a 39-yard touchdown pass to Amon-Ra St. Brown. On USC's next possession, the Trojans once again marched 75 yards down the field for a touchdown, this time in seven plays to cut the Stanford lead down to 20-17.
USC went on a third straight touchdown drive, this one going 70 yards in seven plays, once again being finished up by Slovis finding St. Brown in the endzone. The Trojans entered the second half with a 24-20 lead.
On another night, against another quarterback, perhaps Cardinals head coach David Shaw could have made some adjustments and led Stanford to a big road win. But not on this night. After going three-and-out on their first drive of the second half, the Trojans would score touchdowns on each of their next three. USC defeated the Stanford Cardinal 45-20, and the legend of Kedon Slovis was born: 28-for-33, 377 passing yards, three touchdowns, no interceptions.
Kedon Slovis is a late bloomer that was coached by the ultimate late bloomer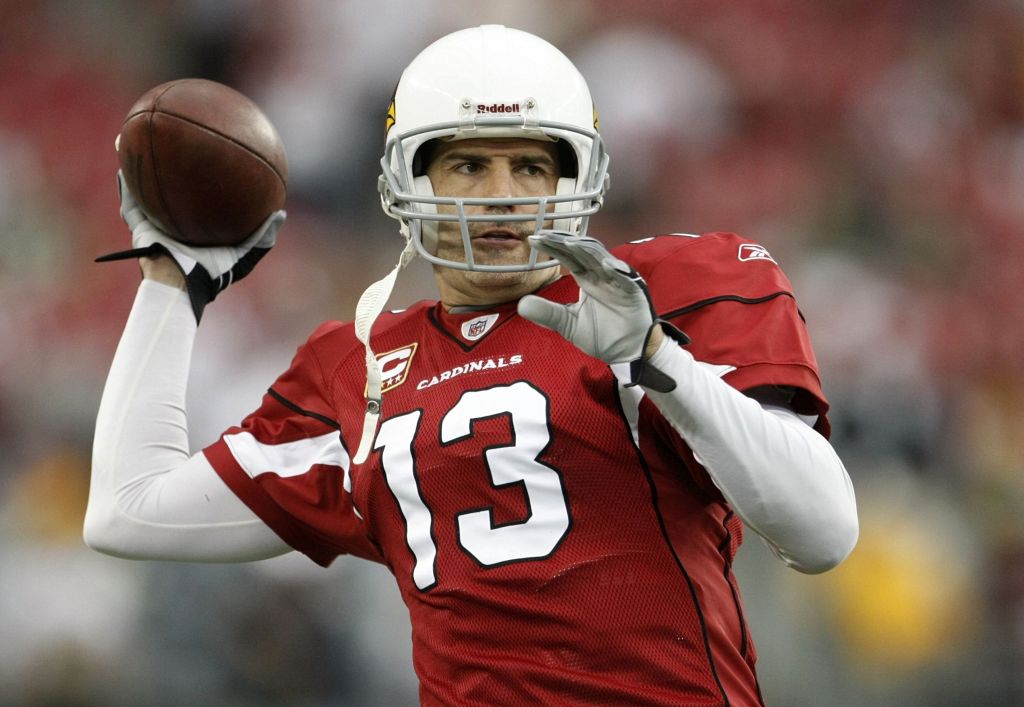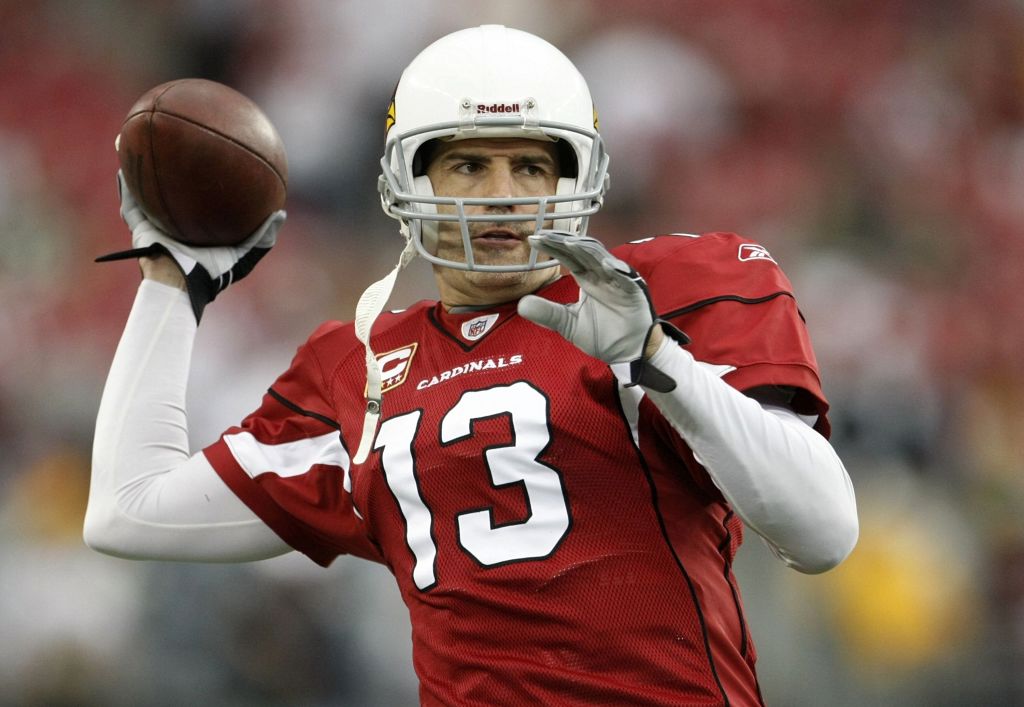 USC has a rich history at the quarterback position and has routinely recruited four-star and five-star recruits at the position. Slovis didn't enter the program with that kind of pedigree; he was a late bloomer in high school that didn't start for Desert Mountain High until his junior year.
His quarterback coach at Desert Mountain High was Hall-of-Famer Kurt Warner. Warner knows a thing or two about being a late bloomer, going undrafted in the NFL and not getting his first career start until he was 28-years-old in 1999. Trojans head coach Clay Helton credits Warner for Slovis's preparedness for Graham Harrell's offense at USC.
"I'll have to credit Coach Warner on that one," Helton told the LA Times. "I thought he came in very maturely, like a lot of our quarterbacks do here. He's a work-ethic guy, puts a lot of study into it and wants to be great. He's got a bright future."
The future is now
Slovis played so well in the Spring after graduating from high school a semester early and this fall that he beat out Matt Fink and Jack Sears for the backup role. Sears has since entered the transfer portal while Fink remains on the team as the third-stringer.
Kedon Slovis entered USC as a three-star recruit battling for a chance to play against three other quarterbacks. He could leave the program as a star and a Pac-12 Champion if Saturday night's performance was a sign of things to come.