Kemba Walker Has a Massive Net Worth Despite Hardly Playing in Any Playoff Games in His NBA Career
Throughout his NBA career, Kemba Walker has been an underrated — but also a top — guard in the NBA. He has followed up a stellar college career at the University of Connecticut with a solid professional career on the Charlotte Bobcats/Hornets and the Boston Celtics. However, he has not played in many playoff games so far in his career. He was on some pretty mediocre teams in Charlotte. That has not hurt his wealth too bad, though. Walker actually has a massive net worth despite hardly playing in any playoff games so far in his career.
Kemba Walker became an NBA star in Charlotte before joining the Boston Celtics
RELATED: Dennis Rodman's Ex-Wife Has a Much Higher Net Worth Than He Does
After a magical career at UConn, where Walker led the Huskies to an NCAA championship in 2010-11, Walker went to the Charlotte Bobcats (now known as the Charlotte Hornets) with the ninth overall pick in the 2011 NBA draft.
Walker had a decent first year in the NBA as he scored 12.1 points per game to go with 4.4 assists and 3.5 rebounds. However, he became a solid scorer in 2012-13. Walker scored 17.7 points per game that season to go with 5.7 assists per game. 
In the next two seasons after that, Walker continued to score around 17 points per game in Charlotte, but he took that next step in 2015-16. Walker's points-per-game average jumped up to 20.9 that year to go with 5.2 assists. 
Walker has since earned four straight All-Star selections from 2016-17 through 2019-20. He averaged 22 points per game or more in the first three seasons of that stretch, and 5.5 assists or more. Additionally, Walker scored a career-high 25.6 points per game during the 2018-19 season.
After spending his entire career in Charlotte, Walker did a sign-and-trade where the Hornets traded him to the Boston Celtics in the summer of 2019. Walker is averaging 21.2 points per game and 4.9 assists for the Celtics this season.
He has hardly played in any playoff games in his NBA career
RELATED: Jaylen Brown Has Racked up a Nice Net Worth in Only a Few Seasons With the Celtics
Throughout Walker's time in Charlotte, he only reached the playoffs twice. Charlotte lost in the First Round each time too.
In total, Walker has only played in 11 playoff games in his career. The Miami Heat swept the Bobcats in 2013-14, but Walker averaged 19.5 points per game and six assists in the series. The Hornets then met the Heat again in 2015-16, and lost in seven games. Walker averaged 22.7 points and four assists in that series.
This season, however, Walker and the Celtics have already clinched a spot in the playoffs. Heading into the NBA restart, the Celtics are 43-21, which is third in the Eastern Conference. During the seeding games, the Celtics can catch up to the Raptors for the two seed as they are three games behind Toronto, but they are also just two-and-a-half games ahead of the Miami Heat, who sit at the fourth seed.
Kemba Walker still has a massive net worth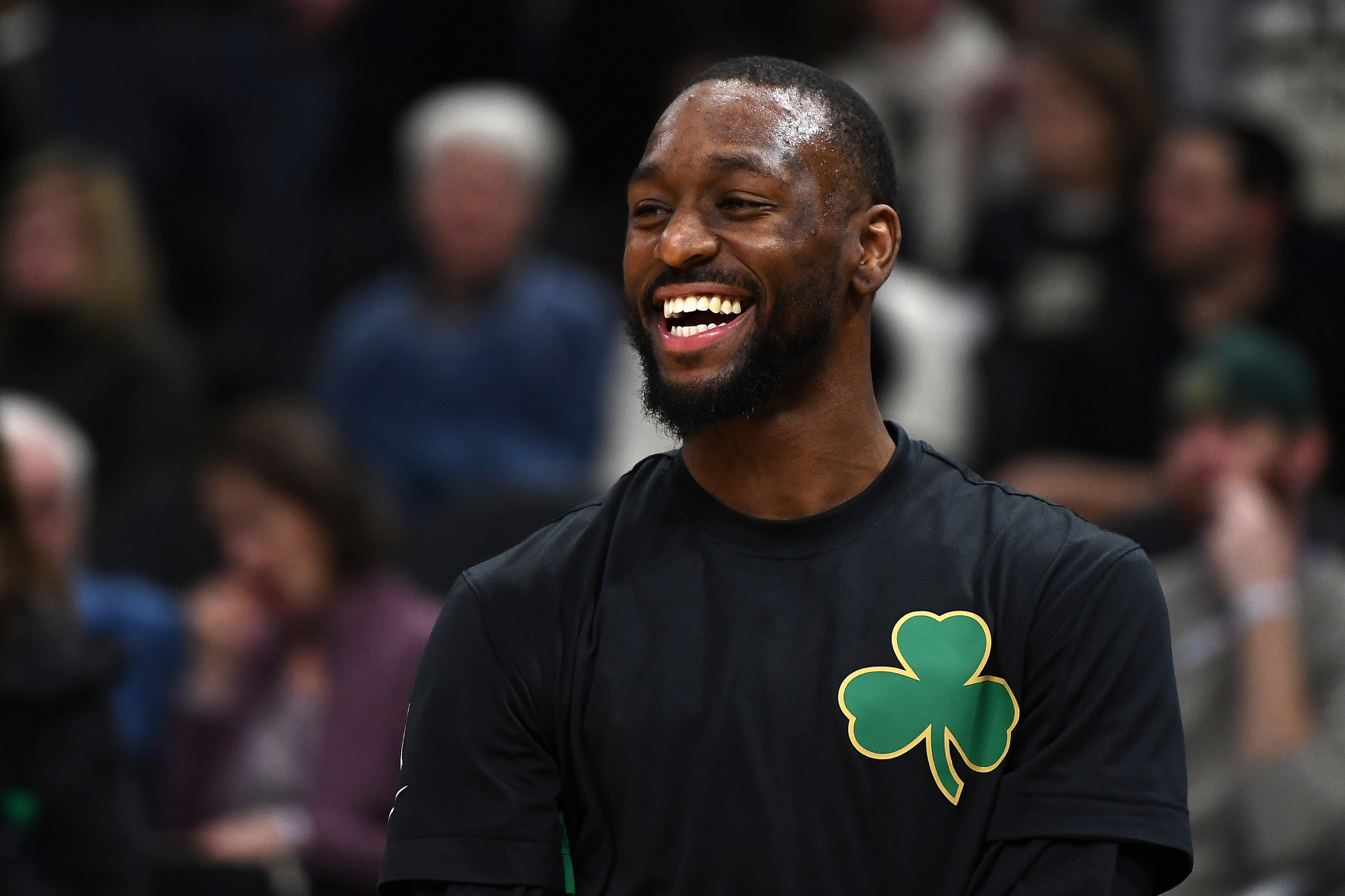 RELATED: Rudy Gobert Was Ridiculously Traded From the Denver Nuggets to the Utah Jazz for an Irrelevant Player
Despite Walker's lack of experience in the playoffs, he has still made a lot of money throughout his NBA career. He has made an estimated $90.94 million in his career, according to Spotrac. He is projected to make over $30 million each of the next three seasons as well.
Because of all of the money he has made, Walker has racked up a pretty nice net worth of $20 million, according to Celebrity Net Worth.
That number can continue to grow too if he continues to have success with the Celtics and can lead them on some deep playoff runs.
Walker has had a pretty good career individually, and his stellar play has certainly paid off.
Stats courtesy of Basketball Reference