NBA: Why Kemba Walker Might Have the Toughest Decision of any 2019 Free Agent
Since being drafted out of the University of Connecticut in 2011, Kemba Walker has been with the same team. He was drafted by Charlotte, and he hasn't worn another uniform since. He's gone on to become one of the league's best guards, though his team's lack of success has largely kept him out of the national spotlight.

This offseason, Walker faces free agency and has a tough decision: remain with the team he's been with his entire career, or explore the unknown and go somewhere else?
Kemba Walker's career numbers and 2019 season stats
As noted above, Walker has been excellent throughout his career. Consider his career numbers:
19.8 points per game
5.5 assist per game
1.3 steals per game
A .418 field goal percentage of
A .357 3-point percentage
Three consecutive All-Star appearances
Last year, Walker put together his best season to date. His 2019 stats include:
25.6 points per game
5.9 assist per game
1.2 steals per game
A field goal percentage of .434
A three-point percentage of .356
According to Pro Basketball Reference, Walker has "similarity scores" that compare him favorably with several great players, including Klay Thompson, Kyrie Irving, and John Wall.

Why Kemba Walker may want to stay in Charlotte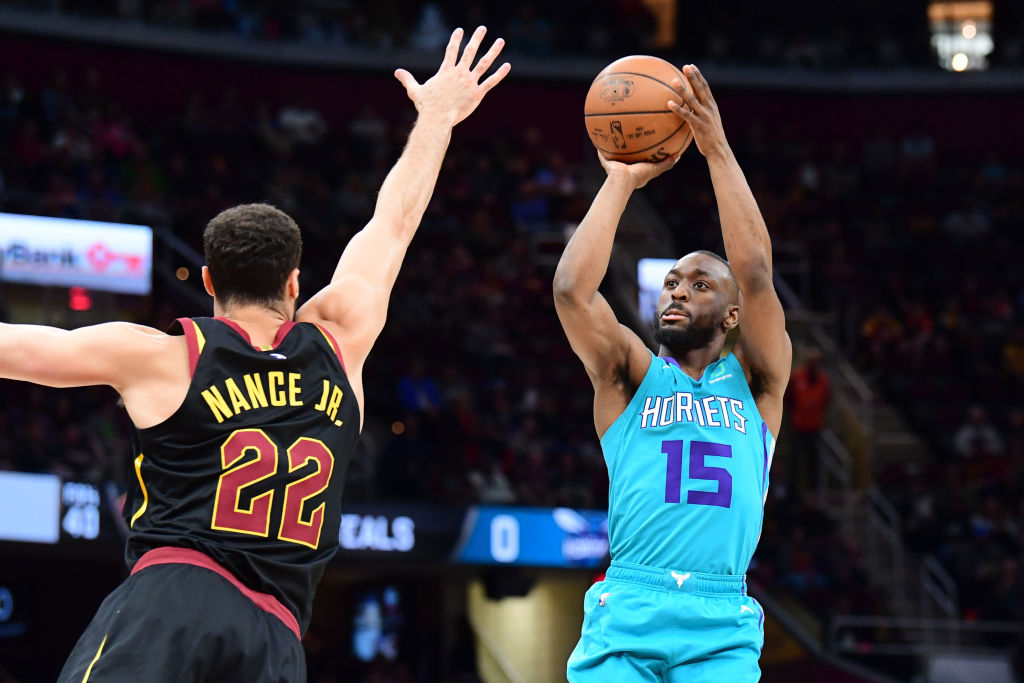 As we mentioned, Kemba Walker has been with Charlotte for so long, he even predates the team name. Walker was the first round draft pick of the team (and ninth selection overall) when they were the Charlotte Bobcats before they reverted to the Hornets moniker popularized in the '80s and '90s.

According to Bleacher Report discussing Walker's impending free agency, Walker had this to say on the Hornets' media day last year:

"This is where I want to be. I don't want to be nowhere else…I want to create something special here in Charlotte."

However, after his standout 2018-19 campaign was more or less wasted in Charlotte's fourth losing season in five years, Walker has since been less committal about staying in Charlotte. However, his statement above is evidence enough that he clearly has an emotional tie to the franchise.
Why Kemba Walker may want to leave
If the Hornets want to compete in a challenging Eastern Conference, it will be tough sledding. Consider what they have in front of them:
Giannis Antetokounmpo and the Milwaukee Bucks were the top team in the East this season behind Giannis Antetokounmpo.
Despite the possibility of losing Kawhi Leonard, the Toronto Raptors, have been knocking on the door of the NBA Finals for several years, and they have a solid foundation as a contender.
The Boston Celtics are loaded with talent and will likely make a run at Anthony Davis this offseason.
The New York Knicks have been amassing young talent and cap room, and they are favorites to land Kevin Durant and Kyrie Irving in free agency.
Behind D'Angelo Russell, the Brooklyn Nets are quickly rising in the Eastern Conference.
There is no shortage of potentially great teams ahead of them. There's also the matter of the Hornets themselves. They have failed to win 40 games in each of the past three seasons. They last qualified for the playoffs in 2015-16, where they lost in the first round. According to Bleacher Report, Walker does not handle losing well, and years of coming up short might be wearing on him.

Walker clearly has a strong tie to city and franchise, but if winning is his goal, then staying in Charlotte would not be the smartest move. He's not expected to be any team's primary target, but a team like the Lakers or the Celtics (if Kyrie Irving leaves as expected) would be smart to add him as a solid No. 2 option.

Our prediction about Walker's free agency
In the current era of NBA superteams, it's almost impossible to imagine Walker not ending up on a team with championship aspirations. Despite his love for Charlotte, Kemba Walker will likely leave for a better team.