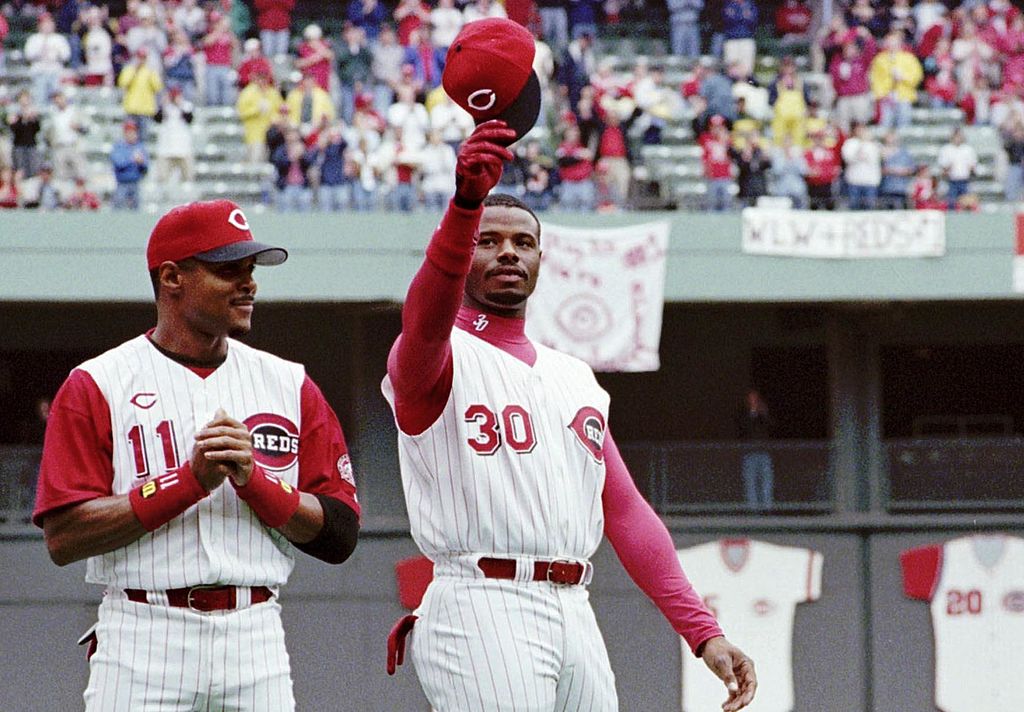 Ken Griffey Jr. Hit 400th Career Home Run on This Day in 2000
Ken Griffey Jr. found yet another way to honor his father on April 10, 2000. The first-year Reds outfielder and future Hall of Famer became the youngest player to join the 400-home run club 20 years ago. Griffey's milestone home run occurred on his father, Ken Sr.'s, birthday. What happened on the day Ken Griffey …
Ken Griffey Jr. found yet another way to honor his father on April 10, 2000. The first-year Reds outfielder and future Hall of Famer became the youngest player to join the 400-home run club 20 years ago. Griffey's milestone home run occurred on his father, Ken Sr.'s, birthday.
What happened on the day Ken Griffey Jr. hit his 400th career home run, and was that the only time he homered on his father's birthday? Let's take a look.
Ken Griffey Jr.'s 400th home run was against the Colorado Rockies
After spending over a decade with the Seattle Mariners, Ken Griffey Jr. opened the 2000 season with the Cincinnati Reds. His father, Ken Sr. played for the Reds from 1973-1981 and won two World Series as part of the Big Red Machine.
Griffey entered play on April 10, 2000, with just a .115 average and one home run to his name. In the fourth inning of an eventual 7-5 road loss to the Colorado Rockies, Griffey hit Rolando Arrojo's pitch into the left-field seats for an opposite-field homer.
At 30 years and 141 days, Griffey was 107 days younger than Hall of Famer Jimmie Foxx was when he hit his 400th career homer. Ken Griffey Jr. dedicated the moment to his parents, both of whom were in attendance that day.
"The biggest thing is, I tell my dad it's a cheap way of not buying him a gift on his birthday. So he'll get this ball. My mom got 399, and he's got 400. But it's on his birthday, so it's a special moment for both of us, especially that I can do it in front of him."
Ken Griffey Jr. loved hitting home runs on April 10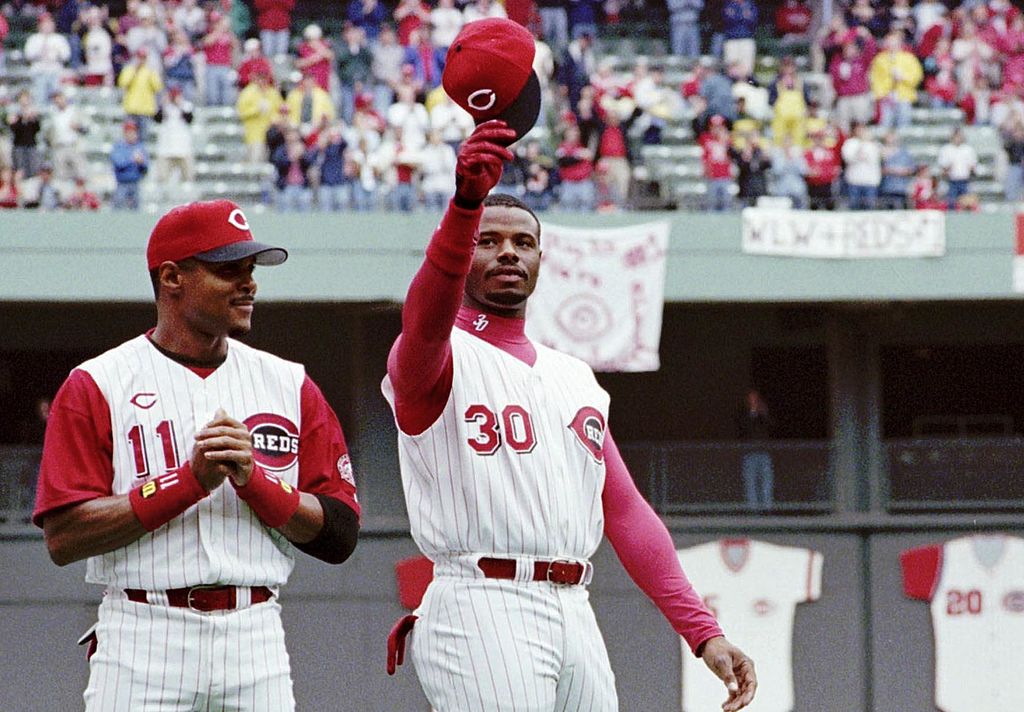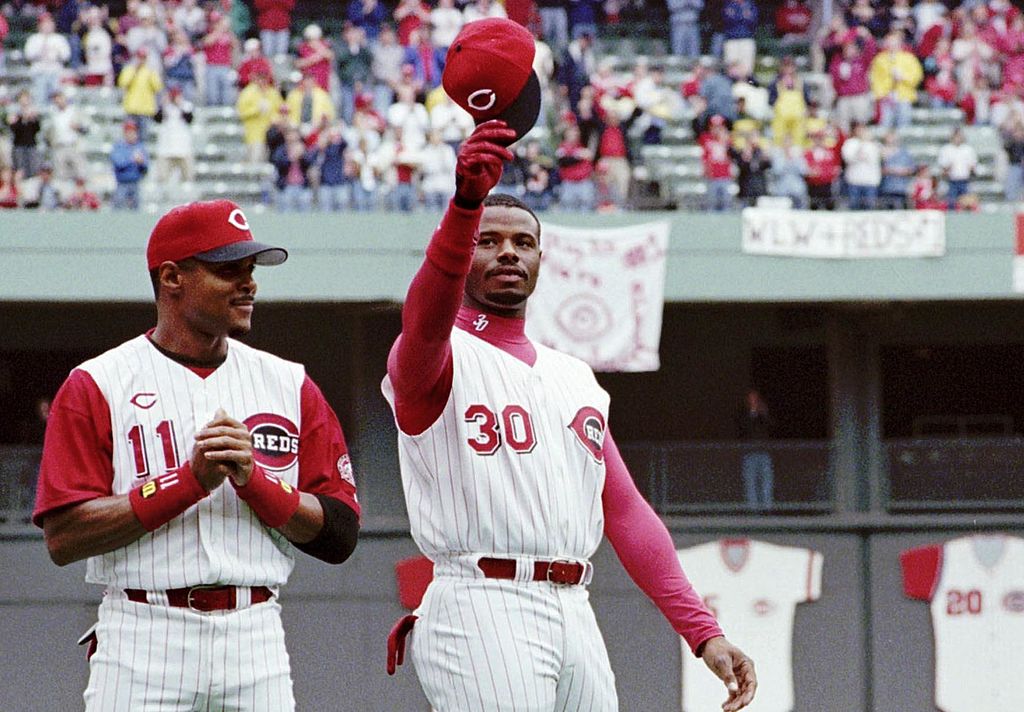 It was fitting that Ken Griffey Jr. hit his 400th career home run on April 10, his father's birthday. Griffey hit his first career home run on April 10, 1989, against the Chicago White Sox. The Reds traded Griffey Jr. to the White Sox in 2008.
Ken Griffey Jr.'s first home run of the 1992 season came on April 10, 1992, against Luis Aguino and the Kansas City Royals. Two years later, Griffey's solo shot off Toronto's Dave Stewart was Griffey's third home run in two days.
Although Griffey's 400th career home run was the last time he homered on his father's birthday, he gave Ken Sr. a late birthday gift with a solo home run against the Chicago Cubs on April 11, 2006.
What else happened in baseball on April 10?
Major League Baseball was even closer to breaking the color barrier on April 10, 1947. Brooklyn Dodgers president Branch Rickey issued a statement that day alerting reporters the Dodgers purchased Jackie Robinson's contract and he would report immediately. Robinson made his MLB debut five days later.
The Houston Colt .45s opened play with an 11-2 victory over the Chicago Cubs. Houston's first Major League Baseball team was later renamed the Houston Astros. The Colt .45s went 64-96-2 in their first season.
Toronto Blue Jays ace Dave Stieb comes even closer to his first career no-hitter when he one-hits the Yankees on April 10, 1989. Stieb pitched one-hitters in his last two starts of the 1988 season. Stieb eventually pitched a no-hitter on Sept. 2, 1990, against the Cleveland Indians.
Cleveland Indians right-hander Danny Salazar was unhittable at times on April 10, 2014. Salazar struck out 10 White Sox hitters in 3 2/3 innings, but allowed five earned runs in a 7-3 Chicago victory. Salazar was the first starters pitcher since 1914 to strike out 10 hitters without finishing four innings.
San Diego Padres first baseman Wil Myers hit for the cycle on April 10, 2017. Myers joined former All-Star outfielder Matt Kemp as the only players in franchise history who hit for the cycle. The 2013 American League Rookie of the Year hit a career-high 30 home runs in 2017 but has only knocked 29 out of the park the last two years.