Ken Stabler's 3 Divorces Were Dramatic and Expensive Even After His Death
Ken "The Snake" Stabler was a Hall of Fame quarterback in the '70s and '80s. He succeeded on the gridiron, but like many people, he wasn't so successful in his romantic relationships. Stabler has experienced three divorces — and they were all messy.
The very public splits from his wives hurt his reputation and cost him a lot of money as divorces tend to do for wealthy athletes. Stabler's divorces even continuing to cost him following his 2015 death.
Ken Stabler's NFL highlights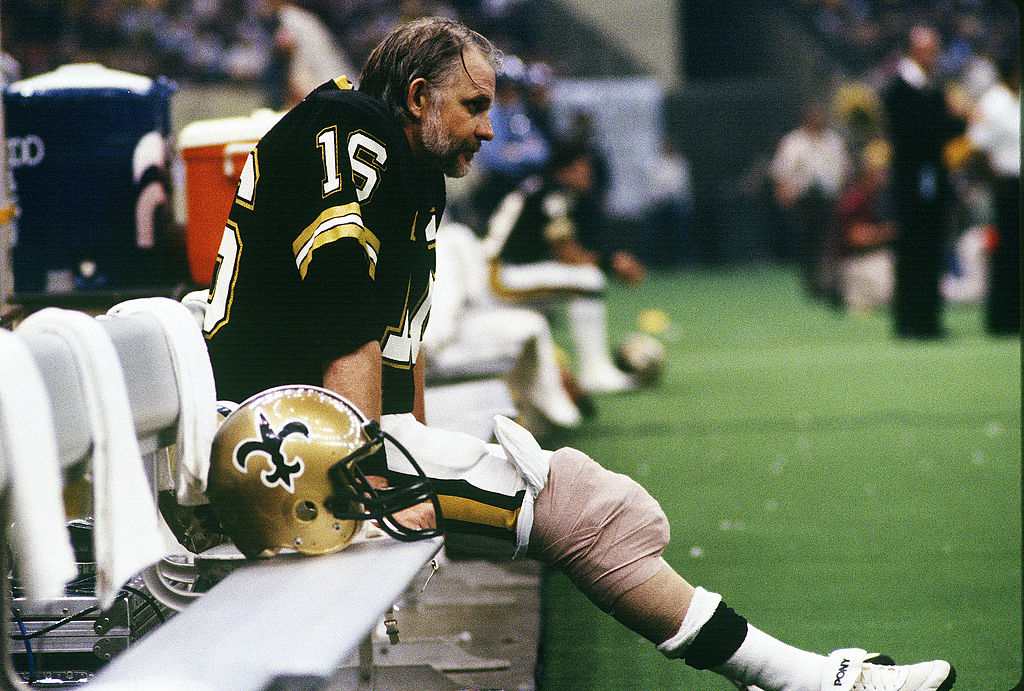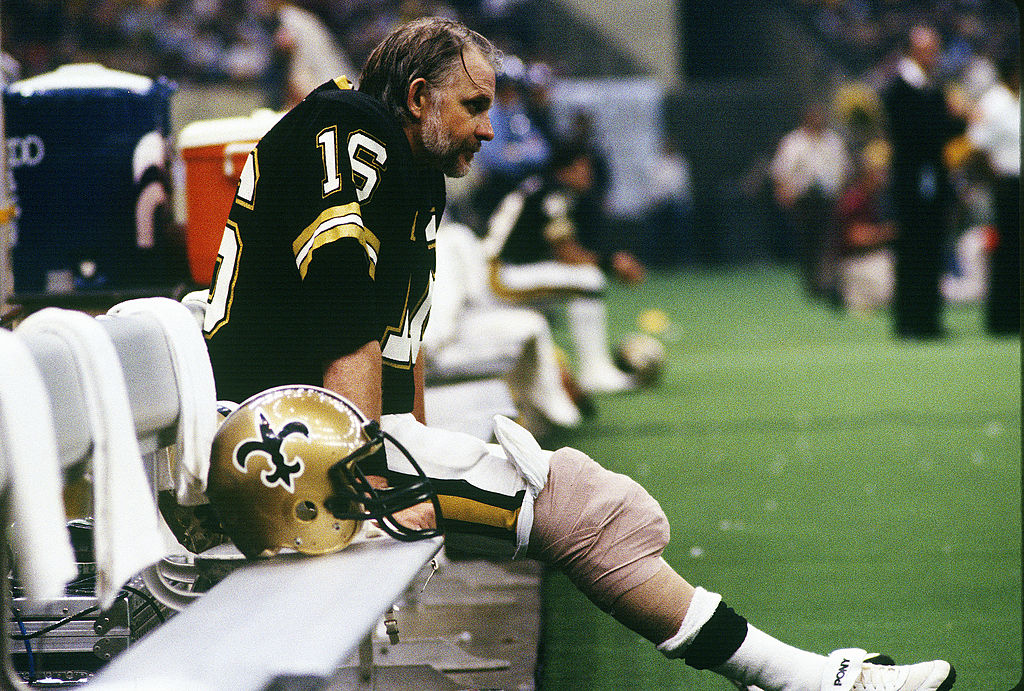 The Raiders took Stabler with the 52nd overall pick in the 1968 NFL draft, reports Pro-Football-Reference. He played for them from 1970-79 before going on to play two seasons with the Oilers and ending his career with two-plus seasons on the Saints.
In his 15 seasons, the quarterback played 184 games, with 146 of them being starts. In his starts, Stabler went 96-49-1, completing just under 60% of his passes for more than 27,000 yards, 194 touchdowns, and 222 interceptions. He went 7-5 in 12 postseason starts, throwing for 2,641 yards with 19 touchdowns, and 13 interceptions.
Stabler helped lead the Raiders to victory in Super Bowl XI in the 1976 season. The four-time Pro Bowler was voted NFL MVP in 1974. He posthumously entered the Pro Football Hall of Fame in 2016.
The Snake's three marriages and family life
Stabler's first two marriages and divorces came during his playing career when his fame attracted less-than-desirable acquaintances. Stabler married his first wife, Isabel Clarke, in 1968. This relationship lasted five years until they divorced in 1973.
Two years after his first marriage ended, Stabler got hitched to Debbie Fitzsimmons. This marriage lasted three years until 1978. He then waited six years to get married again, this time tying the knot with Rose Molly Burch in 1984. That marriage lasted 25 years before they broke it off in 2009.
Stabler has three daughters, Kendra, Alexa, and Marissa. The younger two coming from Stabler's final marriage. The NFLPA-certified middle daughter Alexa became a sports agent in 2017, allowing her to follow her father's footsteps in the NFL.
Contract information from Stabler's era is hard to find, but Celebrity Net Worth estimates his net worth as $300,000. This likely is much lower than what he earned in 15 NFL seasons due to the money he had to give up in his divorces.
The story of Ken Stabler's final divorce
The Daily Herald tells us about Stabler's third divorce, and how it was a mess even after he died. His third wife was Miss Alabama 1979, which probably appealed to the Foley, Ala., native and University of Alabama alum. But he ultimately referred to marrying Rose as a "miss."
Stabler told the Herald that "marrying that woman was the biggest mistake" he made in his life, referring to the divorce process that started in 2002. He predicted that she was going to "drag out this divorce to get all she can from it." He even said when the divorce became final, she'd milk the relationship for money "as long as I am alive, maybe longer" — and he was right.
The divorce was finalized in August 2009, when a circuit judge signed and filed the Divorce Decree. After that, Rose continued to deny that the divorce was legal, pushing for it to be overturned.
In April 2016 — almost seven years after the official divorce and nine months after Stabler's death — Rose claimed to be his widow. She announced her intent to join a class-action lawsuit against the NFL, hoping to receive financial compensation for CTE.
Rose claimed the disease — diagnosed after Stabler's death — impacted their marriage. Oldest daughter Kendra, who was legally declared the representative of her father's estate "without restriction," went after Rose's claims. Kendra said Rose "has no standing representing my father's estate, and certainly no right to receive money from any lawsuit."