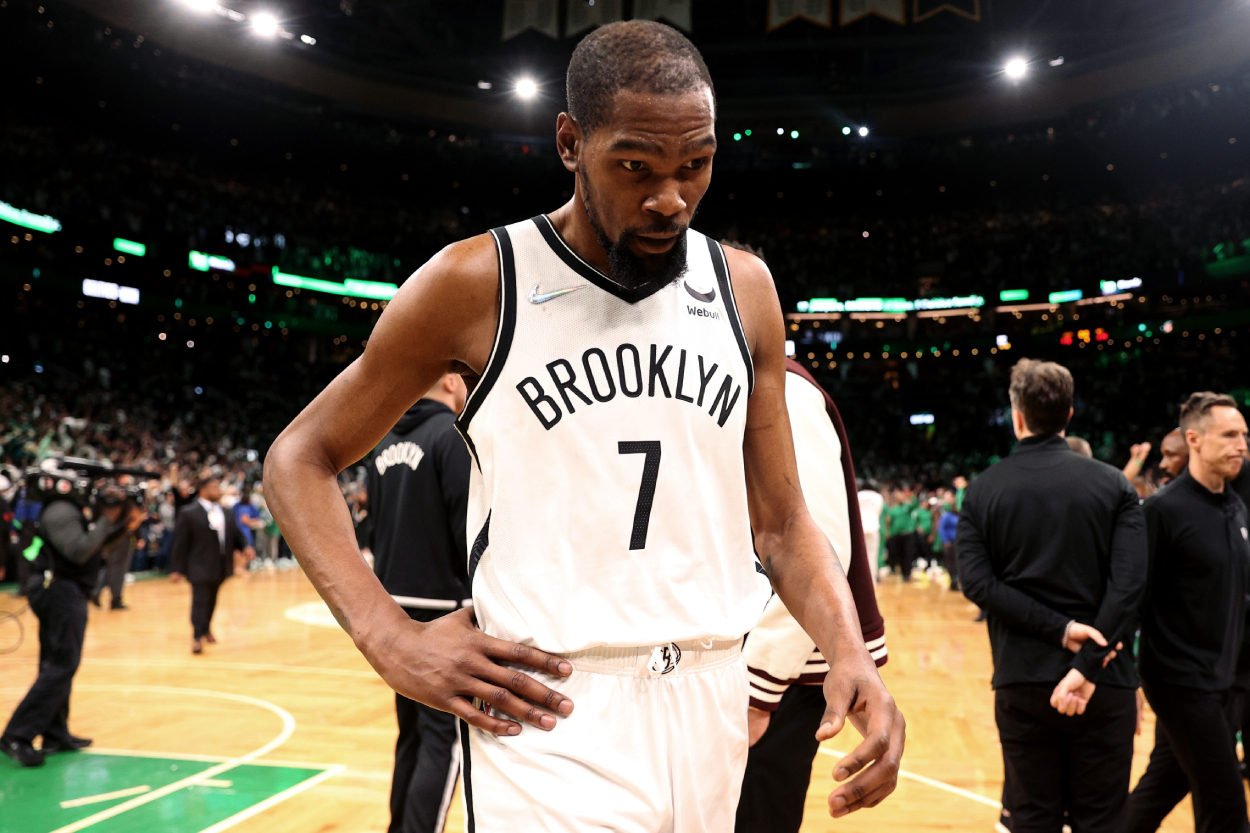 Kendrick Perkins Firmly Claims Kevin Durant 'Got Punked' by the Boston Celtics
Kevin Durant had a rough day in Game 1 against the Boston Celtics, and his former teammate, Kendrick Perkins, had a lot to say about the disappointing performance.
Kevin Durant has dominated in the playoffs numerous times throughout his legendary NBA career. However, Game 1 against the Boston Celtics on Sunday wasn't one of those instances.
Durant opened the first-round series by struggling significantly. The Brooklyn Nets star had 23 points on 37.5% shooting, and he went just 20.0% from three-point range. He also had six turnovers and missed the potential game-clinching shot with 15 seconds left, leading to his team's 115-114 loss.
Part of the reason he played so poorly was just that he simply missed the shots he usually makes. But the Celtics' defense also deserves a lot of credit, and Durant's former teammate, Kendrick Perkins, believes Boston even punked KD.
Kendrick Perkins said the Boston Celtics 'punked' Kevin Durant
Kevin Durant played with Kendrick Perkins across five different seasons on the Oklahoma City Thunder. However, they have since traded shots over the years. So, Perkins recently added another chapter to their beef by saying KD got punked by the Celtics.
"KD got punked yesterday, and I haven't seen this Kevin Durant in a long time," Perkins said on the April 18 episode of First Take. "When I look at what Grant Williams and Jayson Tatum was doing to him, they were getting physical; they were pushing him off the spot. KD was flailing and flopping everywhere. … Will KD struggle the entire series? Probably not. I'm guessing he won't. I've seen this movie before. But last night, yesterday's game, KD got exposed from the physicality aspect."
He continued: "They were physical; they were bumping him; they were into him; they were frustrating him, and those turnovers weren't just careless turnovers – they were forced turnovers, active hands, getting into his body."
Saying Durant "got punked" is certainly a significant claim, and Perkins doubled down whenever Stephen A. Smith gave him some pushback.
But whether you think his statement is fair or not, Durant will likely bounce back.
Kevin Durant will likely bounce back for the Nets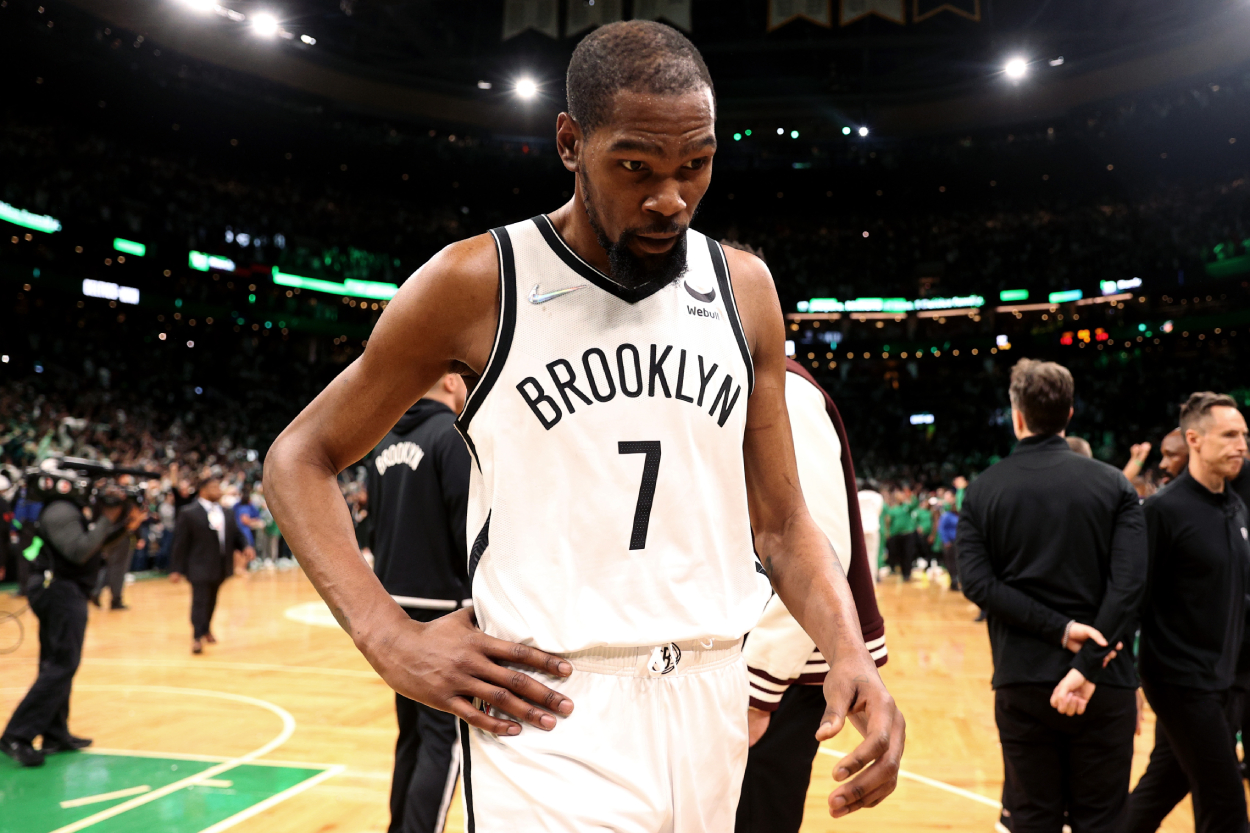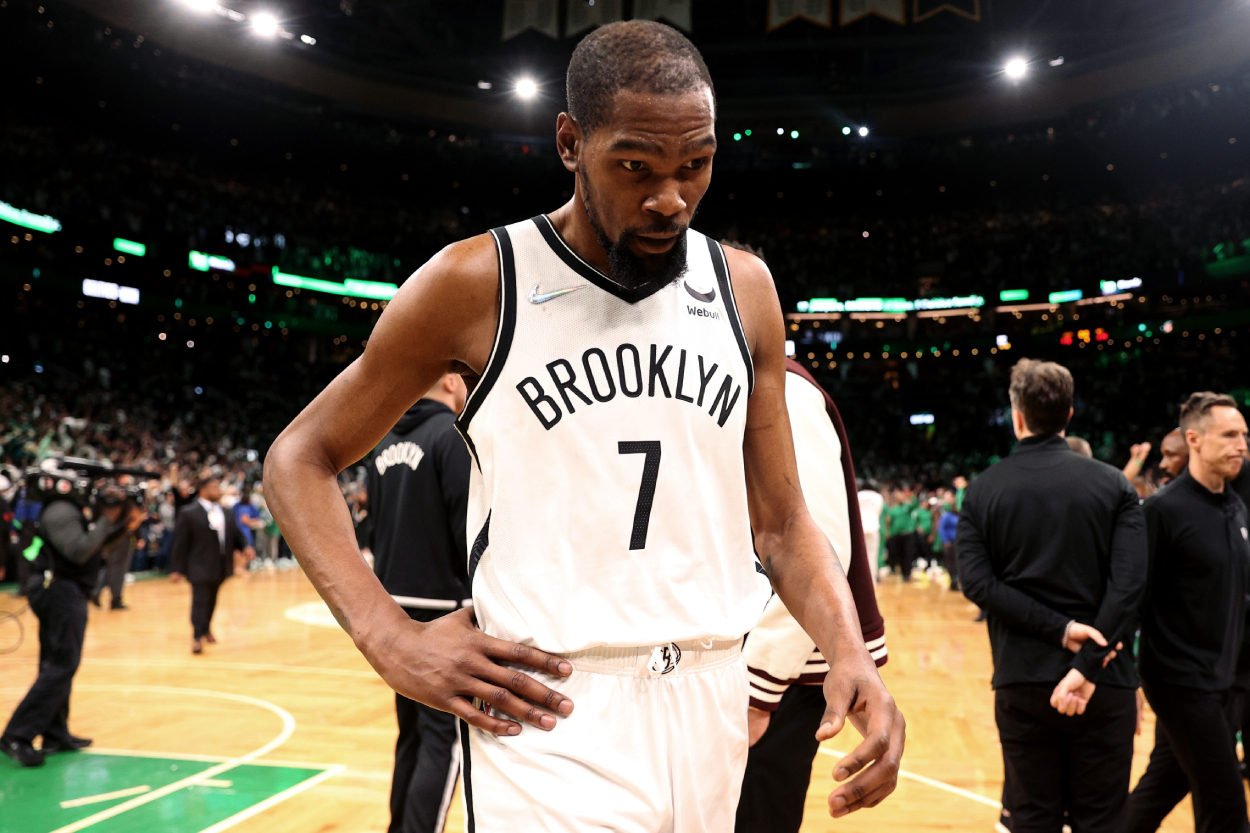 No one expects Kevin Durant to repeat his Game 1 performance. He averages 29.5 points in the playoffs for his career and has made 47.7% of his field-goal attempts.
Last season in the Eastern Conference semifinals against the Milwaukee Bucks, Durant scored 28 points on 36.0% shooting in Game 4. He also only made 12.5% of his three-pointers. 
How did he perform in Game 5? KD, who reminded Magic Johnson of Michael Jordan, dropped a whopping 49 points two nights later on 69.6% shooting. He also made 44.4% of his three-pointers.
Did Durant play poorly against the Celtics? Absolutely. Did his struggles play a role in the Nets' loss? Duh. But will we see this again in Games 2 or 3? Probably not.
The Celtics may have "punked" Durant in Game 1, but the series is far from over.
Stats courtesy of Basketball Reference