Kendrick Perkins Earned $57 Million in the NBA and Has His Eyes Set On Another Way to Make Millions
In a world where ESPN pays Stephen A. Smith a staggering $12 million salary to spew hot takes and xenophobic commentary, Kendrick Perkins is trying to cash in another way.
Perkins, who earned over $57 million in the NBA, isn't going the cryptocurrency route to earn extra money. Instead, the longtime Boston Celtics big man and current ESPN contributor is using his dogs.
Kendrick Perkins is cashing in on the dog breeding business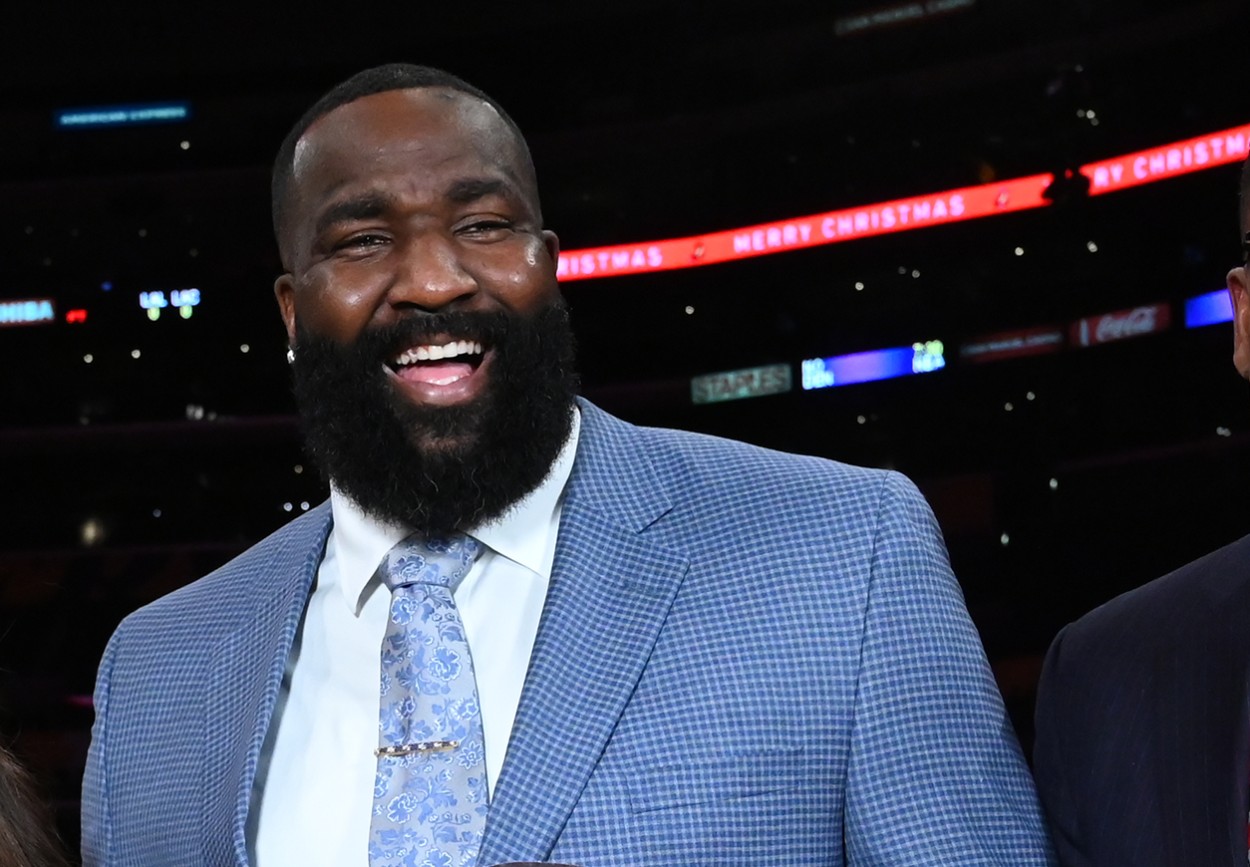 Everyone loves dogs, including a 14-year NBA veteran who stood 6 feet 10 inches and weighed 270 pounds during his playing days.
In a recent interview with Barrett Sports Media, Perkins explained he and his brother-in-law breed exotic French bulldogs. After buying his dog Diesel for $18,000, the two bought a female bulldog for $20,000. Perkins estimated they've made nearly $230,000 off four litters of puppies the two bulldogs had this far.
Next up on the dog list? According to Perkins, that would be Fluffy Frenchies — or as he calls them, "the best Frenchies ever."
"They're just super exotic. They're different because of their hair. They look like stuffed animals. It's just the new thing around the world. There was one guy that made like $3 million in a month just off his dog's stud fee."

Kendrick Perkins
Perkins said he hopes to turn his dog breeding into a seven-figure business.
Perkins has shown off his love of dogs since he retired from the NBA
Say whatever you want about Perkins as a player or analyst, but there is one thing people can't dispute. Above all else, he is a dog person.
Perkins has tweeted pictures of his dogs over the years, most of which are Rottweilers and Bulldogs. However, his wife's Pomeranian made a cameo appearance on an NBC Sports Boston segment earlier this year when the dog kept barking.
Everything in sports is so morbid right now. The coronavirus pandemic is once again impacting Major League Baseball and the U.S. Olympics. Los Angeles Dodgers pitcher Trevor Bauer and former San Francisco 49ers cornerback Richard Sherman have each had high-profile legal issues of late.
Sometimes, we need a smile in our lives to get our minds away from the bad news. Perkins has found his happiness through his dogs. He's also found ways to legally profit off breeding dogs while also ensuring that the ones in his life are taken care of, even if he's doing a live interview.
Perkins has a bright future in the broadcasting world
If his broadcasting career doesn't work out, Perkins at least has a potential backup plan in the form of dog breeding.
For now, though, he has an opportunity to make both succeed. ESPN clearly wants to make Perkins a staple of the network's NBA coverage, while NBC Sports Boston values his evaluations on the Celtics.
It will be interesting to see what Perkins' future at ESPN looks like, especially if the network revamps its NBA coverage after the Rachel Nichols-Maria Taylor saga. Taylor is expected to sign with NBC and potentially cover the 2020 Olympic Games.
If ESPN remains high on Perkins, his eventual ceiling might be as a full-time analyst on NBA Countdown. And if not, he has some very good boys and girls willing to help him make money.
All stats courtesy of Basketball-Reference.