Kendrick Perkins Encourages LeBron James to Rejoin Cavs
LeBron James is the ex that will keep coming back.
Despite James already leaving the Cleveland Cavaliers twice, the Ohio native ignited a Twitter storm this weekend by saying the door for his potential return to the Cavs isn't closed. In past years, that may have seemed bizarre. Why would he return to Cleveland when he's in LA and just won a championship with the Los Angeles Lakers in 2020?
However, the Cavaliers are one of the NBA's best teams this season and would give James an excellent opportunity to win his fifth ring.
So, what does James' former Cavs teammate Kendrick Perkins think about the possibility? He actually welcomes it.
LeBron James is leaving the door for a possible Cavs return open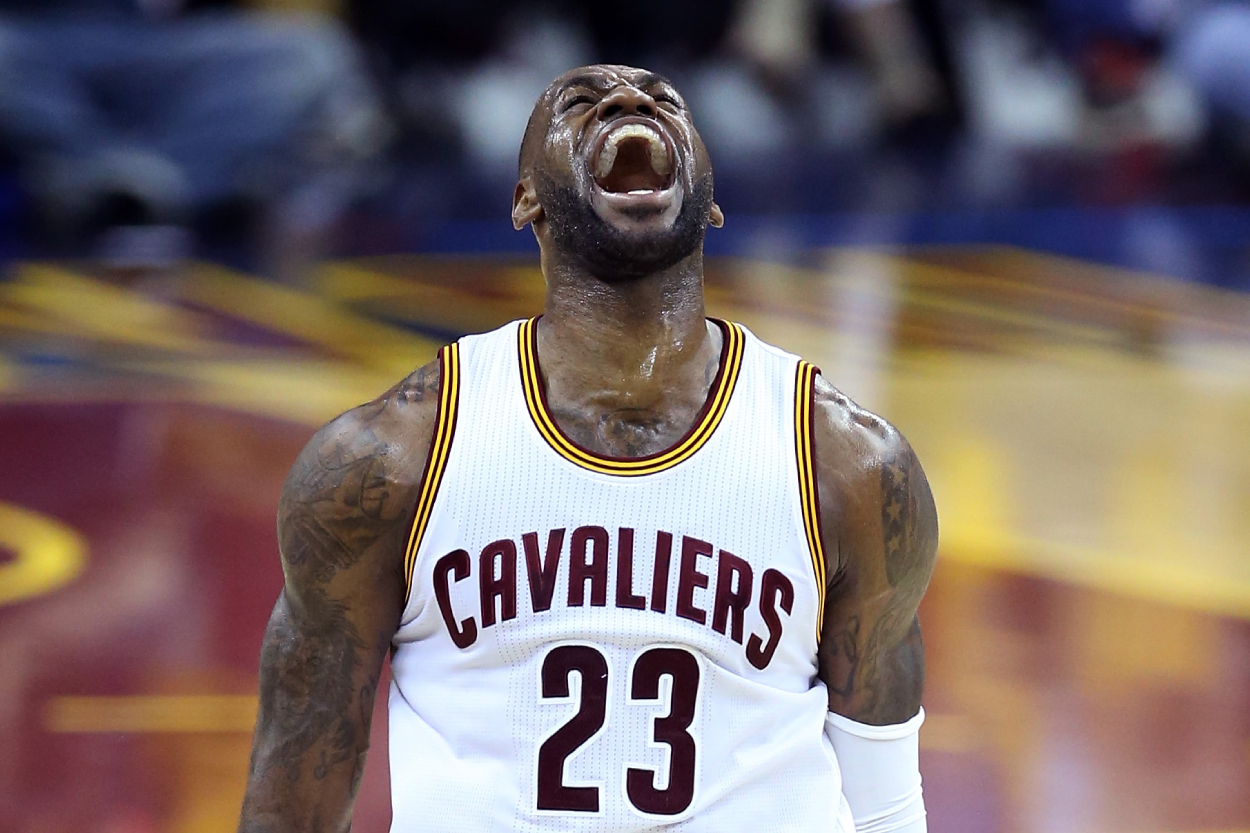 The King returned to his throne this weekend. LeBron James and the rest of the NBA's top players traveled to Cleveland for the 2022 NBA All-Star Game, and his presence in his old hometown ignited questions on whether he could return to the team he spent 11 of his 19 seasons with in the Cavs.
"The door's not closed on that," James said to Jason Lloyd of The Athletic. "I'm not saying I'm coming back and playing, I don't know. I don't know what my future holds. I don't even know when I'm free."
The Cavs are having success without LeBron for the first time in over two decades. Youngsters like Darius Garland, Jarrett Allen, and Evan Mobley have led them to a 35-23 record, and they are just 2.5 games out of first place in the Eastern Conference.
James' Lakers, on the other hand, are 27-31 and currently own the ninth seed in the West.
So, could James actually leave the Lakers for the Cavs? It's possible, and Kendrick Perkins is all for it.
Kendrick Perkins welcomes LeBron's return
Kendrick Perkins played on two Finals teams with LeBron James and the Cavaliers in 2014-15 and 2017-18. So, he appears to have a soft spot for both James and Cleveland, and seemingly likes the idea of LeBron returning to his old squad.
"I wouldn't be mad at him for going back to Cleveland," Perkins said on the Feb. 21 episode of Get Up. "Right now, Cleveland is eye candy. … If LeBron James was to go back to Cleveland and match up with (Darius Garland, Jarrett Allen, and Evan Mobley) and bring another championship to the state of Ohio, do you know what that does for his legacy?"
Perkins then pointed to James' intelligence and essentially said The King knew what he was doing with his recent comments.
"LeBron James is ahead of his time; he's been that way since we was 16 years old, and so if he said the door is not closed, believe me – it don't have a lock on it," Perkins said. "… It's wide open."
Perkins seems impressed with this current Cavs squad, and that's for good reason. But how would James fit on it?
How would LeBron James fit on this current version of the Cavs?
If the Cavs choose not to re-sign Caris LeVert and Kevin Love next offseason, they will likely have a max spot to sign LeBron James in 2023.
But money aside, how would James fit on this team?
It's hard to say what pieces will still be in Cleveland in two seasons, but we can almost guarantee that Darius Garland, Jarrett Allen, and Evan Mobley will be there.
So, James would likely play the two or three in that lineup. He would have to play off the ball more thanks to how dynamic Garland is at point guard, but LeBron could play the one whenever Garland is off the court and would have two excellent bigs to throw lobs to in Mobley and Allen. James has also been most effective with shooters surrounding him, and Garland would give him that option in certain sets.
Cleveland is an excellent defensive team. The Cavaliers have allowed the fewest points per game in the league this season, so they would be able to hide some of James' declined skills on that end of the court. But his basketball IQ would also help them improve in that area.
We still have a long way to go before we know where LeBron James is playing in 2023-24. However, if he can stay healthy and continue playing at the level he is currently playing at, he would make the Cavs championship favorites.
RELATED: LeBron James Says He Felt Like the GOAT After Winning 2016 NBA Finals