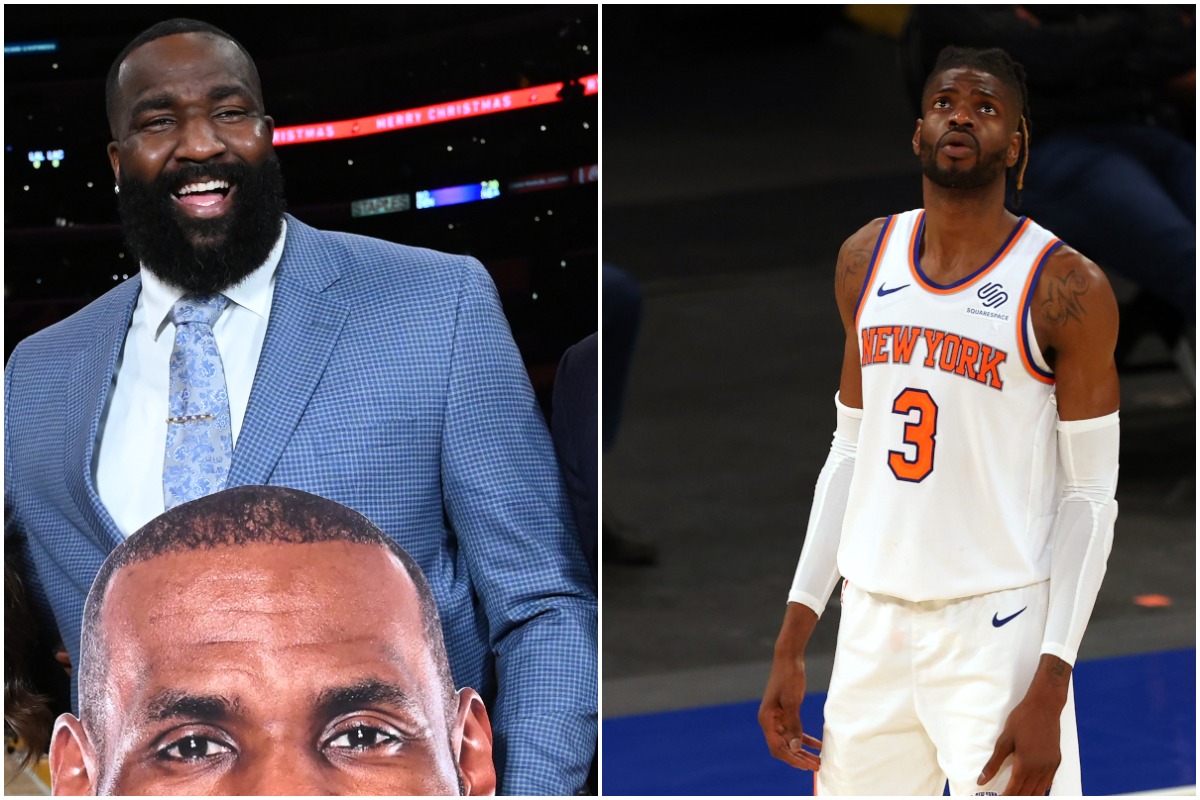 Kendrick Perkins Fires a Shot at Nerlens Noel Over Rich Paul Accusations
Kendrick Perkins called out Nerlens Noel after the New York Knicks center filed a lawsuit against former agent Rich Paul of Klutch Sports. Noel claims Paul's poor representation cost him nearly $60 million in lost salary.
New York Knicks center Nerlens Noel turned some heads recently when he filed a lawsuit against his former agent, Rich Paul of Klutch Sports. Noel claims he lost nearly $60 million in potential income under Paul's representation from 2017–20. LeBron James whisperer and current sports media personality Kendrick Perkins fired shots at Noel over the suit from out of left field.
It isn't the first time Perkins put himself in a potentially compromised position regarding Klutch Sports. Perkins appeared to be caping for Paul and the company's clients a little too enthusiastically in the past. This time around, the ESPN commentatorv flat-out called Noel untruthful.
Nerlens Noel allegedly lost a bundle as a free agent in 2017
According to ESPN, Nerlens Noel opted to sue Paul after Klutch filed a grievance with the National Basketball Players Association. The company claimed Noel failed to pay commission to Klutch on the one-year contract he had with the New York Knicks in 2020–21. Commission on the $5 million salary was $200,000.
In his suit, Noel claims his former agent, Happy Walters, had a four-year, $70 million offer from the Dallas Mavericks in 2017. Noel finished that season with the Mavs and was a restricted free agent. Noel claims he fired Walters and hired Paul after the two met at a birthday party in Los Angeles for Paul's client, Philadelphia 76ers star Ben Simmons.
Paul advised Noel to reject the four-year offer. Noel did and signed a $4.1 million qualifying offer. That would allow him to become an unrestricted free agent in 2018. A broken thumb kept Noel out for half of the 2017–18 season. He wound up signing a two-year minimum deal with the Oklahoma City Thunder and followed that with a bargain deal with the Knicks.
Specifically, Noel says Klutch didn't prioritize him in negotiations and failed to land a multi-year deal with Oklahoma City Klutch told him was in progress. With new agent George Langberg, Noel re-signed with the Knicks for three years and $27.7 million. He can also earn another $4.1 million in incentives.
Nowhere in any of that legal morass did Kendrick Perkins' name get mentioned. But as he is prone to doing these days, Perkins inserted himself into something that wasn't any of his business.
Kendrick Perkins accuses Nerlens Noel of being manipulated
A few days after the ESPN story about Nerlens Noel's lawsuit was published, Kendrick Perkins tapped out an ominous accusation on Twitter.
Noel responded with excerpts from an article about his situation from Bleacher Report. Perkins replied with an insult. Noel came back with a clown emoji.
This sort of behavior has become Perkins' shtick. He blasts hot takes at a pace that would make Skip Bayless or Colin Cowherd blush.
But since it's doubtful Perkins is an attorney (nor does he play one on TV), this is one instance where the big fella should sit this one out.
Perkins claimed in 2020 he's not on the payroll at Klutch Sports. So why appoint yourself company spokesperson regarding a legal fight that has nothing to do with you?
For better or worse, Perkins has fallen in love with the sound of his voice on television. At this point, it doesn't seem he's capable of stopping himself. That's too bad because Perkins does have some valuable insights to share. They just get lost in the sheer volume of nonsense he injects into the conversation.
Kendrick Perkins played a role in pairing Anthony Davis with Klutch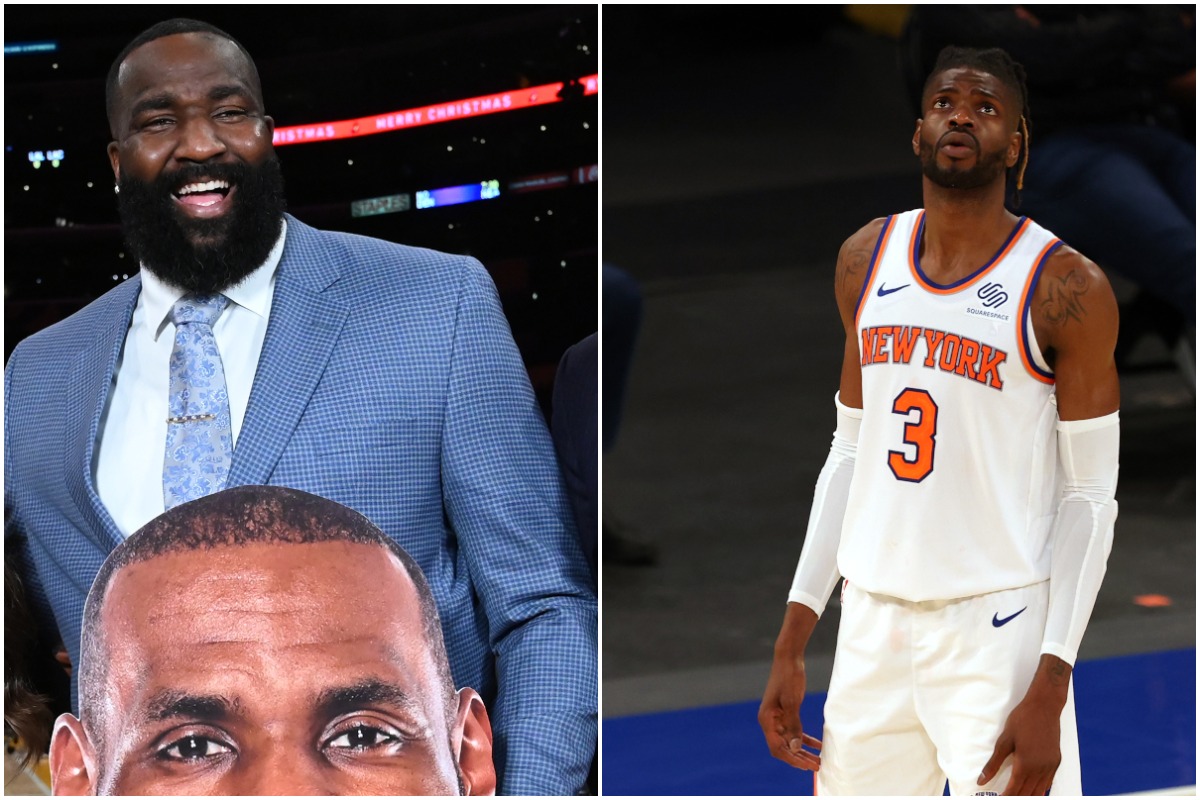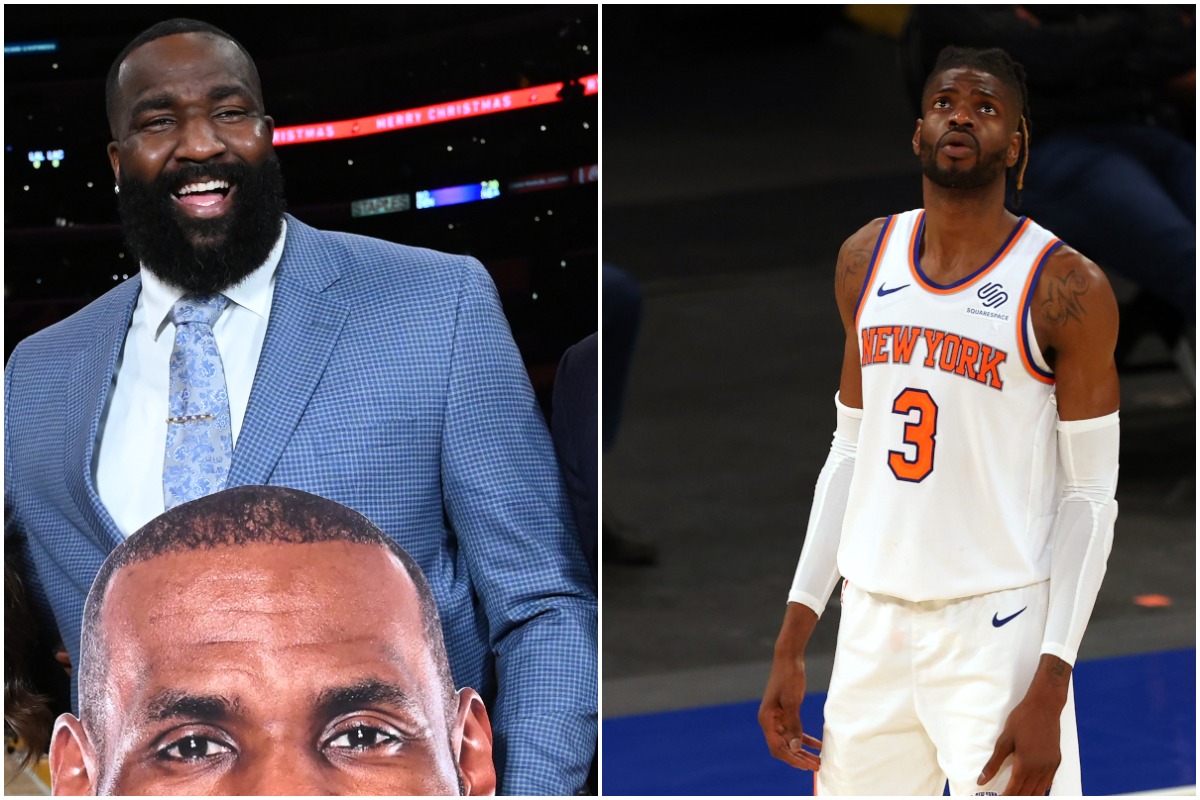 In 2019, Dave McMenamin of ESPN did a lengthy piece detailing how Anthony Davis went from the New Orleans Pelicans to the LA Lakers.
As it turned out, Kendrick Perkins played a central role in the transaction. Perkins was a teammate of Davis' with the Pelicans in 2015. He also played with James in Cleveland around the same time frame. But Perkins' association with James went all the back to when they were teenagers playing for the same AAU team.
In 2018, Davis was reportedly seeking new representation. Perkins introduced him to Klutch Sports. It was Paul who orchestrated AD's very messy and very public divorce from New Orleans. Davis wound up signing a five-year, $190 million max deal to stay with the Lakers. Would it be inappropriate to wonder if Perkins got a chunk of the $7.6 million commission on that contract? Of course, it would.
Not as inappropriate as Kendrick Perkins getting into Nerlens Noel's legal business, mind you, but inappropriate just the same.
Contract information courtesy of Spotrac.