Kendrick Perkins Has a Large Net Worth Despite Averaging Less Than 6 Points Per Game in His Career
Throughout his NBA career, Kendrick Perkins was more known for his defense than anything he could do for his teams offensively. Perkins scored less than six points per game in his career, but was still a successful role player for some teams, especially the Boston Celtics. His lack of ability offensively, though, did not keep Perkins from racking up a massive net worth.
Kendrick Perkins helped the Boston Celtics win a championship
For over seven seasons to start his career, Kendrick Perkins played for the Boston Celtics. He was on some really good Celtics teams too. 
Perkins only played in 10 games for the Celtics in 2003-04, but then played in 60 games or more for the Celtics each season the next six years. The Celtics lost in the first round of the playoffs in 2003-04 and 2004-05, and then missed the playoffs in 2005-06 and 2006-07. 
However, the 2007-08 Celtics team was legendary. Led by Paul Pierce, Kevin Garnett, and Ray Allen that season, the Celtics ultimately won the NBA Finals. Perkins was a nice role player that year too, as he averaged 6.9 points per game and 6.1 rebounds. 
Perkins then played on the Celtics the next two seasons and part of the 2010-11 season. The Celtics lost in the Eastern Conference Semifinals in 2008-09 but went back to the Finals in 2009-10. They, however, ultimately lost to the Los Angeles Lakers.
Perkins had the best season of his career statistically in 2009-10 too as he averaged 10.1 points per game, 7.6 rebounds, and 1.7 blocks. 
Perkins played on three different teams to end his career
During the 2010-11 season, the Celtics traded Perkins to the Oklahoma City Thunder. Perkins then played with the Thunder until the 2014-15 season. He never averaged over 5.1 points per game while he was there, though.
The Thunder, however, had a lot of success while Perkins was there as the team went to the Finals in 2011-12 and the Western Conference Finals in 2013-14. Perkins averaged 23.1 minutes per game during his time with the Thunder. 
Perkins then played with the Cleveland Cavaliers in 2014-15, appearing in 17 regular-season games and eight playoff games. The Cavaliers went to the Finals that year but lost to the Golden State Warriors. He then appeared in 37 games with the New Orleans Pelicans in 2015-16 and one game with the Cavaliers in 2017-18. Perkins has not played since that season.
In total in his NBA career, Perkins averaged 5.4 points per game and 5.8 rebounds. He has since joined ESPN as he appears on various shows like Get Up, First Take, and The Jump, according to his bio on ESPN Press Room. 
He has a massive net worth despite only averaging 5.4 points per game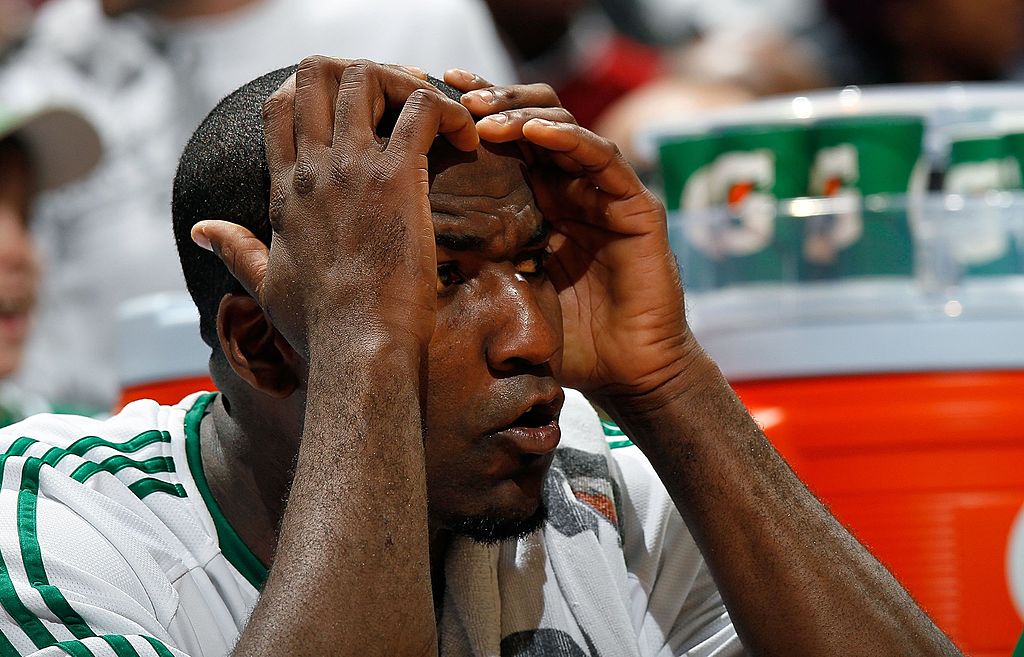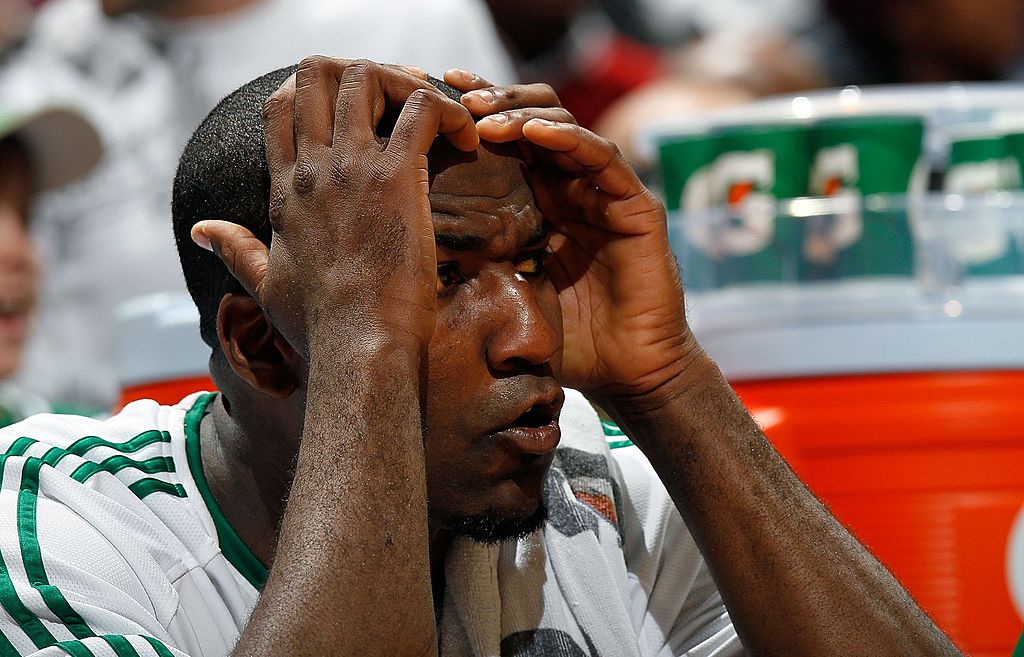 Not scoring over six points per game in his career did not keep Perkins from racking up a nice net worth. 
In his career, Perkins earned an estimated $57.75 million, according to Spotrac. He earned over an estimated $17 million with the Celtics, and $29.45 million with the Thunder, also according to Spotrac. Making all of this money helped Perkins rack up an estimated $18 million net worth, according to Celebrity Net Worth. 
Kendrick Perkins did not scare teams on the offensive end. However, he was pretty intimidating on defense and was always a nice role player. His play ultimately helped some teams have a lot of success, which also made his services pretty valuable, and helped him accumulate a pretty significant net worth.
If he keeps working at ESPN too, his net worth could maybe increase even more in the coming years.
Stats courtesy of Basketball Reference