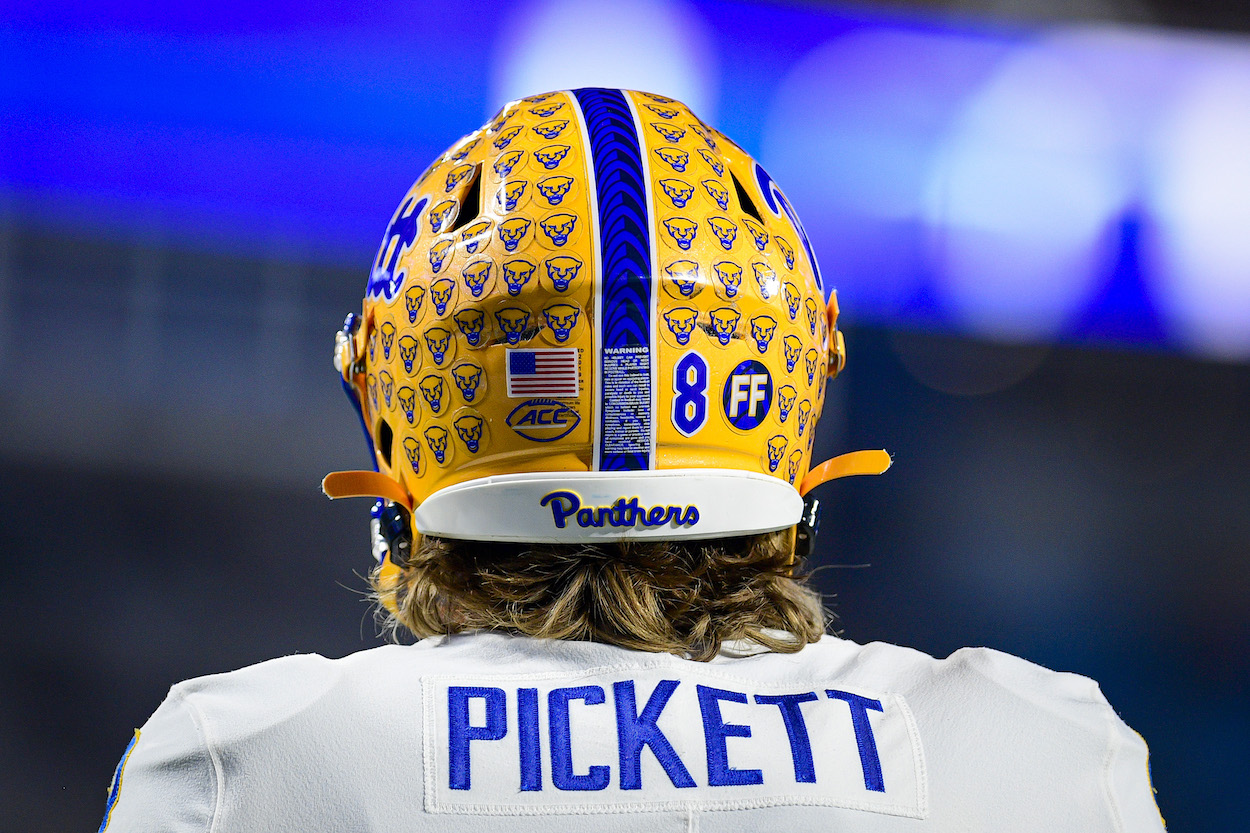 Kenny Pickett May Have Just Tipped the Panthers 2021 NFL Draft Plans
Kenny Pickett's praising comments about Carolina head coach Matt Rhule may have just revealed the Panthers' 2021 NFL Draft plans.
The 2022 Senior Bowl has officially concluded, and top quarterback prospect Kenny Pickett did nothing but improve his stock during his time in Mobile, Alabama. Several teams are expected to be interested in the former Pitt product, including the Carolina Panthers.
The Panthers are in a confusing spot at quarterback due to the presence of Sam Darnold (on the hook for $18.8 million next season). However, that isn't stopping them from doing their due diligence on quarterbacks in this year's draft.
Kenny Pickett may have just tipped the Panthers' draft plans
Darnold may have been the Panthers' long-term play at quarterback last offseason, but things have changed due to his rocky season. Darnold severely struggled when healthy, which ultimately led to Carolina experimenting with P.J. Walker and Cam Newton at QB.
Darnold is still under contract next season. However, common sense suggests the Panthers are looking to upgrade at QB via the draft. According to Pickett himself, this is exactly what the Panthers are trying to do. He revealed that he spoke to the Panthers at the Senior Bowl and plans to speak to them again before the draft.
Carolina is certainly doing its due diligence on the projected first-round pick.
Former University of Pittsburgh quarterback Kenny Pickett is considered one of the top prospects in this year's NFL draft, and the Panthers are one of the teams most in need of a franchise quarterback … Pickett said he talked with the Panthers at the Senior Bowl and expects to meet with them again before the draft. The Panthers have the No. 6 overall pick, and Pickett could be an option there.

Michael David Smith, Pro Football Talk
Kenny Pickett already has a relationship with Panthers HC Matt Rhule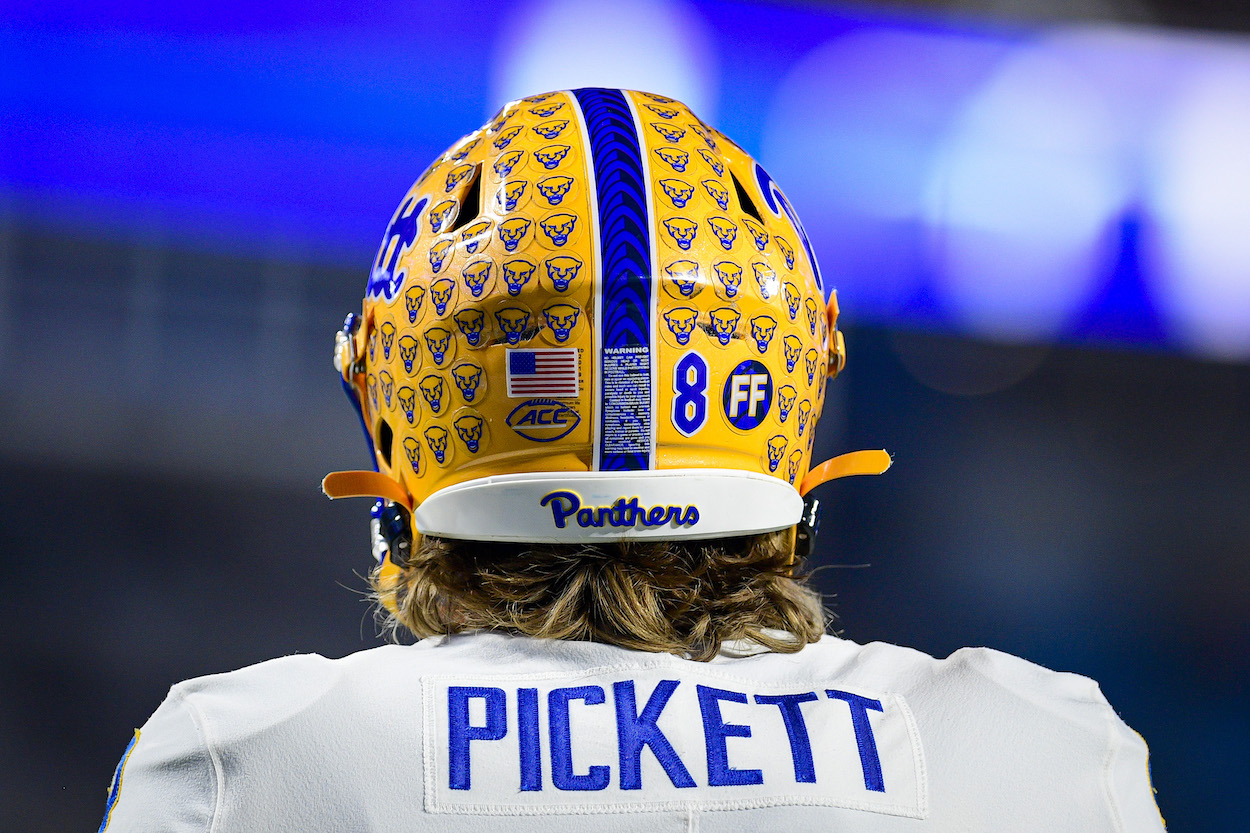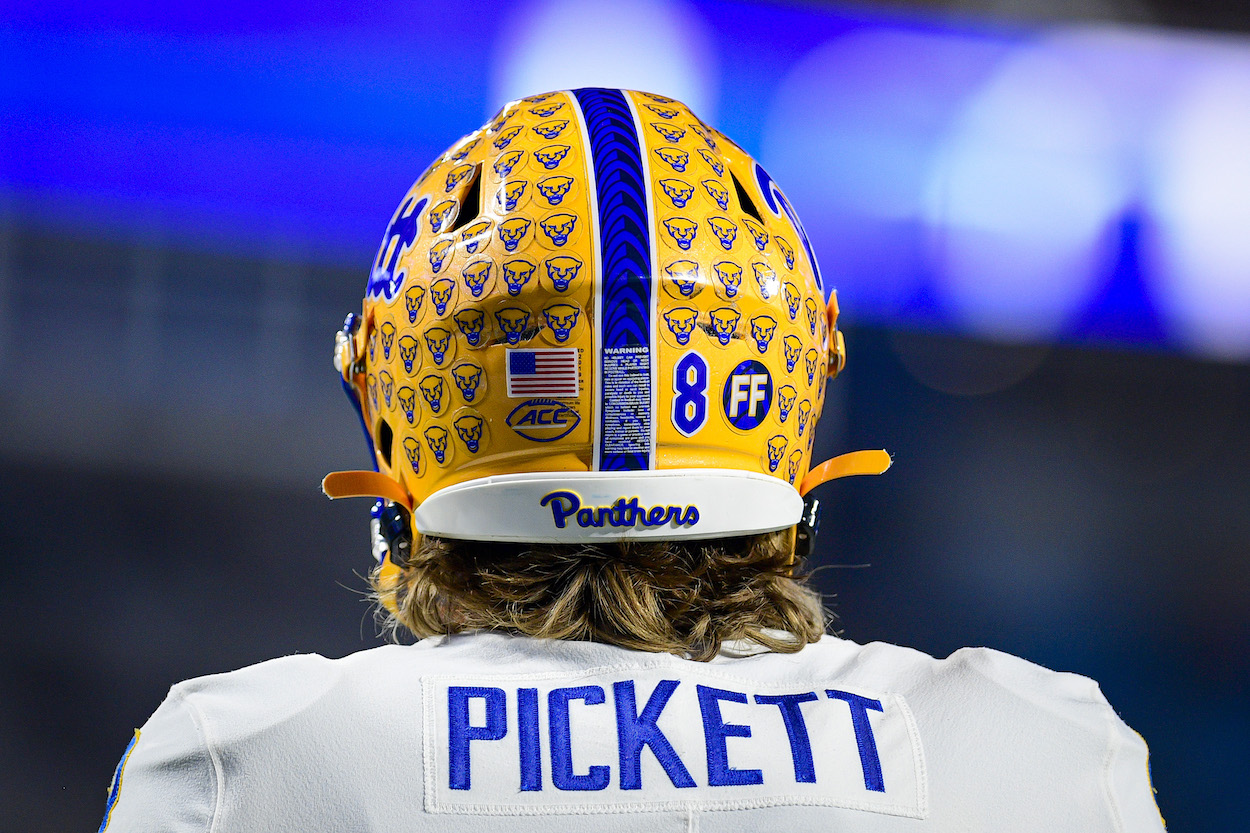 The Panthers needing a new quarterback is enough reason for the team to express interest in Pickett leading up to the draft. However, it's also worth pointing out that Pickett already has a pre-established relationship with current Panthers head coach Matt Rhule.
Rhule initially recruited Pickett to play at Temple before Pickett changed his mind and committed to Pitt. While this initial partnership didn't pan out, the two are still on good terms, according to Pickett.
"He's [Rhulle] a great person. It comes down to people first in this business," Pickett said via the Charlotte Observer. "Talking to all the players that he's coached when I was thinking about committing, that's really all it's about. How great of a guy he is and how hard they play for him."
Matt Rhule would be wise to tie his success to a new QB
Rhule has had two opportunities to develop a franchise-caliber QB (Teddy Bridgewater and Darnold) and failed both times. Bridgewater was solid, but nothing too special. On the other hand, Darnold was a downright disaster during his debut season in Carolina.
If Rhule is serious about building a long-term winner, he should absolutely target Pickett with the No. 6 overall pick.
It might feel like an overly aggressive decision on the outside looking in. However, one shouldn't understate the importance of a franchise QB. All it takes is one special arm to completely turn a team around (see Joe Burrow and the Cincinnati Bengals).
Like Sportscasting on Facebook. Follow us on Twitter @sportscasting19.