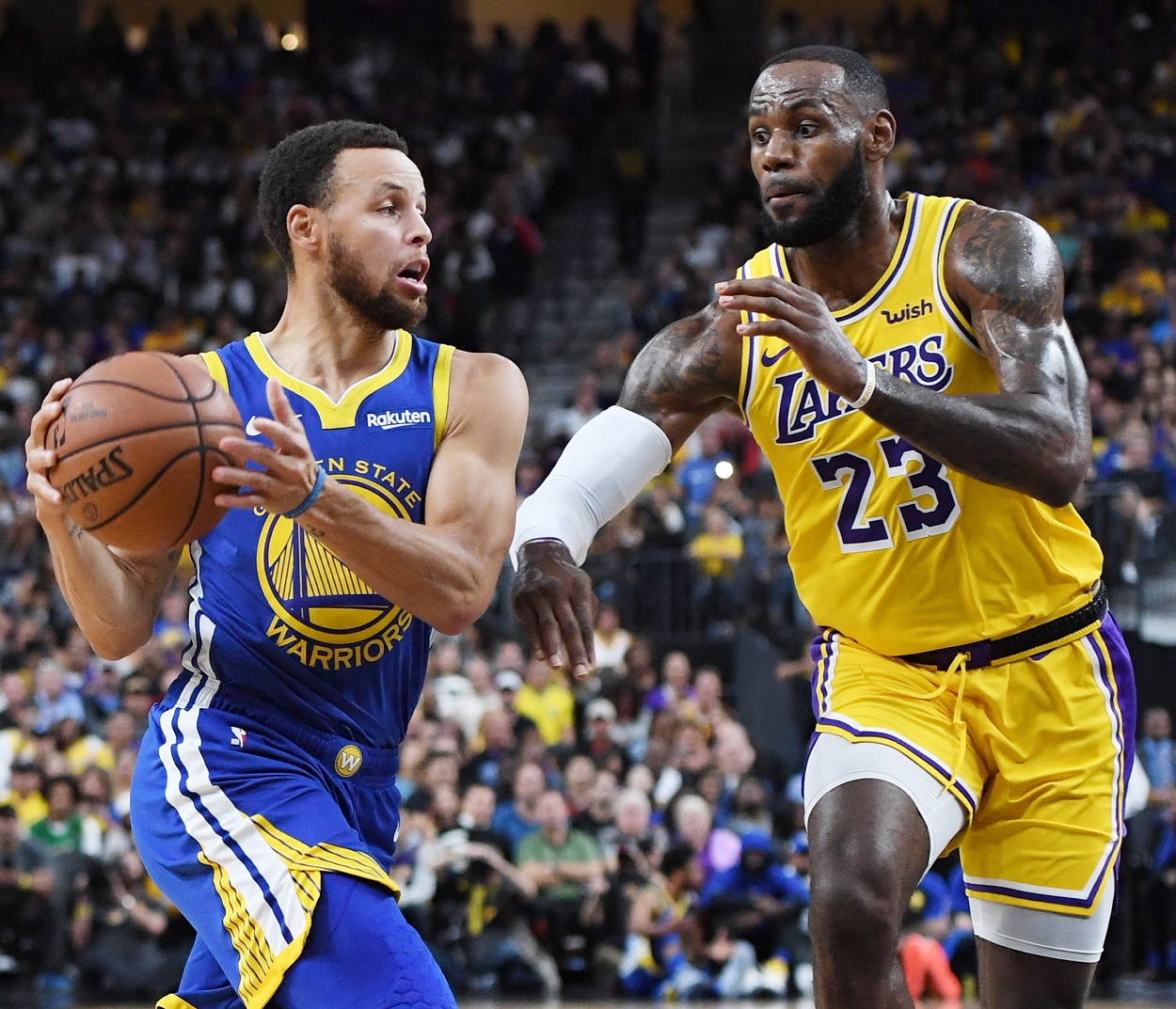 Kenny Smith Gives LeBron James Extra Motivation Ahead of the Lakers-Warriors Play-In Matchup by Calling Stephen Curry 'the Best Player on the Planet'
Kenny Smith says Stephen Curry, not LeBron James, is "the best player on the planet today."
In a matchup nobody could have predicted at the start of the season, LeBron James and the Los Angeles Lakers will square off with Stephen Curry and the Golden State Warriors on Wednesday night in the Western Conference portion of the NBA play-in tournament. Seeing as the game will air on ESPN, Kenny Smith won't get the chance to truly hype up the matchup between the two future Hall of Famers on the TNT airwaves.
But that didn't stop the two-time NBA champion from making his feelings known on who he believes is the better player at the moment.
Kenny Smith chooses Stephen Curry over LeBron James as 'the best player on the planet today'
Let's just get this out of the way from the get-go. Ahead of Wednesday night's Lakers-Warriors matchup, Smith offered up quite the hot take on the superstar matchup between James and Curry by naming the latter as not only the best player in the play-in game but on the entire planet.
"As great as LeBron is … the best player on the planet today, as of right now, is Stephen Curry."

Kenny Smith on LeBron James vs. Stephen Curry
That's certainly a bold take and if we're looking at just recent numbers, Smith would be right. LeBron has played just three games in May and has posted numbers below his career averages with 22.7 points, 6.7 assists, and five rebounds in those three games. Meanwhile, Curry has posted 36.8 points, 5.6 assists, and 5.1 rebounds in eight games this month.
It should be noted, however, that James averaged just 27.6 minutes in those three games (well below his season average of 33.4) as he's been dealing with that right ankle injury. Curry, on the other hand, has averaged 34.5 minutes per game in May. As for the entire season, James averaged 25.0 points, 7.8 assists, and 7.7 rebounds while Curry averaged an NBA-best 32.0 points per game, 5.8 assists, and 5.5 rebounds.
So it is actually really close at this point in time. But Kenny actually has a bit of history in not giving LeBron as much respect as others do.
LeBron barely made Smith's all-time top-10 list last year
During an appearance last summer on Complex Sports' Load Management podcast, Smith revealed a portion of the top 10 on his all-time greatest NBA players list and upset quite a few people by saying James was No. 10 on his list and even added a "possibly" in there to make matters worse for LeBron lovers. "The Jet" threw more fuel on the fire by saying Kobe Bryant didn't even make his top 10 at all.
As for his reasoning, Smith stated that "it's so much easier to score now that it makes it hard to judge guys' ability," which is why the picks he did offer up were old-school players such as Michael Jordan, Magic Johnson, Larry Bird, and even his Inside the NBA teammate, Shaquille O'Neal.
Naturally, Smith was taken to task on social media for his statements but he's certainly entitled to his own opinions, just as he's entitled to his current opinion involving Steph and LeBron. And it's not as if this latest statement is even that insulting as James himself says Curry should be named NBA MVP for what he's done this season.
James says Curry should be named NBA MVP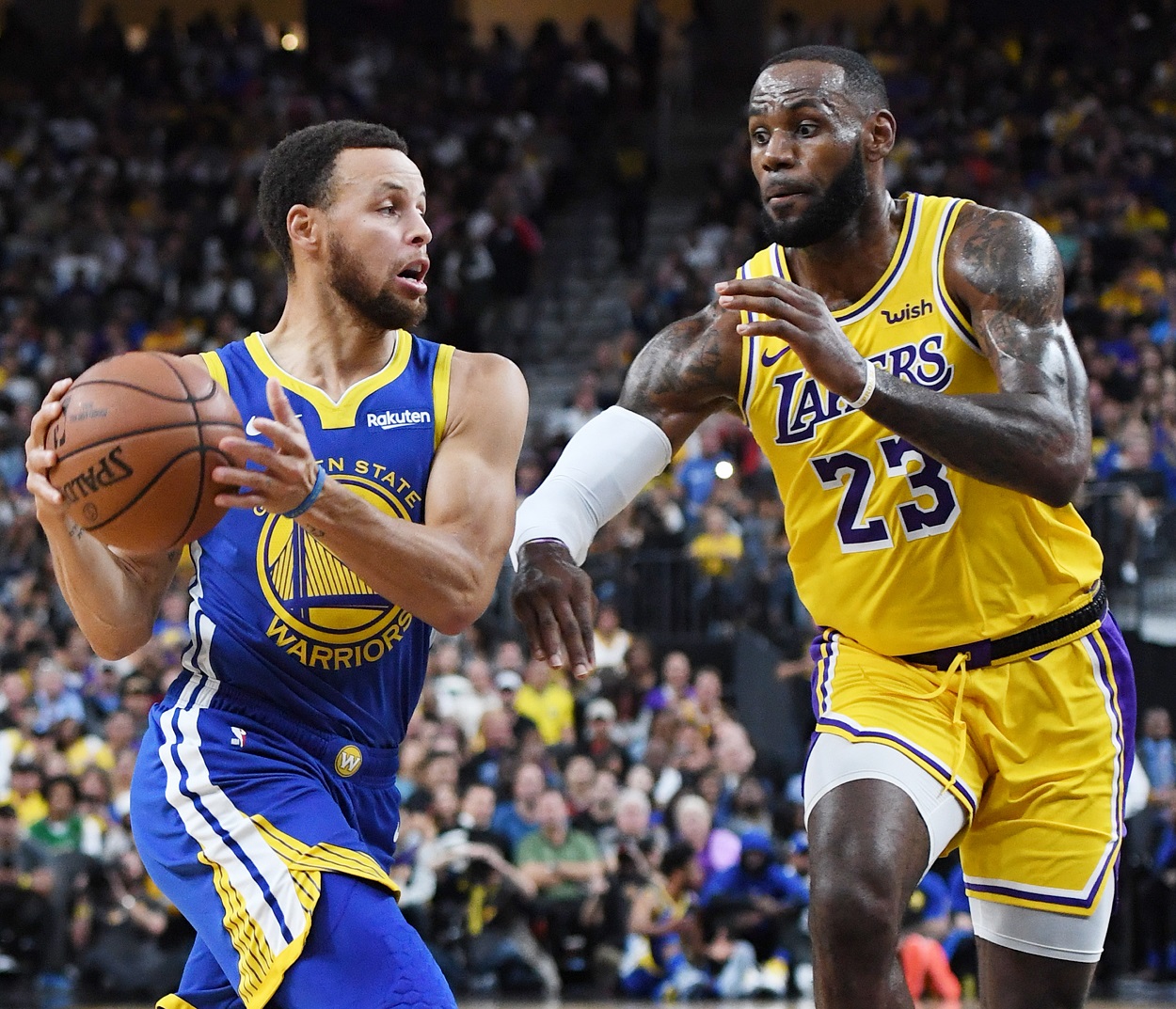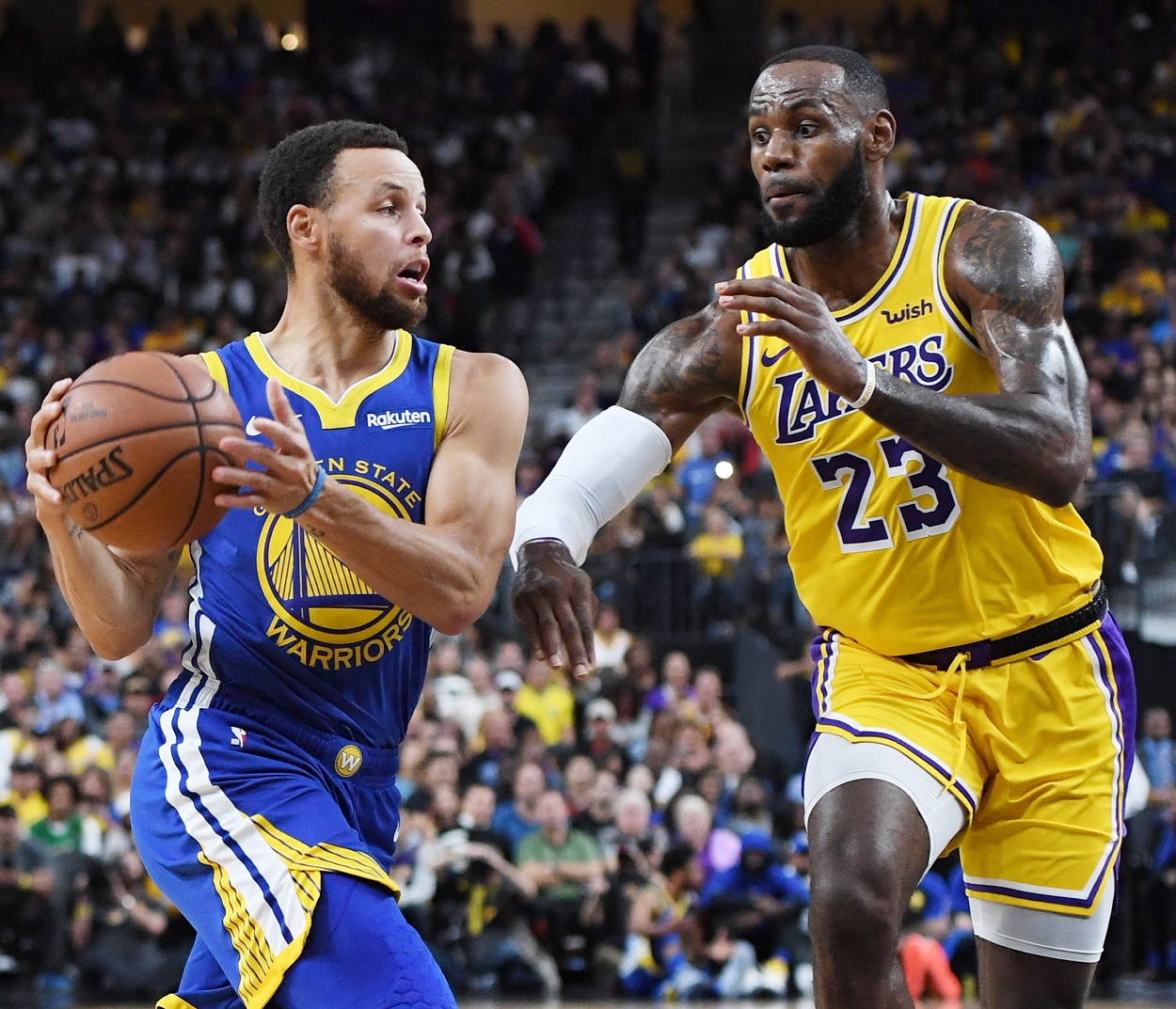 Once it was officially determined the Lakers would be squaring off with the Warriors in the play-in tournament, James, who clearly knows what it's like to play Curry in big situations, had nothing but praise for his longtime rival and says he should be named this season's Most Valuable Player.
"We're playing, in my opinion, the MVP of our league this year in Steph.

"Just look what he's done this year.

"Everybody counted him out this year, everybody is saying without Klay he can't lead a team on his own…He's done that and more…If Steph is not on Golden State's team then what are we looking at?"

LeBron James on Stephen Curry
So there you go. It's likely that James doesn't believe Curry is actually better than he is but at least he can give the guy his props.
Stats courtesy of Basketball Reference