Kentucky vs. Duke: Which Team Has Been a Bigger Disappointment?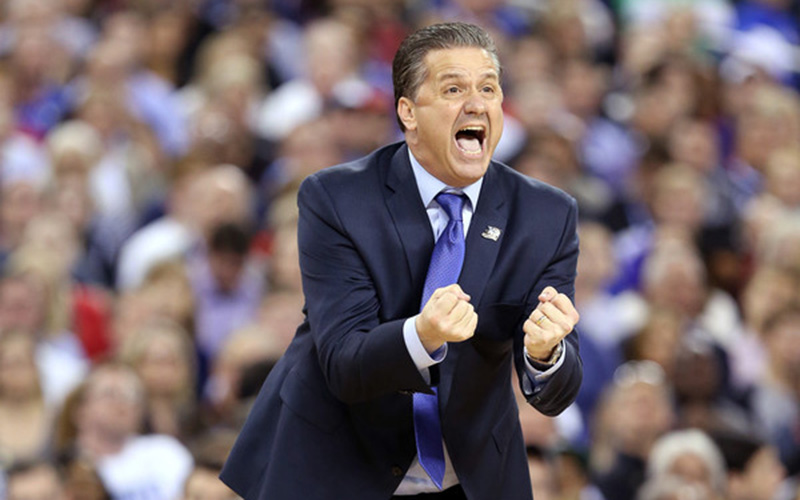 Last season, the Duke Blue Devils and the Kentucky Wildcats were two of the best teams in college basketball. Both schools made it all the way to the Final Four, where Duke won the national championship. Kentucky bowed out in the national semifinals, but that was after starting the season with a historic 38-0 mark. Of course, last season was far from the only successful season for these two historically great programs.
Each school is known for its glorifying presence in the world of college basketball and losing is something that neither program generally does. So far in the 2015-16 season, however, both Duke and Kentucky have had trouble maintaining their high-level of success.
After beginning the season with their usual high expectations, each team has stumbled down the rankings, and both are on the brink of falling out of the top 25, which is pretty difficult to process. Obviously, there's still a lot of season remaining and these two schools can turn things around, but with February looming, which team has been more disappointing so far this season? Let's break down both Duke and Kentucky's struggles to find out.
The problem in Durham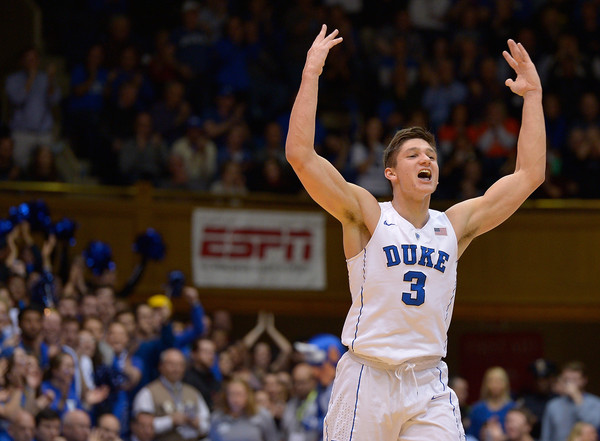 Duke's struggles are the likes of which the program hasn't seen in about a decade. This past Monday (January 18) saw the Blue Devils lose their third consecutive game at the hands of the Syracuse Orange, which is their longest losing streak since the 2006-07 season. Even more surprising, two of those losses have occurred at home, where Duke is usually unbeatable. The losing steak puts their record at 14-5 on the season, which is good enough for seventh place in the ACC.
A big reason for the Blue Devils' recent spiral is due to their stud senior forward Amile Jefferson missing nine games this season due to an injury. More than anything, Jefferson provides leadership and experience to a team of young players. The fact that Coach K has so many young players in Durham makes it less surprising that the Blue Devils have hit a serious bump in the road at this point. But when you look at the legendary coach's track record, he's been able to win with young talent (just look at last season).
It's always a shock when a Coach K-coached team loses this many games in a row. When you really analyze this team, they could likely turn things around quickly. During this skid, their losses have come by five, four, and two points, indicating that they were good enough to win each of those contests. However, seeing as North Carolina, Virginia, and others loom in ACC play, Duke has to figure things out soon or they could be in danger of, yes, missing the NCAA Tournament, which hasn't happened in about 20 years.
Big blue issues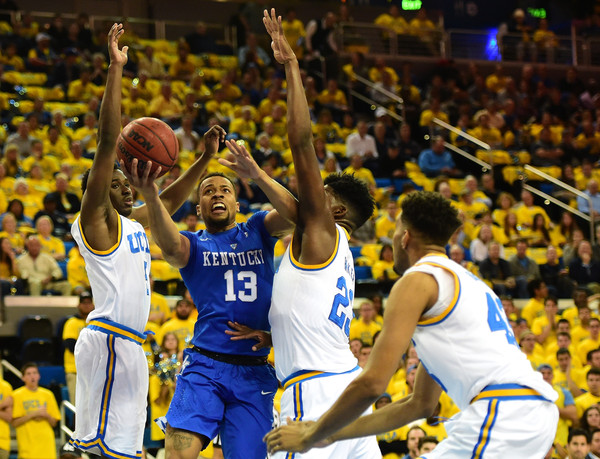 Kentucky actually beat Duke earlier this season, so conventional wisdom would tell you that the Wildcats are struggling less than the Blue Devils this season. However, considering the fact that they play in a weaker conference in the SEC, Kentucky's four losses (two in conference play) are nothing short of stunning. All of Kentucky's losses have come against teams that you would strongly expect the Wildcats to beat.
First came a defeat against a UCLA team that has lost seven games on the season. Then came a loss to another seven-loss club in Ohio State. After that, they were dominated by freshman sensation Ben Simmons and LSU, who have six losses on the year. Most recently came a tight loss to an Auburn team that is just 8-8. Each of the Wildcats' losses have come on the road, which makes things a bit better. However, John Calipari hasn't figured out how to make this team mesh.
They have plenty of talent, from freshmen Jamal Murray and Isaiah Briscoe to upperclassmen Marcus Lee and Alex Poythress. Figuring out the best lineup at any given time has been an issue for this team though, as some players are excellent defenders and others are excellent on offense. Seeing as Kentucky opened the season as the preseason No. 1, it's definitely surprising to see them with four losses already this season.
With that said, they should find their groove with a manageable SEC schedule. They do have the monumental task of trying to beat Kansas on the road and will also have to travel to play against a current top-10 team in SEC foe, Texas A&M, but it would be a stunning development to see this team lose more than two or three more games before season's end. With the way they've started the season, however, nothing is out of the question.
Statistics courtesy of ESPN.go.com and SR/College Basketball.