Kershaw Paces Dodgers in 2014 MLB Opener in Australia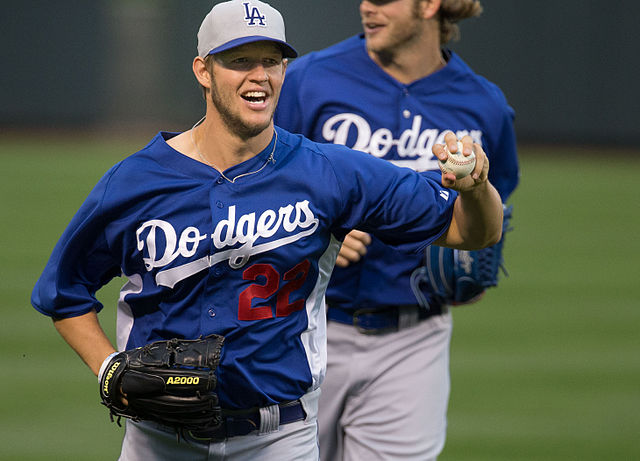 While most Americans slept, the 2014 MLB season kicked off in Sydney, Australia, in a contest between the L.A. Dodgers and the Arizona Diamondbacks. Clayton Kershaw pitched into the seventh inning to lead the Dodgers to a 3-1 win before a sold-out crowd at historic Sydney Cricket Ground.
On the field, there was nothing odd about the game dominated by the Dodgers ace. Kershaw pitched 6.2 innings, scattering five hits and striking out seven while allowing just one run. Scott Van Slyke, filling in for Carl Crawford and batting fifth, carried the offensive load for Manager Don Mattingly and the Dodgers with a two-run homer in the fourth inning. He also doubled in the second inning to set up the team's first run.
The unusual setting for the MLB season opener is part of the sport's campaign to increase baseball's popularity around the globe. Having captured the attention of Latin America, Japan, and Korea long ago, MLB Commissioner Bud Selig is trying to push the appeal of baseball in Australia and Europe. Australia welcomed the sport with open arms at Sydney Cricket Ground, a stadium dating back to the 1840s that was converted to baseball specifications in just three weeks.
Selig told MLB.com the key to international games was making the contests count in the standings.
"If you want to develop interest and you want to really make an impact, the games have to mean something," Selig said. He added that the impact is not felt "if you came just to play a couple exhibition games" with multiple players staying home. For the Dodgers, only the injured Matt Kemp and Crawford, who is on paternity leave, missed the contest, which counts as the first game of the 2014 season.
Arizona starter Wade Miley, filling in for injured Diamondbacks ace Patrick Corbin, pitched a solid game for his team but was simply outdone by Kershaw's work in the bottom half of every frame. L.A. acted as the away team while Arizona hit in the last half of the inning.
Miley allowed only three hits while striking out eight batters over five innings of work, but the damage done by Van Slyke's fourth-inning home run was enough to bury the Diamondbacks in the opener Down Under. Yasiel Puig, the volatile Dodgers right-fielder, struck out three times while going 0-5 in the leadoff spot.
The energy at Sydney Cricket Ground was palpable among the 38,266 in attendance. Despite a brief rain delay at the start of the game, baseball couldn't have hoped for better so far away from its usual setting. MLB's official Opening Day is Sunday, March 30.