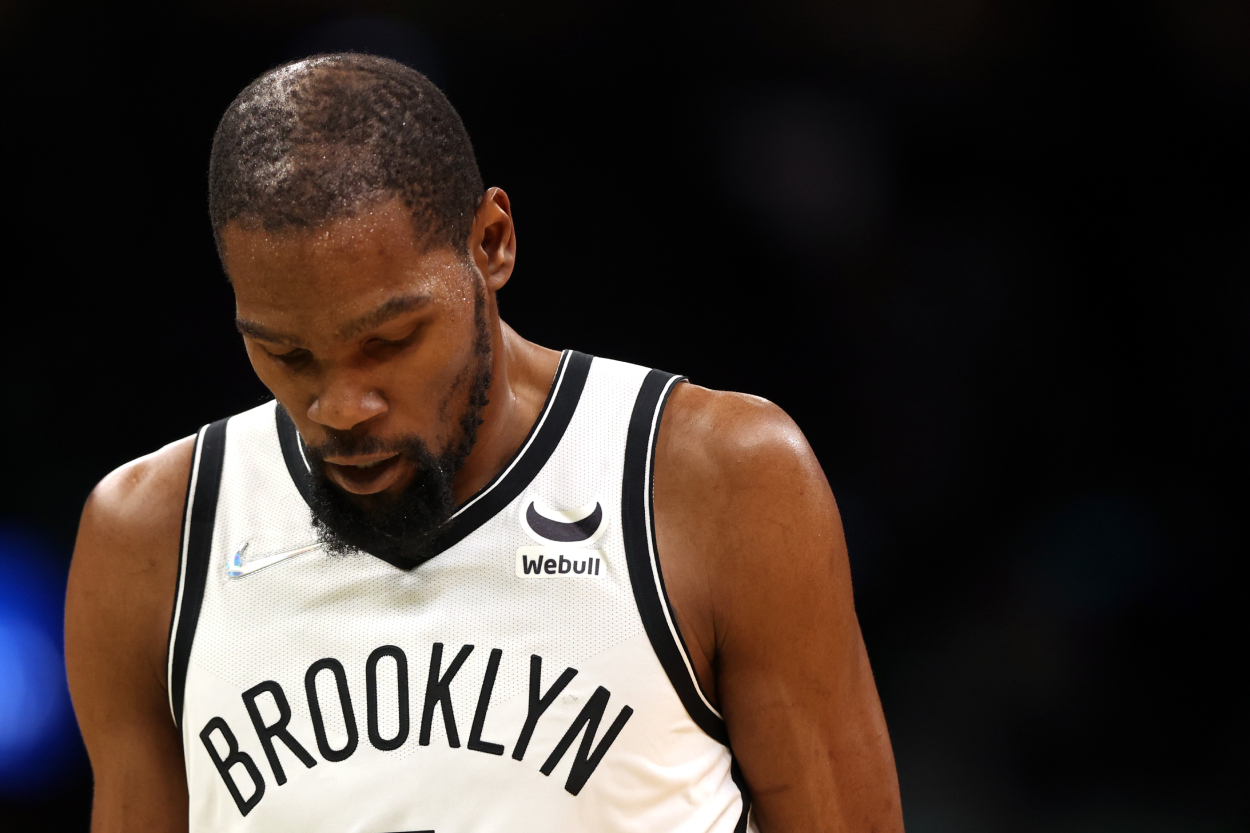 Kevin Durant's 'Embarrassing' Playoff Performances Called out by Stephen A. Smith
Kevin Durant has looked horrible in the playoffs thus far, and ESPN's Stephen A. Smith recently called out the Brooklyn Nets star's disappointing performances.
When it comes to Kevin Durant, we all know one fact to be true: He's a bad dude. No matter how you feel about his past move to the Golden State Warriors, you know he's one of the greatest offensive threats to ever play the game. Durant is a four-time NBA scoring champ and has averaged at least 28.0 points per game in six different seasons.
However, through his first two playoff games against the Boston Celtics this year, Durant has been just bad. He has looked rattled and confused and has been a liability for the Brooklyn Nets rather than the superstar we have grown accustomed to watching throughout his entire career.
Durant's disappointing playoff performances have left many fans stunned. And that includes Stephen A. Smith, who recently had a lot to say about them.
Stephen A. Smith called out Kevin Durant for his disappointing playoff performances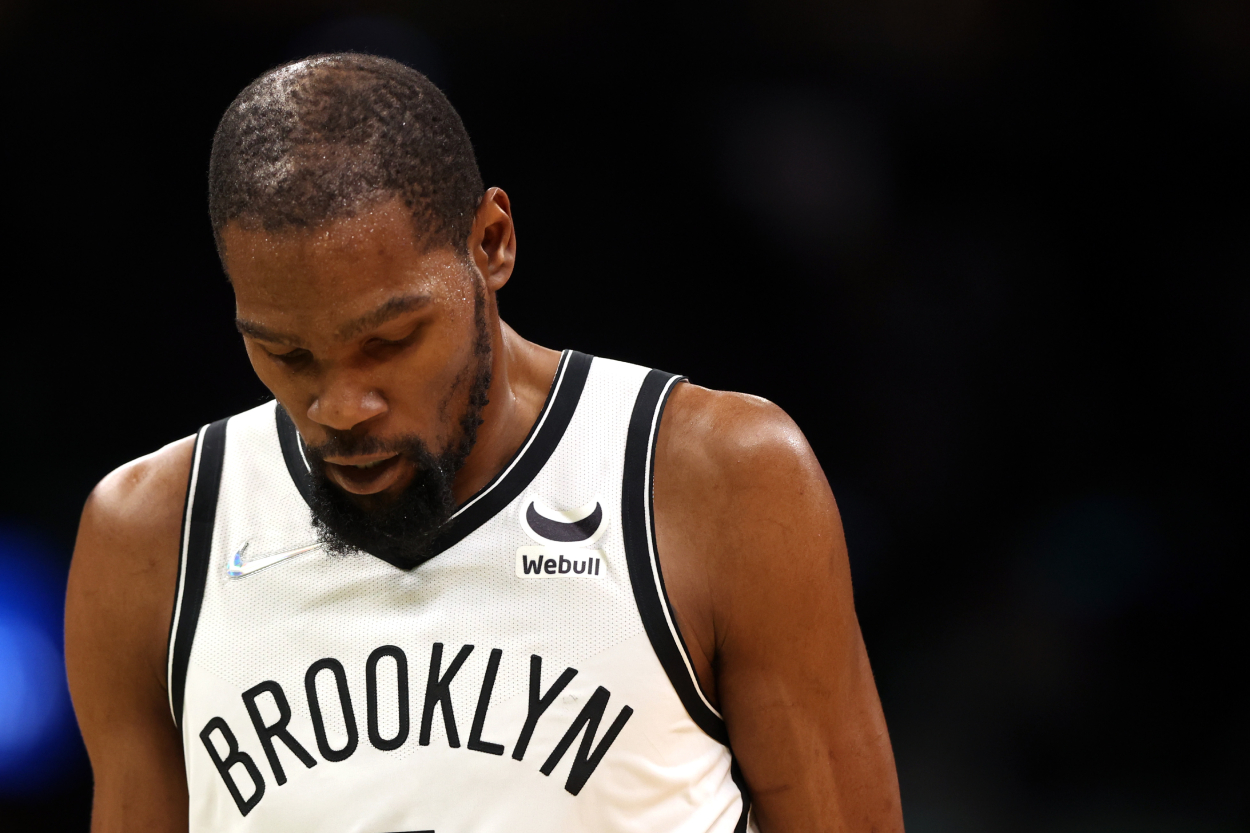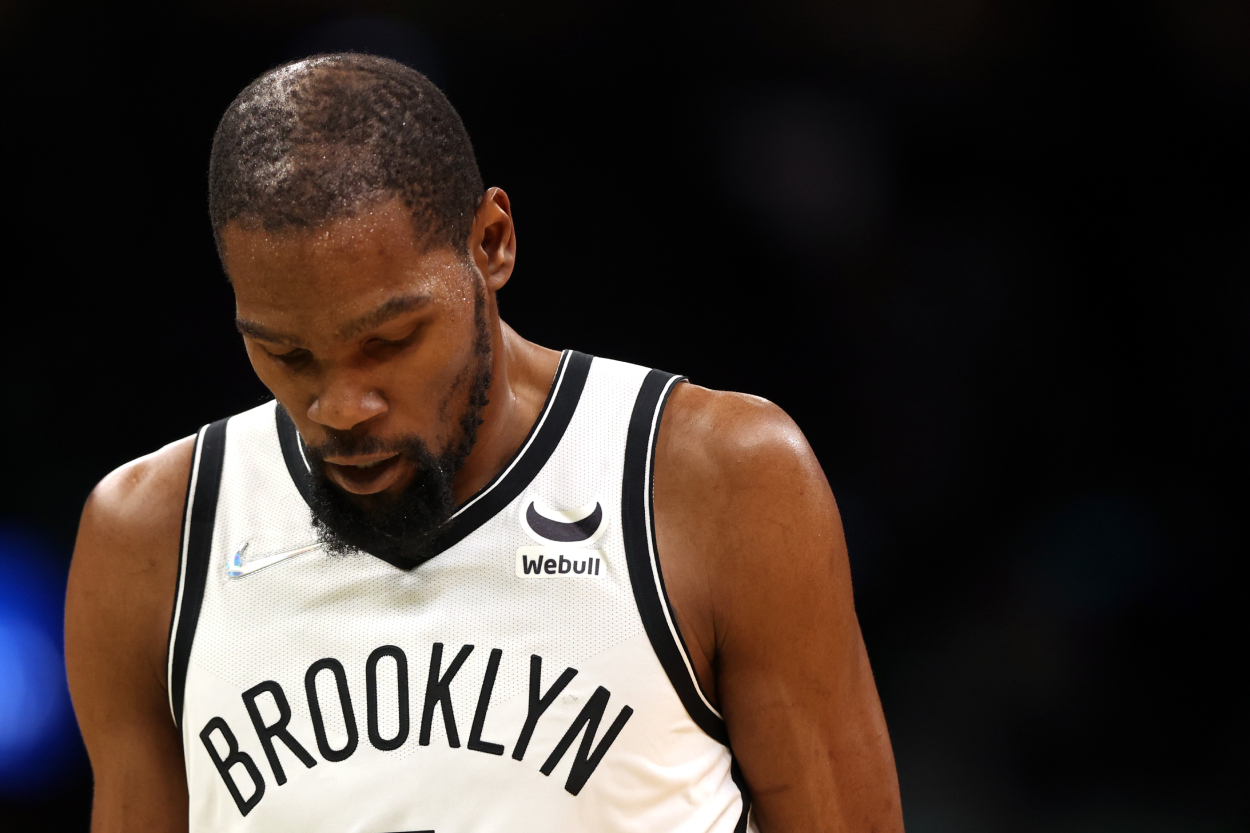 If you just look at the total number of points he has scored, it doesn't appear that Kevin Durant has struggled in the opening two games of the Nets' first-round playoff series against the Celtics at all. He had 23 in Brooklyn's 115-114 Game 1 loss and 27 in Game 2, a contest in which the Nets fell 114-107.
However, KD shot 37.5% in Game 1 and committed six turnovers. He then went 4-of-17 from the field in Game 2 and 0-of-10 in the second half, and he coughed the ball up six times again.
We have rarely seen the 12-time All-Star look this bad in back-to-back games, but the Celtics have played excellent defensively. They have restricted his movement along the perimeter and always have a hand in his face when he shoots.
Still, Stephen A. Smith is stunned by what he's seeing.
"You can't look at him as the best player in the world, which is what I have been saying for quite a while," Smith said of Durant's first two games on the April 21 episode of First Take. "This is a tragic performance by him in these first two games. And we can talk about Boston's defense, and they deserve a boatload of credit. … But my God, I have never seen Kevin Durant look this bad."
He continued: "It's about the fact that he looked shook. He looked rattled. I never thought I would see something like that happen to Kevin Durant on the offensive side of the ball. … He looked completely rattled; he looked completely shook. It was an abysmal, embarrassing performance by Kevin Durant, and the Brooklyn Nets are on the verge of getting swept."
Can Kevin Durant and the Brooklyn Nets turn things around?
Despite the way Kevin Durant has performed thus far, he won't play like this the entire series. Things are far from over.
In Games 3 and 4 of the Eastern Conference semifinals last season, Durant shot 39.3% and 36.0% in consecutive losses to the Milwaukee Bucks. However, he followed that up with two 48-plus-point performances and a 32-point double-double in Games 5–7, even receiving Michael Jordan comparisons from Magic Johnson. He's an experienced superstar with a high basketball IQ; Durant will likely figure Boston's defense out, especially since he has more help this year with a healthy Kyrie Irving. Those two make up arguably the most skilled duo of all time.
It will also help tremendously if Ben Simmons can make his season debut for the Nets in this series. He will improve their play defensively and allow them to flow more efficiently on offense.
The Celtics are the favorites to win this series; they're a great team. But don't count the Nets out just yet. Kevin Durant and Kyrie Irving are two of the best players in the world. They won't go down without a fight.
Stats courtesy of Basketball Reference