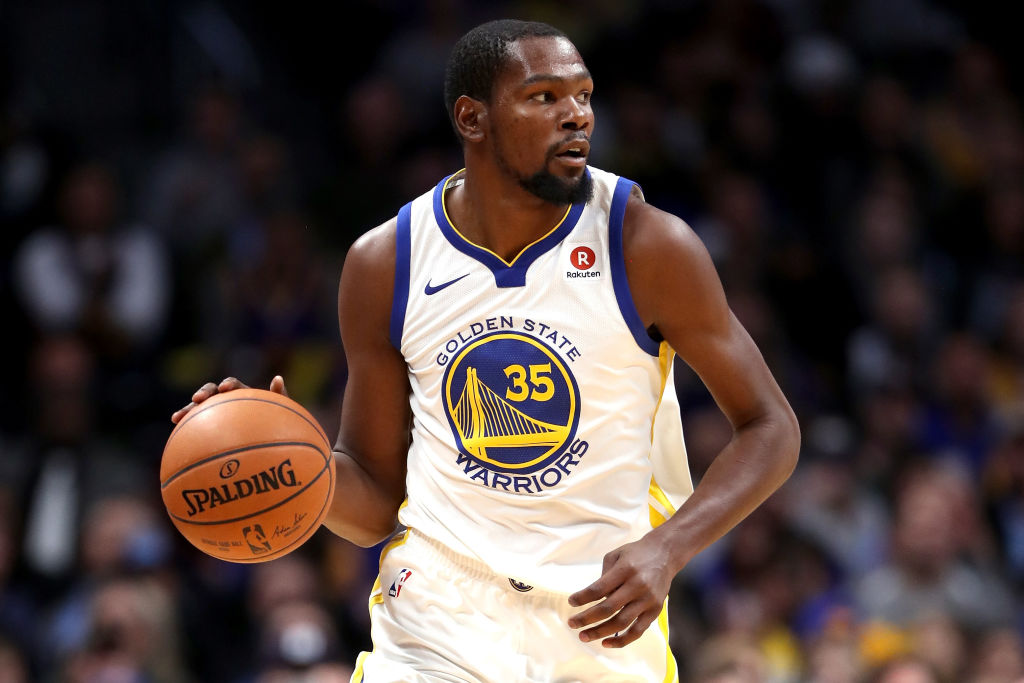 NBA: Is Kevin Durant Leaning Toward These 3 Cities in Free Agency?
Kevin Durant will be the hottest commodity during NBA free agency, but where will he sign? These three cities make the short list.
Kevin Durant is arguably the best player in the NBA right now. You can still make a case for LeBron James, but as the last two NBA Finals have shown, Durant is one of the elite players in all of basketball.

When he left Oklahoma City to join Golden State, Durant was vilified for joining up with the team that just made an improbable comeback to beat his team in the Western Conference finals.

You can't blame anyone for improving their job happiness, and it was clear the culture and surrounding talent in Golden State was enough to sway him. That decision paid off as the Warriors have won back-to-back championships while Kevin Durant captured two NBA Finals MVP awards.

The Warriors again look like the team to beat in the NBA, and it will be hard for anyone in the Western Conference to knock them off. However, Durant's pending free agency has many around the league thinking he is playing his final season in the Bay Area. Durant will have suitors from multiple teams with max contracts available and today we are going to look at the three cities he will most likely play in next year.

New York City
It's considered a foregone conclusion that Durant will be playing in New York City at the start of the 2019 season. The Knicks have made several roster moves to clear up cap room to sign two max players in this free agency class, and Durant is at the top of their list.

Durant's agent is based out of New York City, and with his tech ventures booming, he may decide to travel to NYC to increase his entrepreneurship opportunities even more. The possibility to play with another max superstar and possibly the number one overall pick up Zion Williamson could be too good to pass up for Durant.

D'Angelo Russell and the Nets will also make their pitch to Durant, but it looks like that will be a long shot at best. However, Durant and Brooklyn's Caris LeVert are friends, and Russell is turning into an elite point guard, as Yahoo Sports notes. It might be a longshot, but KD could up in the outer borough instead of Manhattan.

Los Angeles
Both the Lakers and the Clippers will be targeting the top players in this free agency class, and Kevin Durant is sure to get a call from both teams.

LeBron James needs help in order to get the Lakers back into the postseason and make them a championship contender. Could Durant join LeBron in L.A.? On paper, it would make sense for the Lakers, but Durant joining James would be a similar scenario to him leaving Oklahoma City for Golden State.

Meanwhile, the Clippers will likely trade Danilo Gallinari to free up an extra max slot. They are in heavy pursuit of Kawhi Leonard, and a one-two punch of Kevin Durant and Leonard would be an excellent building block around a good Clippers core that includes bench ace Lou Williams.

San Francisco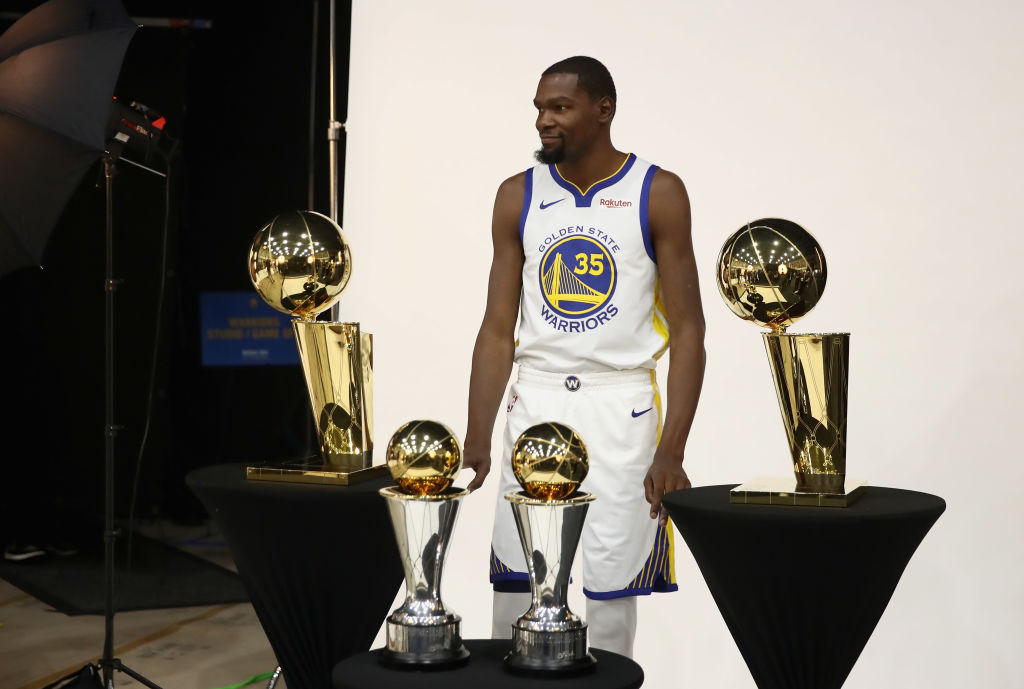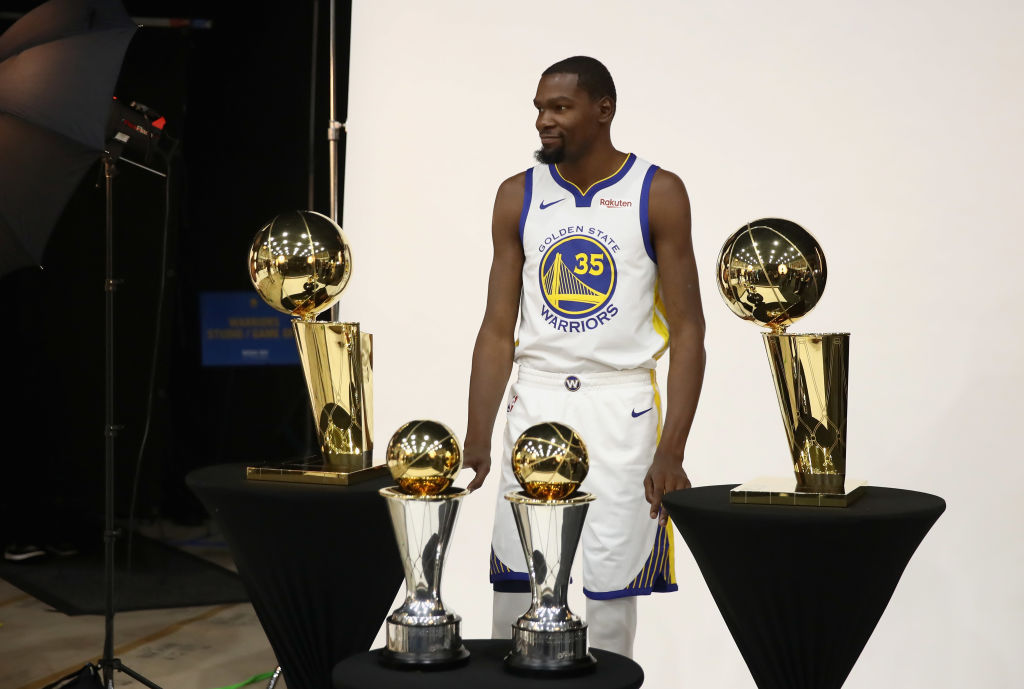 Will Kevin Durant decide to stay put during free agency? The most successful stretch of his career happened in Golden State, but for the Warriors to re-sign him, they would need to cut a few of their rotational players. The move would help them avoid the threshold for the luxury tax penalty, but also diminish the depth off the bench.

Another thing to consider is the heated altercation between Durant and Draymond Green earlier in the season. The chilly relationship might factor into Durant's decision, even though both are saying all the right things before the playoffs start.

It would be a slight surprise if Durant re-signed with the Warriors, but if he wants the best shot at championships for the duration of his next contract, then the Warriors would be the best option.

Where will Kevin Durant end up?
Looking at three cities that Durant could possibly sign with this offseason, our money is him taking his talents to Madison Square Garden and joining the Knicks. The chance to play in basketball's most famous arena, and quickly becoming the best player in the Eastern Conference, would be too much to pass up. Do you agree with our assessment? Where do you think he will land?