What Kevin Durant's Signing Means for the Golden State Warriors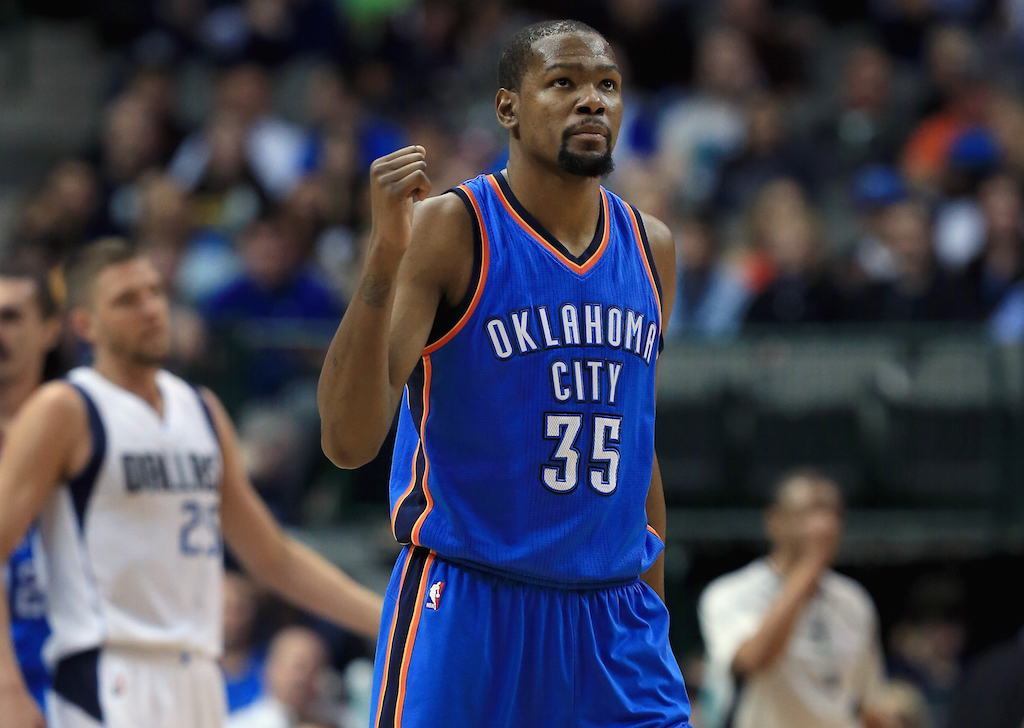 It's safe to say this move is more than a bit surprising. While most people always believed that Kevin Durant would
consider the Golden State Warriors
, the most likely scenario was that Durant would return home to Oklahoma City and attempt to finish the job he started there — much to the delight of his Thunder fans.
Apparently, this thought process was wrong, or the Warriors just had one heck of a pitch to the superstar small forward. As reported by ESPN, Durant signed with the Warriors on a two-year, $54.3 million deal. The most interesting part of the deal? Durant can opt out after the first year. ESPN provided a quote from Durant on his decision:
The primary mandate I had for myself in making this decision was to have it based on the potential for my growth as a player — as that has always steered me in the right direction. But I am also at a point in my life where it is of equal importance to find an opportunity that encourages my evolution as a man: moving out of my comfort zone to a new city and community, which offers the greatest potential for my contribution and personal growth. 

With this in mind, I have decided that I am going to join the Golden State Warriors.
The decision is made and Durant is set to play one season (possibly two) with the Warriors, what does this all mean? Unfortunately for all of you NBA fans out there, we think you know what it means.
The untouchable Warriors?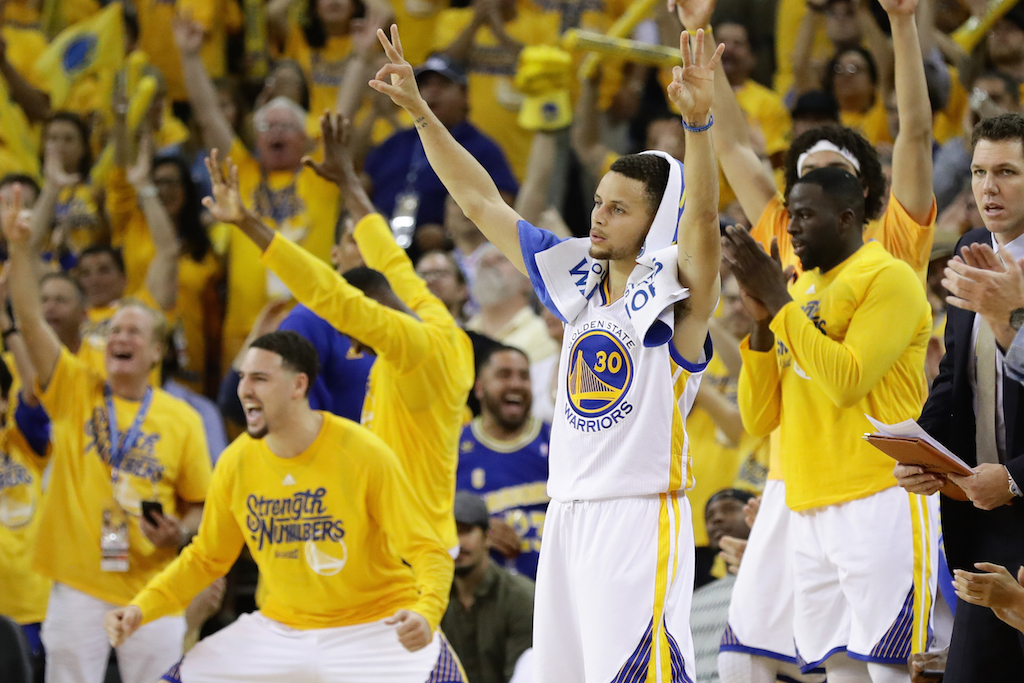 If you thought the Warriors were a powerhouse before, then the 2016–17 version will be on a whole different level. With Durant, Stephen Curry, Klay Thompson, and Draymond Green, we aren't actually sure how they'll have enough shots to go around. Someone (possibly Green) will suffer on the scoring area of the box score on a nightly basis.
As for the Splash Brothers, it seems like they'll add one more player into their sharpshooting crew. Overall, on paper, this team looks scary. As long as all the egos can play together, it will be even more brutal next season.
Golden State fans despised seeing their team lose in Game 7 of the NBA Finals (obviously) — and the team went out and did something about it. Last year, the Warriors achieved the best regular-season record ever. Now they're adding one of the best players in the entire league.
It may take this team a few weeks into next season to figure out how to play together, but when they do, it will be massively dangerous. Expect the Warriors to represent the Western Conference in the NBA Finals next season, and yes, to win the championship as well.
Figuring out the unanswered question for Golden State
While it is all about excitement and championship talk for the Warriors right now, let's evaluate one thing: Who will be the big man for Golden State this upcoming season? While having Durant, Curry, Thompson, and Green lined up on the court at the same time is scary, they don't actually have an experienced center on the roster, especially after trading away Andrew Bogut (which they had to do).  
In terms of where they sit, it seems like the options are rookie Damian Jones from Vanderbilt, who averaged 13.3 points, 6.4 rebounds, and 1.7 blocks per game over his three years with the Commodores; 2015 first-round pick Kevin Looney; or veteran Jason Thompson. None of those three options are massively appealing, and it has to be at least a slight concern for the team.
Andre Iguodala is still on the roster and taking up a fair share of cap space this season, but the team doesn't seem to have much interest in moving him. Overall, the Warriors may find that lacking a big man could impact them more than they expect. It's at least food for thought.
Regardless, the current Warriors are not only the favorites to win the 2016–17 NBA championship, but they're running away with the odds in terms of being the popular bet.
Statistics courtesy of ESPN.com and Basketball-Reference.com.