What NFL Players Are Saying About Kevin Durant Joining the Warriors
With one seemingly simple decision, Kevin Durant broke the internet and turned the professional sports world upside down as most of the country was busy celebrating our nation's Independence Day. Like so many other professional athletes, Durant took to The Player's Tribune, where he penned an open letter announcing that he will continue his NBA career with the Golden State Warriors. In his letter, Durant wrote:
The primary mandate I had for myself in making this decision was to have it based on the potential for my growth as a player — as that has always steered me in the right direction. But I am also at a point in my life where it is of equal importance to find an opportunity that encourages my evolution as a man: moving out of my comfort zone to a new city and community which offers the greatest potential for my contribution and personal growth. With this in mind, I have decided that I am going to join the Golden State Warriors.
It's not very often that a player of Durant's caliber hits the open market. He is a four-time NBA scoring champion, he boasts a career points-per-game average of 27.4, he is a six-time All-NBA selection, and he won the 2014 NBA MVP award.
That said, while his decision wasn't a complete shocker — he was linked to the Warriors for the last couple months — it was a complete game-changer for the entire league. This fact didn't slip past several players in the NFL who spend their offseasons following the NBA. Here is a look at what seven prominent NFL players had to say about Durant joining the Warriors.
Mike Evans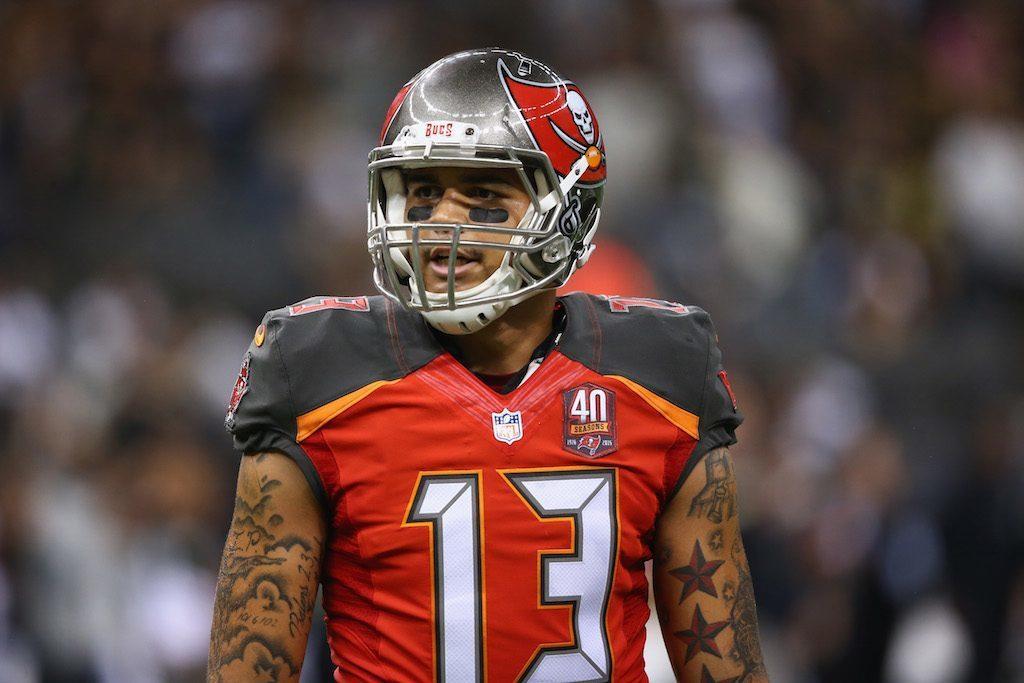 Man what yall got goin on @NBA yall jus gon sit back and let it happen. They basically got team USA over there in Oakland

— Mike Evans (@MikeEvans13_) July 4, 2016
Unlike others, Evans doesn't seem to have an issue with Durant choosing the Warriors. Rather, he seems bothered by the establishment (the NBA), which has a system in place that allows moves like this to happen. For the record, we totally see his point.
Emmanuel Sanders
Usually the team that makes the most noise in the off-season are the quietest come playoff time. #EarnedNotGiven — Emmanuel Sanders (@ESanders_10) July 4, 2016
Before bashing Sanders for this tweet, just remember that he knows a thing or two about joining a franchise with championship aspirations that ultimately ends up falling short of their goals. As a refresher, the 29-year-old wide receiver signed with the Denver Broncos in 2014 shortly after the team lost to the Seattle Seahawks in Super Bowl XLVIII.
In his first season with the team, the Broncos vastly underperformed and lost to the Indianapolis Colts in their first NFL playoff game. They did go on to win the Super Bowl in 2015, but the 2014 Broncos showed that splashy offseason moves don't always equate to championships.
Derek Carr
Welcome to #Oakland KD!!!! Can't wait to go watch these games right next door… Wow. #Oaktown https://t.co/SiOSxMaPxC

— Derek Carr (@derekcarrqb) July 4, 2016
Judging by this tweet, Carr may have been the most excited player in the NFL (at least publicly) to hear about Durant's decision to join the Warriors. With the Raiders looking like a team on the rise, the San Francisco Giants emerging as contenders in the National League, and the Warriors' recent run of success, it's a great time to be a Bay Area sports fan.
Mohamed Sanu Sr.
Can't even watch basketball next year.. 🙄 — Mohamed Sanu Sr. (@Mo_12_Sanu) July 4, 2016
Judging by this tweet, Sanu has similar feelings to those of most NBA fans who root for teams other than the Warriors or the Cleveland Cavaliers. Fortunately for Sanu, the 2016–17 NBA season will likely (hopefully) be more exciting than people are expecting.
History has proven time and time again that championships are not won on paper. If you don't believe us, just look at LeBron James' first season with Dwyane Wade, Chris Bosh, and the Miami Heat.
Allen Hurns
this what basketball is coming to. it's only gonna be 4 good teams and the rest go be trash.

— Allen Hurns (@A1hurns) July 4, 2016
Grammar issues aside, Hurns is clearly not a fan of Durant's decision and the fact that the NBA is watered down — competitively speaking — by the presence of "super teams." As we previously mentioned, it's easy for us to see (and agree with) his point of view. However, if you are a fan of offensive basketball, it will be extremely exciting to watch the Warriors this season.
Antonio Brown
KD has a plan. Sit back and watch the beginning of a dynasty unfold. — Antonio Brown (@AntonioBrown84) July 4, 2016
Greatness respecting greatness. That is the best way to describe Brown's tweet about Durant's decision to sign with the Warriors. However, by joining the Warriors and taking what seems like the easiest path to his first NBA championship, Durant is not only under pressure to win a title, but he also has a giant target on his back.
Torrey Smith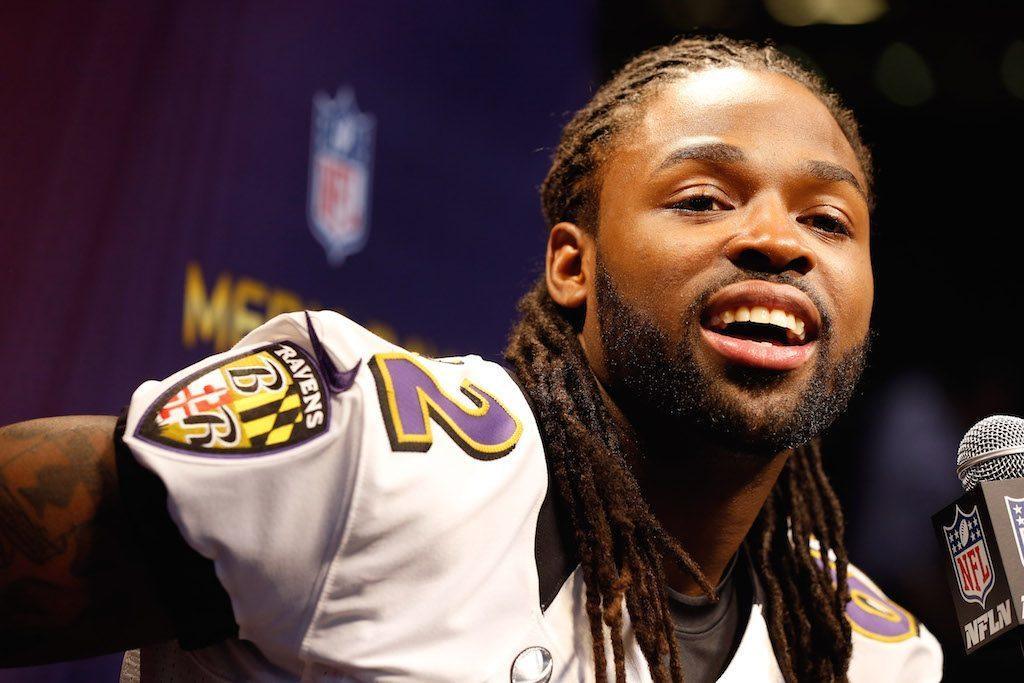 Is it possible for Warriors tix to be even higher than they were before 😂😂😂

— Torrey Smith (@TorreySmithWR) July 4, 2016
Simply put, you can't help but laugh at this tweet in a "it's funny because it's true" kind of way. In fact, ticket prices for the Warriors' home games during the NBA Finals against the Cleveland Cavaliers were so outrageously expensive ($1,300 a piece) that several of the Cavs players declined to buy tickets for their friends and family.
Luckily for Smith, though, he should be able to afford tickets to a game after signing a five-year, $40 million contract with the San Francisco 49ers during the last NFL offseason.