Kevin Durant Reveals Why He Loves Living in New York
Now starting his thirteenth year in the NBA, Kevin Durant has played for three teams in four cities. He spent one year in Seattle with the Supersonics before the team moved to Oklahoma City and became the Thunder. After eight years in Oklahoma City, Durant moved to San Francisco to play for the Golden State Warriors, where he spent three years. He's now in his first year in Brooklyn with the Nets.
Durant has had an interest in the history of all the cities he's lived in. In his first few weeks in New York City, Durant has been impressed by the respect people have shown him and the love they have for basketball and all New York's sports. Nets fans hope he continues to love New York and stay with the team for the remainder of his career.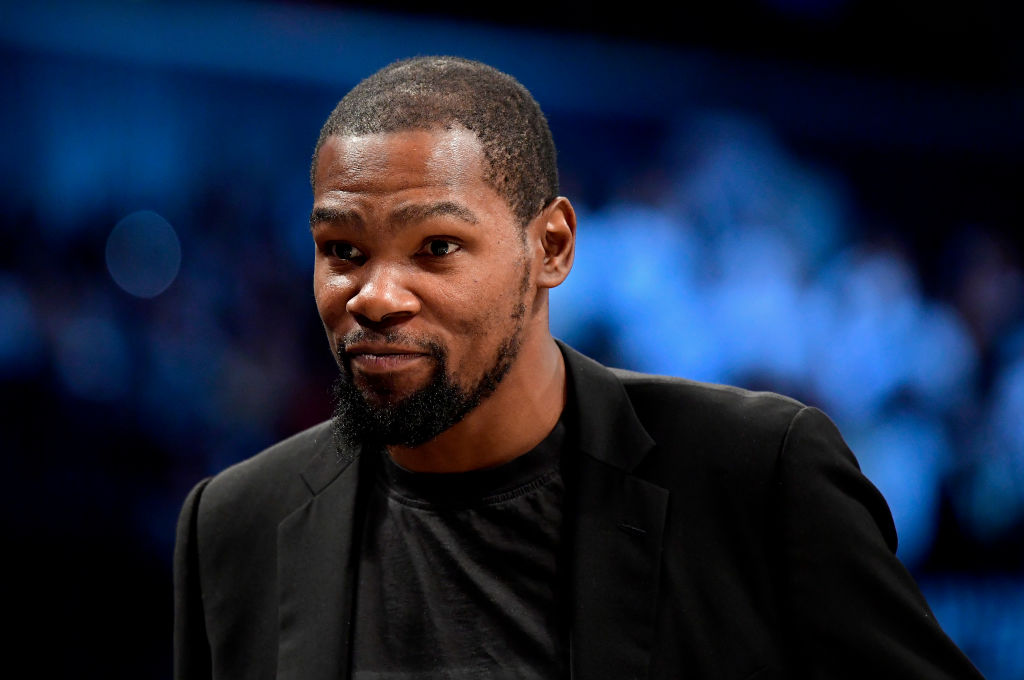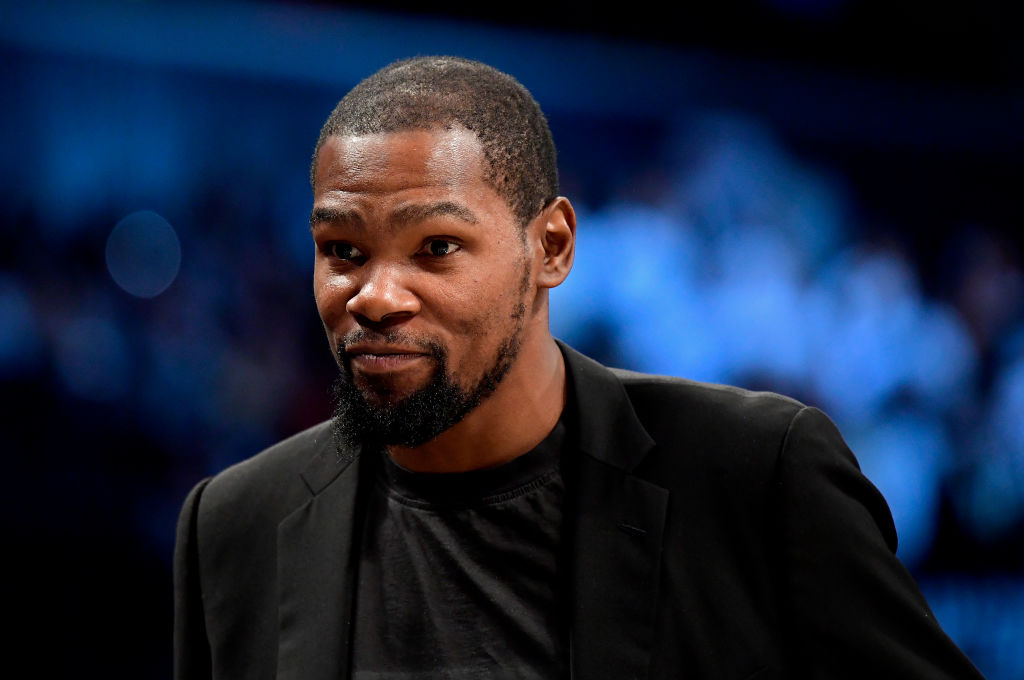 Kevin Durant loves New York City
Interviewed on the Knuckleheads with Quentin Richardson and Darius Miles podcast, Durant talked about how friendly everyone has been:
"I mean there's people on the streets at all times of the day and the majority of these people watch basketball. So, like, everywhere I go it's, 'What's up, man? I hope you get well, and I can't wait to see you back, and congrats.' So it's been, it's definitely been dope running into the fans here in New York."
For a big star like Durant, it has to be refreshing to be able to blend in a little bit. He is able to walk around on the street and have people respect his space. Being in a place that has deep roots in basketball culture is also a plus for Durant.
New York basketball culture
New York City has a long history of basketball culture. It's known for its streetball and has produced NBA stars like Kareem Abdul-Jabbar, Wilt Chamberlain, and Kyrie Irving.
Madison Square Garden, home of the Knicks, is also called the "Mecca of Basketball" for its long history of college basketball and NCAA tournaments. While the current college teams and the Knicks don't stack up to the teams of the past, Durant clearly sees a future in Brooklyn.
Luckily, with New York's deep basketball culture, even Knicks fans have been welcoming. Durant is pleased that Knicks fans have shown him respect:
"Of course, a lot of Knicks fans come up to me and wish that I would of went to the Knicks, but it's still just all love, and I feel like everybody in the city wants both teams to be at that level, you know what I'm saying. It's only gonna be good for the whole city. So, it's been cool, man, nothing but great vibes."
Why Kevin Durant picked the Nets
Durant talked about why he picked the Nets during Media Day in September. On the first day of free agency, Durant spoke with Irving and DeAndre Jordan about the possibility of all of them signing with the Nets. The three felt that Brooklyn would give them the best chance to play together and win a championship.
Nets head coach Kenny Atkinson was another reason Durant chose Brooklyn. He researched Atkinson on YouTube and found his approach appealing.
Durant, who's from Prince George's County, Maryland, liked the idea of playing on the East Coast. Interviewed on the YouTube show How Hungry Are You?, hosted by former teammate Serge Ibaka, Durant explained the appeal of the Nets: "It was on the East Coast, close to home. The Nets are solid, and it's New York City. I could pick my game up and play anywhere, so I just did it."
He also explained why he picked the Nets over the Knicks. Durant explained that while playing for the Knicks would've been cool, the Nets were ultimately just a more complete team. It shows that while Durant respects the history, he also wants to be able to win.
Injury and return
Before going to the Nets, while still with the Golden State Warriors, Durant ruptured his right Achilles during game five of the NBA Finals. He had surgery on June 12, two days after the injury. The recovery is forcing him to sit out for the entire 2019–2020 season.
There is still no schedule for Durant's return to basketball, but he was seen taking shots at practice the first week of November. He hasn't yet been seen jumping, but it looks like he's able to bend his repaired ankle.
While some players return from this type of injury in nine to 12 months, Durant has said he won't be back this season even if the Nets head to the playoffs.
Nets' season
Kevin Durant will return next season to play out the remaining three years of his contract with the Nets. There are high hopes for the Nets this season, even without Durant. Last year, they made the playoffs for the first time since 2014–2015. Most of last year's team has returned, plus they now have Kyrie Irving as well.