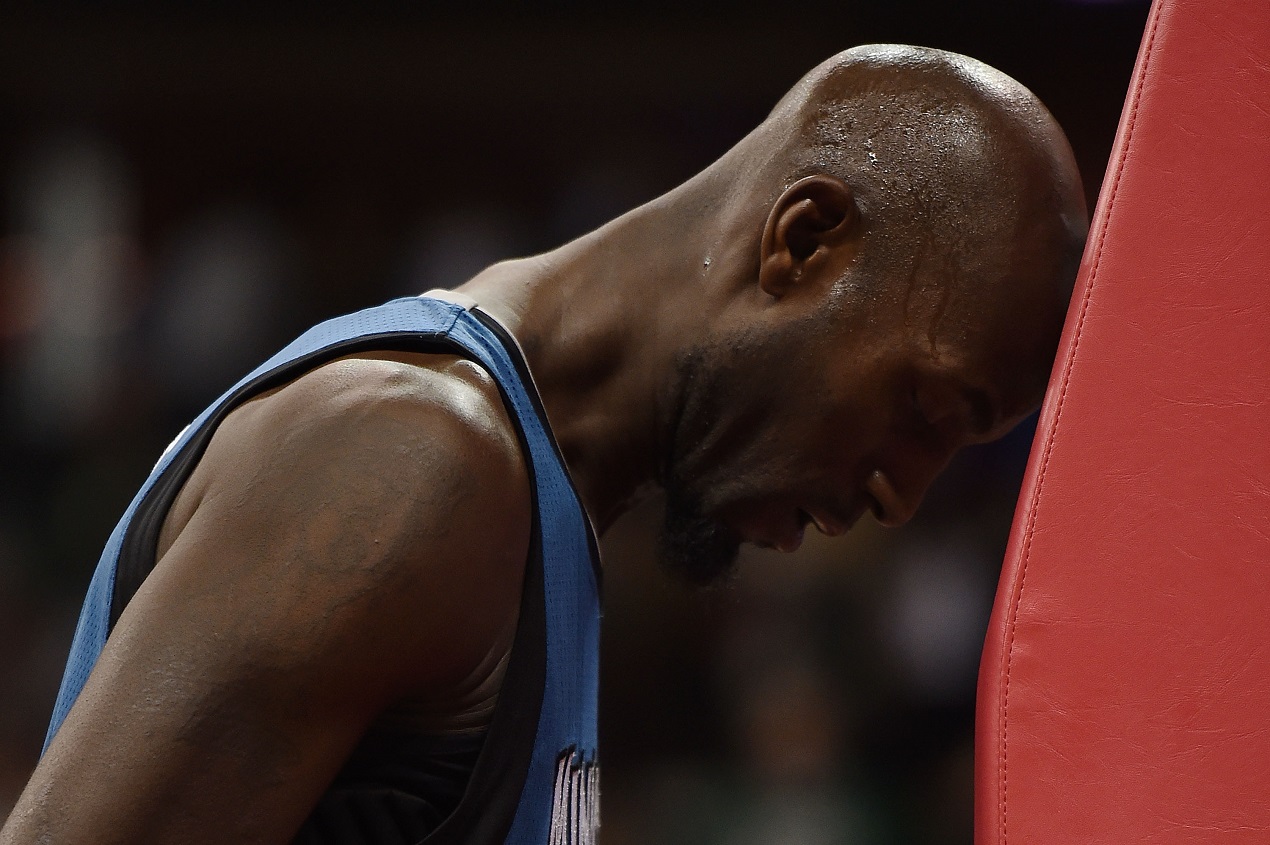 Kevin Garnett's $1.4 Billion Hail Mary Bid to Save the Minnesota Timberwolves Has Just Failed
Sorry, Minnesota Timberwolves fans. It looks like Kevin Garnett won't come to rescue your team from the clutches of Glen Taylor.
No player is more synonymous with the Minnesota Timberwolves than Kevin Garnett. Unfortunately, Garnett has retired from the NBA and has had no involvement with the team since 2016. That would have changed had his long-shot bid to acquire the franchise been successful, but that seems not to be the case.
Kevin Garnett pulls out of his bid
Since July 2020, Minnesota Timberwolves owner Glen Taylor has explored potentially selling the franchise. He has received many offers, including — possibly — one from Wolves legend Kevin Garnett. As far back as 2014, according to Yahoo Sports, Garnett has expressed his interest in owning the team with which he spent 13 seasons.
Any hope of Garnett having a stake in the team apparently ended Thursday. That day, he posted an update to his Instagram story.
"Sooo just got the news that this process in trying to acquire the TWOLVES IS OVER for me and my group…," said Garnett.
However, Glen Taylor told the Star-Tribune that Garnett never submitted a formal bid for the team in the first place.
"He never called me about that at all ever," Taylor said. "I was kind of surprised that he didn't."
According to Forbes, the Minnesota Timberwolves are currently worth $1.4 billion. While that may sound like a lot, it's actually a bargain for an NBA franchise. The Wolves rank 28th out of 30th in terms of value, surpassing only the New Orleans Pelicans and Memphis Grizzlies. By comparison, the top-ranked New York Knicks are worth $5 billion.
Kevin Garnett has feuded with owner Glen Taylor
Glen Taylor purchased the Minnesota Timberwolves in 1994, just five years after the franchise came into existence. He and Kevin Garnett have had a contentious relationship for years, as reflected in Garnett's Instagram post.
The fracture truly began in 2008, shortly after the Wolves traded Garnett to the Boston Celtics. That year, according to ESPN, Taylor publicly accused Garnett of "tanking" toward the end of his final season with the Timberwolves. The team reportedly reneged on an agreement to give Garnett a management position after he retired as a Timberwolf in 2015.
To this day, the Timberwolves have still yet to retire Garnett's number.
At this point, I don't want any dealings with Glen Taylor or Taylor Corp. or anything that has to do with him. … I don't do business with snake mu'f—as. I try not to do business with openly snakes or people who are snake-like.

Kevin Garnett, interview with Shams Charania, The Athletic
Aside from this, Glen Taylor's defining moment as the owner of the T-Wolves came in 2000, when he signed former number-one pick Joe Smith. Taylor got Smith to agree to take an amount well below market value in exchange for more money later, a deal which gave the Wolves more cap flexibility. The NBA frowned upon Taylor's tomfoolery and banned him for one year.
The Minnesota Timberwolves' snake-bitten history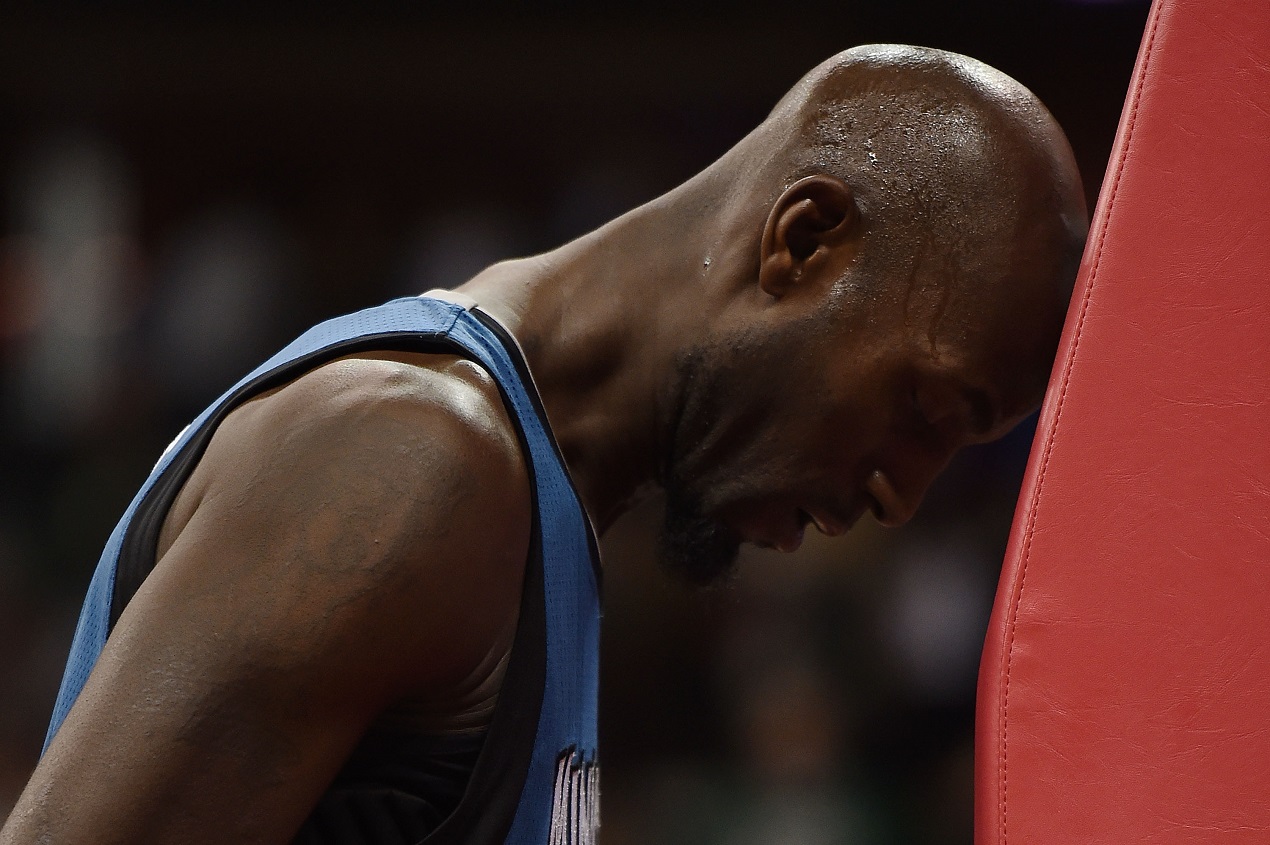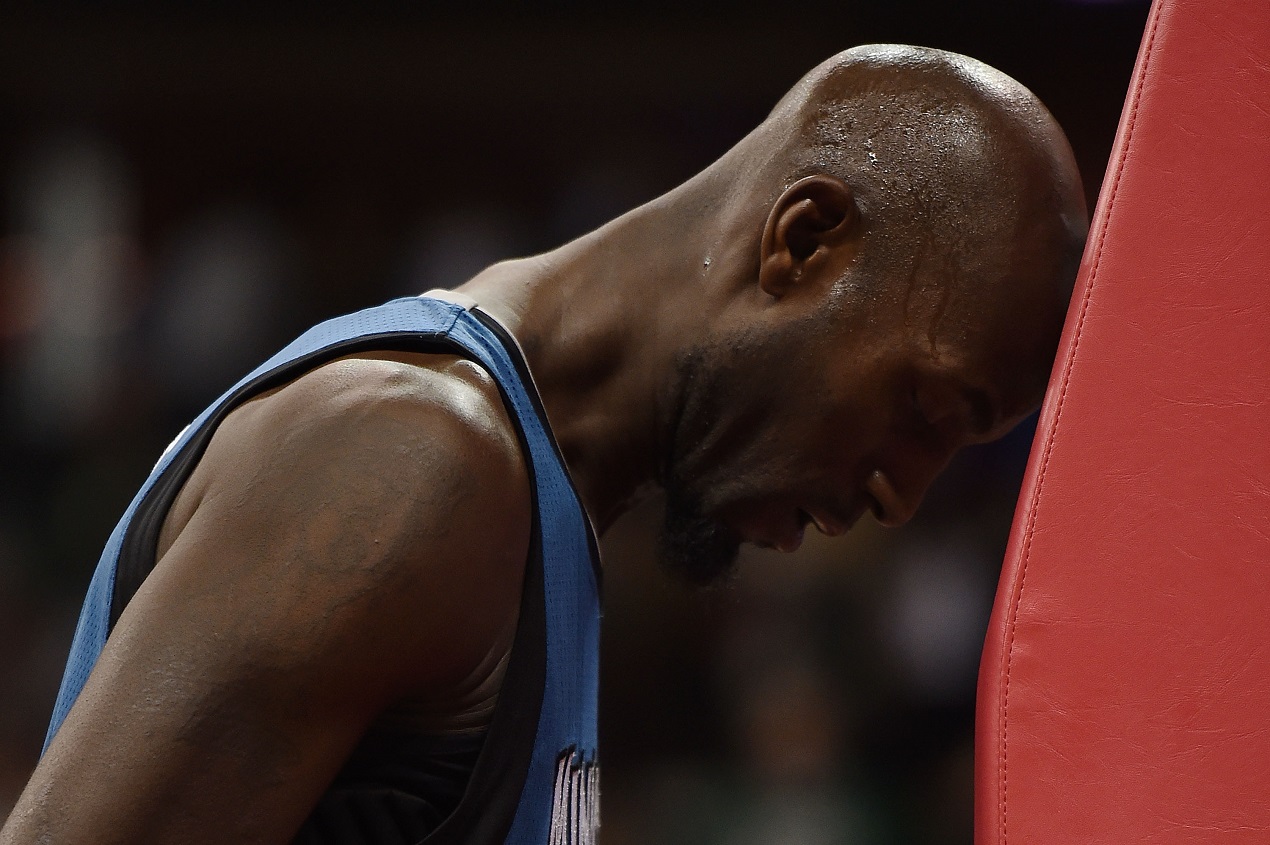 The Timberwolves really could have used a fresh start. After all, their history can be divided into three sections: before Garnett, the Garnett era, and after Garnett.
Early in their existence, the Timberwolves were a hopeless, hopeless team. Before the 1996-97 season, the most wins they notched in a season was 29, and they did not come within a country mile of the playoffs. Things changed when they picked up Kevin Garnett in the 1996 NBA Draft.
The Timberwolves made the playoffs in the next seven seasons, all of which led to first-round elimination. They finally broke through in the 2003-04 season, reaching the Western Conference Finals before losing a six-game series to the Los Angeles Lakers. Four years of decline followed with Garnett still on the roster, and after Garnett was traded to Boston, the Wolves settled back into their usual form.
As of this year, the Timberwolves have won a grand total of two playoff series, both of which came during the 2004 playoff run. Ever since then, they've made the playoffs only once, in 2018, which led to a first-round elimination. This season, as of Friday, they sit at a dismal 7-29, dead last in the Western Conference.