Kevin Garnett Believes He 'Set a Precedent' for Jay-Z and Puma When He Returned to AND1
Kevin Garnett has always been among the NBA's most fascinating characters. At his peak, he was one of the best to play the game, but even in his latter days, the 2004 MVP remained a positive locker room presence back in the city where it all began.
However, as far as his brand, Garnett's impact on the current sneaker landscape has gone mostly unnoticed. He spoke about this in his new autobiography and mentioned his suspected influence on Puma and Jay-Z.
Kevin Garnett's shoe journey
According to Garnett, his education about Nike, their product, and street value came early. He spoke candidly about how the shoes often made headlines due to someone getting shot for a new pair. But this meant that the shoes must've been excellent in his young mind.
As he became a young basketball prodigy and the first overall pick of the 1995 NBA Draft, he got his own line of sneakers. Growing up as Michael Jordan changed the shoe market forever, Garnett knew that this was where he wanted to be. He sported Nikes for his first six seasons before signing with And1.
According to Garnett, he jumped ship for many reasons. Still, the last straw was a shoe technology, Shox, that Garnett didn't like yet was expected to endorse. When he became a shoe-free agent, he let his voice be heard. The one-time champion wrote about this in an excerpt from his recent book published by GQ:
"[Signing with And 1] shocked a lot of folks. I did it for three reasons. AND1 was open to my creative ideas. That came first. AND1 was also open to giving me what I considered a righteous equity deal. Back then, not even Jordan was getting more than 2% of sales. I thought that formula sucked. AND1 agreed. They paid me 20%. Because they were also building a brand, AND1 was open to my insistence that they use top-grade materials."
Garnett's understanding of 'street shoes'
RELATED: Kevin Garnett Trash-Talking Michael Jordan Backfired in the Most Hilarious Way
Around the time Garnett signed with AND1, the company was reinventing basketball. The NBA was popular, but streetball was all the rage. Garnett liked this attainable marketing. After all, only a few hundred people are in the NBA at a given time, but anyone can go out and shoot hoops. While Garnett learned a lot with AND1, he also saw people manufacturing Black culture for a white audience.
When Adidas successfully pulled Garnett away, he appreciated the company's willingness to promote his creative vision. He was a driving force behind the company's diversified advertising. Soon, soccer stars and rappers followed suit. Garnett was quietly becoming an influential voice in the shoe world.
During the last few years of his basketball career, Garnett took his shoe brand overseas, signing with Chinese shoe giant Anta, which also reps Klay Thompson, Dwyane Wade, and other NBA stars. As Concept 21 notes, the move was a savvy business decision, as it helped Garnett tap into the biggest basketball market outside of North America.
As Garnett's career wound down, his name recognition added some validity to what is now a silent behemoth in the industry. However, after Garnett retired, he returned the AND1 as a creative director. According to him, this set a precedent that soon got much bigger.
From Kevin Garnett to Jay-Z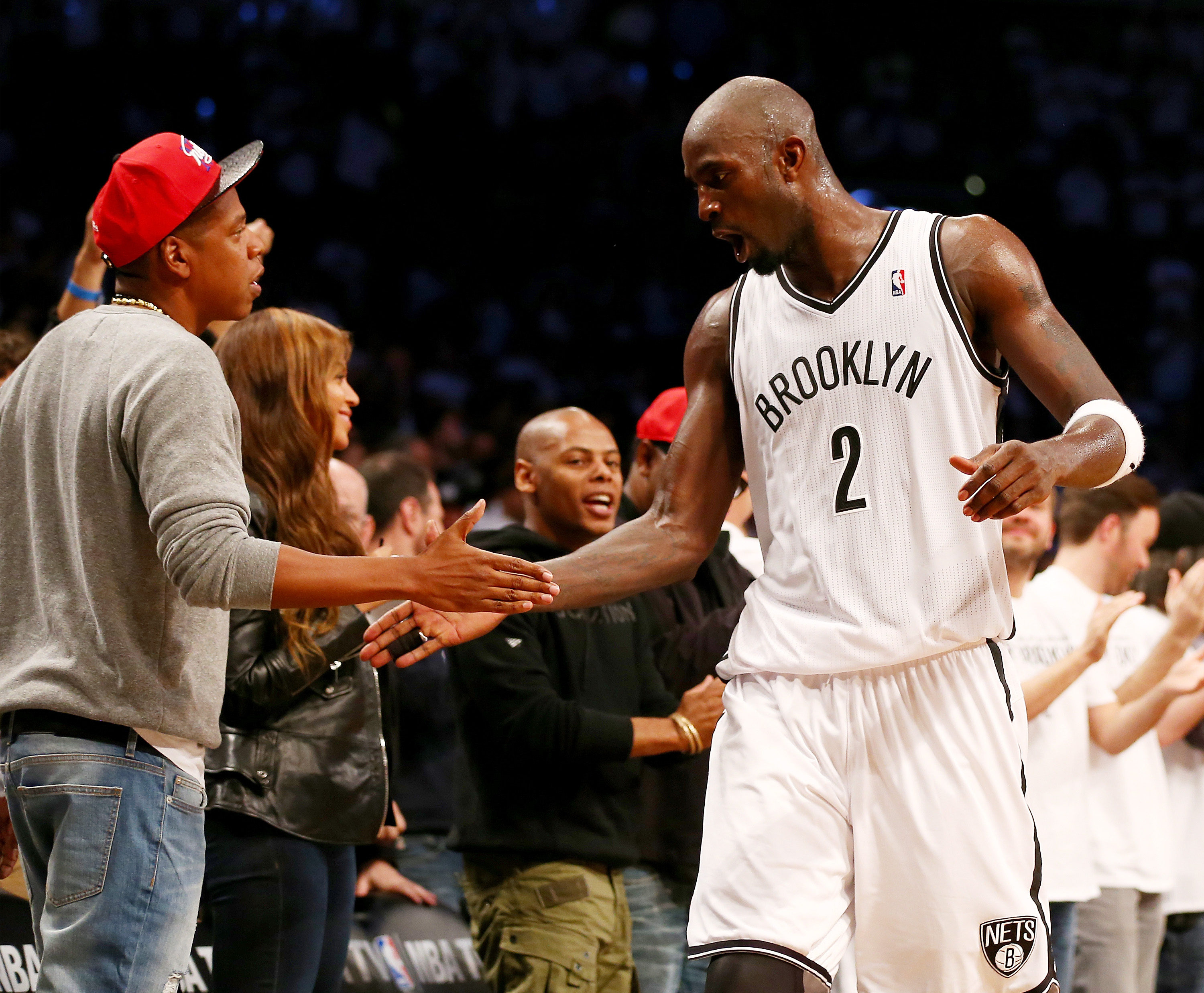 RELATED: Kevin Garnett Was a Missed Phone Call Away From Being a Laker with Kobe Bryant
Garnett left AND1 not long after he reunited. According to him, behind-the-scenes politics and advertising got in the way of his creative vision. However, during his brief return to the shoe company, he showed that players could be just as influential on the business side as they were with marketing. After Garnett's return, Darren Rovell, then of ESPN, reported that PUMA followed suit and brought in an even bigger creative director.
"A few months after AND1 gave me the gig, Jay-Z got named a creative director of Puma. I like to think I set a precedent," he says on the matter.
Garnett is, once again, a free agent, but he claims that his love for sneakers will never die. "That was the end of my show career. At the same time, I see it starting again — and soon. Never have and never will lose my passion for sneakers," Garnett writes at the end of his oral shoe history.
Where he goes from here is anybody's guess. Whether he's analyzing games on television or appearing as himself in Adam Sandler movies, Garnett has always played by his own rules and made himself $120 million and counting. He might be out of the NBA, but his impact on the league, and shoe culture in general, cannot go unnoticed.