Kevin Garnett Could Only Afford 'Lame-Ass' Fake Jordans From Payless Before His $334 Million NBA Career
During his time in the NBA, Kevin Garnett earned a reputation as one of the greatest players of his generation. He is also regarded as one of the most ferocious and competitive talents the game has ever seen. That larger-than-life aspect of Garnett's personality took many forms, including his penchant for expensive jewelry and designer clothes.
Yet Garnett didn't grow up living the high life. Like many players, he had a humble childhood — one in which it wasn't even possible for him to buy a pair of real Air Jordan basketball shoes. Here we look back at Garnett's childhood circumstances, following the evolution of his basketball shoe choices all the way through his NBA career.
Kevin Garnett could only afford fake Jordans as a kid
Back in February, Garnett published an autobiography, KG: A to Z: An Uncensored Encyclopedia of Life, Basketball, and Everything in Between. As part of a promotional effort, GQ recently shared a long excerpt from the book. In it, Garnett shares inside information about his childhood — and specifically his changing relationship with basketball shoes.
Garnett grew up in Greenville, South Carolina, raised by his single mother Shirley Garnett. Though his mother worked hard to take care of him, their budget simply didn't include money for things like name-brand basketball shoes — and certainly not the $120 Air Jordans that Garnett and his friends coveted so hotly.
The mania for top-shelf Nikes was so intense in Garnett's community that when he was 13 a local boy was killed over a pair of Air Jordans. Meanwhile, Garnett was reduced to wearing a pair of "lame-ass" knock-off Jordans from Payless.
Later he graduated to a pair of British Knights. But even those brand-name shoes had an uncool stigma, marking Garnett as "being poor."
The first brand-name shoes Kevin Garnett bought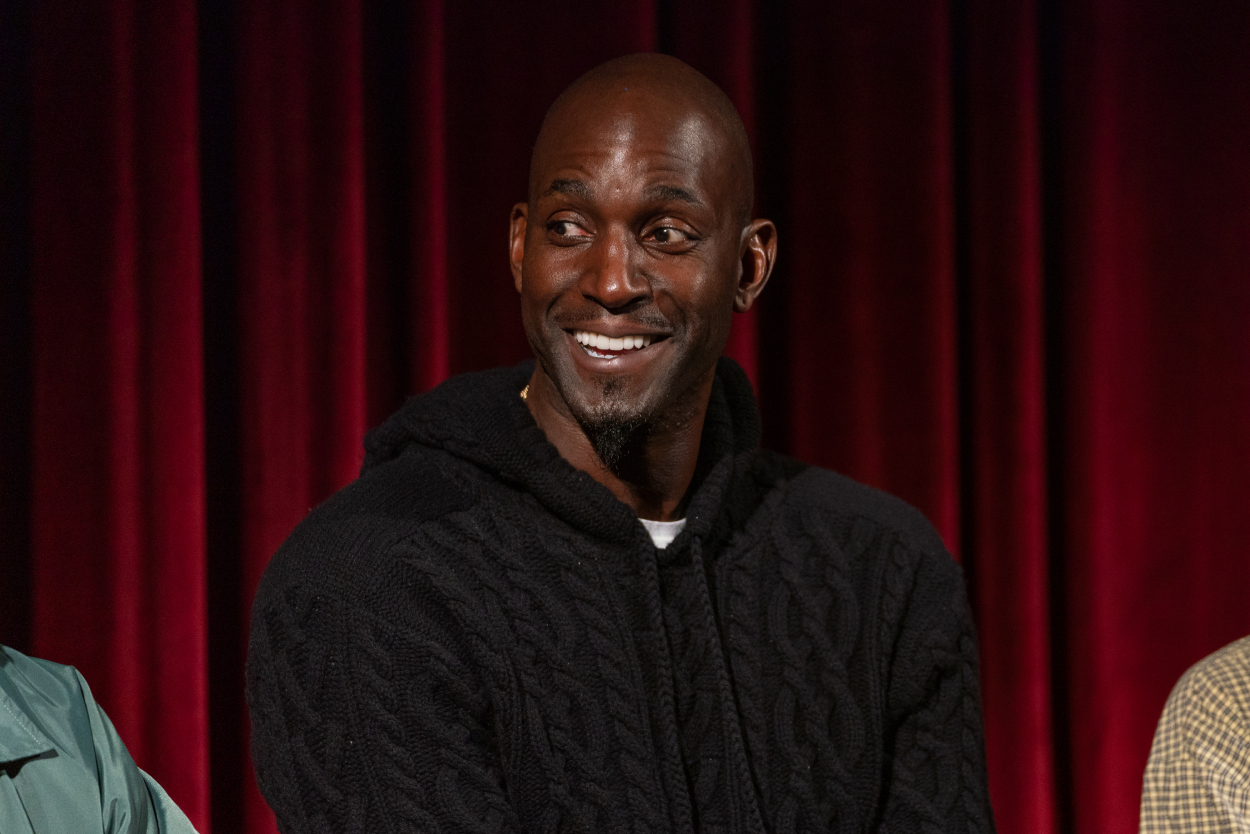 Though he couldn't afford top-quality basketball shoes, Garnett's talents on the court quickly became apparent nonetheless. In 1995, Garnett joined an elite group of players drafted directly out of high school into the NBA. The Minnesota Timberwolves quickly snatched up the 6-foot-11 power forward with the fifth pick of the 1995 NBA Draft.
Making it to the NBA changed everything for Garnett. As one of the most high-profile young players in the country, it also meant that suddenly he found himself inking his very first shoe deal at the age of 19.
As a rookie, Garnett signed a shoe deal with Nike. As part of that deal, Garnett premiered the Nike Jumpman, a sneaker in the Jordan line.
But in his second season, Nike surprised Garnett with an even bigger offer: they wanted to give him his own signature shoe. Known as the Garnett 1, Nike helped promote the shoe through a series of commercials known as the Fun Police. Garnett went on to release several other name-brand sneakers with Nike over the following years.
Becoming a sneaker icon in his own right
RELATED: 7 Best Performances of Kevin Garnett's Career
Eventually, however, Garnett started to want more than Nike could give him. Not in terms of creative control, or top-notch design, but in terms of money. Simply put, Garnett wanted to sign the most lucrative shoe deal he could find.
In 2001, that lead him to little-known shoe brand AND1. According to ESPN, that deal made him one of the top-10-earning shoe endorsers in the league.
Garnett's partnership with AND1 didn't last long. Following controversy about strong language in one of Garnett's commercials for the brand, he jumped ship to Adidas. There he joined fellow superstars Tim Duncan and Tracy McGrady as the most prominent NBA players associated with the brand.
Garnett never managed to generate a smash-hit sneaker in his time with Adidas. Still, he made plenty of money through his endorsement deals. But in 2010, he decided to test the waters of sneaker free-agency again. This time he signed a deal with the Chinese brand Anta. That deal ran until the end of Garnett's career.
Garnett truly came a long way from having to wear knock-off shoes, do wearing his own signature shoes.